Location

Brookfield Place, Tower 2 L14, George Terrace, Perth

Completed

January 2018

Architect

Woods Bagot

Area

1,000sqm

Type

Fitout

Delivery Type

Early Contractor Engagement

Duration

10 months

Project Manager

Schiavello
Conception to completion – delivering a turnkey solution
Engaged under our Early Contractor Engagement (ECE) model, Dentsu Aegis Network (DAN) has received a turnkey, urban office space overlooking Perth's Swan River.
Serving as the agency between client and consultants, the Schiavello team managed and delivered all aspects of the project; including property selection, developing an aspirational brief, engaging the architect – through to construction, and a successful and timely delivery.
In collaboration with architect, Woods Bagot, our construction team confidently delivered an overall design package with the intention to enhance workplace culture and a key focus on flexibility and collaboration.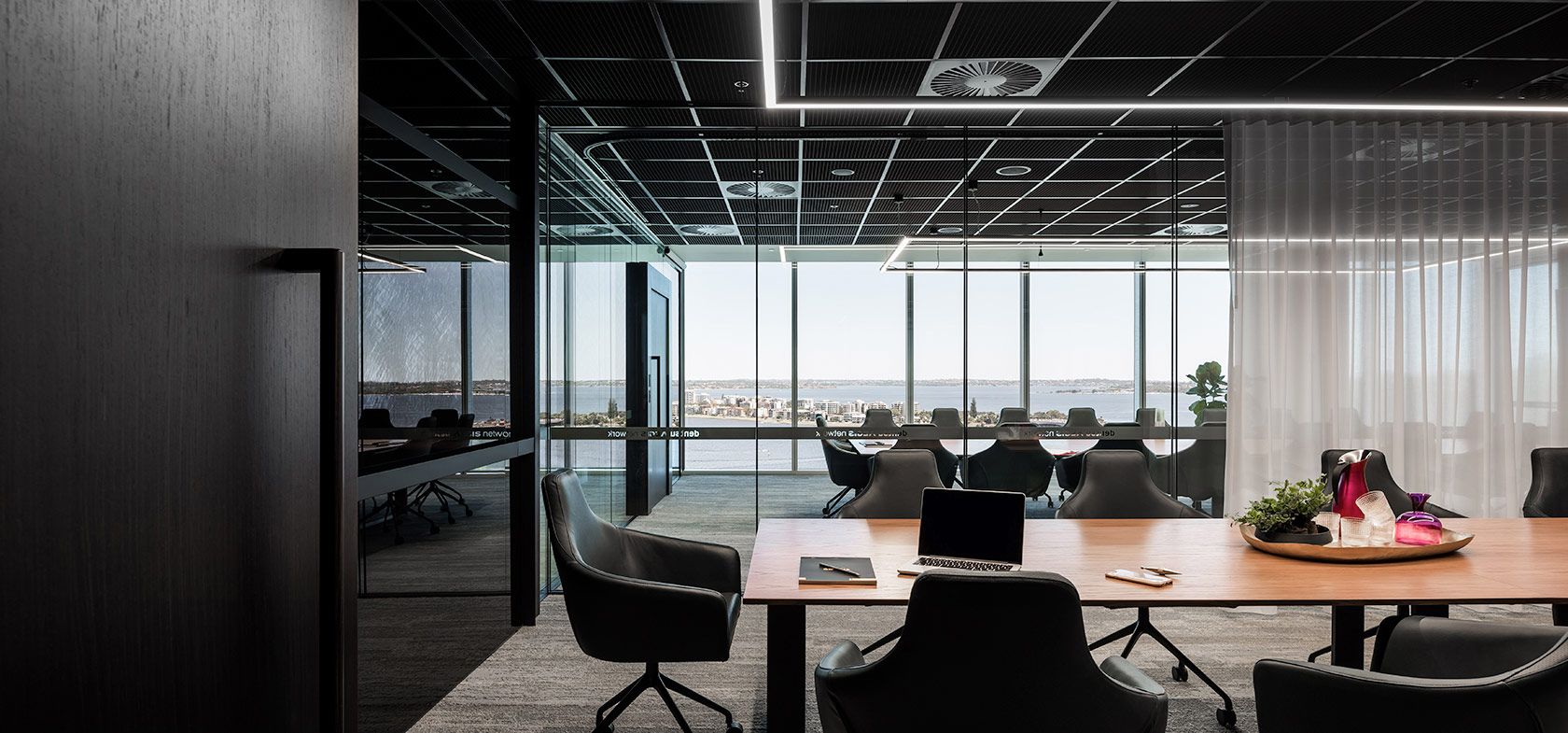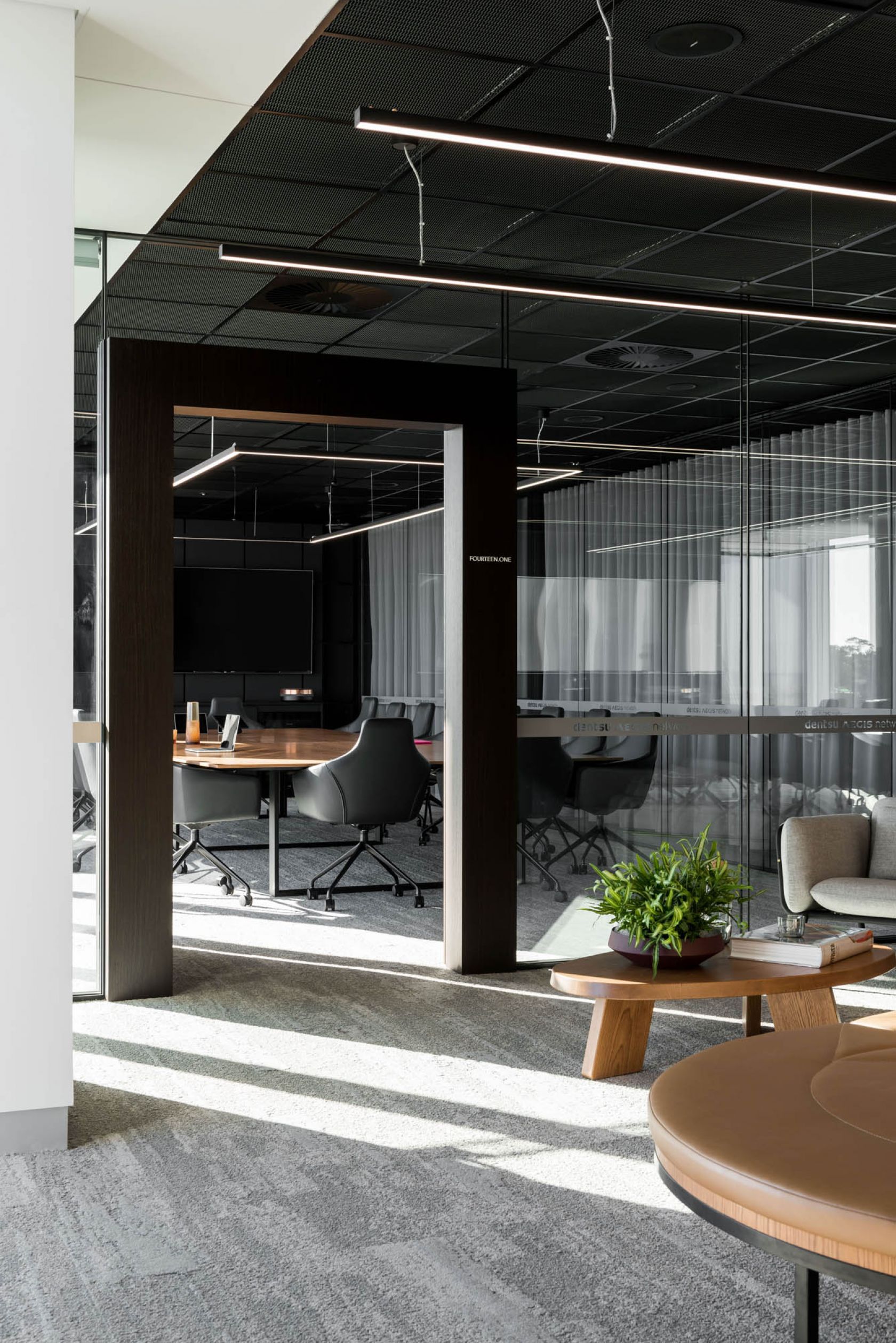 A space built to enhance workplace culture
In early 2017, we were engaged to assist DAN transition from a traditional office space in suburbia to a more open and collaborative space at a premium Perth location.
The relocation from their previous offices afforded the client an opportunity to enhance their workplace culture through all aspects of the built space. The transition aimed at both improving the cultural values and promoting a work-life balance.
Previously spread across three floors, the new facilities consolidate staff across a single floor; where the atmosphere is no longer dispersed over multiple floors.
The new office design steers away from traditional office spaces by encouraging a more cohesive culture across staff while actively promoting the collaboration and exchange of ideas.
An intriguing arrival experience
The arrival to DAN's new tenancy is signalled by unadulterated views of the Swan River. Framed in panoramic floor to ceiling windows, the enlivened viewed are as much a part of the tenancy as the built space.
Designed during the ECE process, the custom front of house ceiling is characterised by black metal pan mesh tiles with acoustic felt panelling, and complemented by feature textured carpet. Designed to not only control reverberated sound from exposed services, it also mitigates echoing within the open layout.
The Portal, a subway-tiled corridor leading to the back of house, is reminiscent of venturing underground. The black of the reception area echoes heavily here, dominating the space and resulting in an intriguing arrival experience. The textural palette and predominance of black transforms an otherwise featureless corridor into a journey.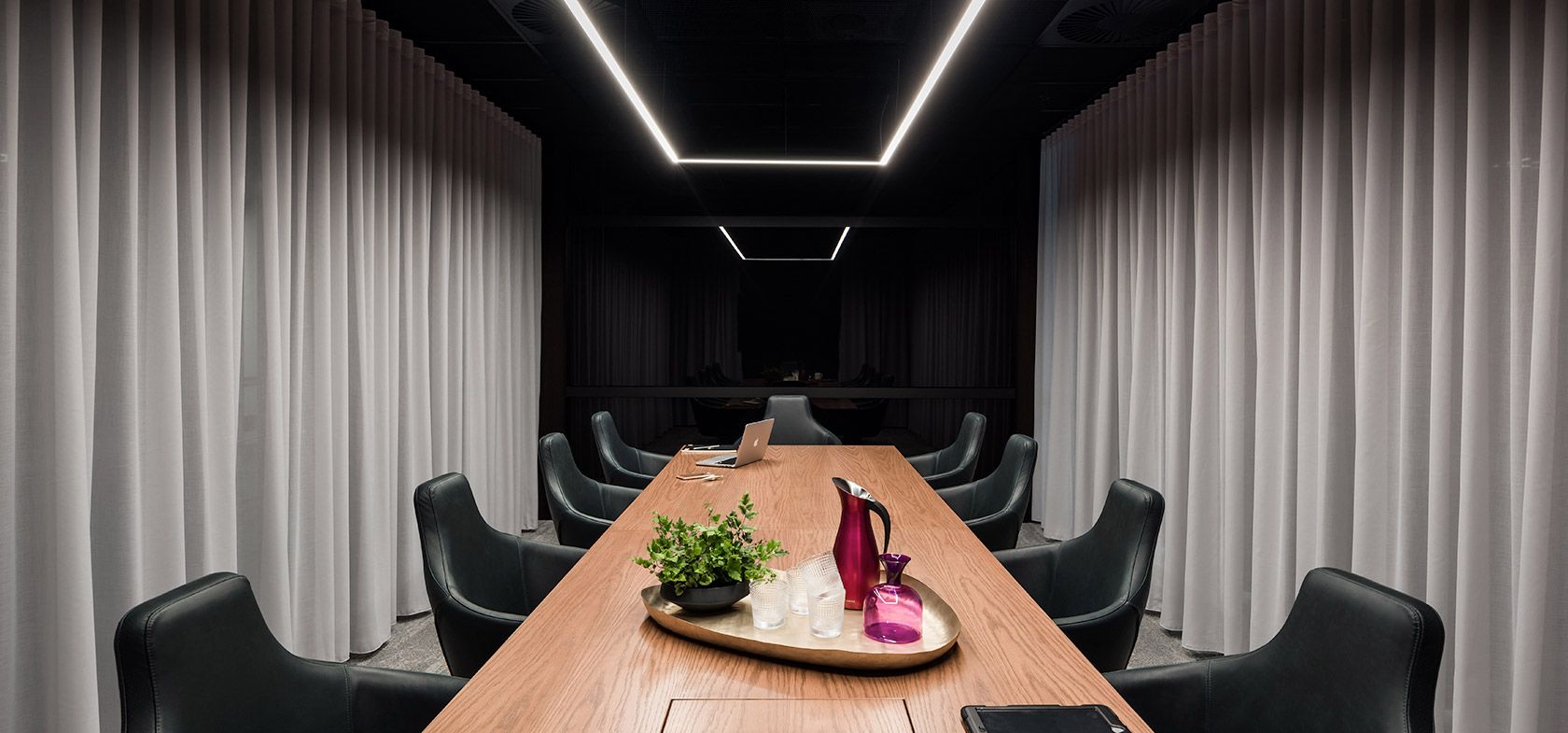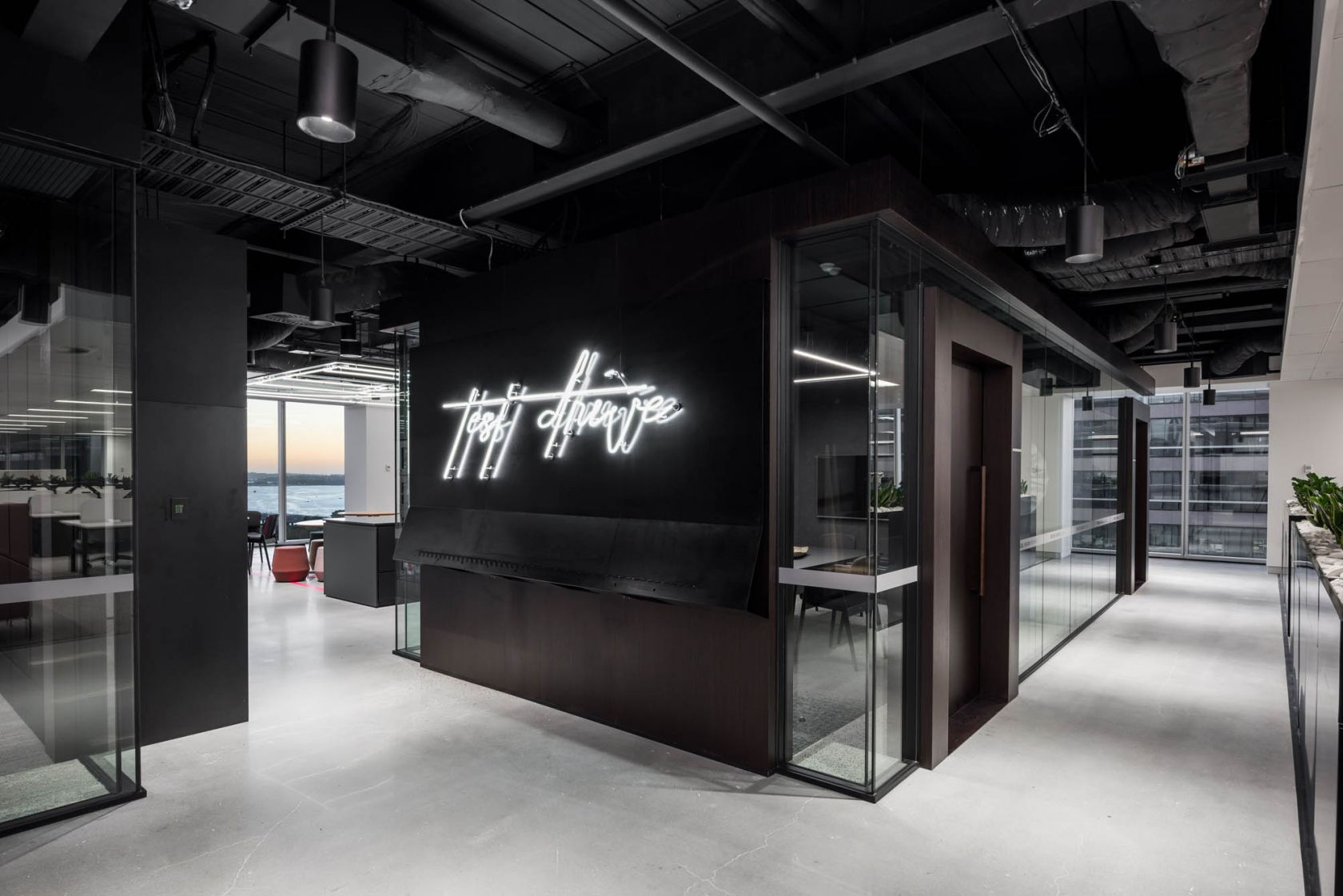 New offices break physical barriers
The high level of glass utilised throughout the build reinforces the idea of an office being open and porous.
Where the previous tenancy was characterised by walls segregating management from the rest of the office, the new tenancy breaks these physical barriers with open workspaces and double-glazed glass meeting rooms. The lack of visible walls and frameless glass meeting rooms carry the added advantage of increased sigh lines.
Doors 'float' within the transparent glass walls. Timber veneer clad, and built of structural steel; they create intriguing focal points at each space. All meeting rooms feature sheer and blackout curtains to afford varying levels of privacy. The curtains are fully motorized and designed to conceal behind the joinery.
A built space to encourage brand values
The final project is proof that the built space of a corporate office can increase staff satisfaction and encourage a culture of collaboration and innovation.
DAN's new Perth tenancy has an air of restrained elegance with pops of playfulness; it's an urban space challenging the preconceived notions of what an office should be.
Our design response to the need for enhanced workplace culture was elegant and refined. Innovation and collaboration are key brand values; the newly built space is tailored to create a calm inviting space that directly engages clients and inspires creativity among staff.
Unique design elements are cleverly integrated throughout the build. Despite challenges, an early engagement approach led to multiple high impact spaces reflective of Schiavello's expertise and insistence for excellence.
Related Projects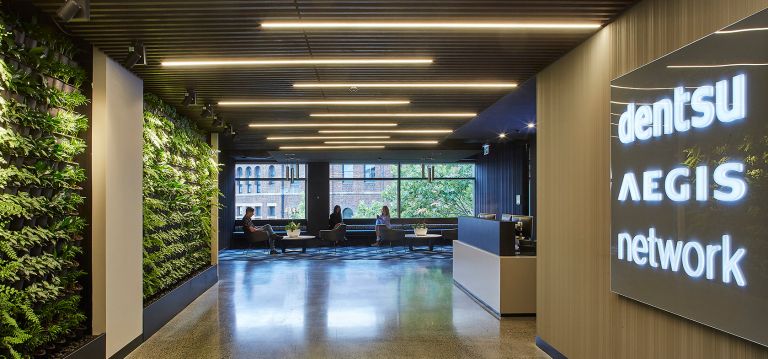 Nestled within a harbour front building lies a thriving powerhouse of collaboration and creativity; the first in a national office roll-out for DAN.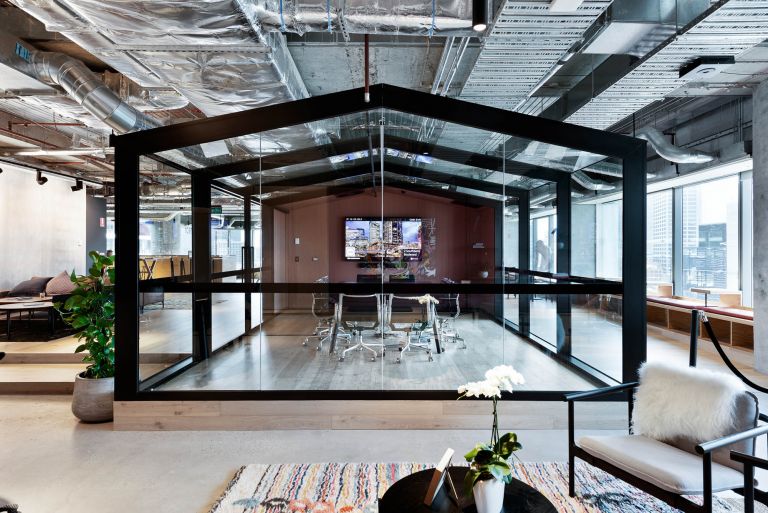 Space&Co's flexible workplace presents a continuation of their distinct brand design; a highly industrial aesthetic.