Location

Levels 9-10, Tower 1, Chadstone Shopping Centre, Chadstone

Completed

December 2016

Architect

Hayball Architects

Area

2,000sqm

Type

Fitout

Delivery Type

Fixed Lump Sum

Duration

5 months

Project Manager

Gandel Group
High-end office fitout with quality precision
Designed by Hayball Architects, this high-end workplace features an exacting level of detail and consistency.
The brief for Gandel Group's new head office at Chadstone centred around quality, precision, and detail. The owners of the largest shopping centre in the southern hemisphere wanted a space that reflected their commitment to luxury; quality, as opposed to budget, was the central concern.
Schiavello Construction was engaged as head contractor to deliver the project, which was split between the main office on level nine and a barbecue terrace on level ten.
Level nine works include a full floor interior fit-out, detailed steel frame partitions, feature ceilings, a greenwall with bronze cladding and bespoke joinery. The outdoor terrace features timber walls and ceiling, bronze mirrors, solid timber benches and a custom made 8-meter wide vertical lift window.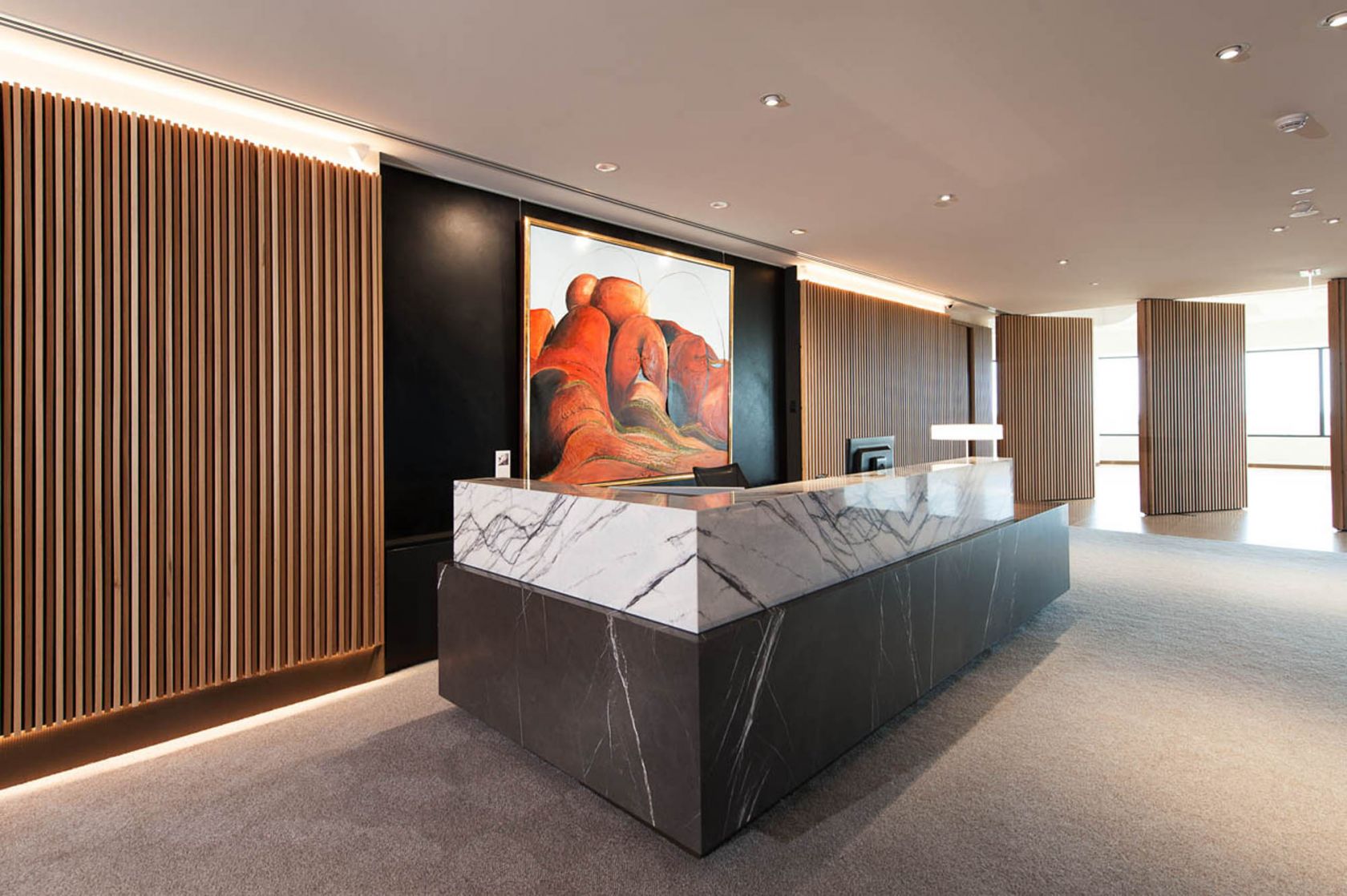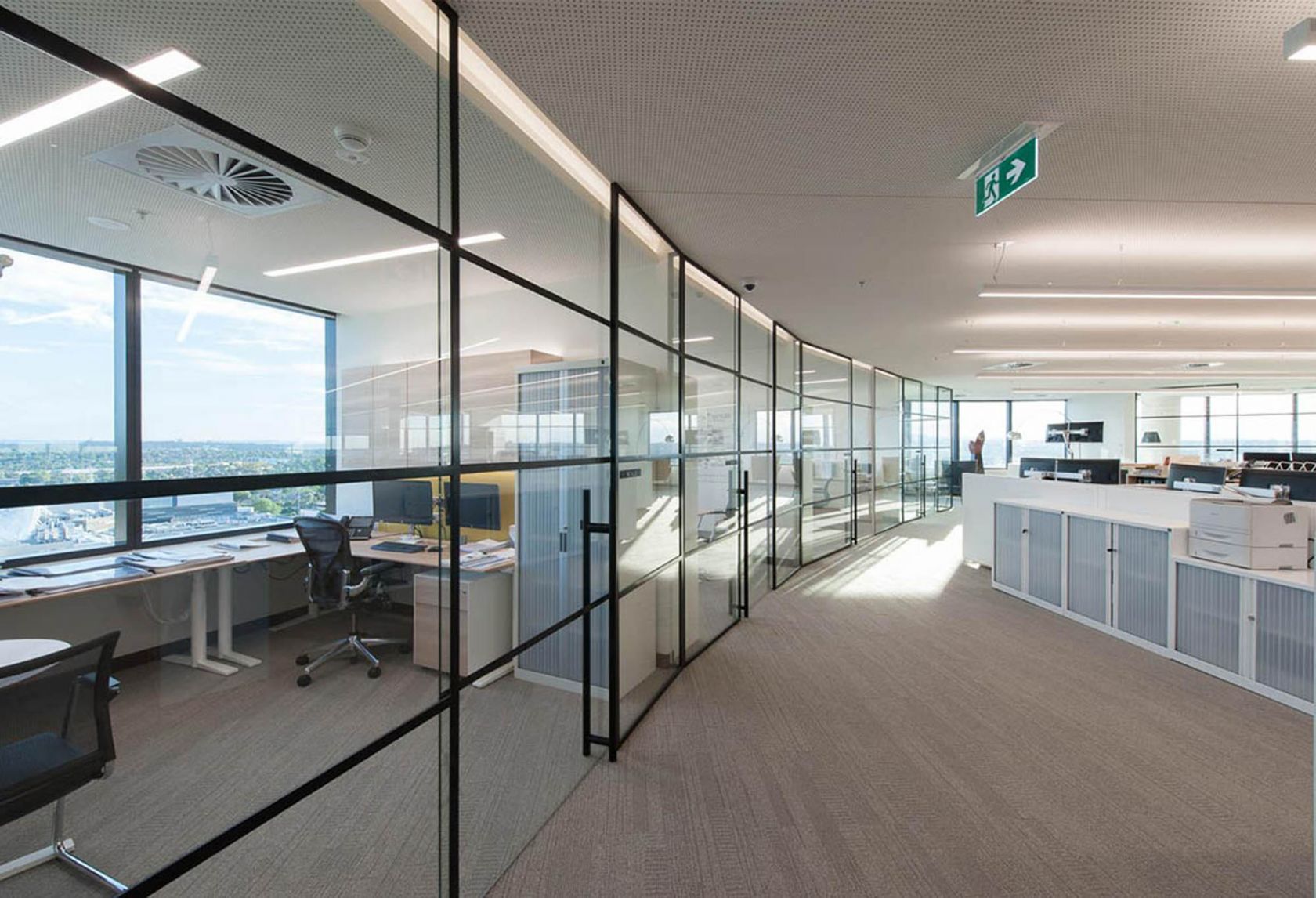 Added value from construction, manufacturing, joinery, and furniture
As an integrated project, Schiavello leveraged our in-house capabilities to add value, from manufacturing and construction, to joinery and furniture.
Schiavello's metal fabrication division Metcon manufactured the steel frame windows; while Prima Architectural Joinery was responsible for the high-end joinery, Caesarstone benches, and upholstered banquet seating. Schiavello Systems provided Krossi workstations to optimise both aesthetics and functionality.
This coordinated approach meant Schiavello could streamline the supply and installation of many key features of this project.
Challenges managed through collaboration and communication
Given the level of detail required, the workplace project was not without its challenges. A considerable amount of sampling was undertaken to ensure consistency across the finishes; each timber veneer was hand-selected to match the existing tones of the flooring and boardroom furniture.
The oversized artwork that features throughout the fitout required a crane to lift them in place through a designated 'artwork slot' in the level ten slab.
Schiavello also had to work within a tight timeframe to ensure all in-ceiling works (including services reticulation) were completed prior to installation of the feature ceiling, as only limited access was available once complete. The class 5 solid plaster and perforated ceiling features seamless joins throughout open office areas. This provided noise absorption and return air without the need for unsightly grilles.
These challenges were managed through close collaboration and communication between the project team and the subcontractors, ensuring the completed project met the client's exacting standards.
Related Projects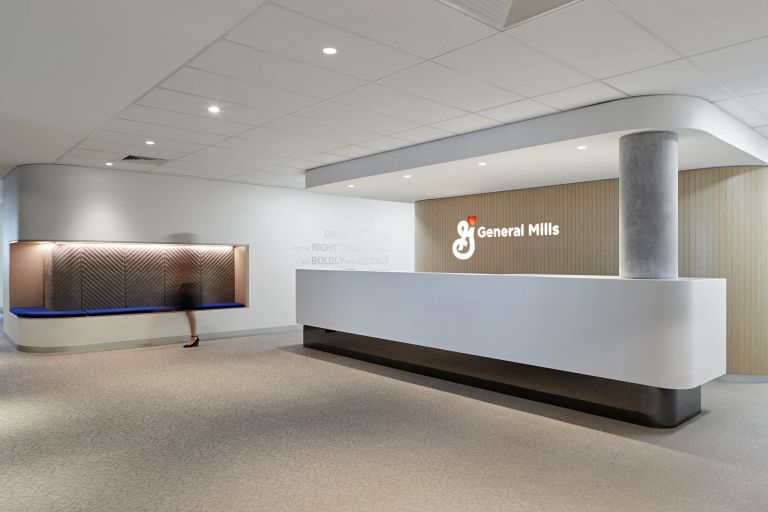 Designed by Dasch Associates, this dynamic, activity-based workspace encourages open, curious, and creative minds.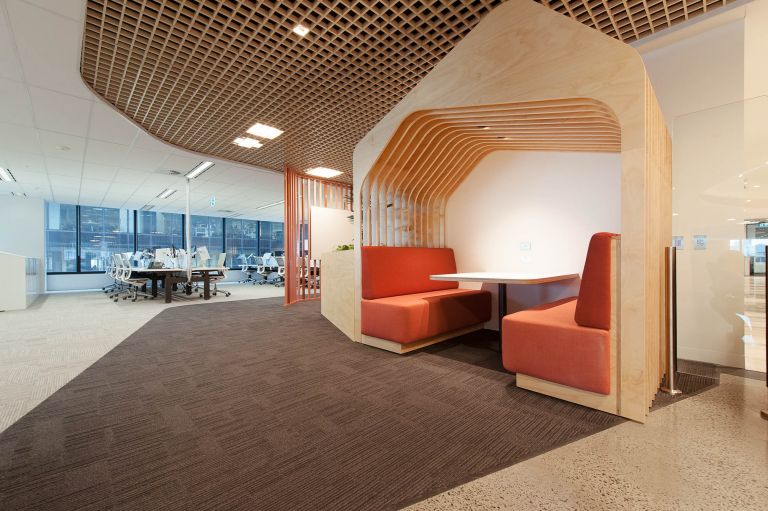 In a move to support the future growth of the business, MLC relocated its Melbourne headquarters, to Collins Square.