Location

580 George Street, Sydney

Completed

May 2019

Architect

BVN

Area

1,224sqm

Type

Fitout

Delivery Type

Fixed Lump Sum

Duration

12 weeks

Project Manager

Accuraco
Upping the ante for co-working spaces
This is co-working but not as you know it. Our delivery of Space&Co's latest hub has set the benchmark in quality and innovation.
Embracing its concrete shell, the space is saturated with technology and ultra-luxe finishes to create a truly stunning yet functional and highly collaborative environment. The new facilities are built to support growth throughout the entire business cycle; providing a dedicated space for start-ups and established organisations alike.
Your space to thrive
In collaboration with BVN, our team brought this ambitious vision to life within a tight 12-week timeframe. Following the success of Space&Co. Southbank, our team's transfer of knowledge to the George Street site ensured a streamlined delivery – handing over ahead of schedule and under budget.
Speaking of their experience in collaborating with Schiavello, Space&Co. National Director, Shey Hooper adds; "we wanted a partner that we could collaborate with, and who could be flexible in their thinking while respecting the intention for the space that we are trying to create. Schiavello really delivered on that front."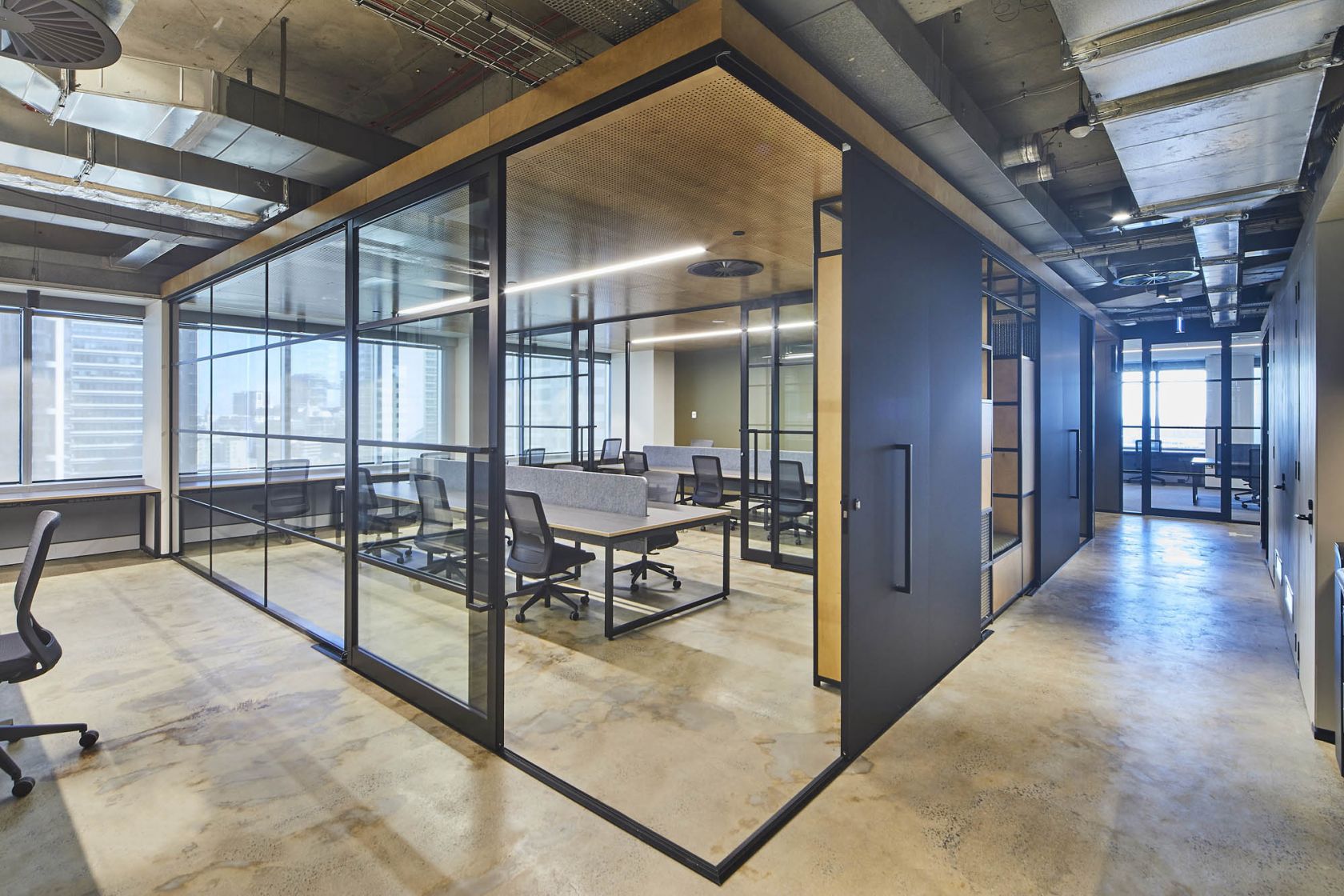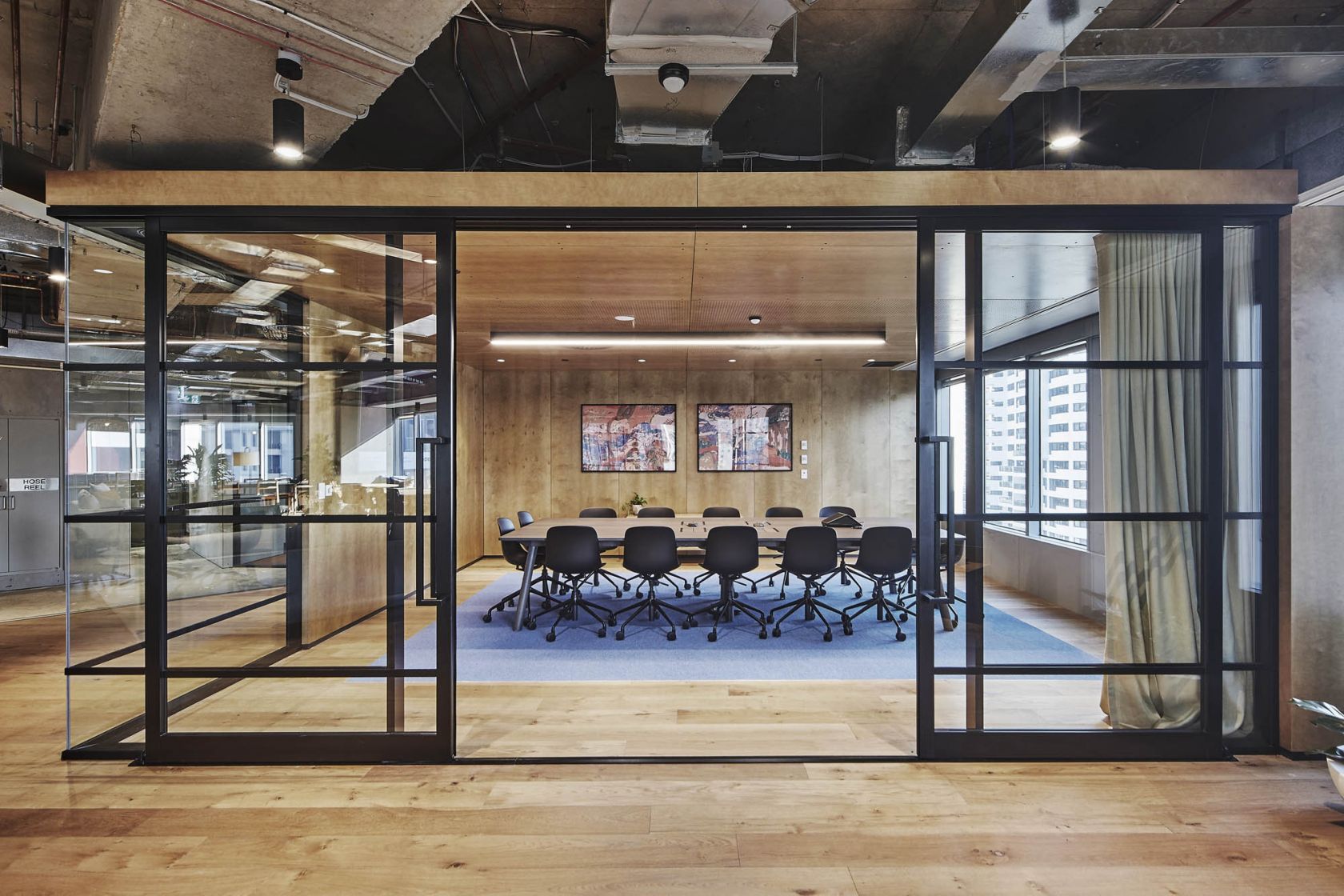 Textural attraction
Along with design buildability management, our transfer of knowledge ensured consistency in build detail and finishes.
With every detail precisely considered, existing layers of the building were pared back to expose and celebrate the structure. Exuding a modern-industrial aesthetic, the space features a palette of glass, natural timbers, and polished concrete throughout.
Although the design continued to evolve throughout the project, our previous experience allowed these changes to be incorporated without extending the construction programme.
This project has enabled us to continue to grow our understanding of our client's operational and aspirational needs.
A striking greenhouse reinterpretation
A Space&Co. icon, the Glasshouse sits proudly atop elevated timber flooring. An impressive structure housed within the space, it presented the unique challenge of removing unsightly cross beams needed to support the structure.
Having previously delivered a Glasshouse at Space&Co. Southbank, our technical expertise was employed once again to develop an innovative solution and streamline the design through our metal fabrication subsidiary.
In addition to providing a fully customised solution, our heightened quality control ensured that all pieces came together millimetre perfect with sound structural stability. The result is a standout, minimalistic meeting room that lends personality to the entire office.
Marketing for maximum impact
With a team of creatives on standby, we offered Space&Co. a number of marketing initiatives to bolster their presence within the market.
Most significantly, our public relations push – supported by photography and fly-through videos – gained valuable exposure in several online and print publications.
A testament to our ongoing relationship, our team joined Space&Co. in celebrating their fifth anniversary.
Related Projects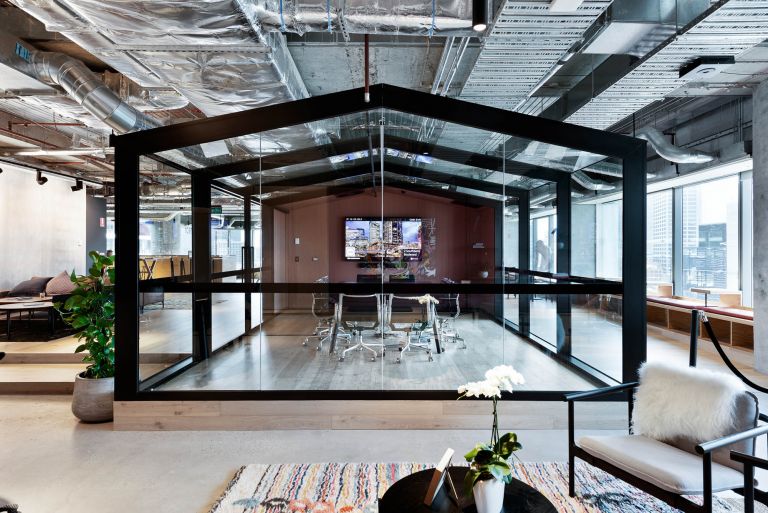 Space&Co's flexible workplace presents a continuation of their distinct brand design; a highly industrial aesthetic.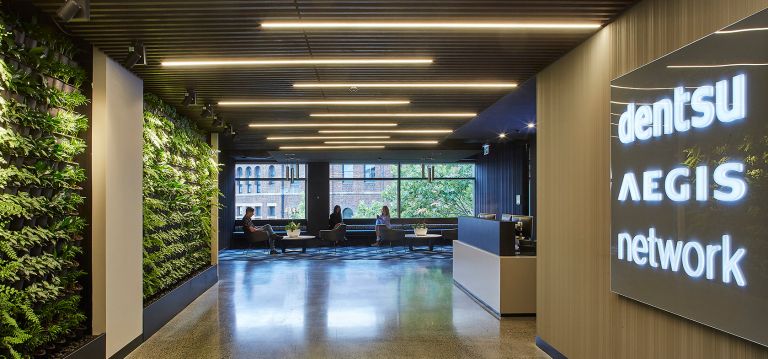 Nestled within a harbour front building lies a thriving powerhouse of collaboration and creativity; the first in a national office roll-out for DAN.