Location

411 Grimshaw Street, Bundoora

Completed

December 2013

Architect

Exhibition Studios

Area

415sqm

Type

Fitout

Duration

6 weeks

Project Manager

tenfiftyfive
Building an interactive learning centre
The new Discovery Centre at Concord School in Bundoora is transforming student learning. The interactive environment stimulates the senses – catering to a variety of learning styles.
Adelaide-based designers, Exhibition Studios conceptualised the centre. The interior fitout creates multiple stimulating spaces to enhance children's development with the use of vibrant colours, textures, shapes, sounds, and movements.
The centre also features dedicated zones focusing on different methods of learning including the Multisensory Interactive Learning Environment (MILE), Film Studio, Radio Station, Wet Zone (Art and Science), Study Zone, Sensory Zone, as well as an entry foyer and a central zone.
Encouraging learning through the built space
Schiavello Construction worked closely with tenfiftyfive, Exhibition Studios, and Concord School to refurbish the existing building for the new Discovery Centre.
The project saw the traditionally compartmentalised series of rooms transform into an open, light-filled space - encouraging learning through the built space.
A key aspect of the new space was enabling a seamless transition between the outdoor and indoor spaces. Developed in conjunction with the designer and Schivello subsidiary Heritage Glass, the bi-fold door system provides separation - when opened they combine the two areas.
Sensory zone
The transformation of one particularly tight, cave-like space into the Sensory Zone called for the installation of dual curved cavity sliders. With a two-meter radius, the sliders create a quiet nook away from the MILE room when closed.
Our VIC construction team also managed the installation of several unique material elements, including rubberised vinyl flooring in the Wet Zone and tactile walls to encourage tactile learning.
Key to the project's success was the supervision and management of all subcontractors – from the demolition team to the finishing trades including services contractors. Management ensured each tradesperson had ample time and room to deliver the often restrictive spaces within the programme timeline.
Related Projects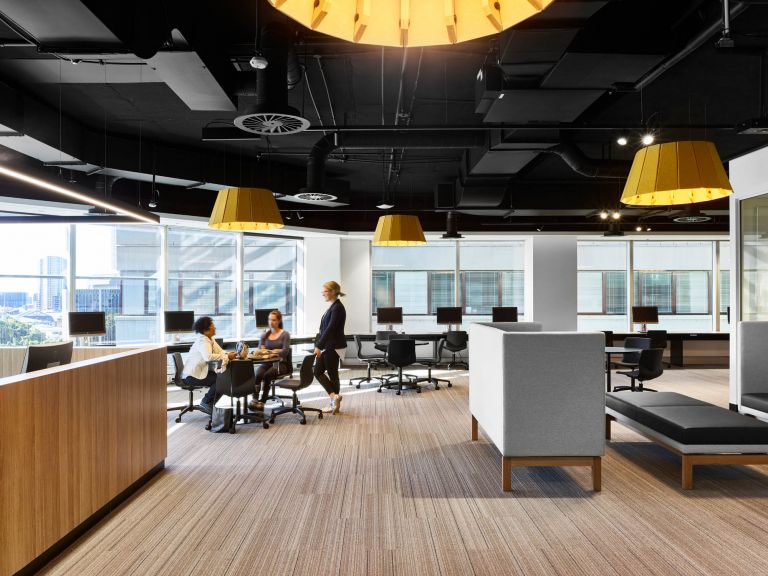 Schiavello's construction team delivered the first Queensland campus for one of the nation's leading regional universities – Federation University Australia.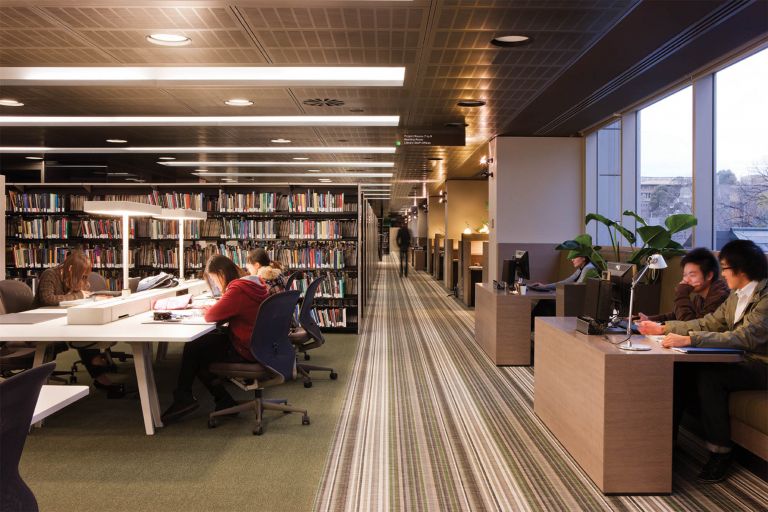 The Giblin Eunson Library was created to accommodate university faculties who had relocated outside of the main campus.