Location

Level 6, 198 Berkeley Street, Carlton

Completed

February 2014

Architect

Metier3

Area

750sqm

Type

Construction

Duration

8 weeks

Project Manager

Metier3
Pushing the boundary of future workplaces
The Centre, a new research facility funded by the Federal Government, seeks to conduct research into what leadership in Australian workplaces should look like, provide practical help to businesses, and to lead national dialogue on workplace reform. It's located within the University's Faculty of Business and Economics, and led by Professor Peter Gahan.
Designed by METIER3, the Centre embodies its own vision of the 'future workplace', and offers staff a smart, flexible space that advocates a range of work modes, from robust collaboration to quiet withdrawal for reading and writing. According to Rosemary O'Brien, Senior Project Manager at The University of Melbourne, "We are pushing the boundary as far as we can while maintaining the focus on functionality."
Schiavello Construction VIC worked with METIER3 to bring the concept to life, and construct the space to the designer's specifications. The front of house features green, technology-enabled collaboration booths with highly custom joinery forming unique, angular walls.
A built space to drive innovation and foster efficiency
A large conference room, which looks out over Melbourne, can be split into two separate spaces, each with its own AV configuration for remote conference calls. Joinery of the highest quality creates the seamless, sliding door that enables this flexible configuration.
Another clever feature of the design is the sliding timber door that transforms the kitchen and breakout area into a streamlined function space. Writable surfaces are found throughout to support collaboration and brainstorming; most notably the conference room whiteboard which runs from floor to ceiling, and wall to wall.
The Centre also features a mixture of closed offices and open plan office space to support the varying needs of the staff.
"The people using the space love the flexibility it offers," says O'Brien. "The collaboration spaces mean they don't have to use big meeting rooms; they can easily get together and have a chat as a group.'
The new workplace is already well in motion, with the Centre fastidiously pursuing one of its first priorities.
As Professor Gahan told The Age, "We're creating the toolkit to access and harness the potential of leaders in Australia's workplaces and encourage business of all types and sizes to get in touch with us to see how we can help drive innovation and foster efficiency in their workplaces."
Related Projects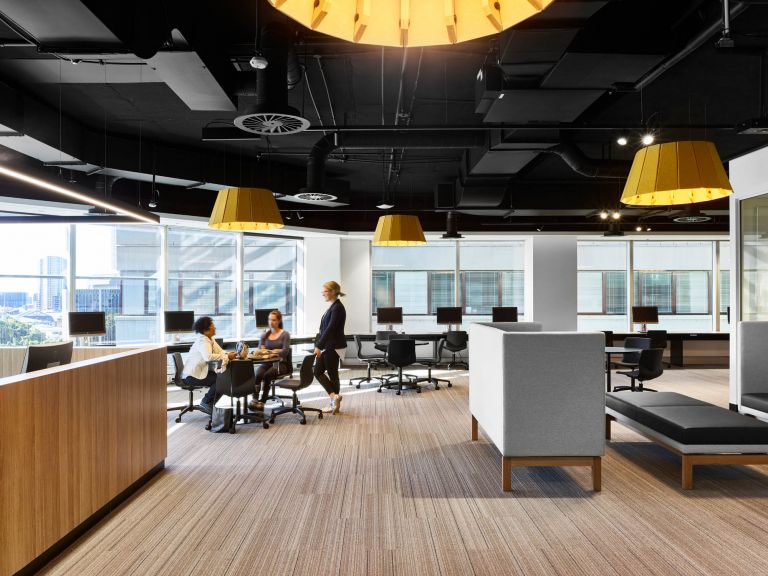 Schiavello's construction team delivered the first Queensland campus for one of the nation's leading regional universities – Federation University Australia.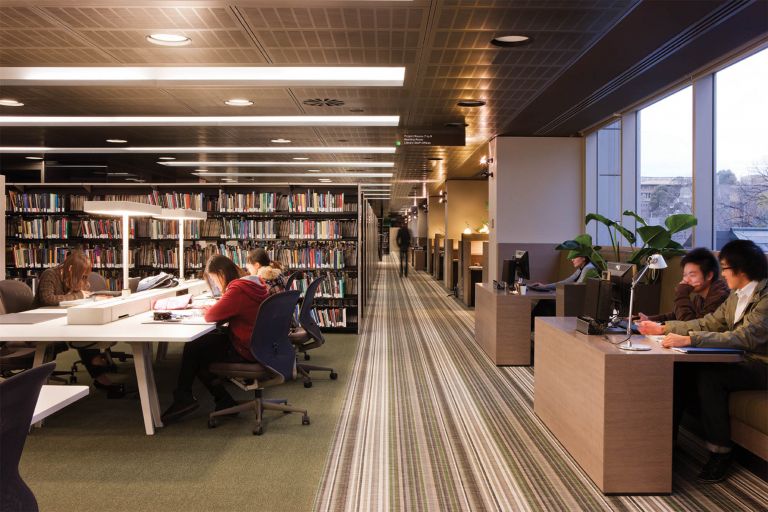 The Giblin Eunson Library was created to accommodate university faculties who had relocated outside of the main campus.