Location

141 Brebner Drive, West Lakes

Completed

November 2017

Architect

Studio Nine Architects

Type

Fitout

Delivery Type

Early Contractor Engagement

Duration

6 months

Project Manager

SWA

Value

$1M - $3M
Situated right on the edge of the West Lake foreshore
The newly refurbished Lakes Hotel in South Australia offers a relaxing experience away from the hustle and bustle of everyday life. The colours, textures, and nautical references invoke a distinct atmospheric ambience and acknowledgement of the waterfront.
The base building upgrades and fitout offers hotel patrons several convivial and fresh common areas including a gaming room, sports bar, café, and sports lounge.
Constructed under our Early Contractor Engagement model, and completed within a strict 23-week programme, Schiavello offered constructability advice with trade coordination to deliver the project within the projected timeline and budget.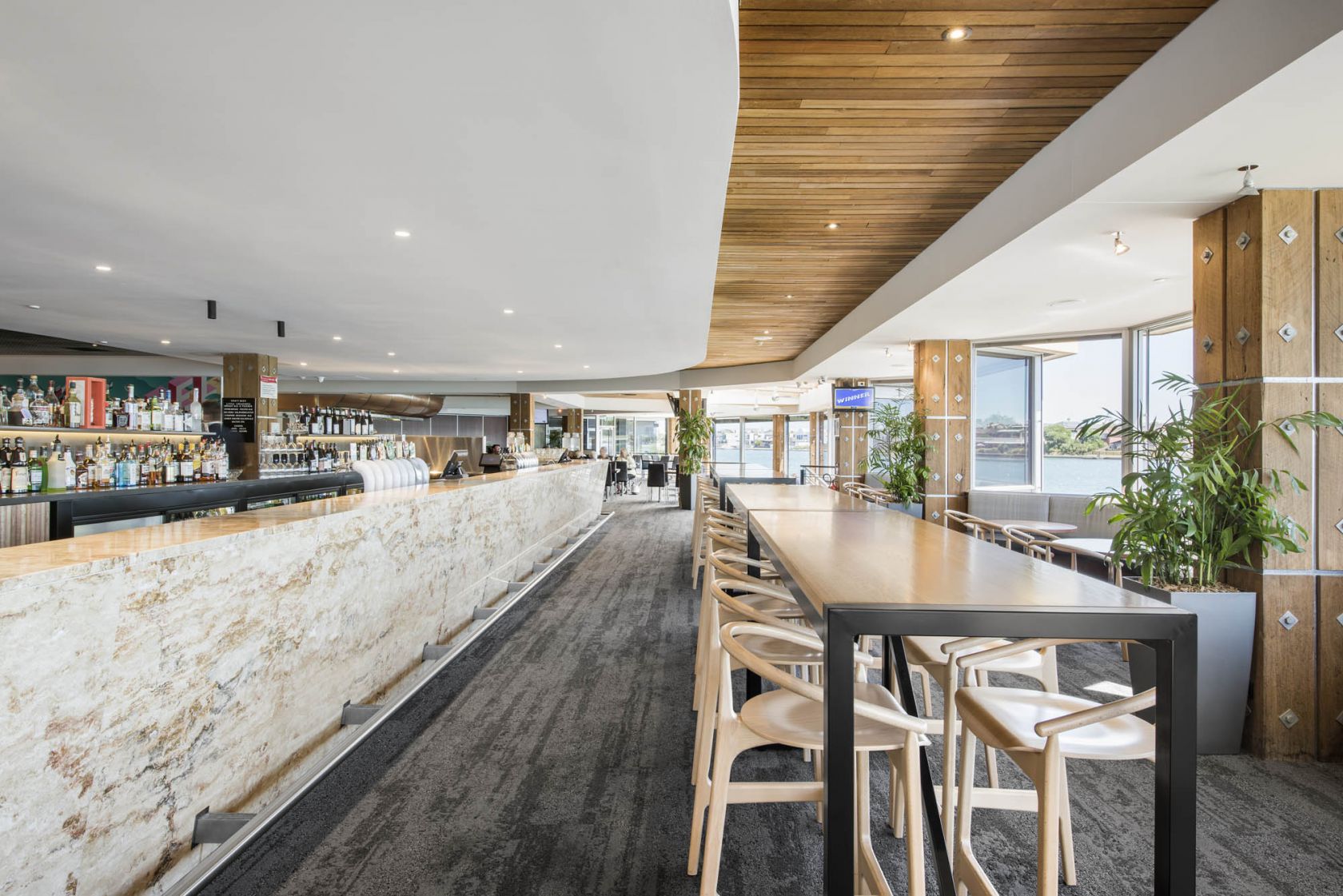 An innovative approach to utilising an open layout
Established in 1985, the existing facility was in need of freshening up in order to appeal to 21st Century guests. The project saw the relocation of several key areas to enhance the hotel experience. One key driver was to provide an updated sports bar while maximising both front-of-bar trade and café facilities.
The new layout demonstrates an innovative approach to how the large open plan space is utilised.
The Lakes Hotel Bar now provides modern gaming and sports bar facilities including a behemoth five-meter super screen with complementing premium audio. The engineered ceiling system has strong acoustic properties, keeping the noise – and ambience – separate from the adjoining dining areas. The area is also serviced by a large double-sided bar, making it the perfect destination to watch games.
Related Projects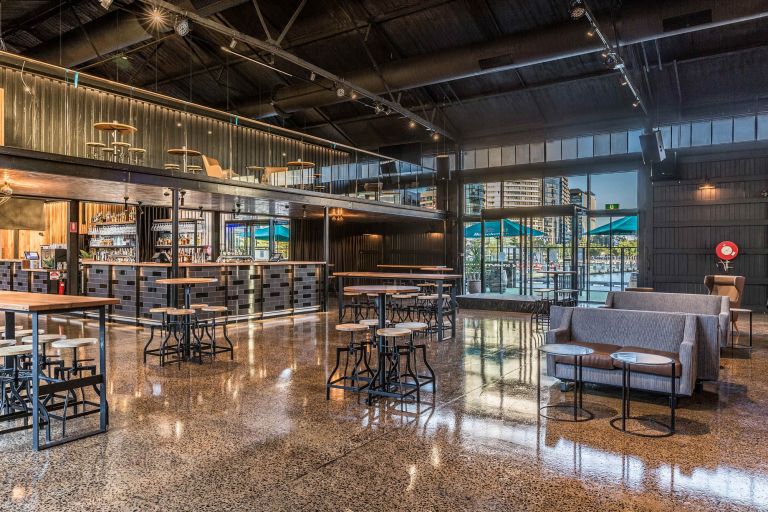 The iconic Woolshed has been re-imagined by Airstream Architects and revived by Schiavello Construction following a five-month redevelopment.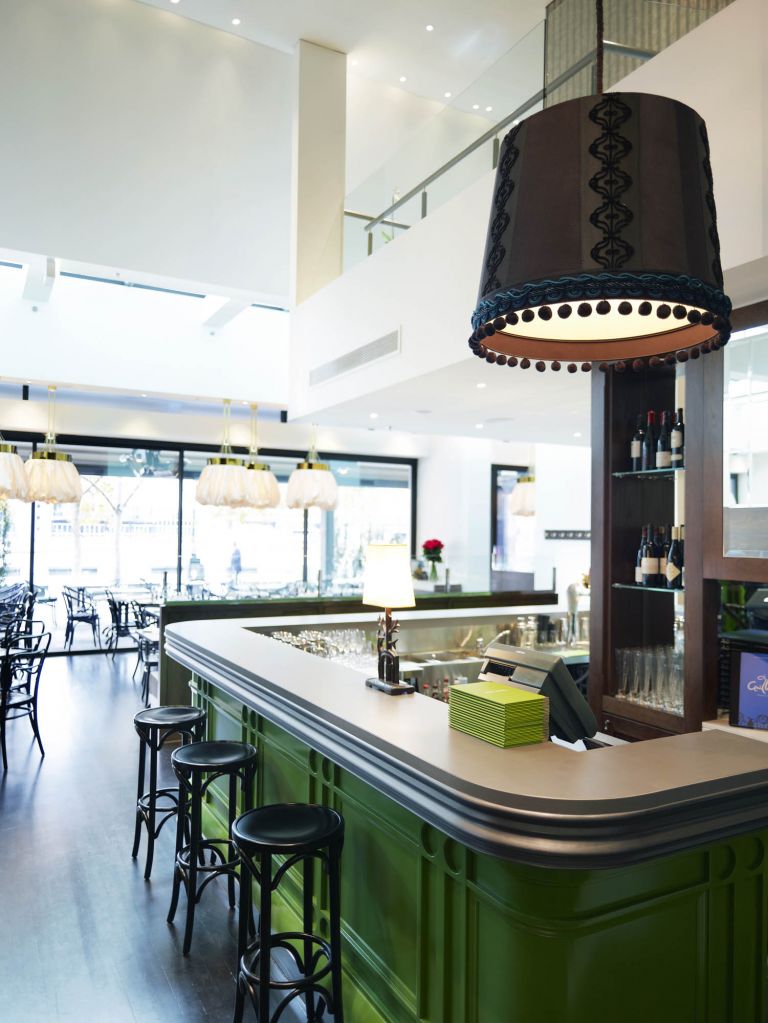 When Bistro Guillaume began the process for their restaurant refurbishment, they sought a relaxed atmosphere without compromising quality.