Location

78 Penfold Road, Magill

Completed

August 2013

Architect

Pascale Gomes-McNabb

Area

300sqm

Type

Construction, Refurbishment

Project Manager

Synergy Project Management
A holistic Australian dining experience
The showcase restaurant, Penfolds Magill Estate, was renovated to deliver a fine dining experience that celebrates the brands rich history and sense of place.
Celebrated Melbourne-based designer Pascale Gomes-McNabb, was engaged for the project. Pascale's been lauded for creating a beautiful interior and taking the restaurant in a bold, contemporary direction. The design features polished timber and brass, suspended hand blown glass spheres and a striking neon wine line design element that represents the journey of the process of wine, symbolically linking the vineyard to the restaurant and winery. All elements for the restaurant were either designed or made in Australia, giving Penfolds customers a holistic Australian dining experience.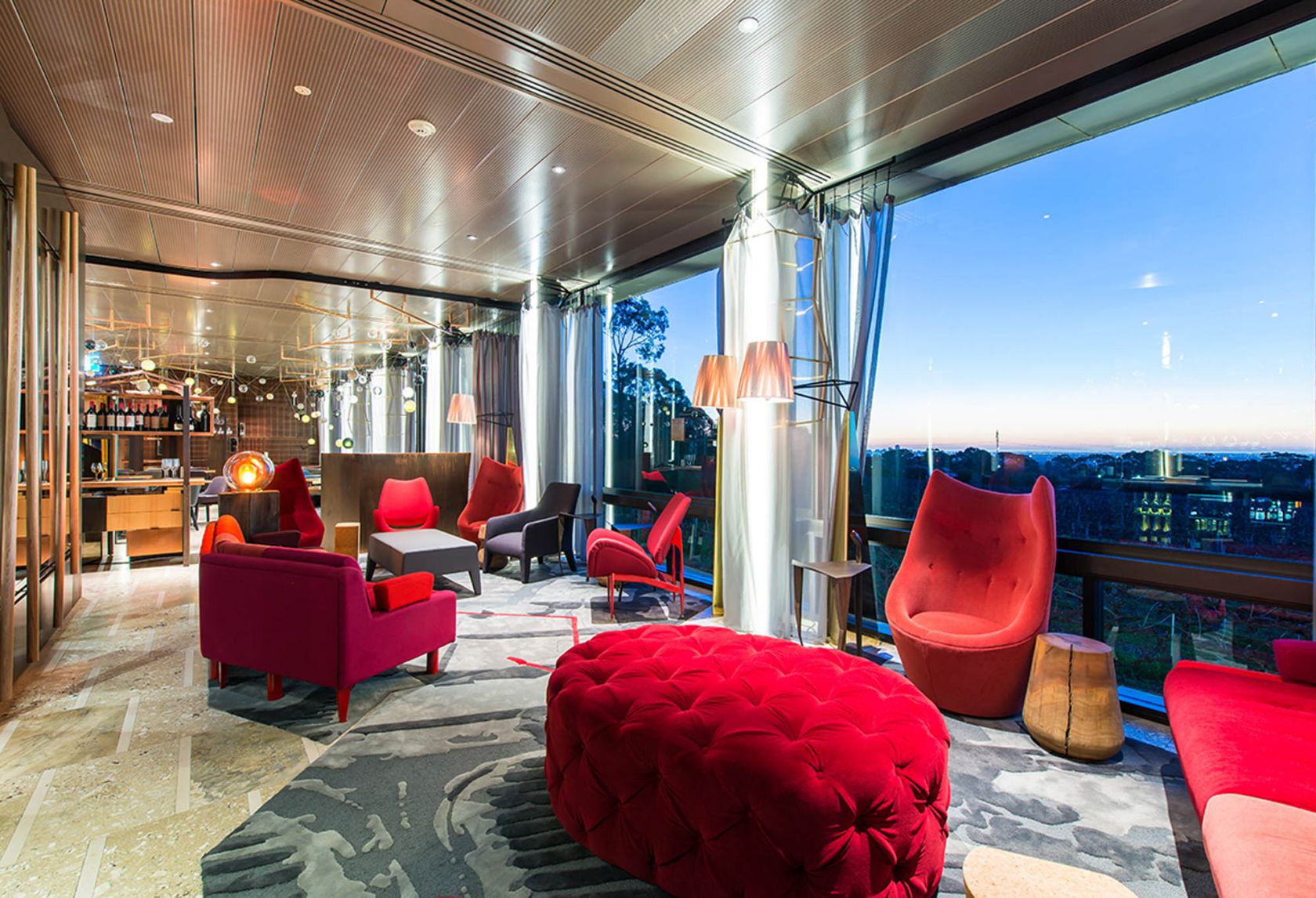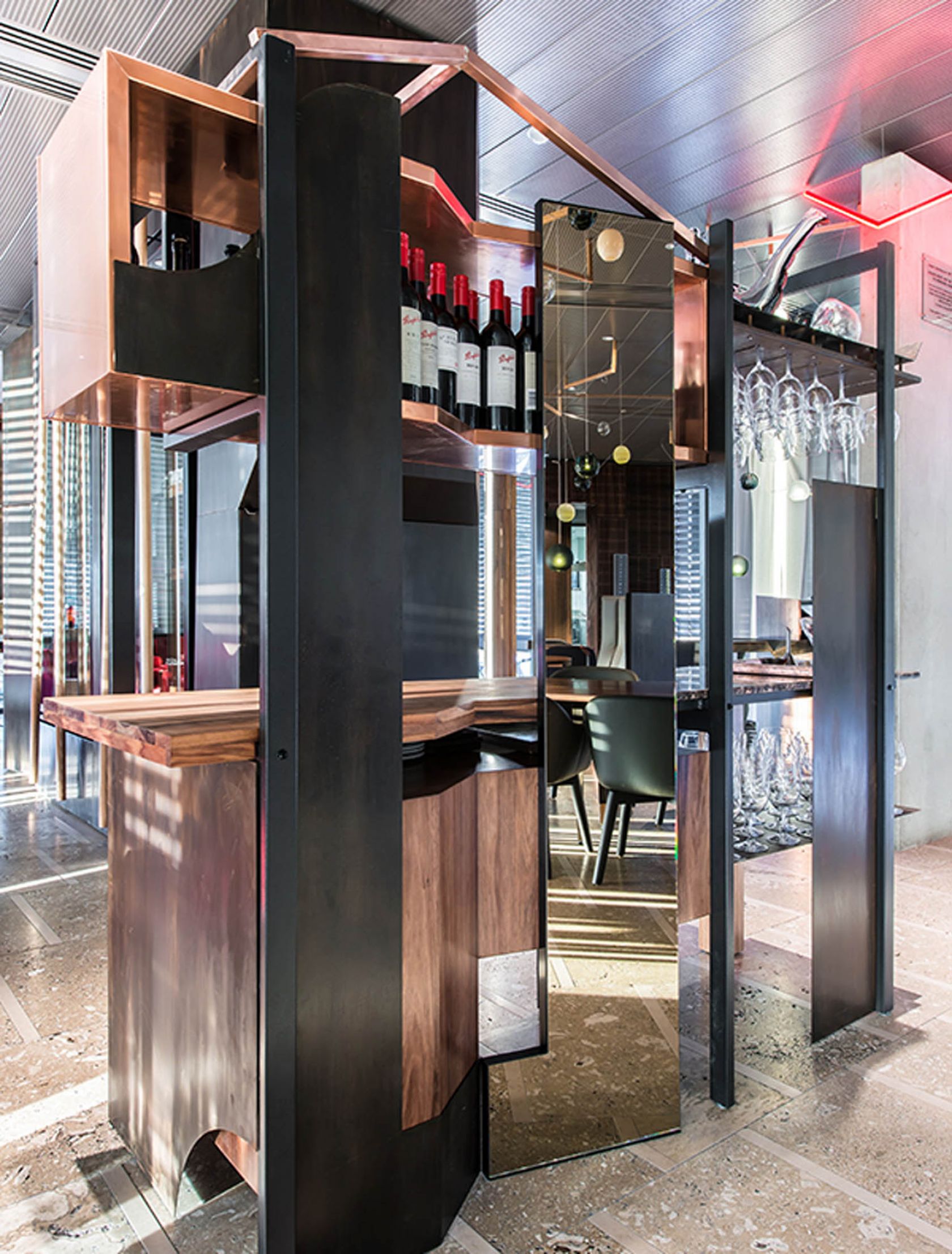 Teamwork makes the dream work
Schiavello Construction was pleased to deliver the refurbishment as construction manager for the bespoke fitout. Working closely with Pascale and Synergy Project Management, Schiavello undertook the strip out of the existing fitout, the complete upgrade of the restaurant including dining room, bar and installation of new custom joinery, glass sphere ceiling feature lights, and furniture.
Showcasing a floor to ceiling wine cellar
The temperature-controlled floor-to-ceiling wine wall/cellar is a showcase for Penfolds wines, some of which date back to the 1950s. Schiavello Construction engaged and managed a refrigeration company who designed and constructed the tailored refrigeration wine storage, which is integrated into bespoke joinery. The resulting wall is a beautiful black metal cabinet that incorporates two cellars for white and red wines, and a bar for mixing cocktails and dispensing Champagne. A process not without buildability challenges, Schiavello was in close collaboration with the designer, client, and joinery shop to ensure the success of what now serves as a hero feature of the bar area.
As the spiritual home of Penfolds, the vibrant new space, paired with the fine menu of new executive chef Scott Huggins and his team, is set to take dining in South Australia to a new level.
Related Projects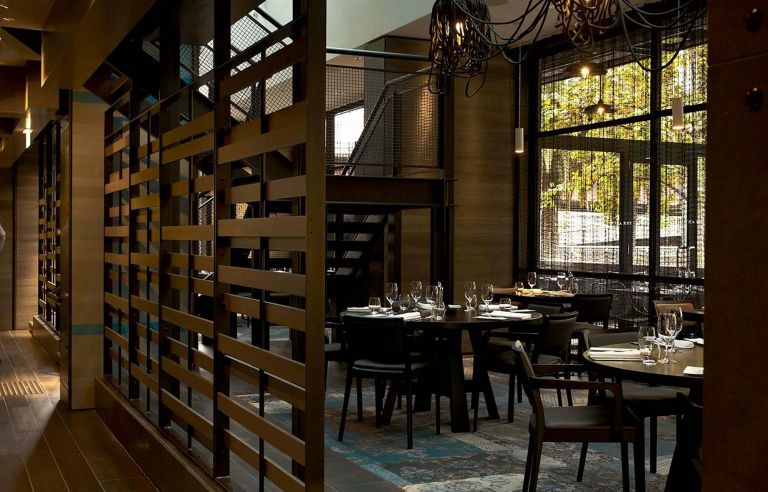 The 1,500sqm venue received meticulous attention to detail - as is expected of a venue at Crown Casino.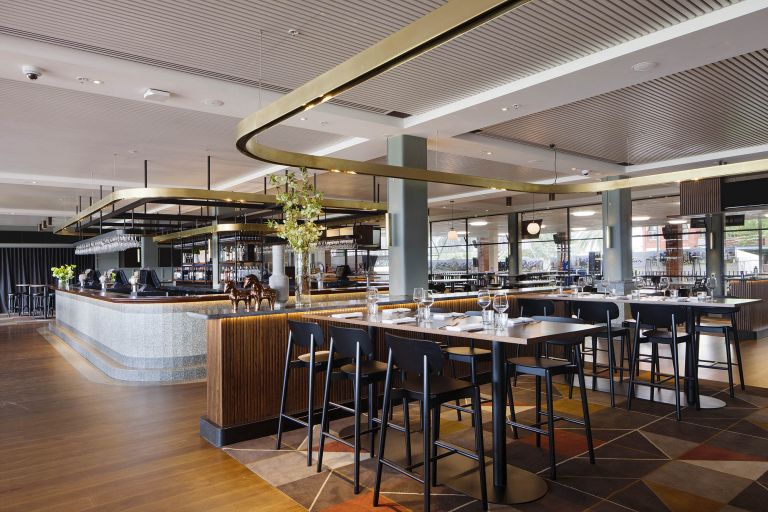 The Medallion Bar features a new commercial kitchen, centrepiece island bar, and various seating arrangements for both sitting and standing patrons.