Location

8 Whiteman Street, Southbank

Completed

September 2015

Architect

Bates Smart / Red Design

Area

2,000sqm

Type

Fitout

Duration

10 months

Project Manager

Crown Projects
Setting the tone for luxury
Crown Atrium creates a dazzling arrival experience, setting the tone for the venue's reputation for luxury and opulence.
The Crown Atrium renewal project saw the iconic atrium water fountains demolished, and replaced with equally opulent gold and silver beveled glass facades, several high-end retail outlets, and a new gaming salon.
The construction programme was meticulously planned to ensure minimal disruption to the Crown Complex, their operations, and retail tenants.
Imported, backlit facades create a spectacular arrival experience
Conceived by architect Bates Smart, the backlit facades create a spectacular arrival experience. The imported Japanese crystal prisms – which are some of the most luxurious materials in the entire complex – reflect light amongst a dimly lit space to create ambiance fitting of Crown.
The project required the 1,200 individual faceted panels to be installed by hand within a live environment. Our VIC construction team extensively prototyped the unique concept of gluing the faceted glass onto the structural glass wall to ensure an absolutely seamless result.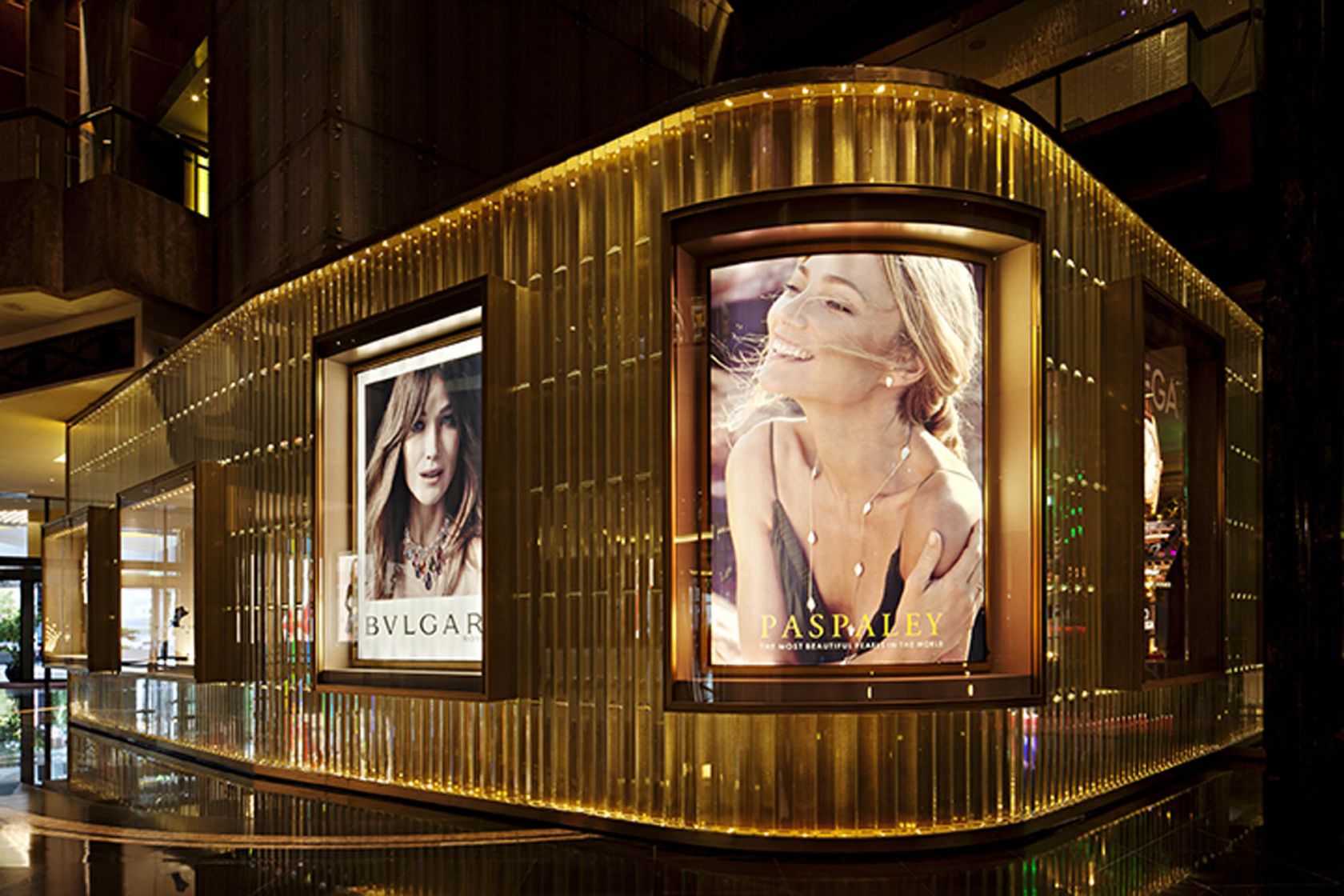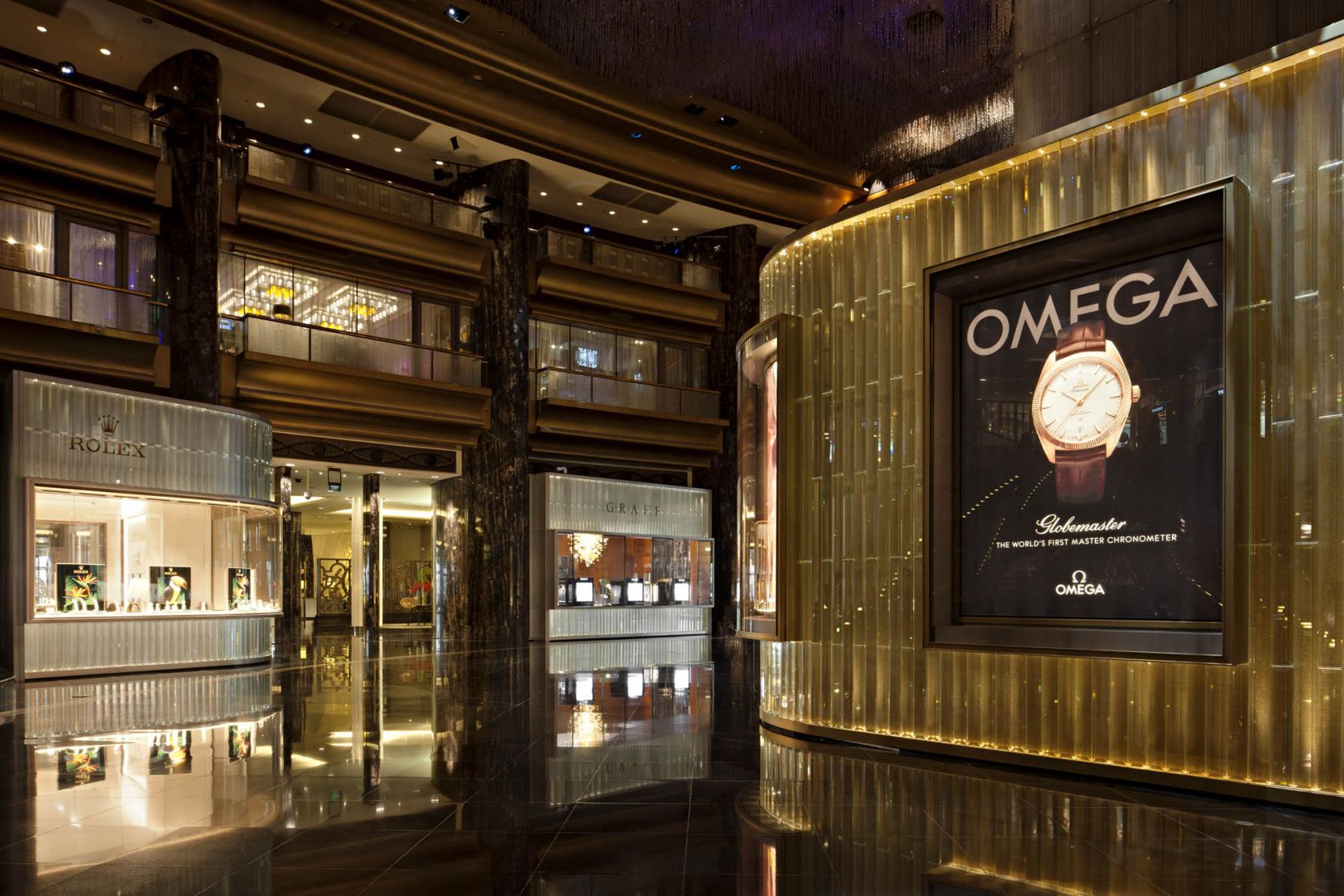 Overcoming logistical challenges
Logistical challenges were overcome with a crane installation and custom-designed live site hoarding. The upgrade also included large metal display suite cases produced by Schiavello subsidiary Metcon, and leather wall paneling by Prima Architectural Joinery.
A collaborative project
"Schiavello's extensive gaming experience certainly showed on this project. Together we created a glass façade unlike anything in the Crown Melbourne complex, and we couldn't be happier with the result," says Jeff Copolov, Director – Bates Smart.
The West End entrance upgrade was designed by Red Design Group and features spectacular Swarovski crystal chandeliers – which impacted major structural and service works.
The relocation of gaming data hubs required extensive coordination, in addition to high-end detailing that included timber veneer panelling and joinery – also carried out by Prima Architectural Joinery.
Related Projects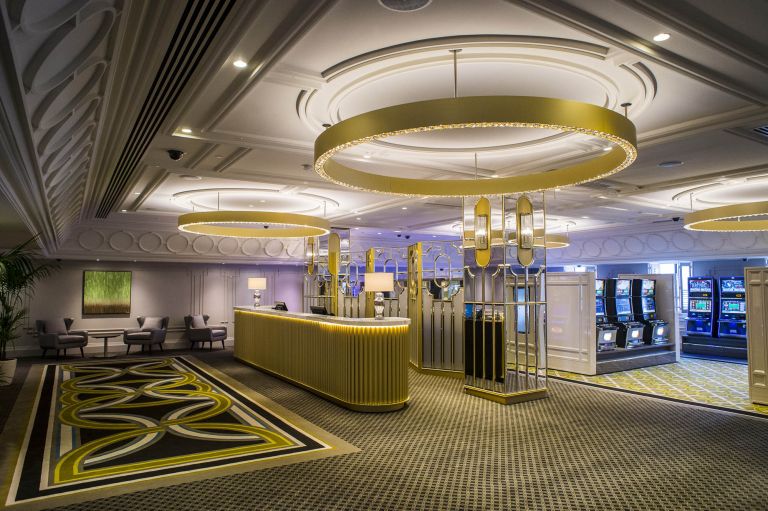 SKYCITY Adelaide Casino's Baccarat Pavilion and Platinum Gaming room received extensive refurbishments from Schiavello within eight weeks.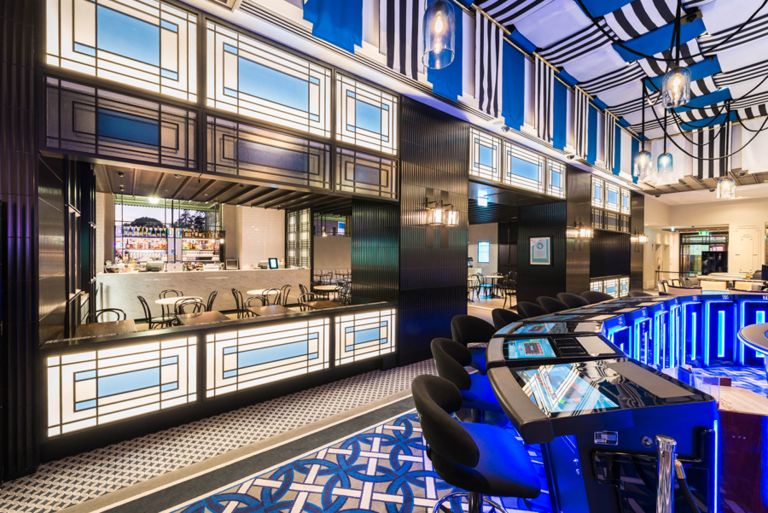 The Barossa Room design provides unique customer experiences with bespoke lighting, joinery, and detailing across the 1,000sqm floor space.