Location

242 Arden Street, Coogee

Completed

February 2020

Architect

Studioaria, Scott Carver, AZB Creative

Area

18,000sqm

Type

Fitout

Duration

7 months

Project Manager

TM Insight

Value

$20M+
Reinvigorating a landmark
For over 30 years, Crowne Plaza has been a much-loved Coogee Beach icon. As part of their ongoing commitment to providing the ultimate guest experience, our Sydney team was engaged as construction partner for the multi-million dollar hotel refurbishment.
Our team delivered a contemporary, state-of-the-art space for guests to work, rest, and play while retaining the hotel's historic charm.
All 209 guestrooms across six floors have been reimagined, and an additional ten newly built. Guests can now also enjoy the grand lobby and arrival experience, all-new dining concepts for the restaurants and bars, and a tech-savvy conference centre.
Despite the vast scope of works, the real challenge lay in ensuring Crowne Plaza remained fully operational throughout the build.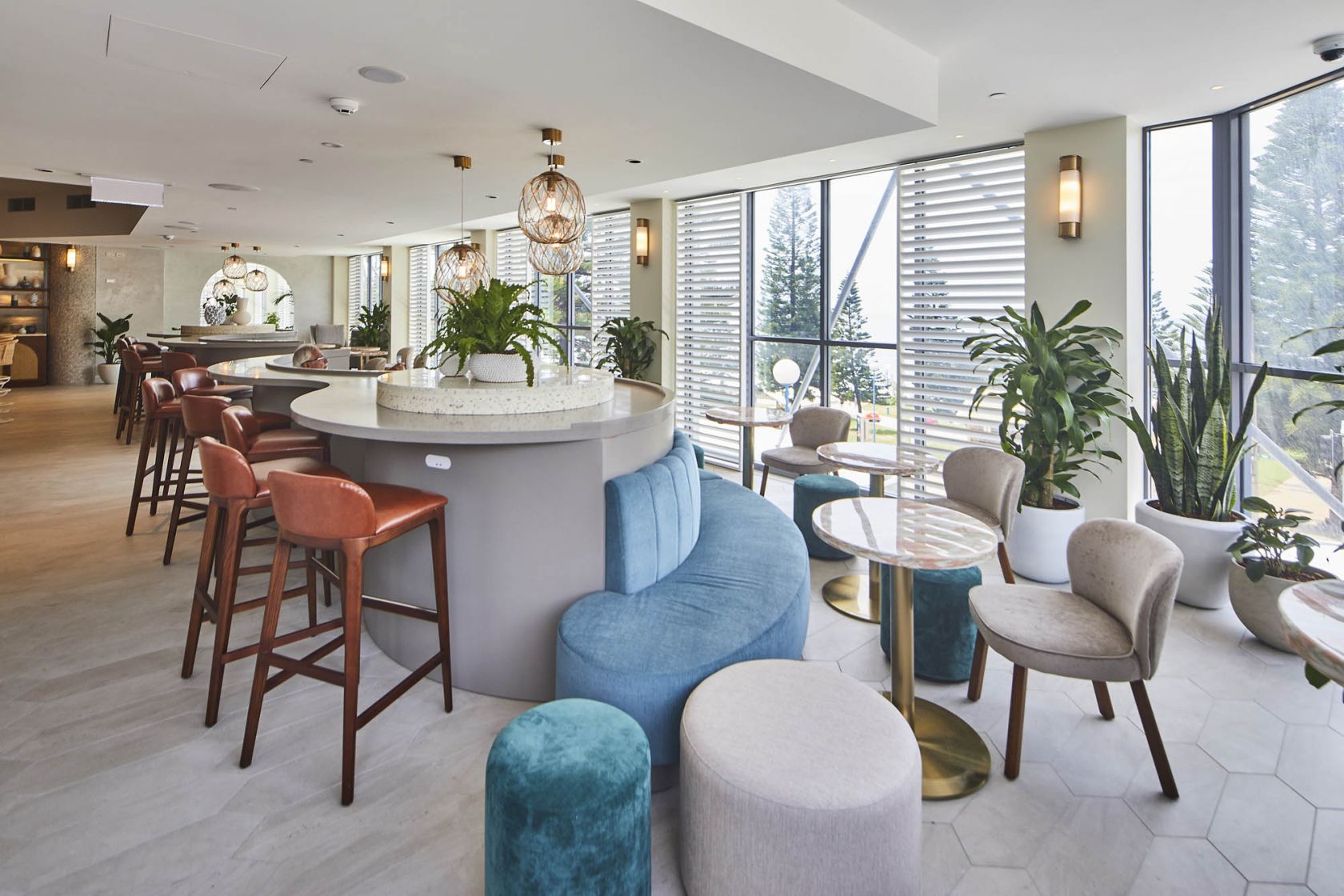 Watch video: Maximising the guest experience
Thinking like a hotel operator
With the hotel remaining fully operational throughout the refurbishment, this project's success was underpinned by more than the usual technical expertise and quality workmanship. At the core of our success was the ability to empathise with Crowne Plaza and think like a commercial hotel operator; particularly in respect to maintaining their revenue.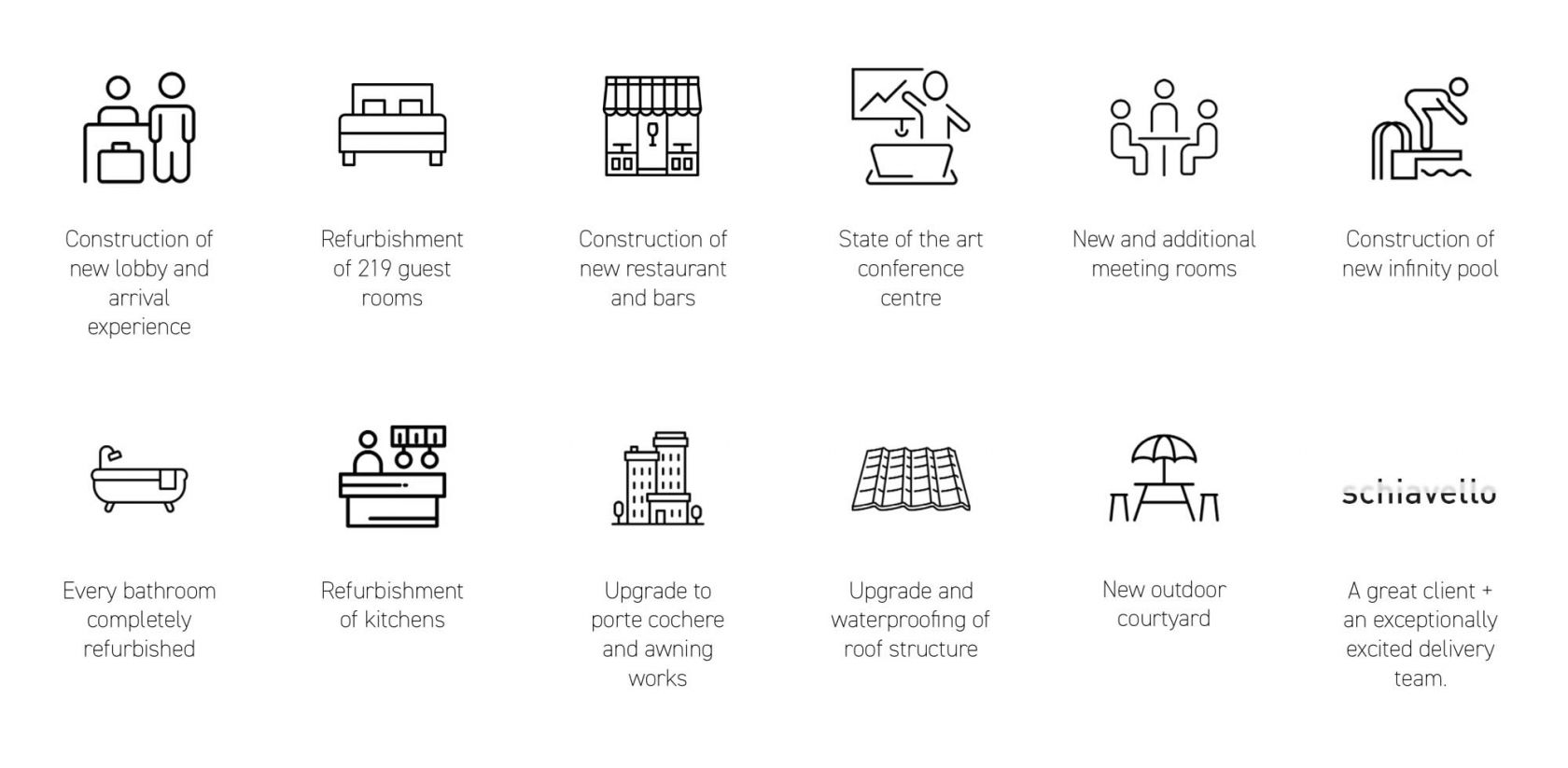 From the start, Schiavello prioritised our needs. Programming was done in a consultative way, with a key focus on minimising downtime for our hotel. This was incredibly important for us to continue serving our clients and keep revenue streams open. The [Schiavello] team brought an incredibly proactive attitude and a true partnership approach. Even before the first brick had been lifted, expectations had been exceeded.

– Gareth Long, Area General Manager IHG Sydney

The industry that never sleeps
Guests may be poolside with a mai-tai in hand, but the working day never ends for those behind the scenes. It's the continuity of essential operations, from guest check-in to room service, which ensured a seamless guest experience.
As our people effectively became part of the hotel team, we needed to be as emotionally intelligent as we are technically astute; continuously working to foster and maintain these relationships throughout the build.
Our NSW Construction Director, Alan Al-Refaei explains, "maintaining business continuity is critical [for our client] - it's their revenue and their reputation. Ensuring the comfort of guests and maintaining the hotel's day-to-day operations while bringing their ambitious vision to life was paramount."
Essentially, the hotel guests were our clients too. We worked closely with Crowne Plaza to develop a programme of works around their schedule, knowing that we would also need to be incredibly agile and adapt to whatever their needs were.
Establishing and maintaining open communication with all stakeholders was another critical factor in our success. With hotel and construction teams co-existing, daily meetings with hotel operators were essential - including guest services, housekeeping, and maintenance.
Our team also prioritised minimising both structure and airborne noise, while ensuring the highest standards in safety management and work zone cleanliness. This applied to the site as well as public, and surrounding areas.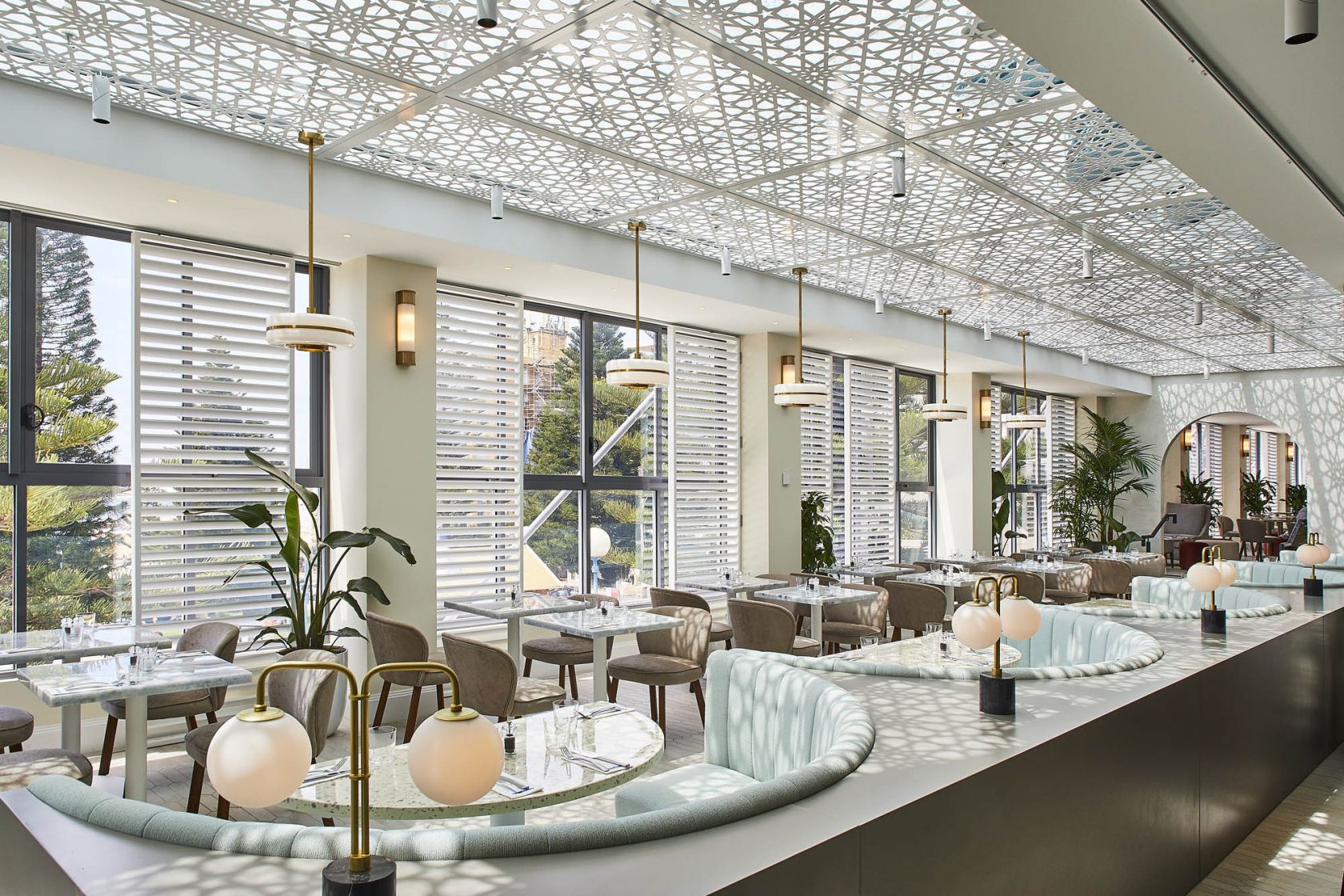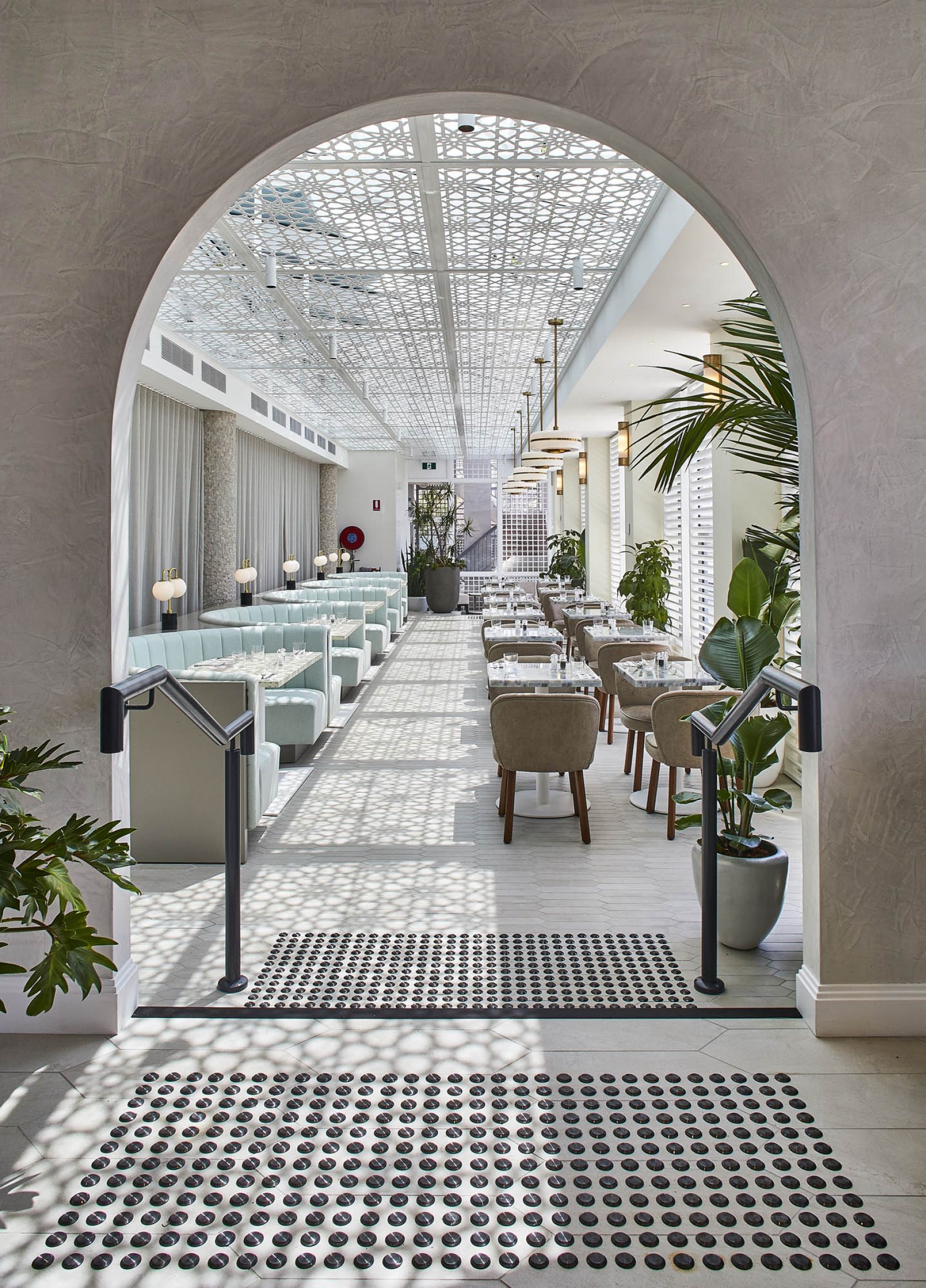 Bringing smarts to the table
Given the scale of this project, valuable insight was gained by first delivering a prototype suite. Importantly for Crowne Plaza, it provided a visual and tactile 'preview' of the end result. This, along with our own lessons learnt, ensured greater cost efficiencies and consistent quality within an accelerated programme across all six floors.
Alan comments, "we don't see ourselves as a traditional builder. We really see ourselves as a consultant - a partner. We are ultimately there to support our client and still enable them to operate. From senior management to site-based personnel, our team always had Crowne Plaza's best interest at heart throughout every decision."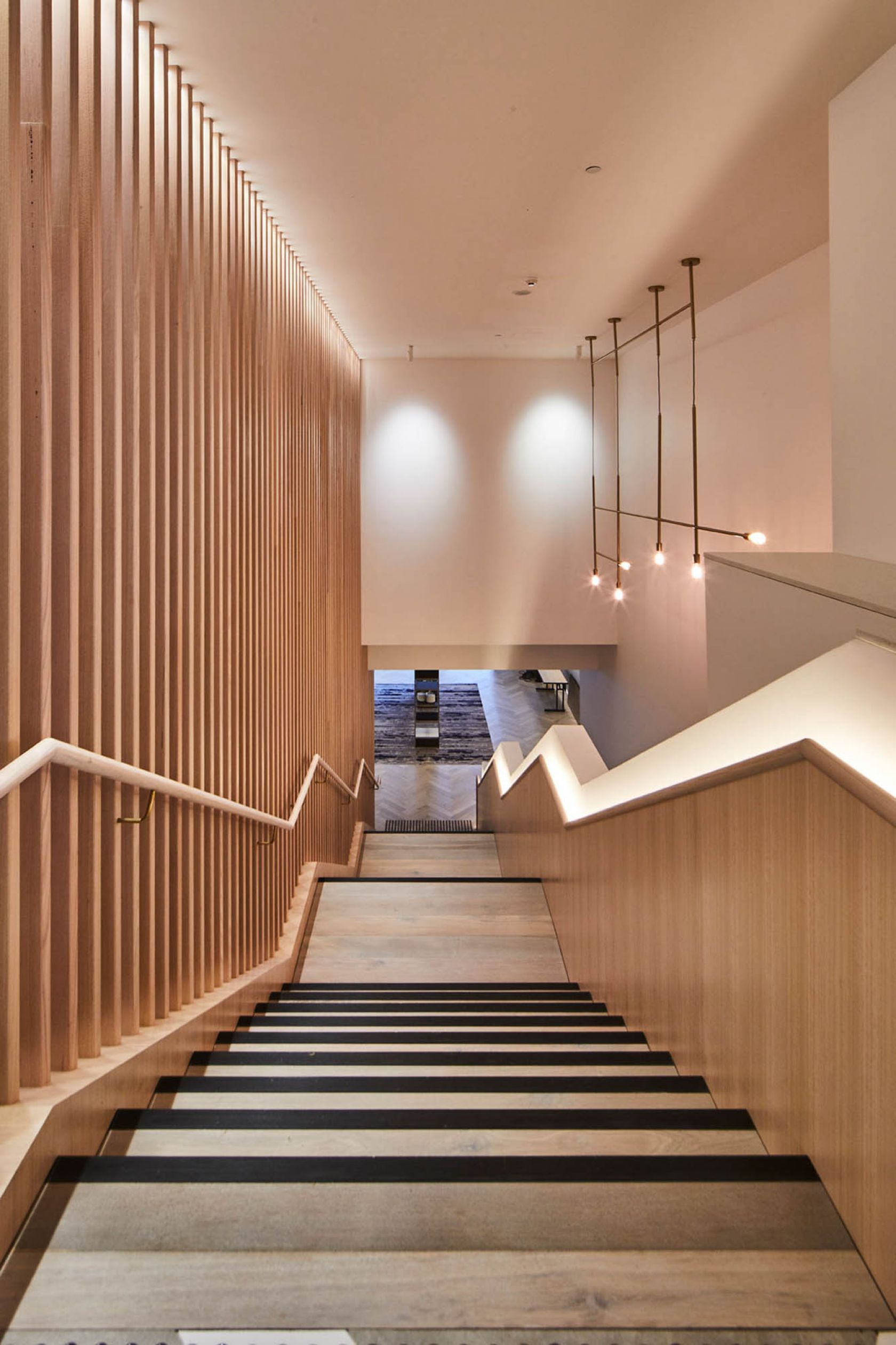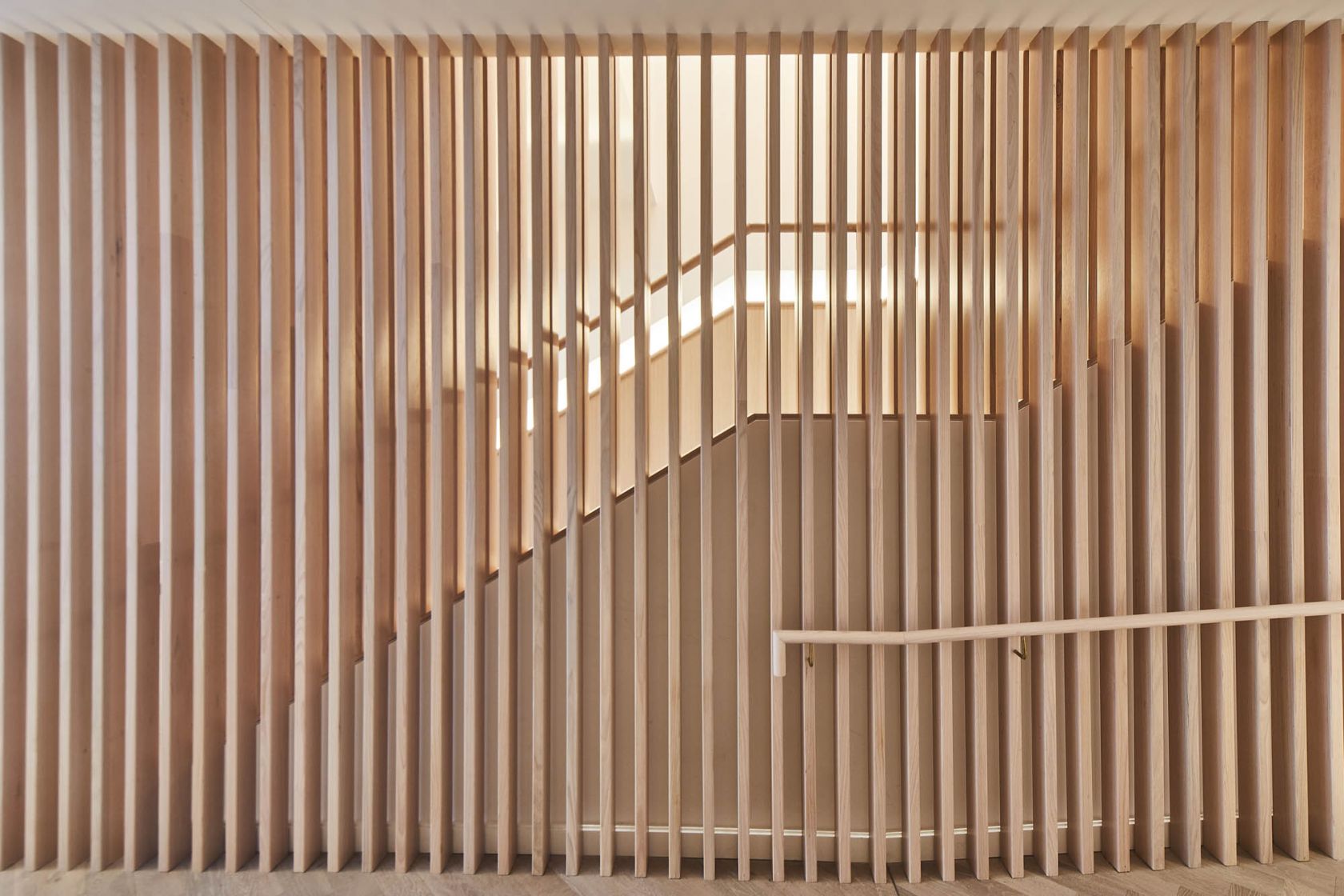 Smart thinking for future-proofing
An icon reborn, Crowne Plaza sits proudly alongside the Coogee foreshore. With reinvigorated guest rooms, restaurants, bars, and lobby, it's easy to forget the significant works that occurred behind the scenes to ensure that this asset continues to deliver value well into the future.
In helping our client undertake due diligence of their asset, it was determined that an update to base-building services would increase the building's operational efficiency. We also worked to relocate these services to more accessible locations, from mechanical units to the swimming pool heating equipment, ensuring they would be easier to run and more cost effective to service when required.
Related Projects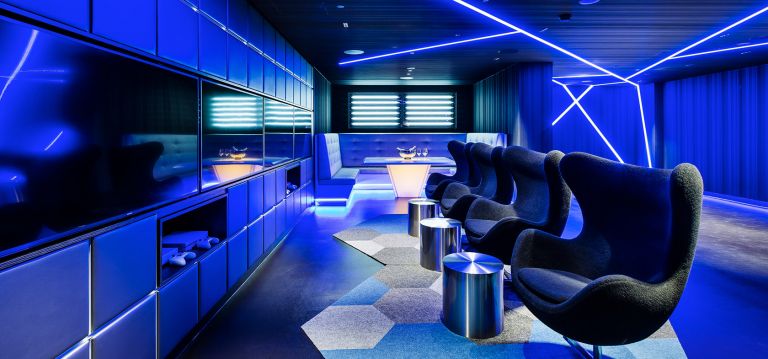 Marrying luxe accommodation with immersive entertainment, The Studios at The Star set the benchmark in hotel luxury.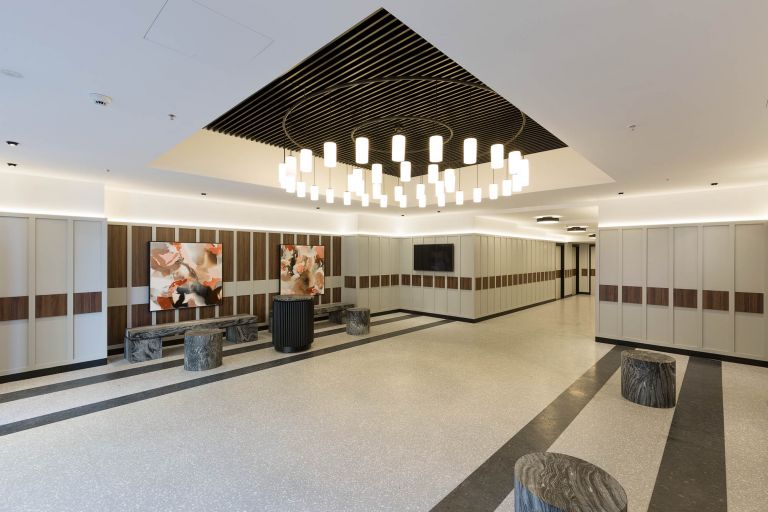 Nestled within the heart of Sydney City, Quay West's lobby refresh offers an intimate retreat from the hustle and bustle of city life.