Location

25 Collins Street, Melbourne

Completed

July 2022

Architect

A+ Design Group

Type

Fitout, Refurbishment

Delivery Type

Fixed Lump Sum

Duration

10 months

Project Manager

Deloitte PDS Group

Value

$10M - $20M
Luxury hotel icon gets a facelift
The iconic Sofitel Melbourne on Collins has undergone a significant facelift to rejuvenate the interior and restore its position among Melbourne's most luxurious hotels.
Our construction team was only too happy to step up to the task, completing a series of cosmetic upgrades to the 350 rooms across the uppermost floors. A fresh paint job, new carpets, electrical works, fixtures, fittings, and equipment have reinforced the luxe appeal that has become synonymous with the Sofitel.
With sweeping high-level views of Melbourne's CBD, our team also performed minor restoration works to retain the signature internal solid timber shutters that open in to reveal a picturesque panorama of the city and beyond.
Our vast experience working on hotel refurbishments meant we were extra mindful of the guests and employees. The works were carefully planned and completed in stages, allowing for the highest level of care and precision with minimal disruption to the hotel.
We are so pleased to have helped put this stunning project together. Pulling it off in a live environment presented its challenges, which we overcame by working around the hotel booking schedule to ensure as little disturbance to guests and operations as possible.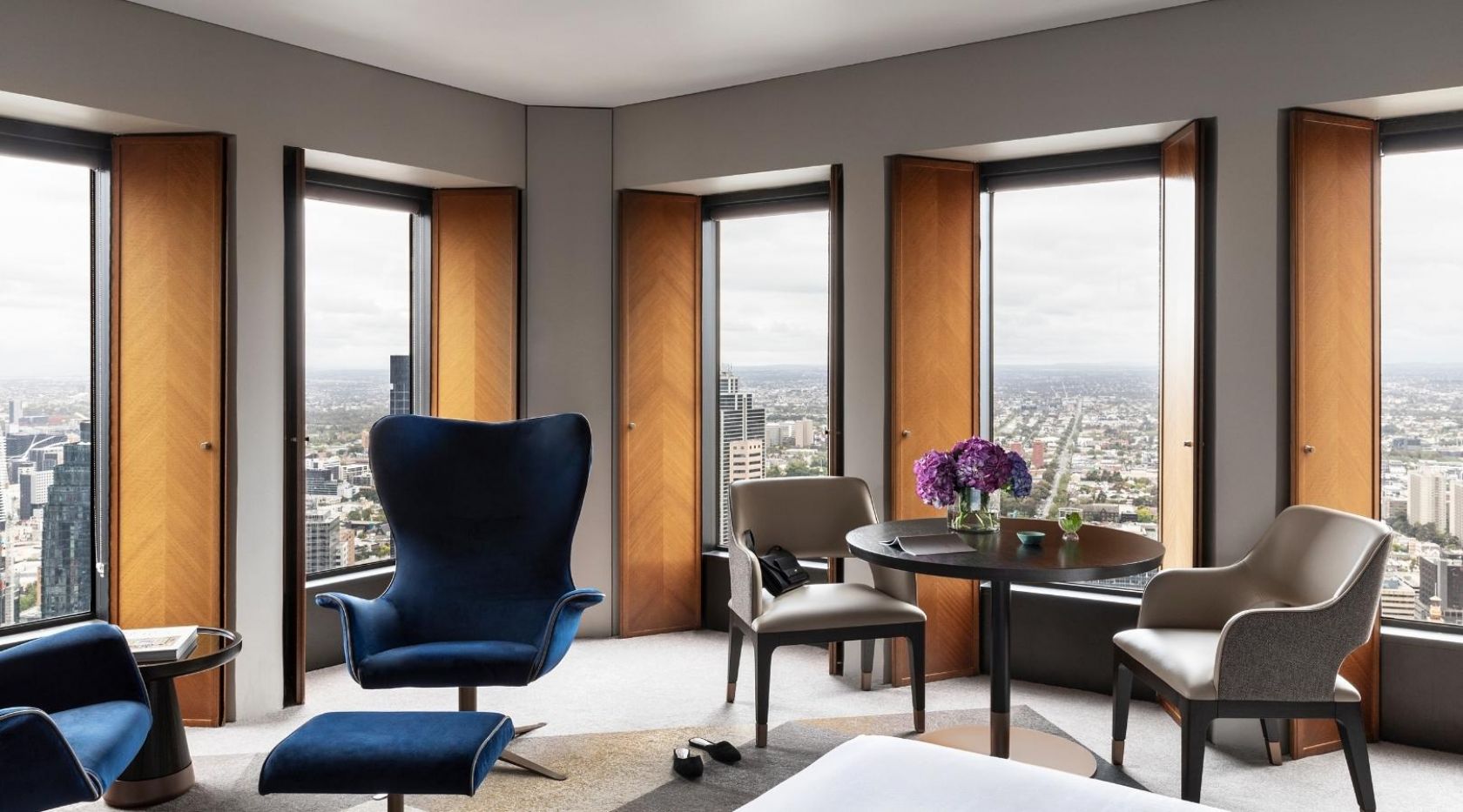 A touch of Paris with a dash of Melbourne
Now over twenty-five years since the Sofitel Melbourne on Collins made its debut - after taking over The Regent in 1996 - the French luxury hotel chain has gained a reputation as Melbourne's 'Hotel for the Arts'. A fitting title, given its origins and prime location in the 'Paris End' of Collins Street.
Upon entering the heritage building, the French-inspired theme continues all the way to the finer details of the room. Rooms which are even more enticing thanks to the new beds complete with glamourous new bed heads, joinery, furniture and locally sourced photography featuring a mix of Paris and Melbourne. All this is complemented by custom-designed carpets and paint throughout the rooms, corridors and lobbies.
Our construction team has successfully delivered on the design intent which achieves the perfect blend of classic and modern. The room upgrades also involved arranging all aspects of the wall-mounted TV units and sleek new lighting, fully integrated with C-Bus touch panels.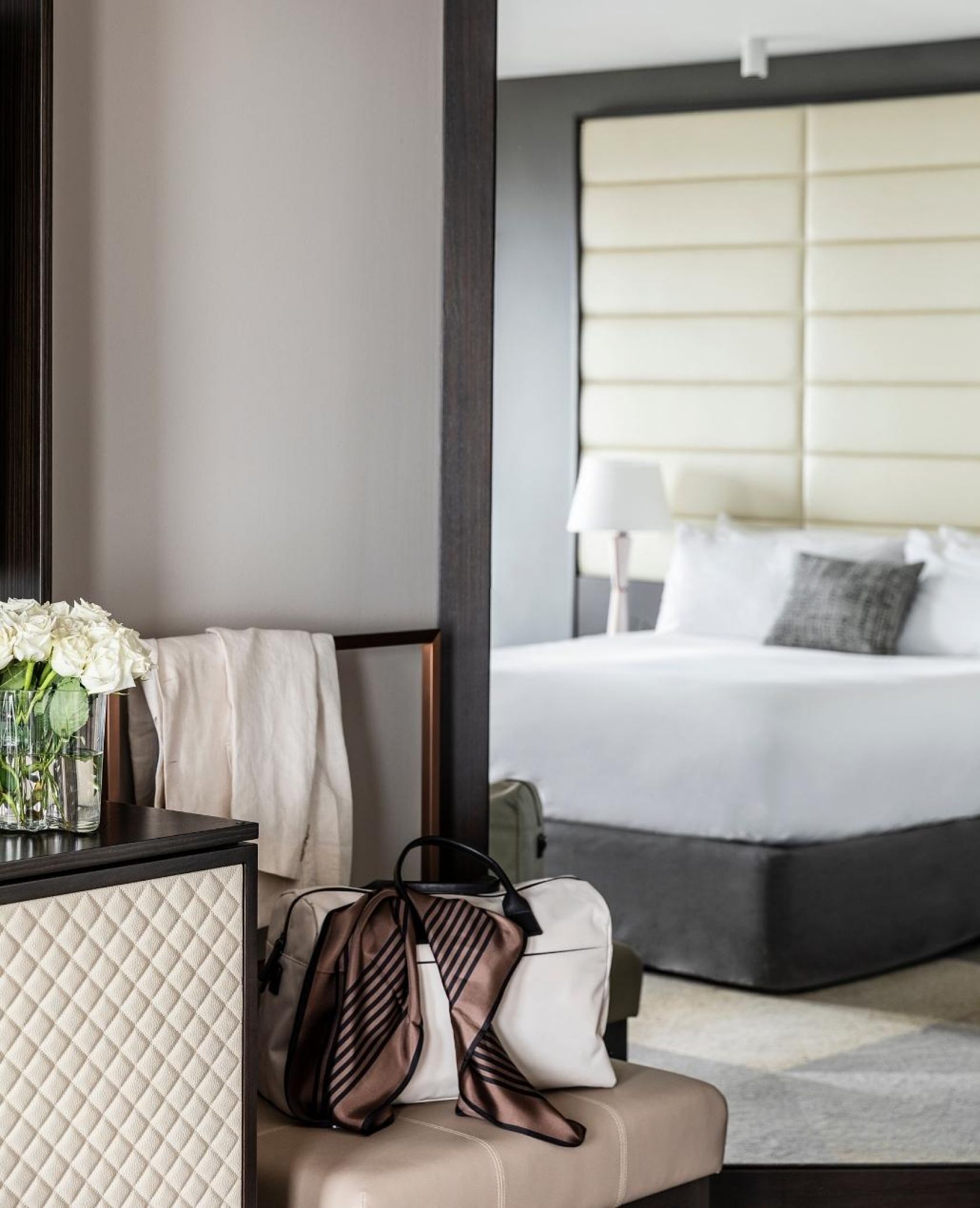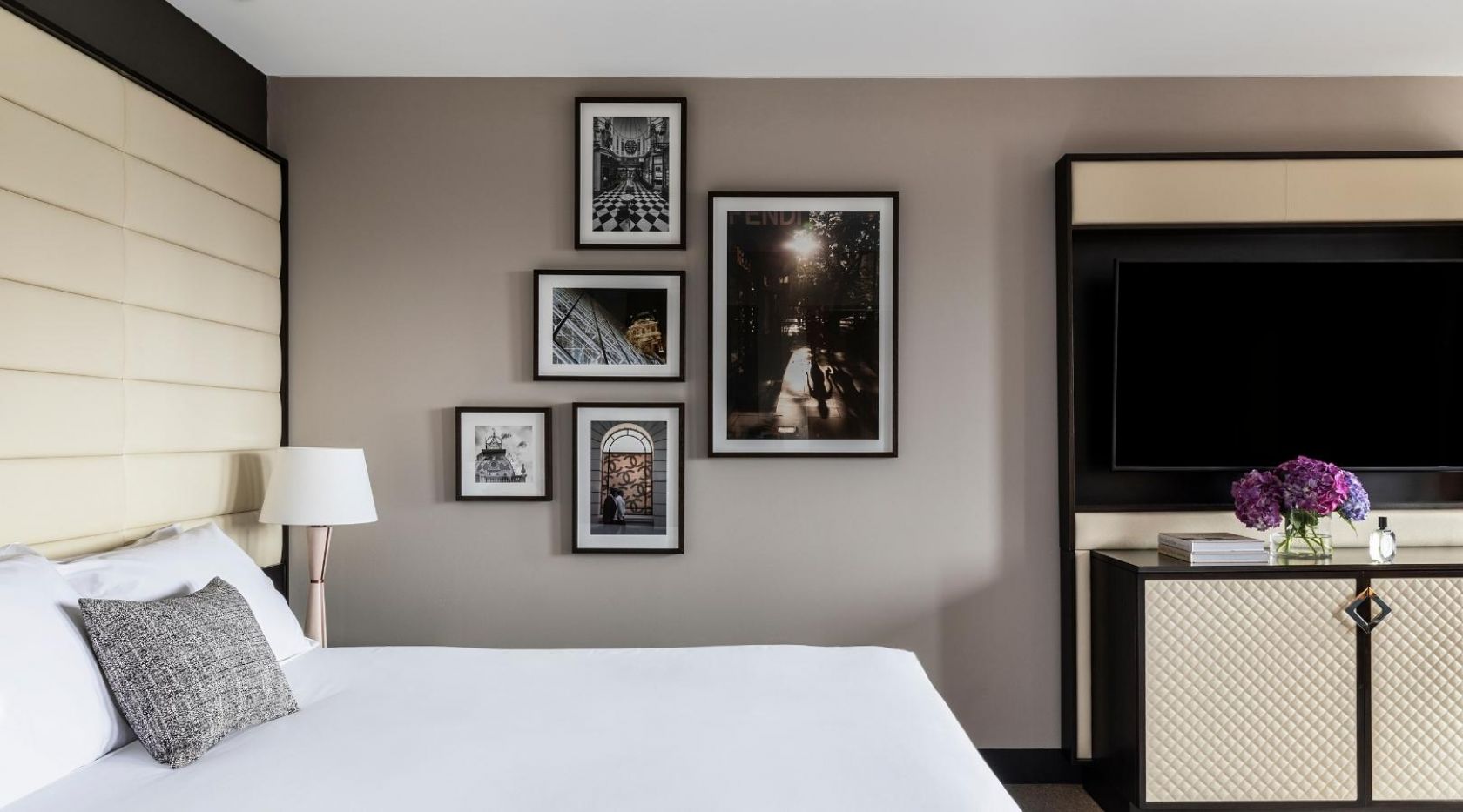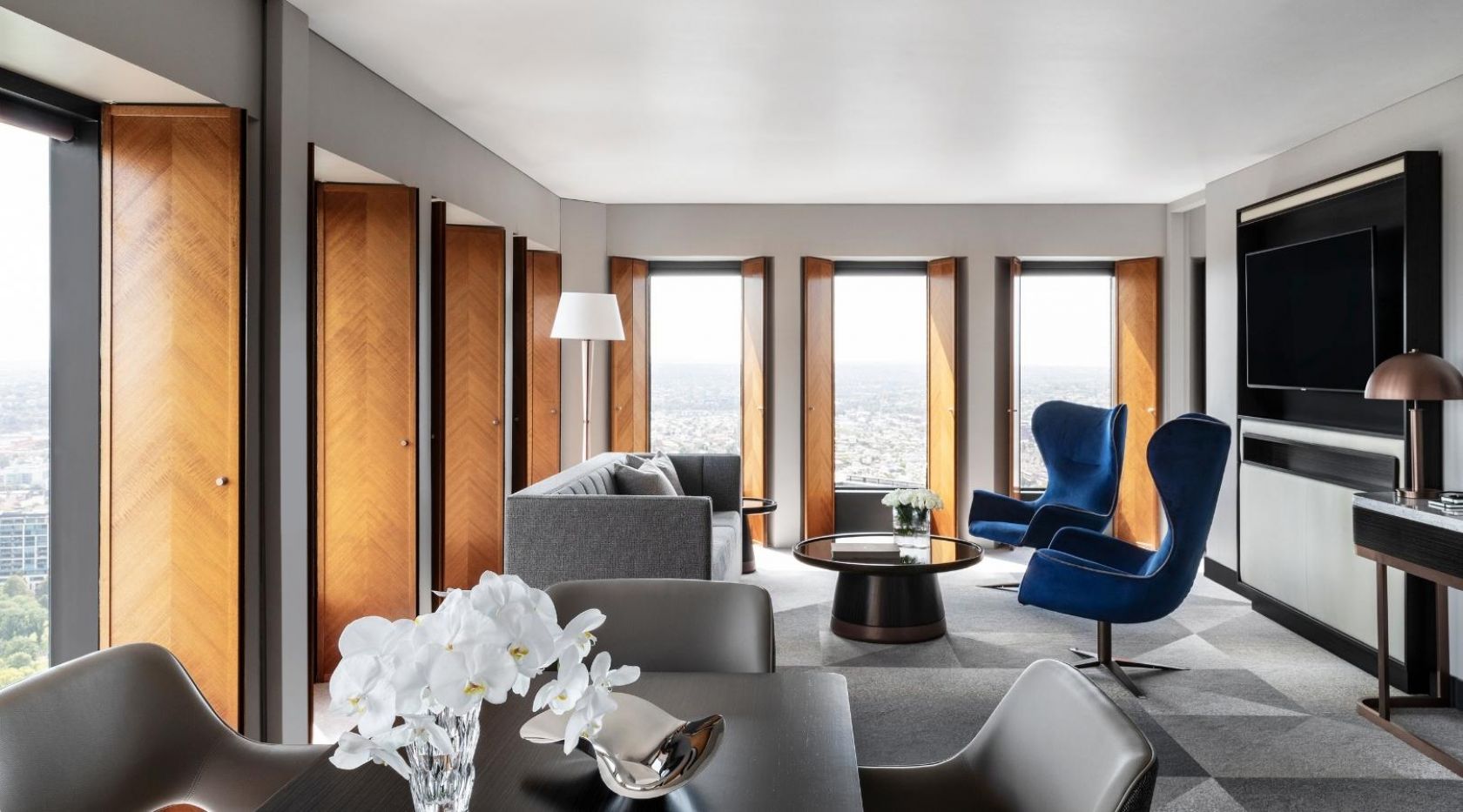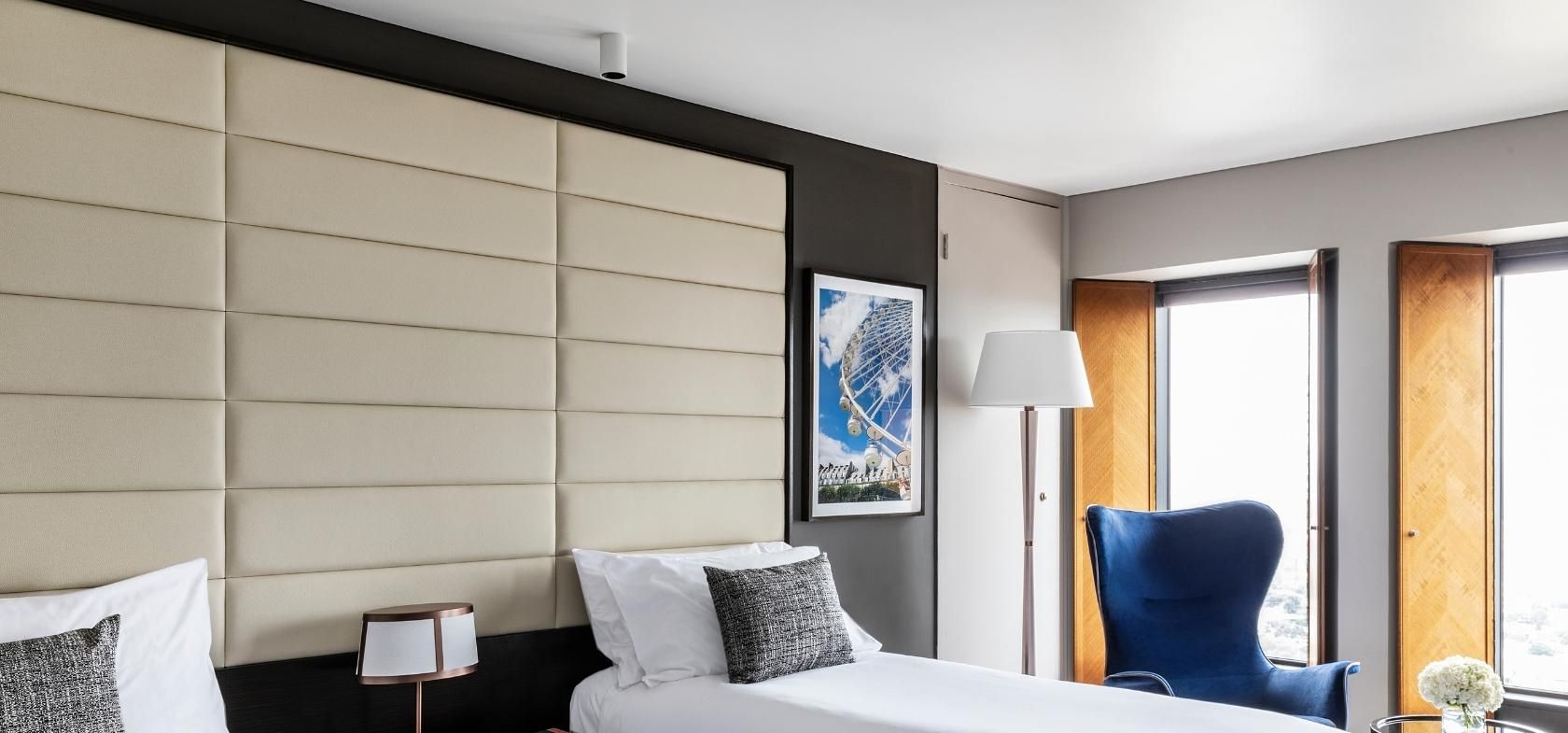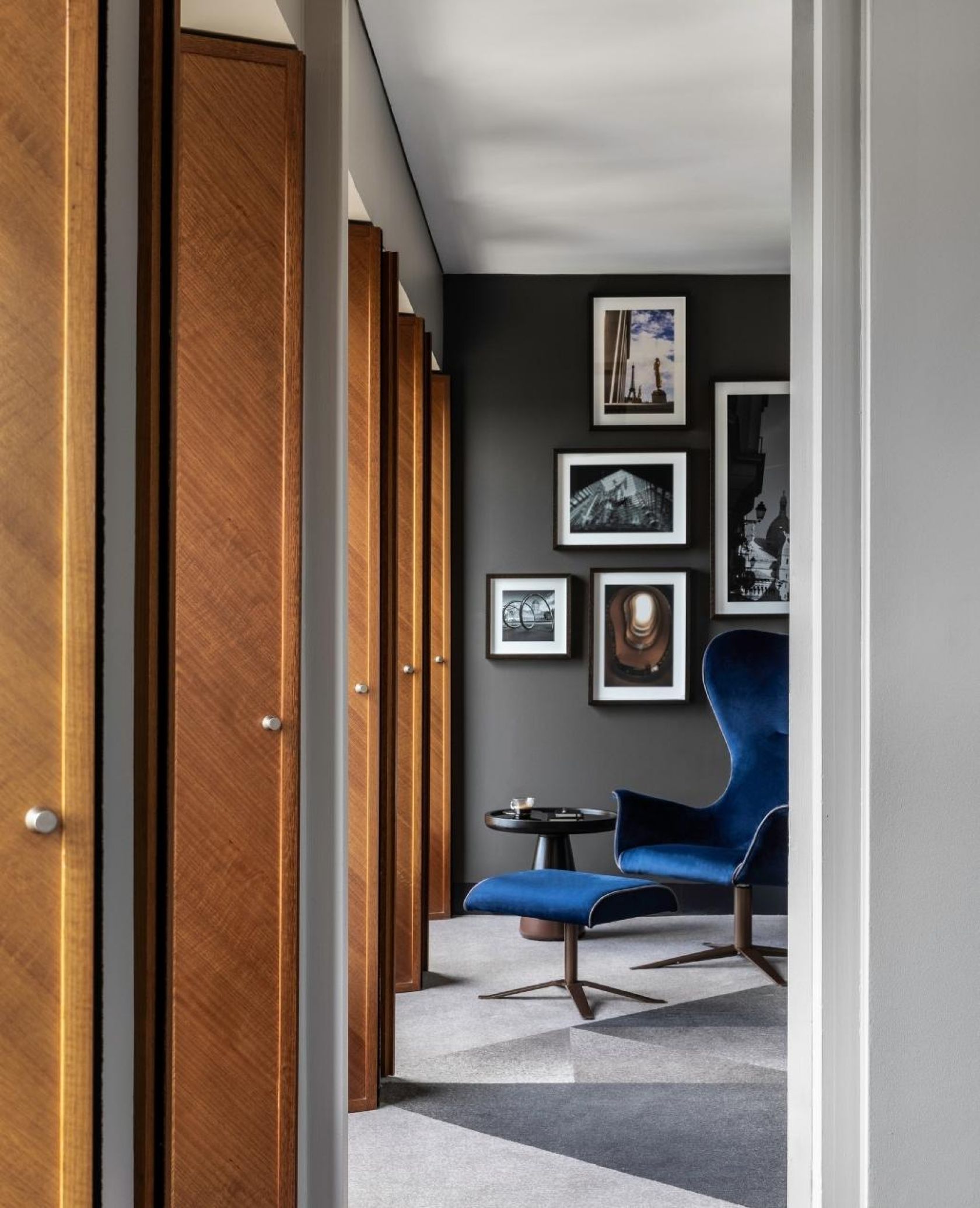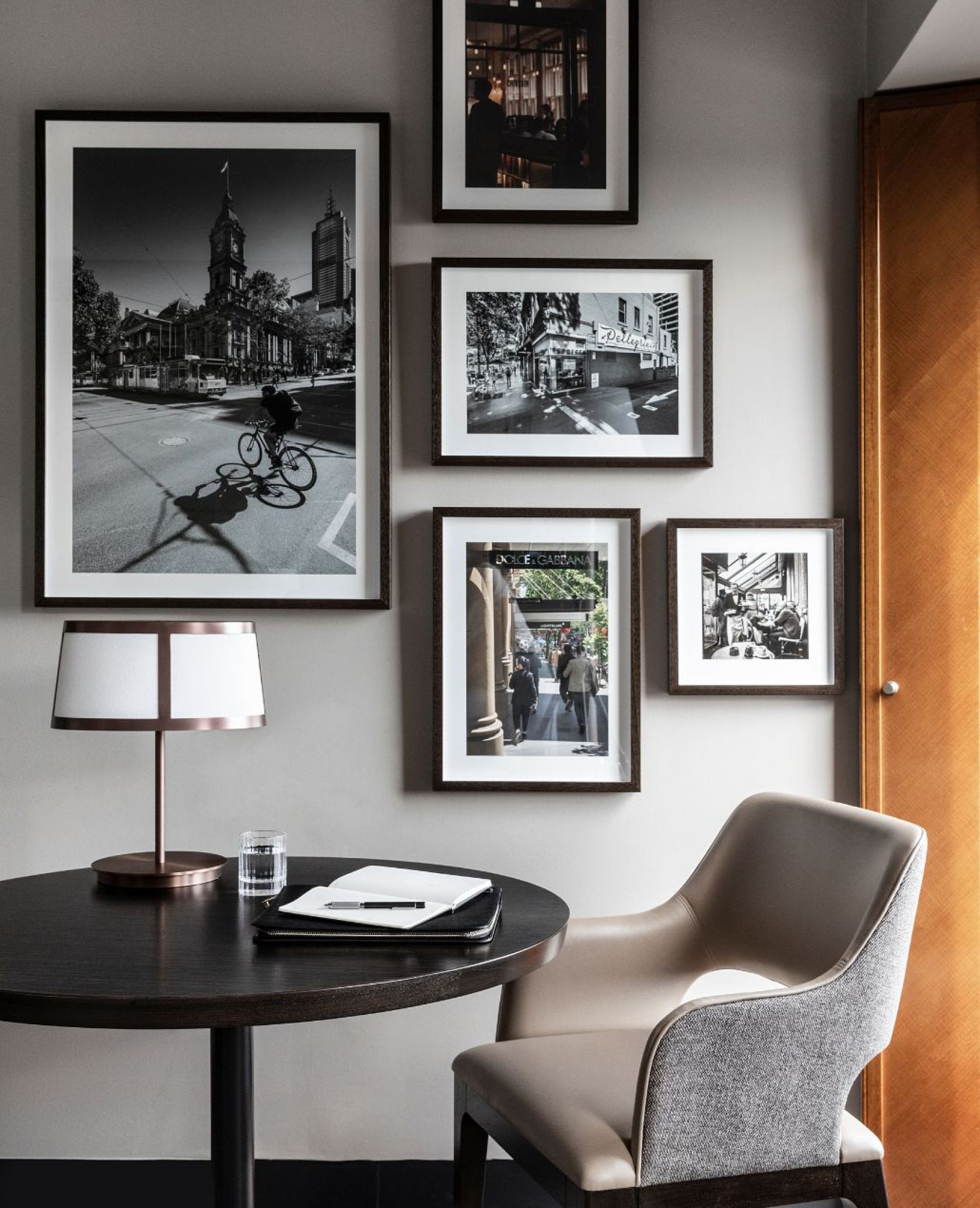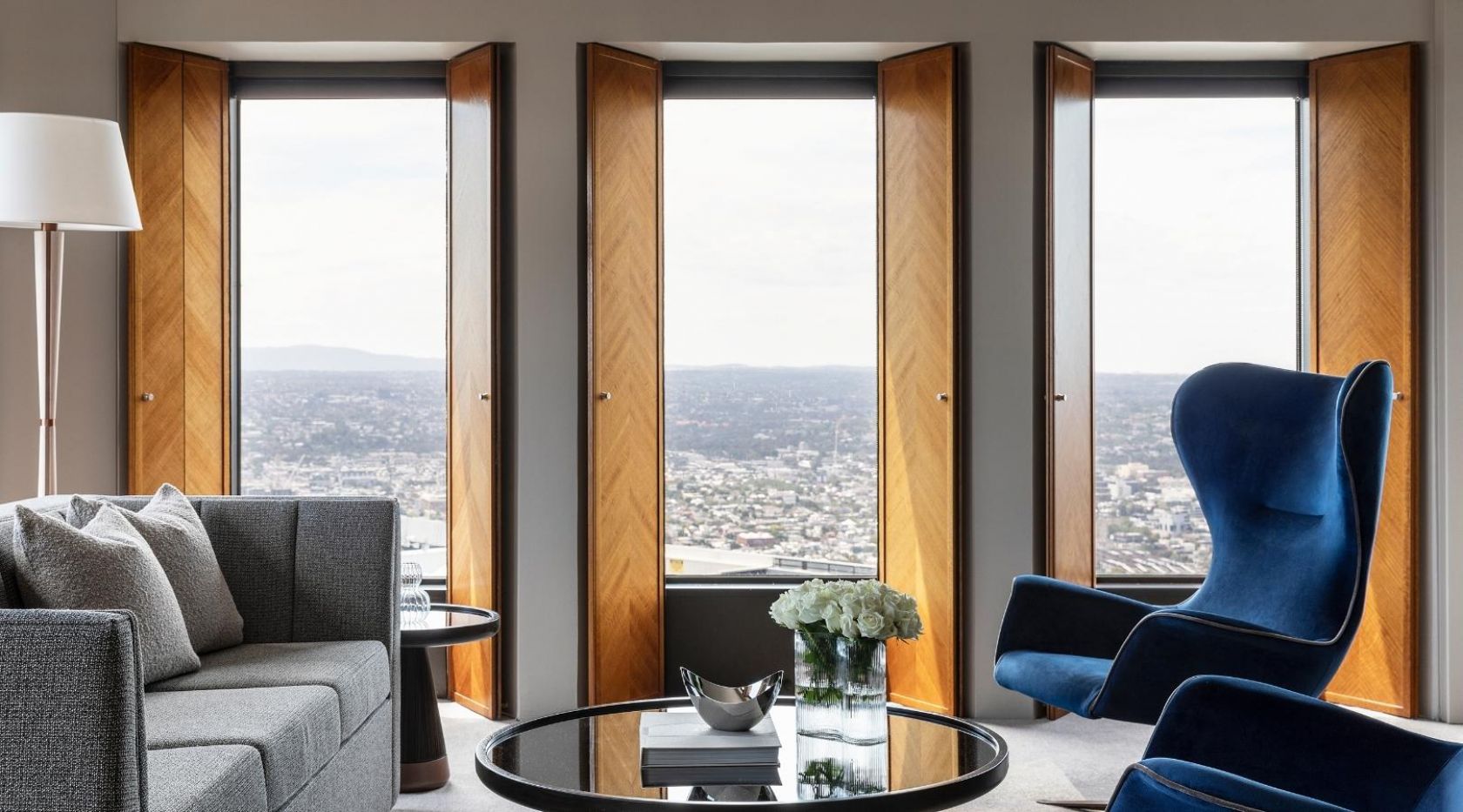 Related Projects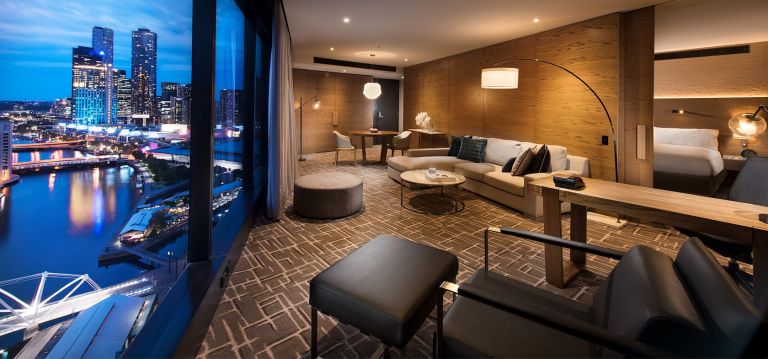 Pan Pacific Hotel in Melbourne's South Wharf has undergone a colossal refurbishment spanning 312 luxury hotel rooms across 13 floors.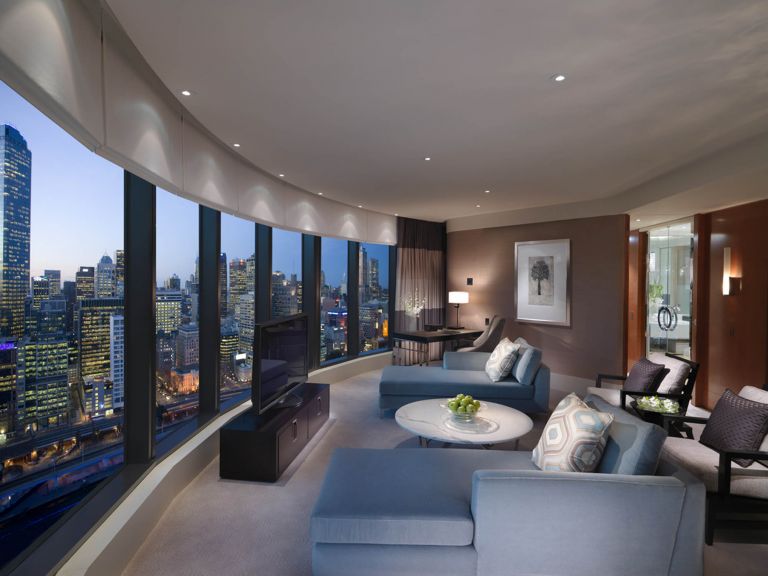 Schiavello delivered Crown Towers' six-star hotel upgrade of 449 luxury rooms over 23 floors within an 18-month time frame.