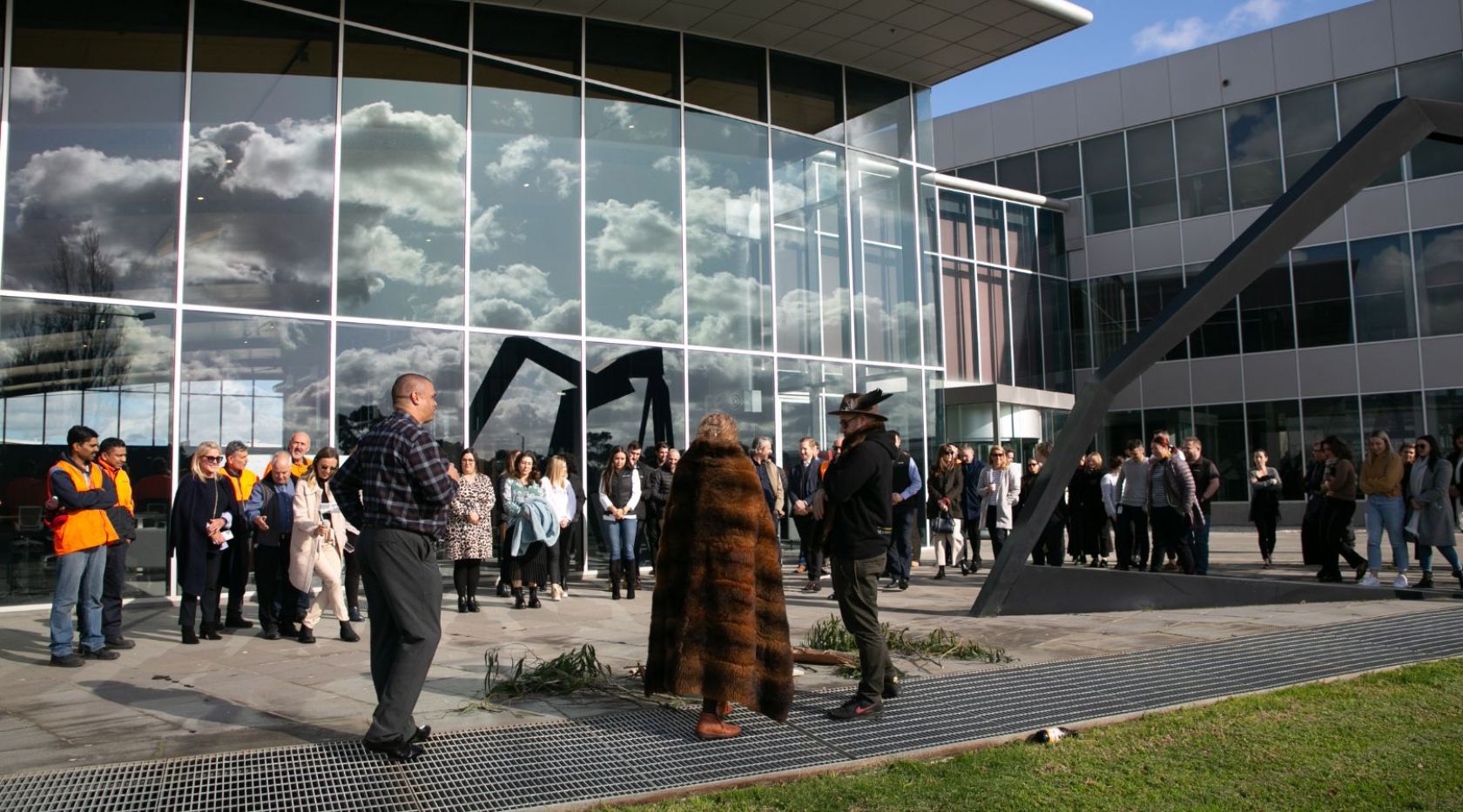 A rare opportunity to celebrate NAIDOC Week up close and personal
---
A smoking ceremony was held at Schiavello's headquarters on the 7th of July 2022 in celebration of NAIDOC week and Aboriginal and Torres Strait Islander peoples.
Conducted by Wurundjeri Elder, Aunty Joy Murphy, alongside our Indigenous Engagement Manager, Kyle Vander Kuyp, Schiavello staff were given the opportunity to experience an ancient ritual while learning more about indigenous culture and the significance of NAIDOC week.
What is a smoking ceremony?
A smoking ceremony is an ancient Aboriginal and Torres Strait Islander custom that involves burning various native plants to produce smoke, which has cleansing properties and the ability to ward off evil spirits from the people and the land and make a pathway for a brighter future.
In today's fast-paced world, Aunty Joy describes it as a chance to take time out to reconnect with the land and what it brings through an ancient cleansing ritual of our First Nations people.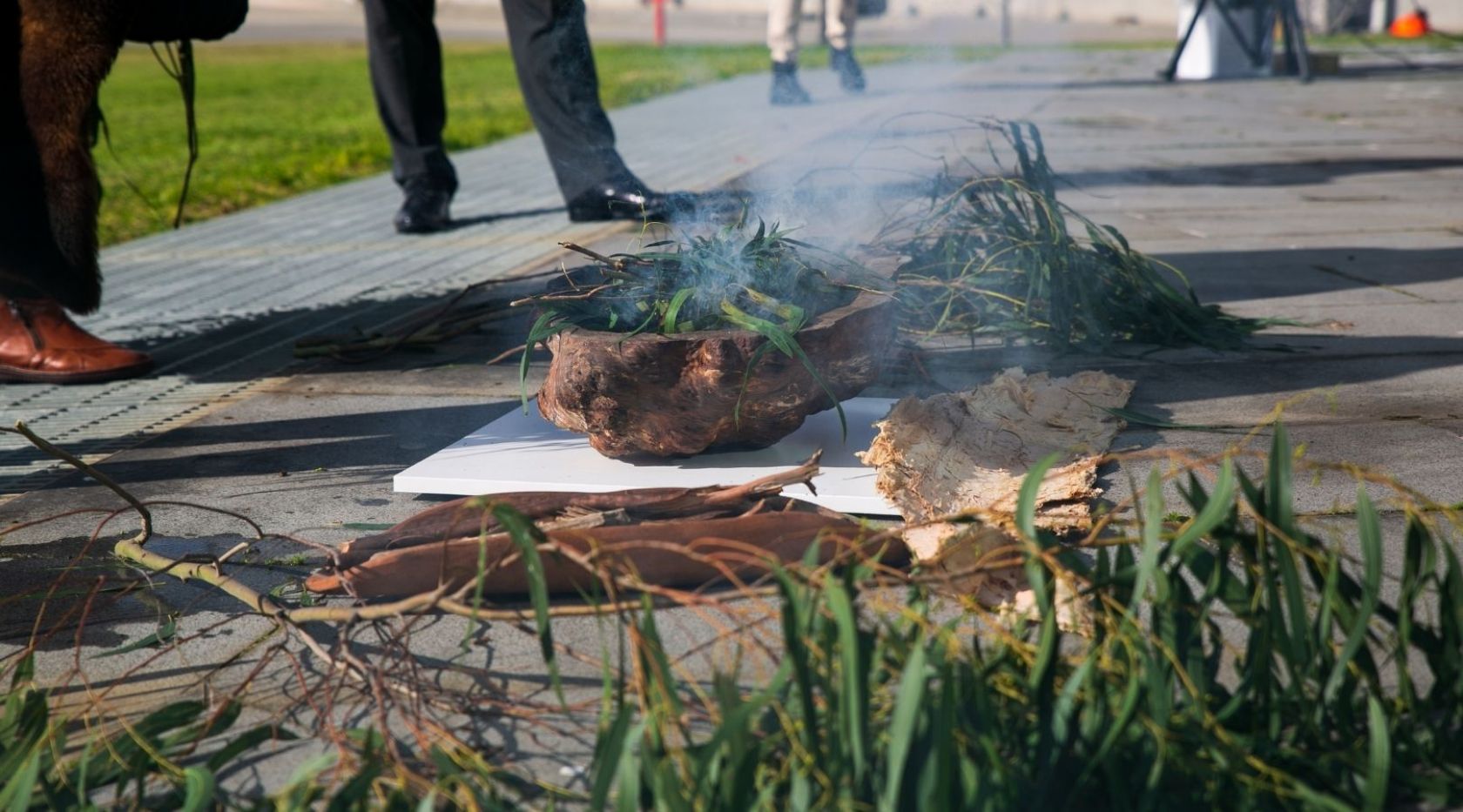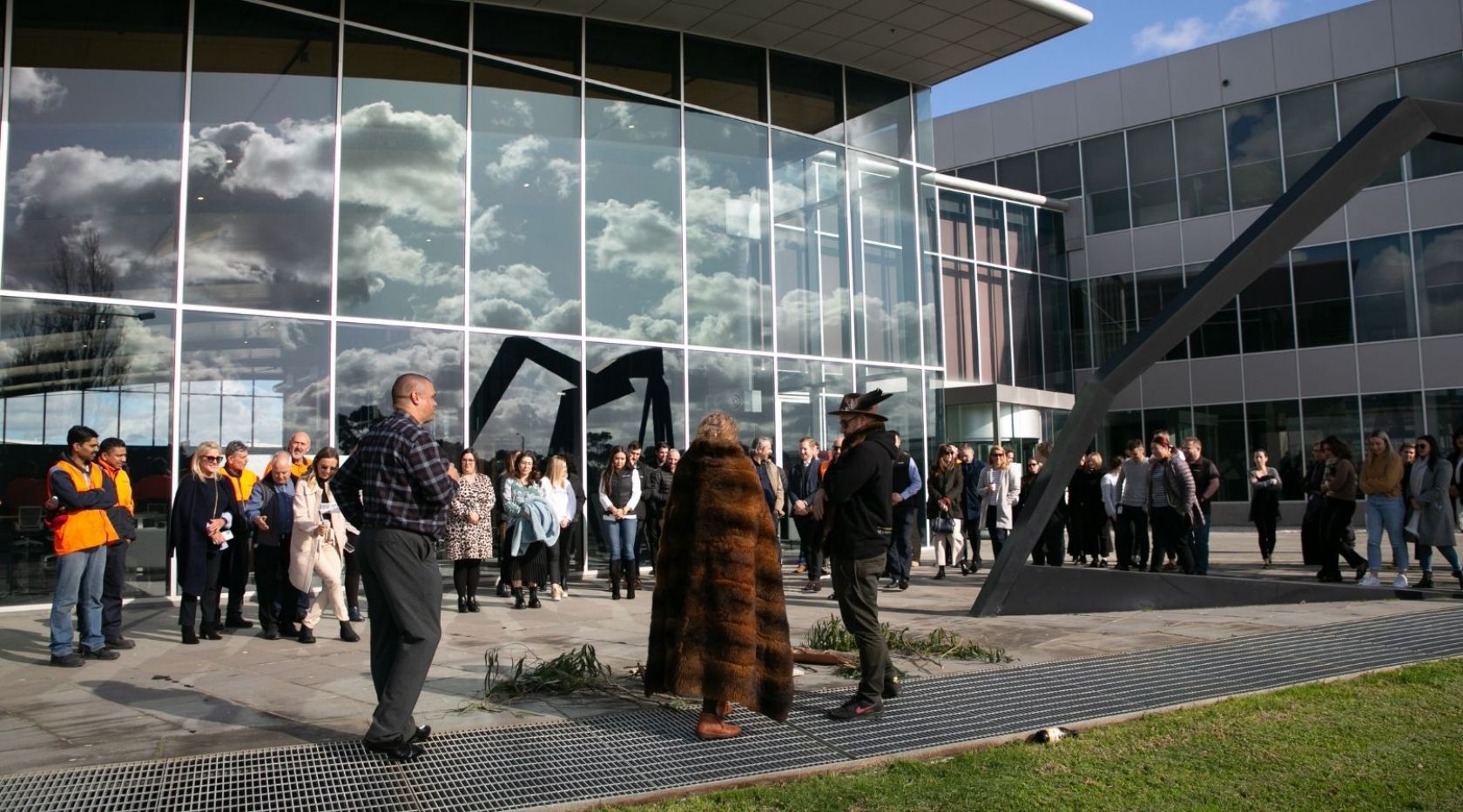 The significance of NAIDOC week
This year's NAIDOC week is themed 'Get up, stand up, show up'. In Kyle's own words, it applies to all Australians, not just First Nations People. He encourages curiosity and a celebration of the longest-living culture on earth which we are so privileged to have access to right here at our doorstep.
We are asking all Australians to come in and walk with us.
Operating a manufacturing and construction business situated on traditional Wurundjeri land, Schiavello as a group seeks to involve the indigenous community as much as possible and is conscious of taking care of the land that has brought us so much. As Aunty Joy puts it, "by learning from each other, we can continually strive to do better".
Kyle is a former Olympian and descendant of the Yuin Clan and the Woromi Clan in NSW who now leads Schiavello Ganbu, playing an active role in increasing indigenous employment participation across our workforce.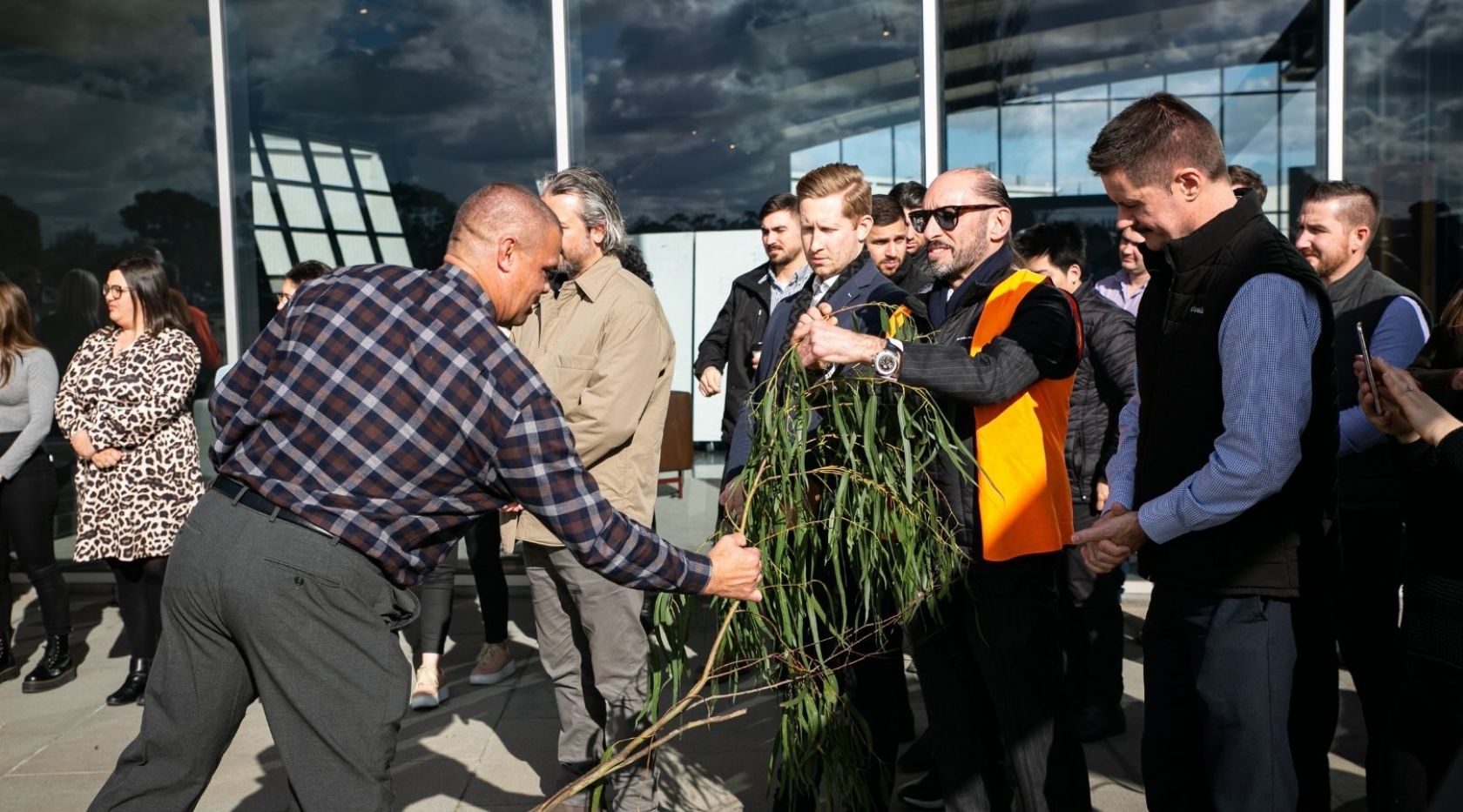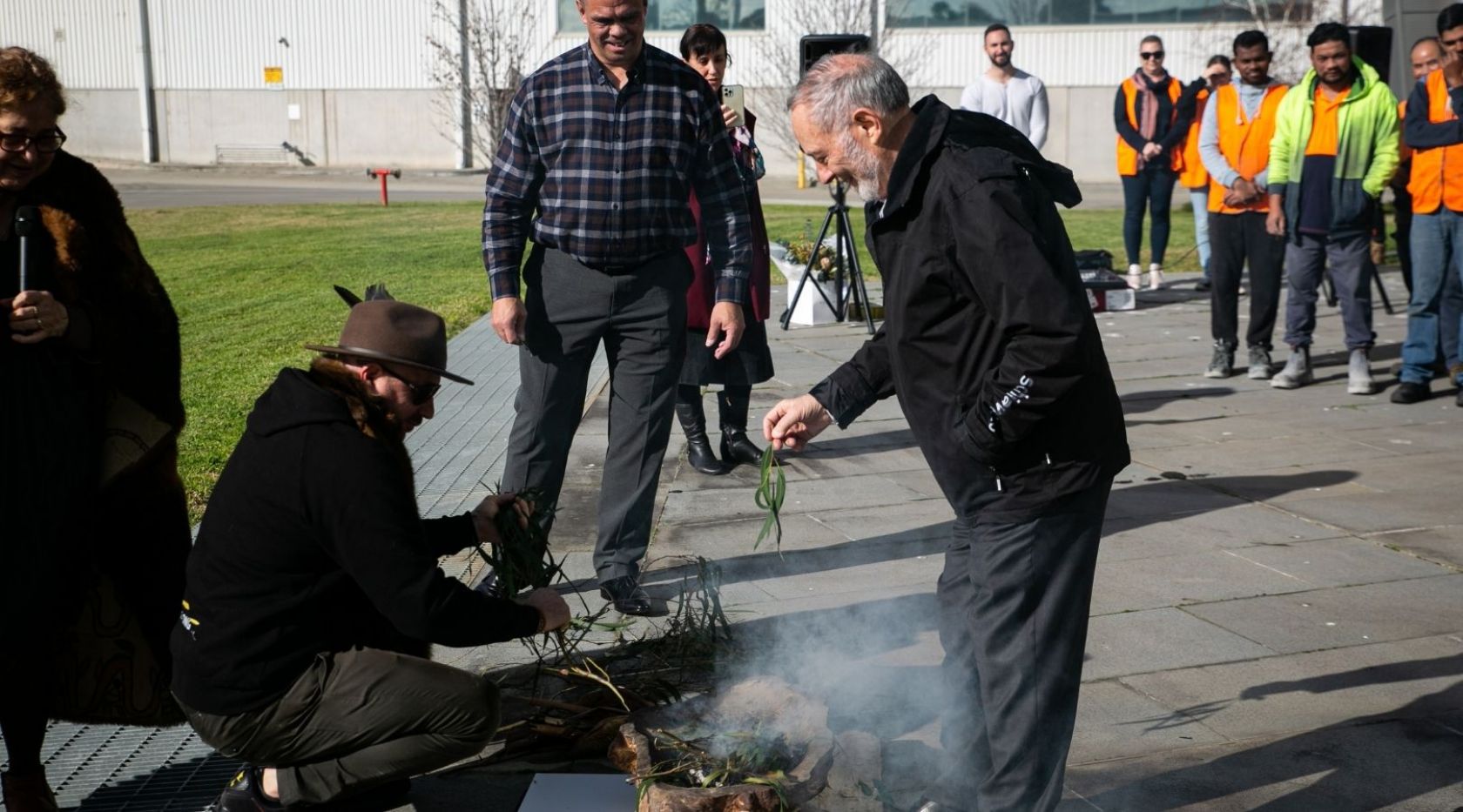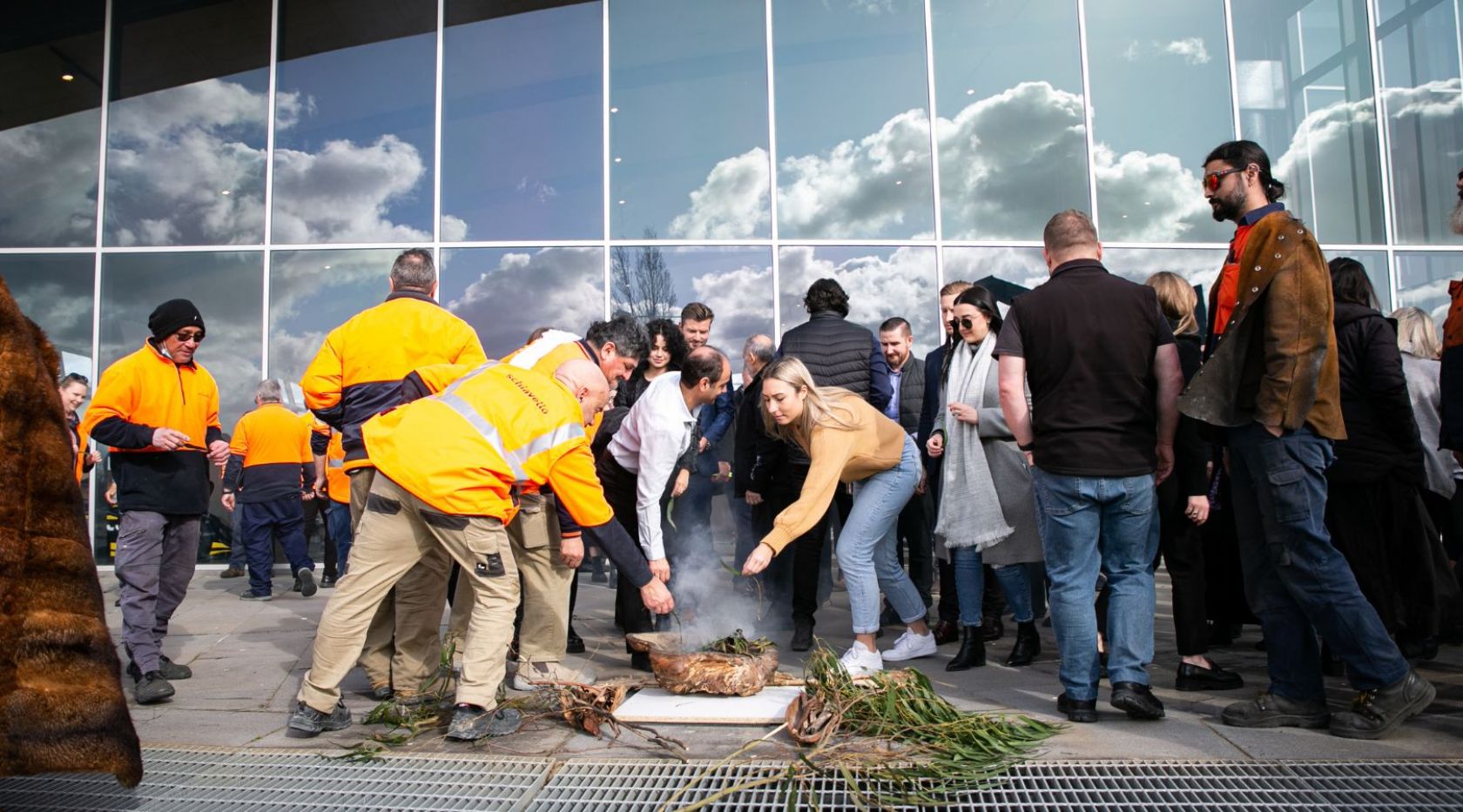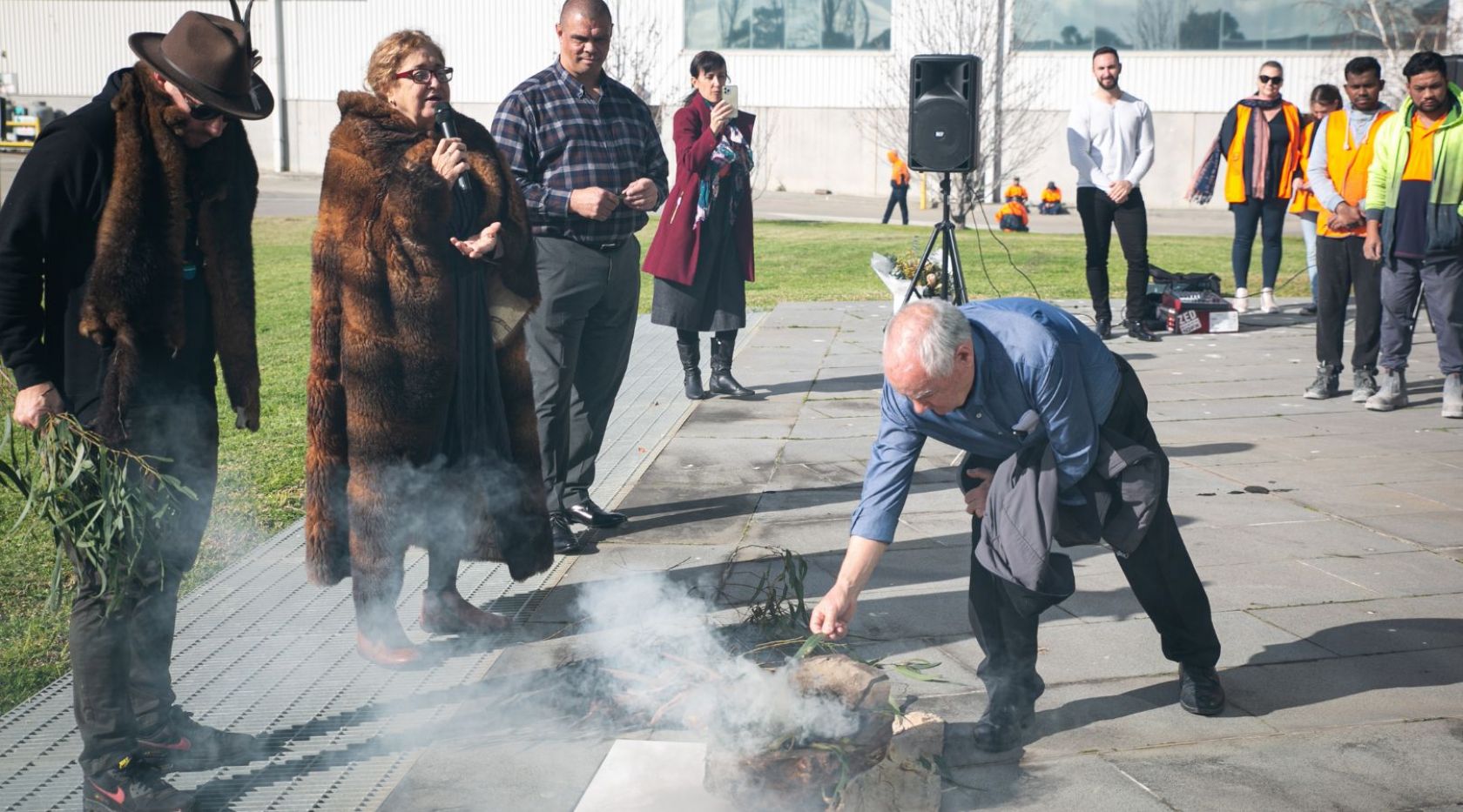 Learn more about Schiavello Ganbu initiatives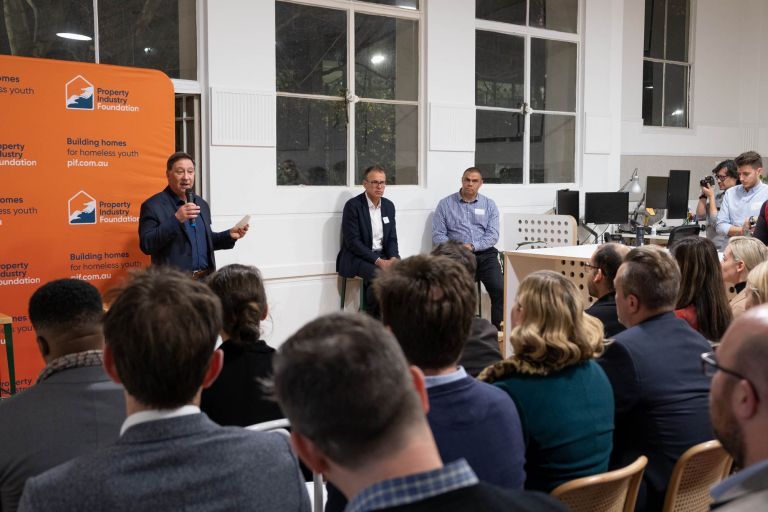 Kyle Vander Kuyp presented a talk on the initiatives the Australian property and construction sectors can take to increase Indigenous employment.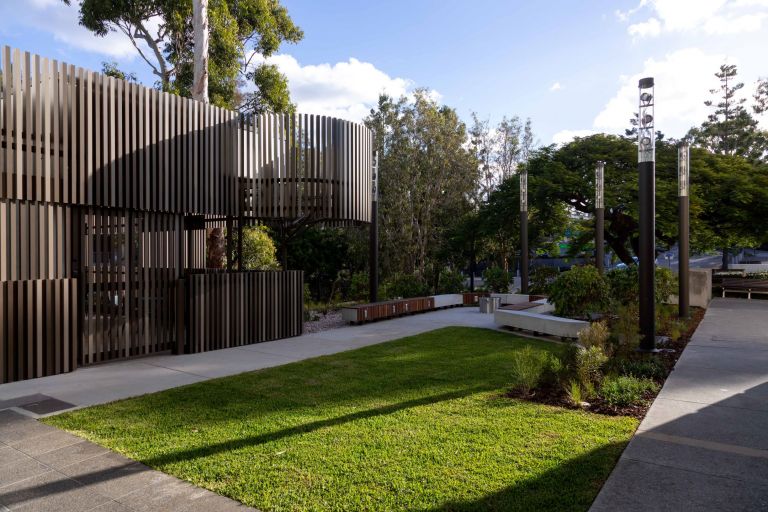 The student facility upgrade at QUT's Oodgeroo Unit focused on the theme of 'Campus to Country'.