Location

151 Macquarie Street, Sydney

Completed

June 2019

Architect

Pike Withers

Area

1,000sqm

Type

Fitout

Delivery Type

Early Contractor Engagement

Duration

9 months

Project Manager

Colliers International Project Leaders
High-end lobby and EOT for an unforgettable first impression
You'd be forgiven for mistaking sweeping harbour views as the highlight of 151 Macquarie Street. That is, until you step inside the newly refurbished lobby and end-of-trip (EOT) facilities.
More akin to residential design than a commercial space, the detailing and build is immaculately considered; featuring premium materials and superior craftsmanship throughout.
Our collaboration with building owners RF CorVal, architectural firm Pike Withers, Colliers International Project Leaders, and lighting consultant Steensen Varming to revitalise the renowned asset has ensured that it retains a key point of difference within an increasingly competitive market.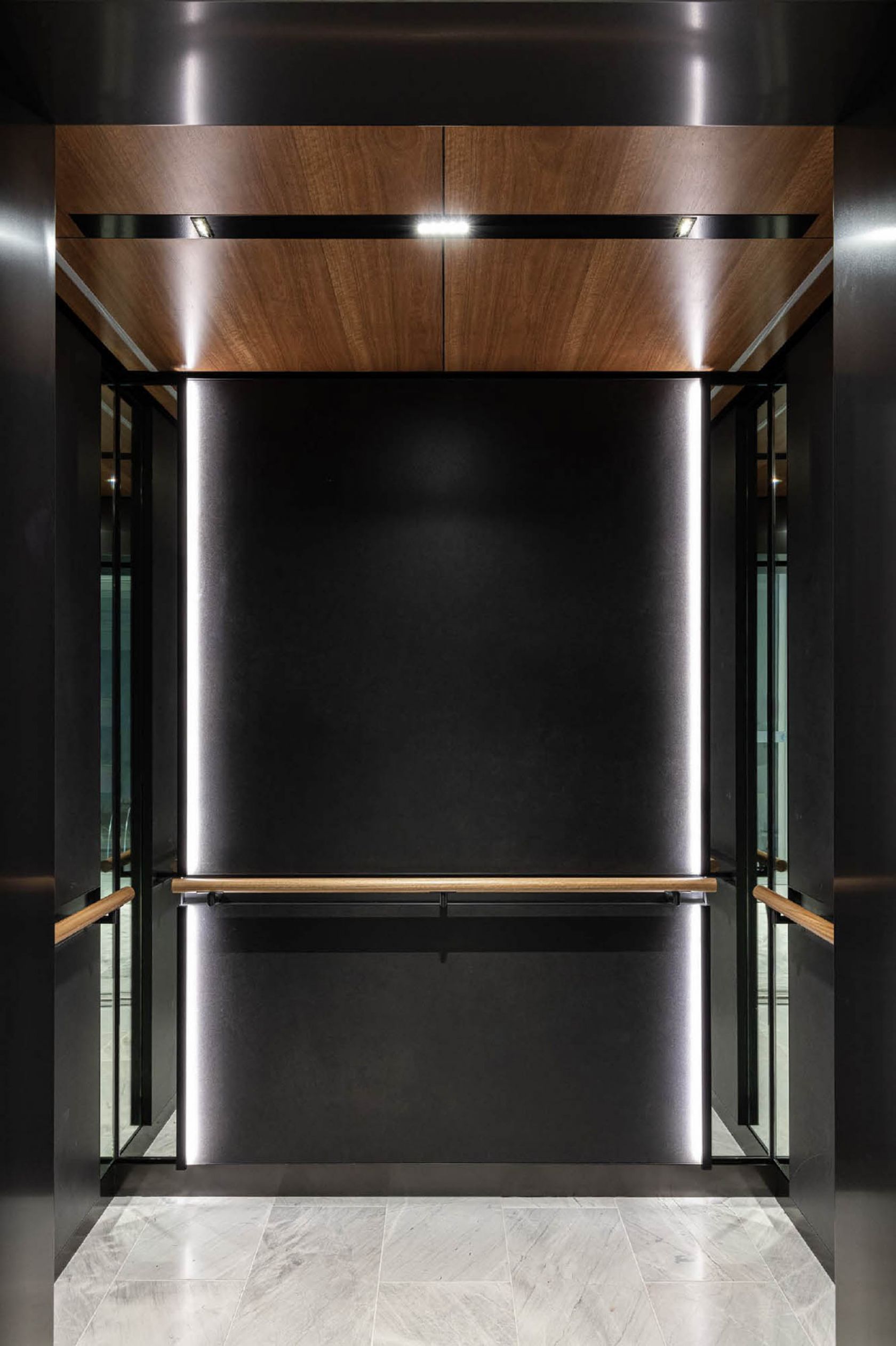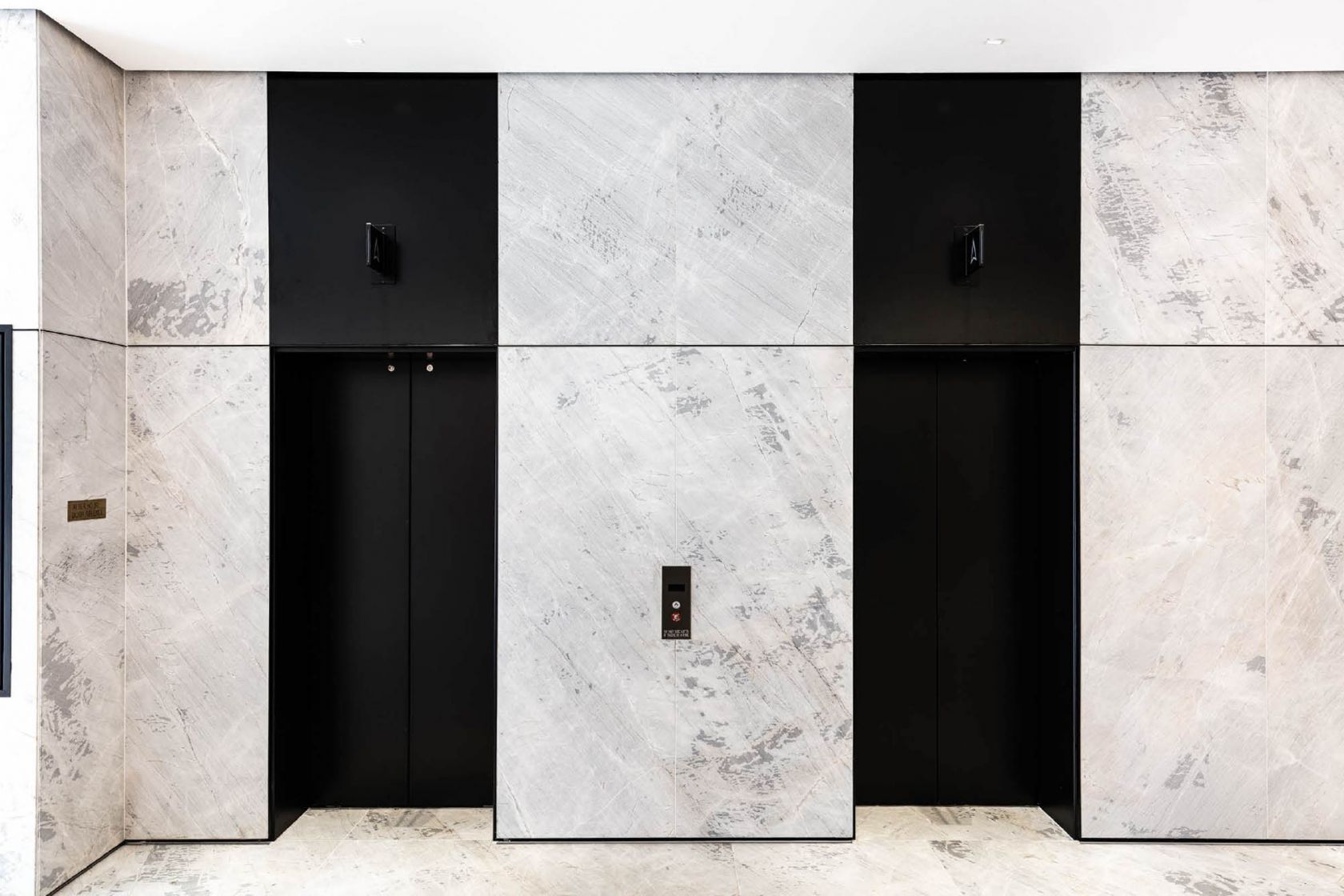 Superior craftsmanship and solutions development
Generous slabs of European marble extend the lobby in its entirety. Installing this defining architectural feature was no easy feat. With each 2x3m piece weighing half a tonne, there was a significant risk of snapping at the weaker points. Our NSW team worked closely with Pike Withers to redesign and reinforce the structure with steel and industrial strength glue, before installing it all by hand to ensure extraordinary care and precision.
In addition to the lobby, our team delivered four lift upgrades, a 13-floor staircase refurbishment, and 12 communal bathrooms with EOT facilities. Built to support tenants' daily lives, amenities include European-made Vola tapware, built-in GHD hair straighteners, and Dyson hand dryers and hairdryers.
The attention to detail is most evident here, where natural timbers are underpinned by brass finishes, aluminium skirting, mirror, and glass. Other finishing touches include bespoke wall art by Gene A'Hern and a lobby sculpture by celebrated artist Peter Cole.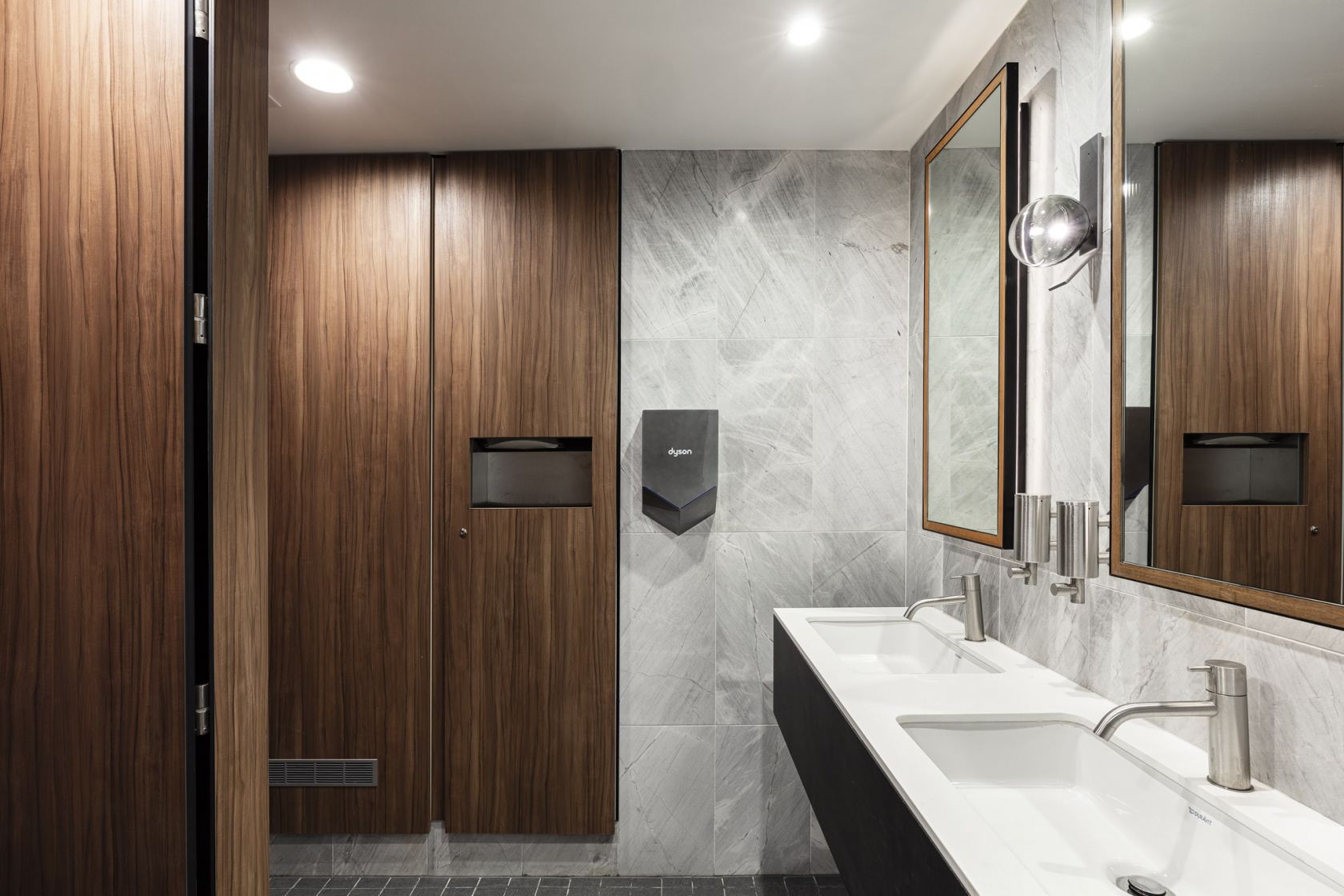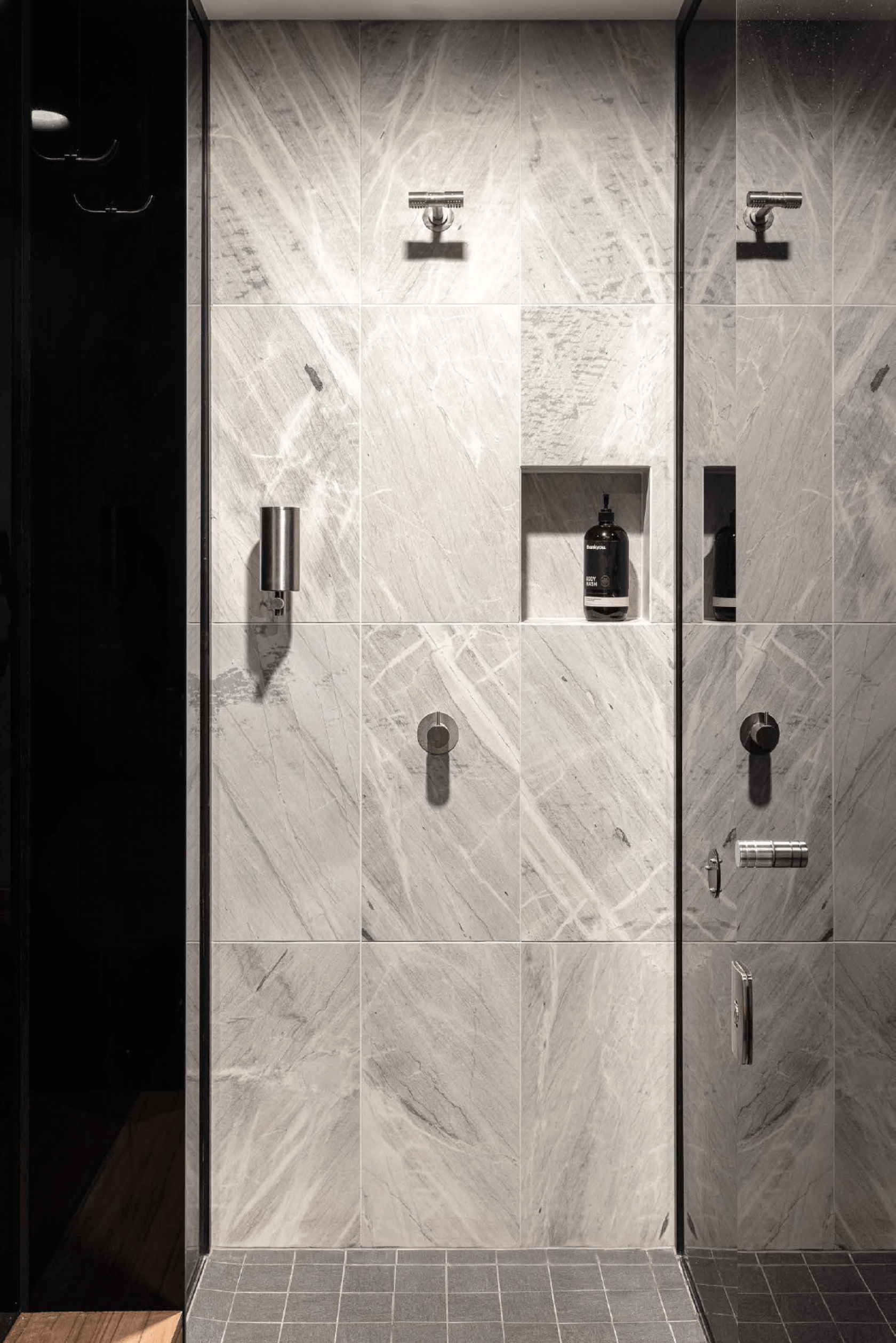 Coordination and communication within an occupied building
Delivering a project within an occupied commercial building adjacent to residential apartments required a strategic and methodical approach with strict coordination between trades. This was particularly important when accessing the only loading dock –housed within a shared public laneway and locale to a bustling café.
With a number of tenants involved in international markets outside of standard business hours, communication was also critical. Our team developed relationships with all building tenants, allowing us to deliver the communal bathrooms to their schedules with minimal disruption.
Along with communication, safety was paramount. This was particularly evident in the removal and reinstallation of the 13-floor stair balustrade. Ensuring the stairway would be clear for tenants by day, grinding and welding took place at night so that no gaps were exposed.
This major upgrade of all common areas within the building has resulted in an asset that continues to deliver superior value for tenants and their businesses.
Related Projects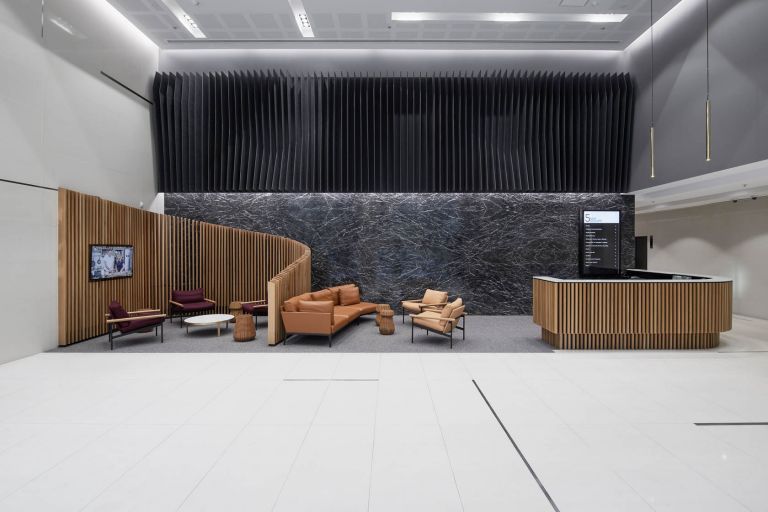 3,000sqm of cutting-edge EOT facilities and a spectacular lobby refurbishment underpinned by contemporary charm.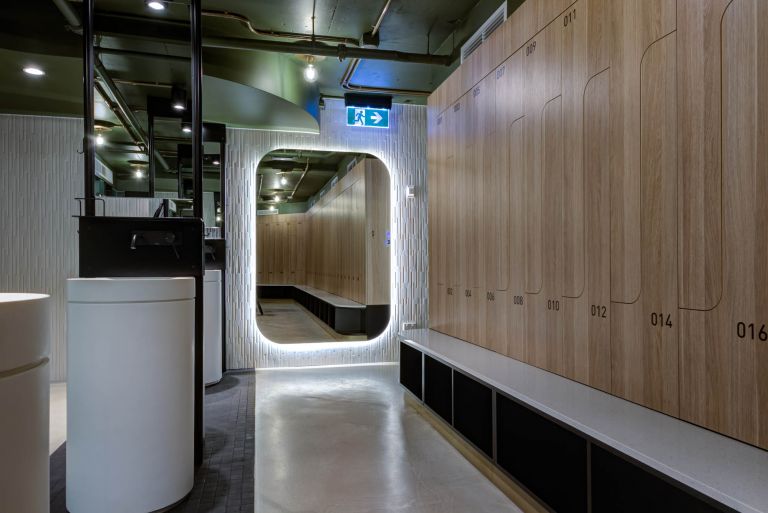 The EOT facility adds another dimension to 545 Queen Street's offerings, complementing the suite of modern workplaces above.