Location

3 and 5 Rider Boulevard, Rhodes

Completed

January 2018

Area

3,000sqm

Type

Refurbishment
Receiving a competitive facelift
Dominated by cranes, Sydney's skyline offers a glimmer of hope to a commercial real estate market that is tightening at an unrelenting pace. Spurred by strengthening economic conditions, demand continues to push vacancy levels to lows not seen since pre-GFC.
Within this highly competitive market, asset revitalisation has become a well-established business case among most companies. We are witnessing new benchmarks being set almost daily where competitive differentiation is key to retaining tenants.
Delivered by our NSW construction team, 3 and 5 Rider Boulevard are now home to a combined 3,000sqm of cutting-edge end-of-trip (EOT) facilities and a spectacular lobby refresh.
A luxurious lobby and end of trip facilities to promote health and wellbeing
Underpinned by contemporary charm and sophistication, these spaces are unified through beautifully exposed echo panelling, bold timber blades, and carefully curated furniture. The attention to detail is evident throughout; most prominently through the bespoke high-end joinery, marble tiles, and brass finishes.
The abundance of amenities has seen end-of-trip facilities transformed into places of relaxation, restoration, and extravagance. They're beautifully crafted 'pit-stops' in the fast-pace of modern life.
Effective planning, close communication between stakeholders, and strict management systems allowed the NSW construction team to carry out works without disruption to the fully operational live environment.
Related Projects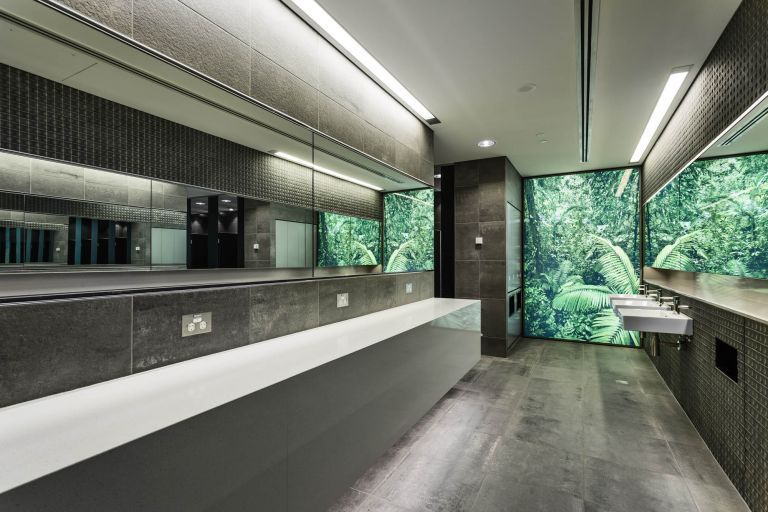 DEXUS Property Group's EOT facilities now offer cyclists boutique-style premium amenities designed by Gray Puksand.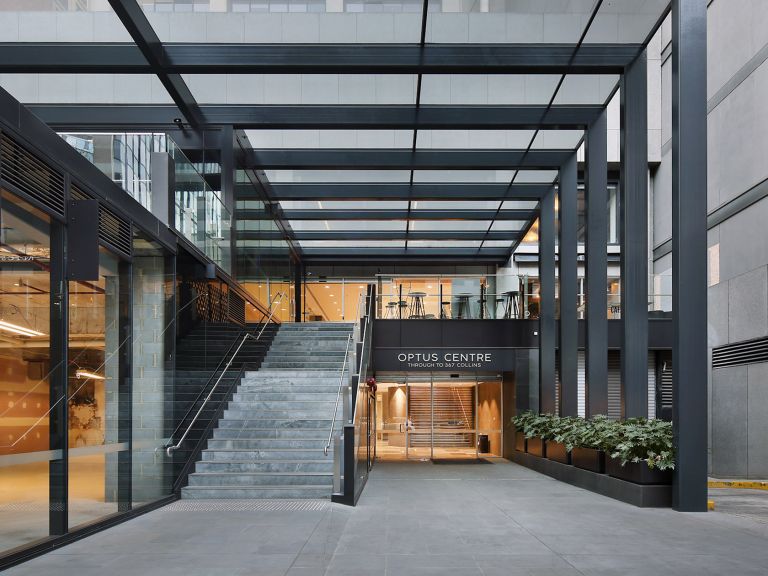 Base building works and construction of the foyer has resulted in an impressive entry space with two new street frontages.