Location

321 Kent Street, Sydney

Completed

August 2015

Architect

Gray Puksand

Area

500sqm

Type

Refurbishment

Duration

12 weeks

Project Manager

Knight Frank
Commercial tenancies encourage sustainable commuting
The rise of sustainable commuting has resulted in end-of-trip (EOT) facility upgrades across the country.
DEXUS Property Group has upgraded 321 Kent Street's EOT facilities, offering those who cycle into work premium amenities.
Designed by Gray Puksand, the site includes two dedicated bike stores, accessible amenities, and a custom suite of graphics and way-fidning signage.
The boutique-style design is being rolled out nationally across the DEXUS portfolio.
Building the 'concrete jungle'
"We created a quirky, contemporary space that plays on the notion of the concrete jungle. The design features an illuminated jungle graphic that pops in contrast to the de-saturated palette and subtle texturing on the surfaces. Clean lines and simplicity of form allows functional flow through the space," says Gray Puksand Partner, Craig Saltmarsh.
Situated on the car park level within close proximity to lifts and fire stairs, Schiavello Construction NSW also built an acoustic rated enclosure to minimise noise, while utilising the buildings stair pressurisation and extraction fans to reduce paint odours from travelling.
"We also elevated the floor as the existing slab was uneven. Using a timber frame structure gave it strength with no visual structural elements," says Anna Long, NSW Construction Client Relationship Manager.
Related Projects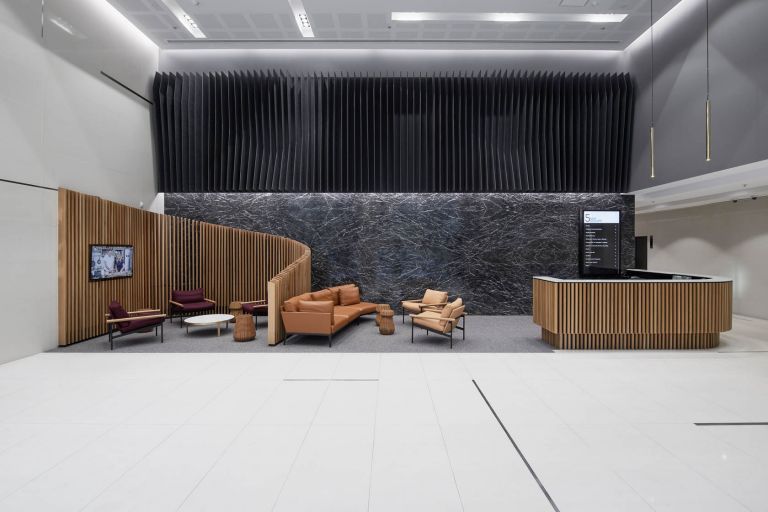 3,000sqm of cutting-edge EOT facilities and a spectacular lobby refurbishment underpinned by contemporary charm.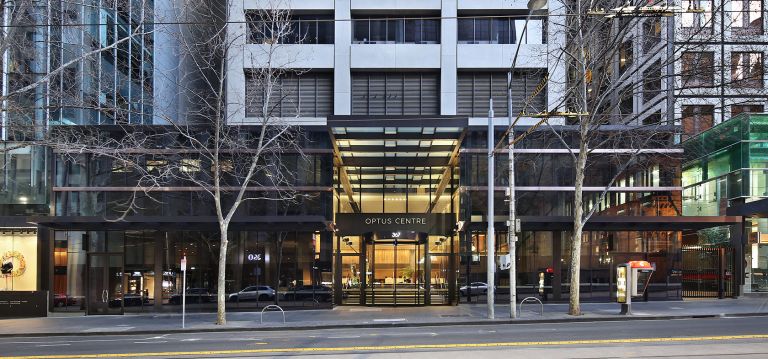 Base building works and construction of the foyer has resulted in an impressive entry space with two new street frontages.