Location

Level 25/ 385 Bourke Street, Melbourne

Completed

March 2017

Architect

Architectus

Area

1,100sqm

Type

Fitout

Duration

14 weeks

Project Manager

Architectus

Value

$3M - $5M
Office relocation due to ongoing growth
Leading Australian design firm, Architectus, relocated their Melbourne headquarters due to their ongoing growth.
After successfully completing their Sydney studio, Schiavello Construction was again chosen to create their quintessential Melbourne digs, located in the heart of the city at 385 Bourke Street.
More residential warehouse than a commercial office, the existing space was stripped back to basics and the floor plan expanded to include the adjacent tenancy.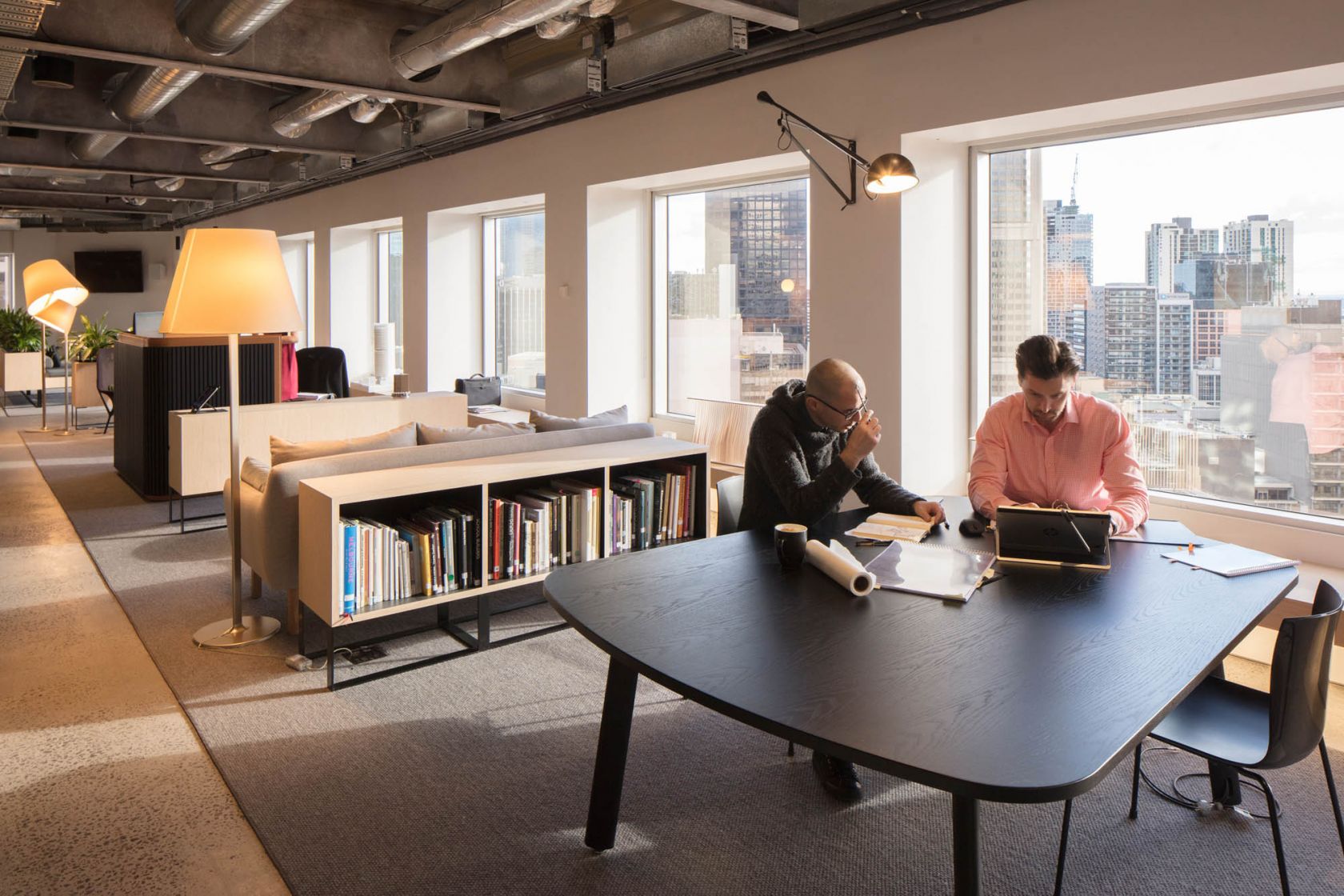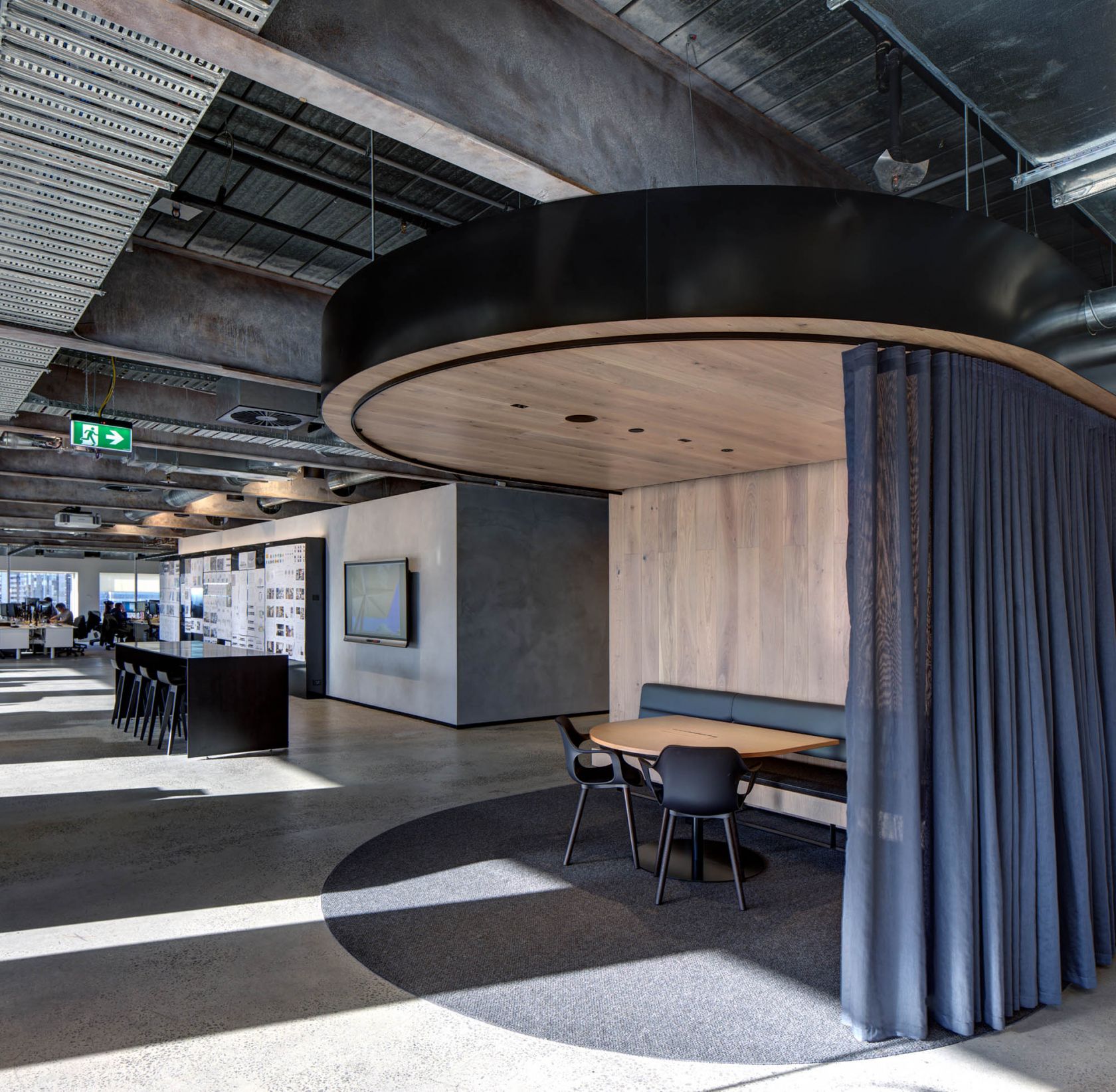 Distinctively Melbourne
It was then divided into a series of smaller spaces, which embrace domestic ambience through light, furniture and form. Timber-clad walls and ceilings, warm textural carpets and soft translucent curtains feature throughout, demonstrating a contrast between plush materiality and pared-back industrial finishes.
Construction of the project demanded meticulous attention to detail and precision finishes – with every feature carefully considered. Schiavello Construction worked with Architectus throughout the project to continuously prototype and problem solve the design and build, to ensure maximum value at minimum cost. This included the reconfiguration and redesign of services in partnership with Arup to ensure they complemented the clients' architectural intent.
Bespoke joinery
It also involved a number of workshops with our subsidiary Prima Architectural to prototype and value manage the joinery. This allowed Schiavello to fast-track the manufacture and install of the entire joinery package within a narrow six week time frame for the client. With zero margins for error, each piece was installed by hand to perfectly align with the floors, ceilings, walls and meeting rooms to ensure long linear spaces for the eye line.
A marriage of design and craftsmanship
Flexibility was another key driver behind the design and delivery of the project. All of the settings within the building were designed to accommodate various scales and forms of collaboration. This manifests in the placement of secluded booths around the floorplan and culminates in a large, informal design review space in the heart of the office.
Within the hub, a combination of planting with bespoke joinery and café-style furniture gives staff and clients a place to rest, work and collaborate. Schiavello's workplace systems were installed to complement the agile working environment – providing sit-stand customisation for staff.
The result – a premium, yet understated space that demonstrates a perfect marriage of design and expert craftsmanship.
Related Projects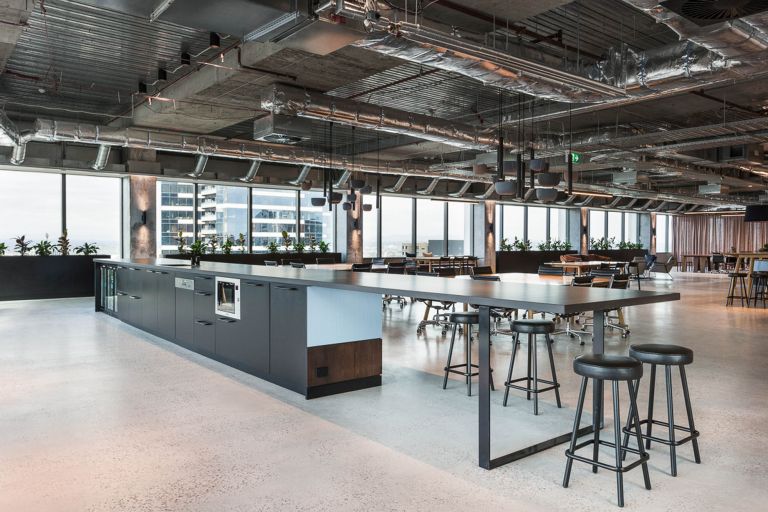 A base building and fitout project that began with a full demolition then saw the construction of a lobby and pilot floor.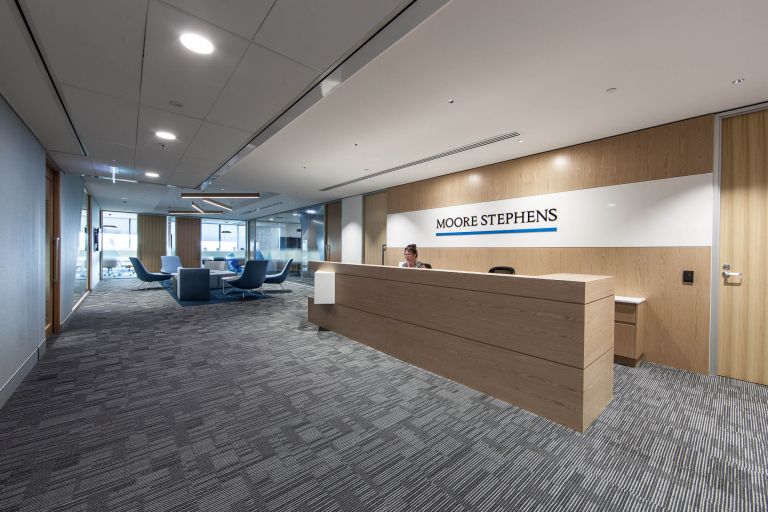 Moore Stephen's office featured client facing meeting spaces, timber framed glazed feature panels, acoustic and feature ceilings as well as bespoke joinery.