Location

Level 8, 80 Pacific Highway, North Sydney

Completed

August 2018

Architect

GroupGSA

Area

3,000sqm

Type

Fitout

Delivery Type

Early Contractor Engagement

Duration

12 weeks

Project Manager

APP
Early contractor engagement
As a business focused on enhancing human experiences, infrastructure giant Broadspectrum sought a dynamic, collaborative, and high-performance workplace.
Step inside and you'll quickly realise that delivery partner Schiavello and architect GroupGSA have achieved just that, as led by APP.
Integrating construction knowledge and technical expertise
The reinvention of Broadspectrum's office brings a marriage of premium materials, flexible working, and technology.
Championing our Early Contractor Engagement (ECE) approach, our partnership throughout the design documentation phase allowed for the integration of construction knowledge and technical expertise.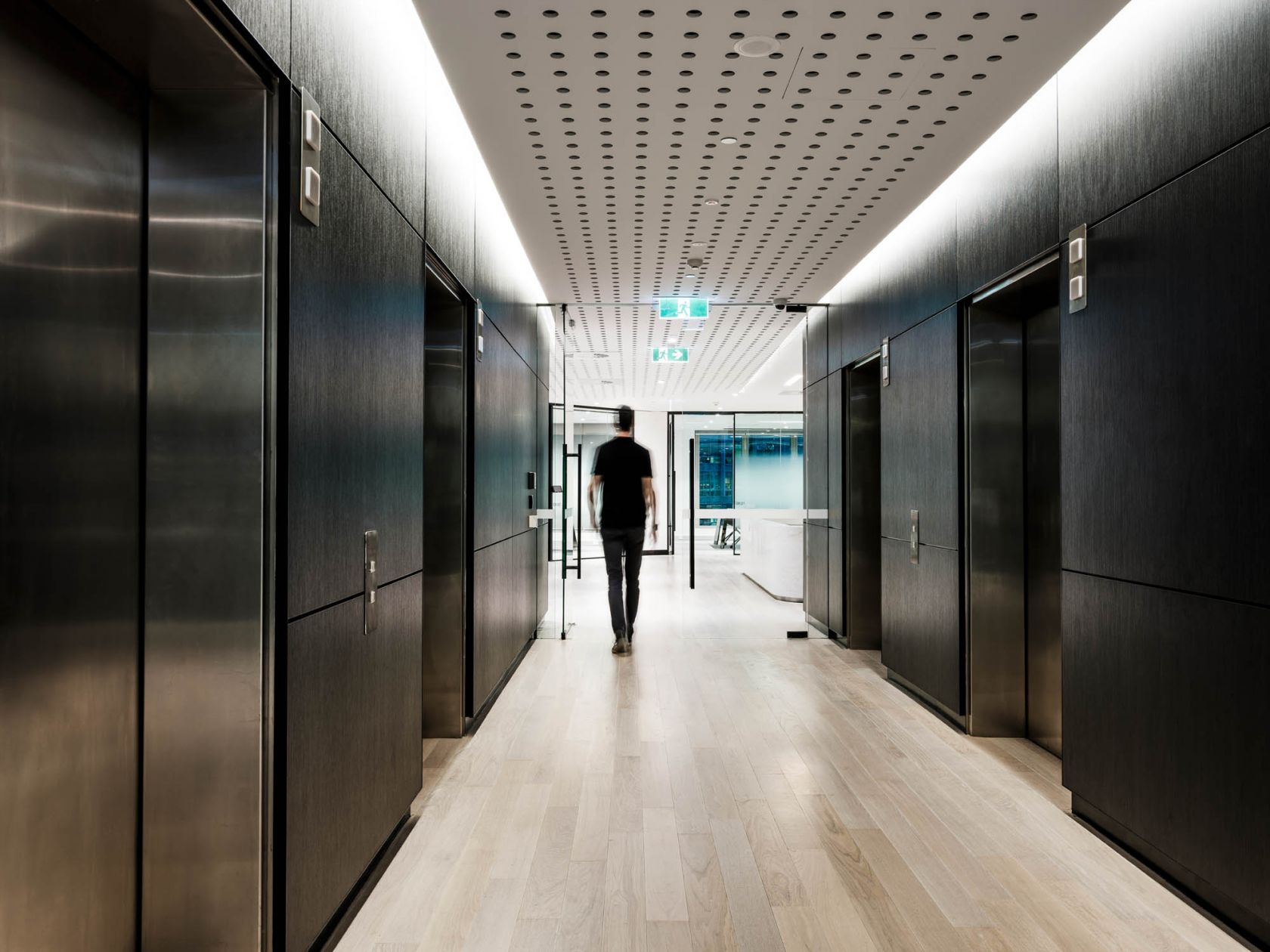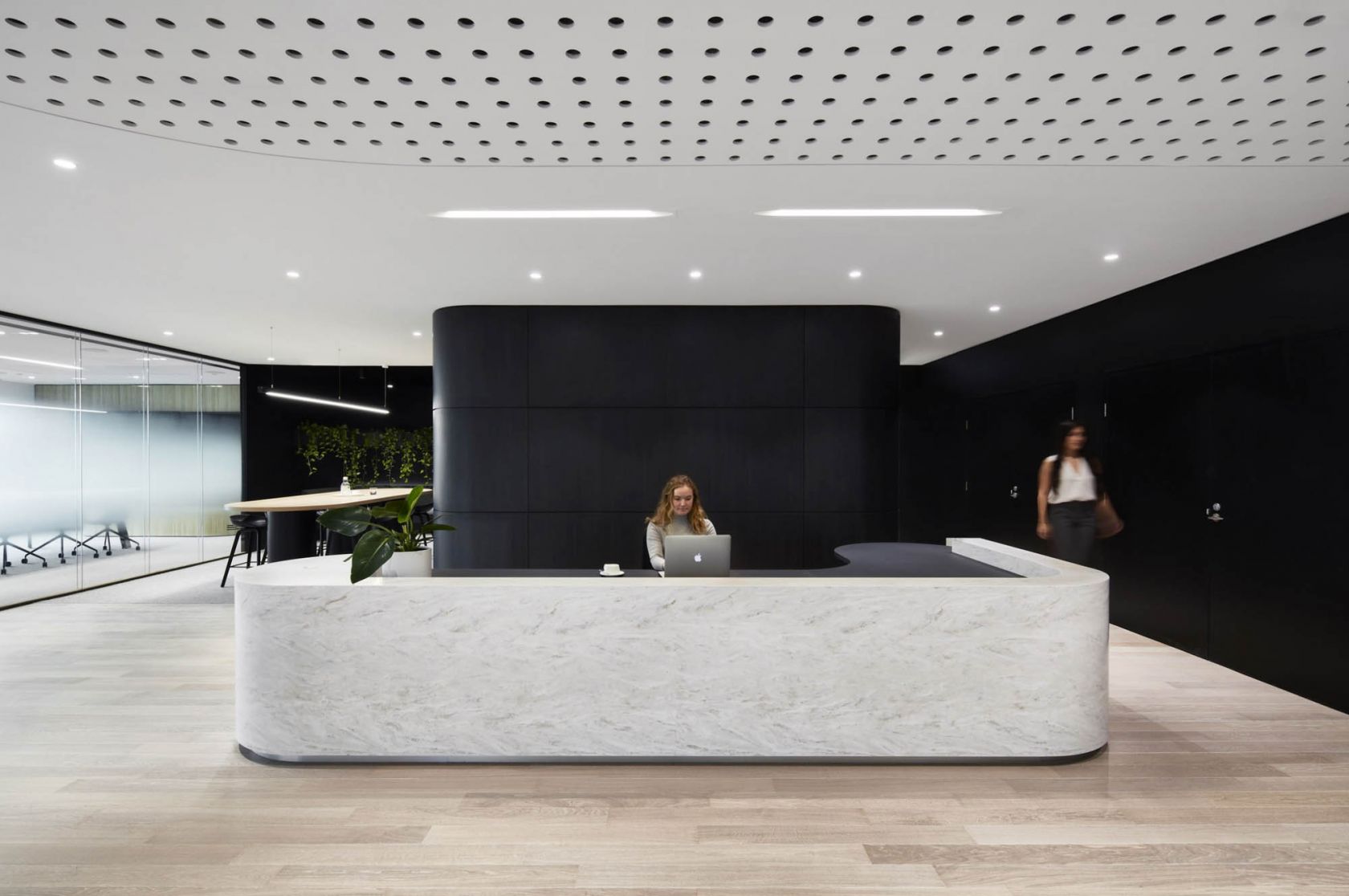 Early engagement to eliminate risks
In collaboration with APP, our ECE approach ensured time efficiencies where planning, design, and pricing phases could occur concurrently. This, in addition to extensive on-site investigations, allowed the team to identify potential problems early during design completion and to develop solutions; thus eliminating risks.
This was seen in the latent site conditions and flooring. For Broadspectrum, timber flooring and high-end finishes were important to maintaining their brand image – though where the original concrete slab had undulated by up to 20mm, traditional timber flooring material would not work.
Following an extensive site survey and re-specification of finishes, our team sourced a range of alternate materials. The result was an aesthetically similar material to the original, with the added advantage of high durability to ensure the longevity of the tenancy.
Value engineering for high-durability materials
Premium materials and a rich palette come together to create a space of raw and elegant sophistication. Embodying the Broadspectrum brand within the built space was critical, as was maintaining cost certainty in project delivery – achieved through a guaranteed maximum price.
Our value engineering collaboration with GroupGSA ensured that budget and design intent were symbiotically resolved. This can be seen most prominently in the generous Marblo cast counter leading through reception. Marblo is a cost efficient material with higher durability than the marble originally selected thus offering greater longevity while maintaining the intended aesthetic.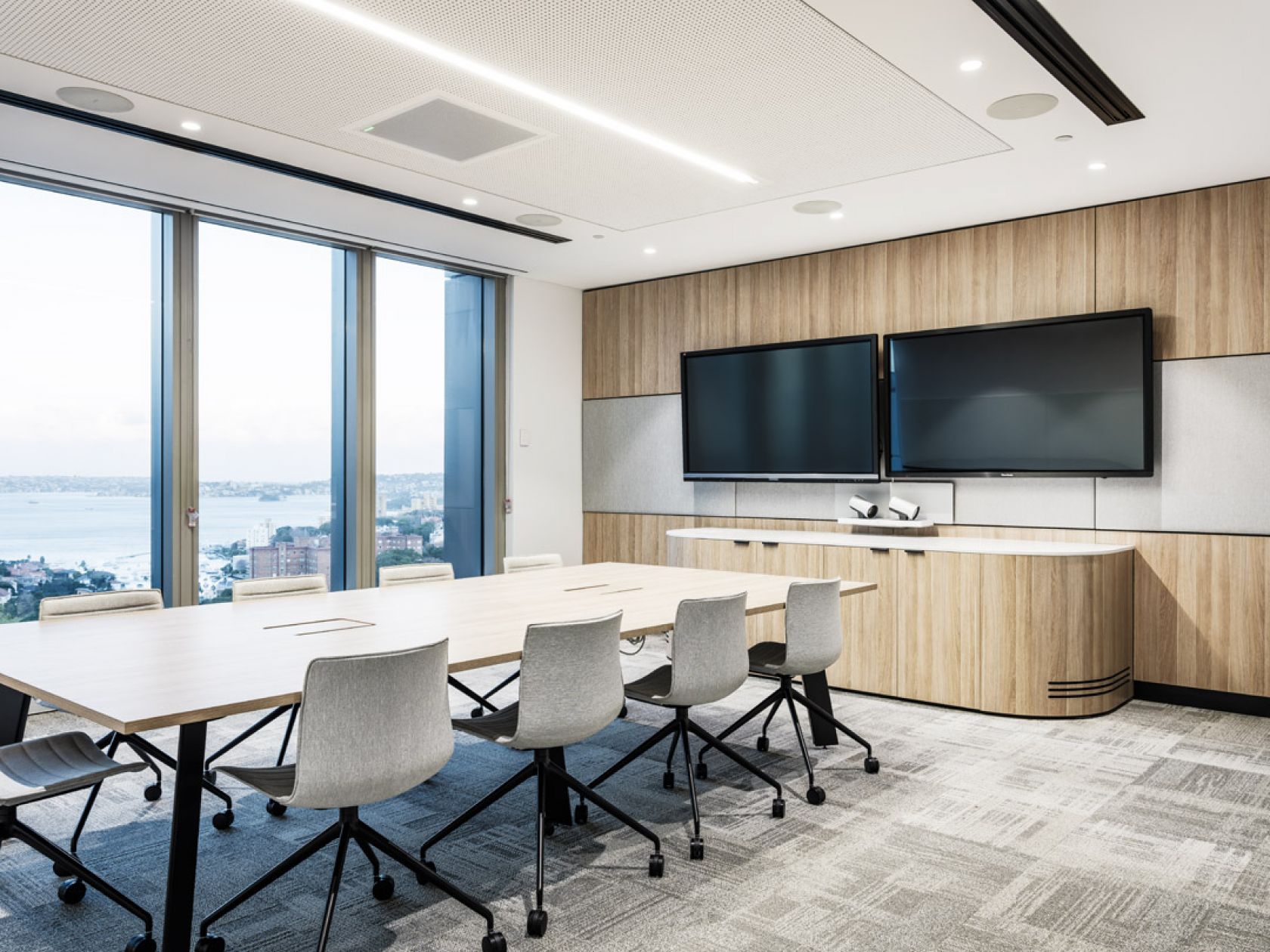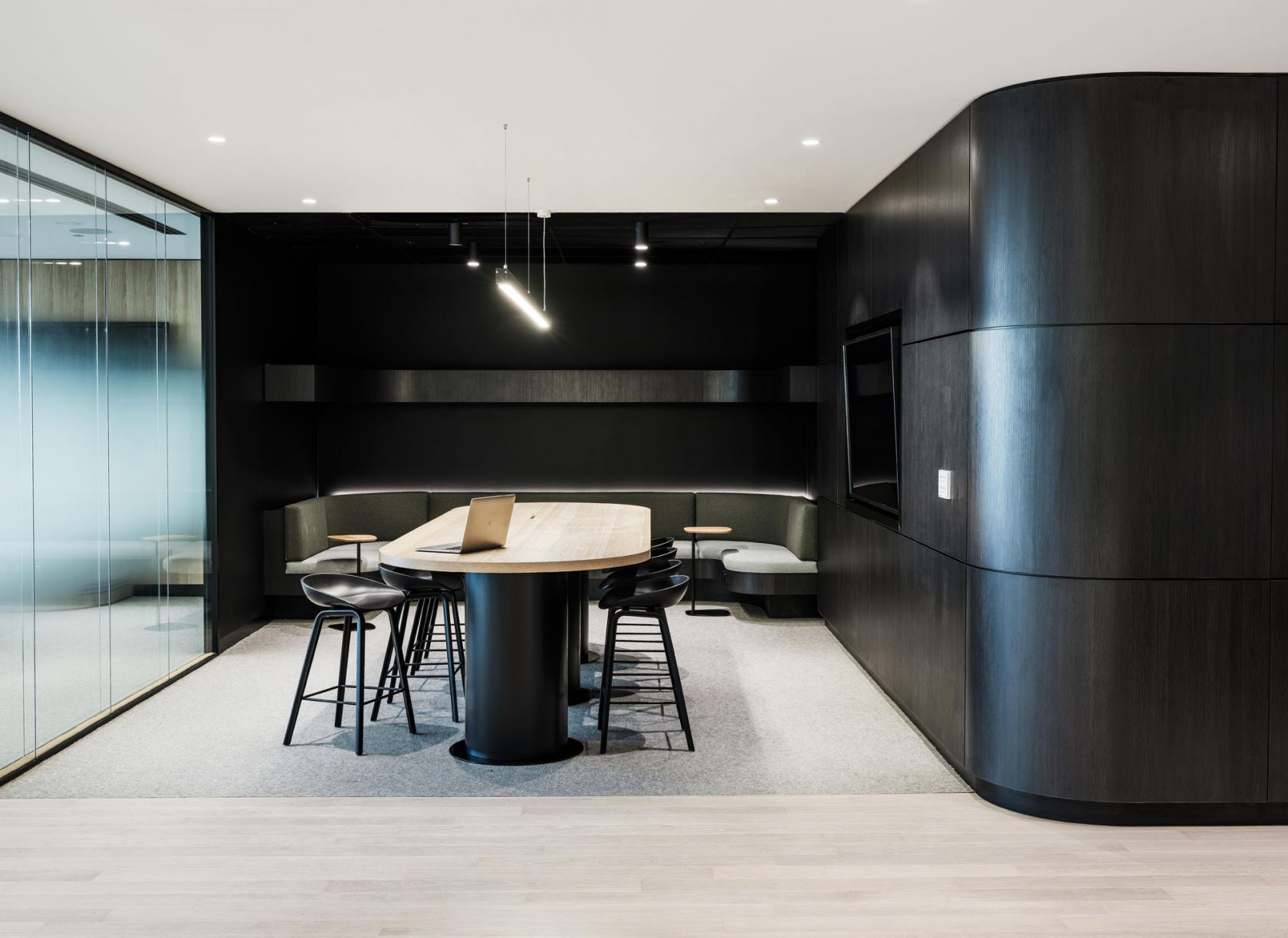 A short construction period despite challenges
With an honest palette of concrete and timber flooring, our team anticipated the space would result in high reverberation. In collaboration with GroupGSA, we investigated several possible solutions, with the final treatment being a glue under the timber. When applied, this ensured acoustic dampening while only minimally increasing the overall floor height.
Through a marriage of technical detail and uncompromising design quality, the integrated process allowed the team to determine such methodologies and deliver the project in a shorter construction period.
A high-quality fitout with a defect-free handover
In addition to problem solving, APP's detailed brief of Broadspectrum allowed our team to undertake a complete documentation review and prototype, then prioritise critical procurement items.
By assuming greater control over procurement, the team was able to select the right materials without compromise. It also afforded us the opportunity to undertake on and off-site quality inspections, ensuring a high quality fitout and a defect-free handover.
Broadspectrum's Chief Development Officer, Ian Maxted, who headed the project says; "Schiavello delivered a quality fitout in a tight timeframe, whilst making the journey for Broadspectrum a pleasure. As our national corporate head office, it was important that we got the right outcome. The collaborative team exceeded our expectations."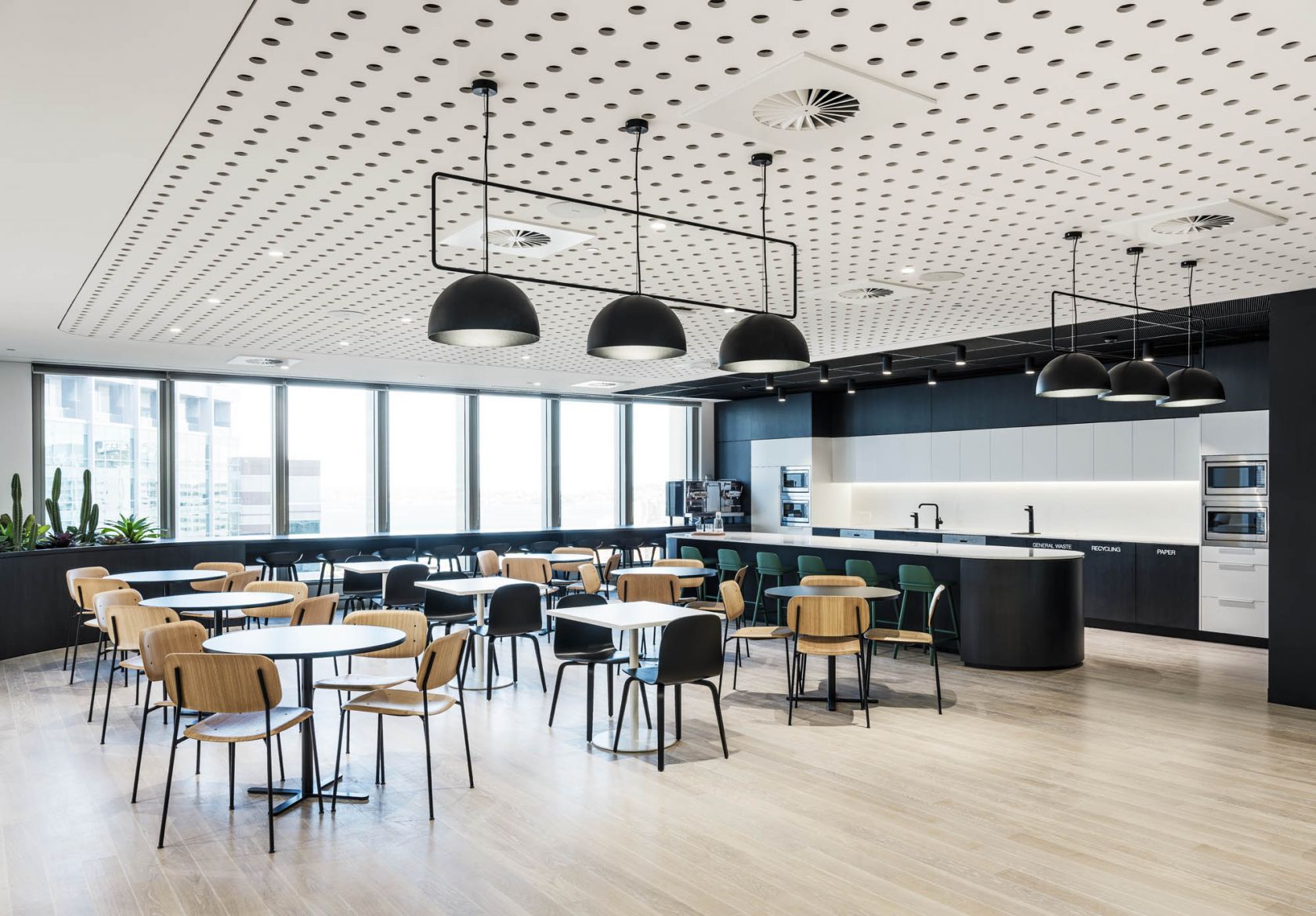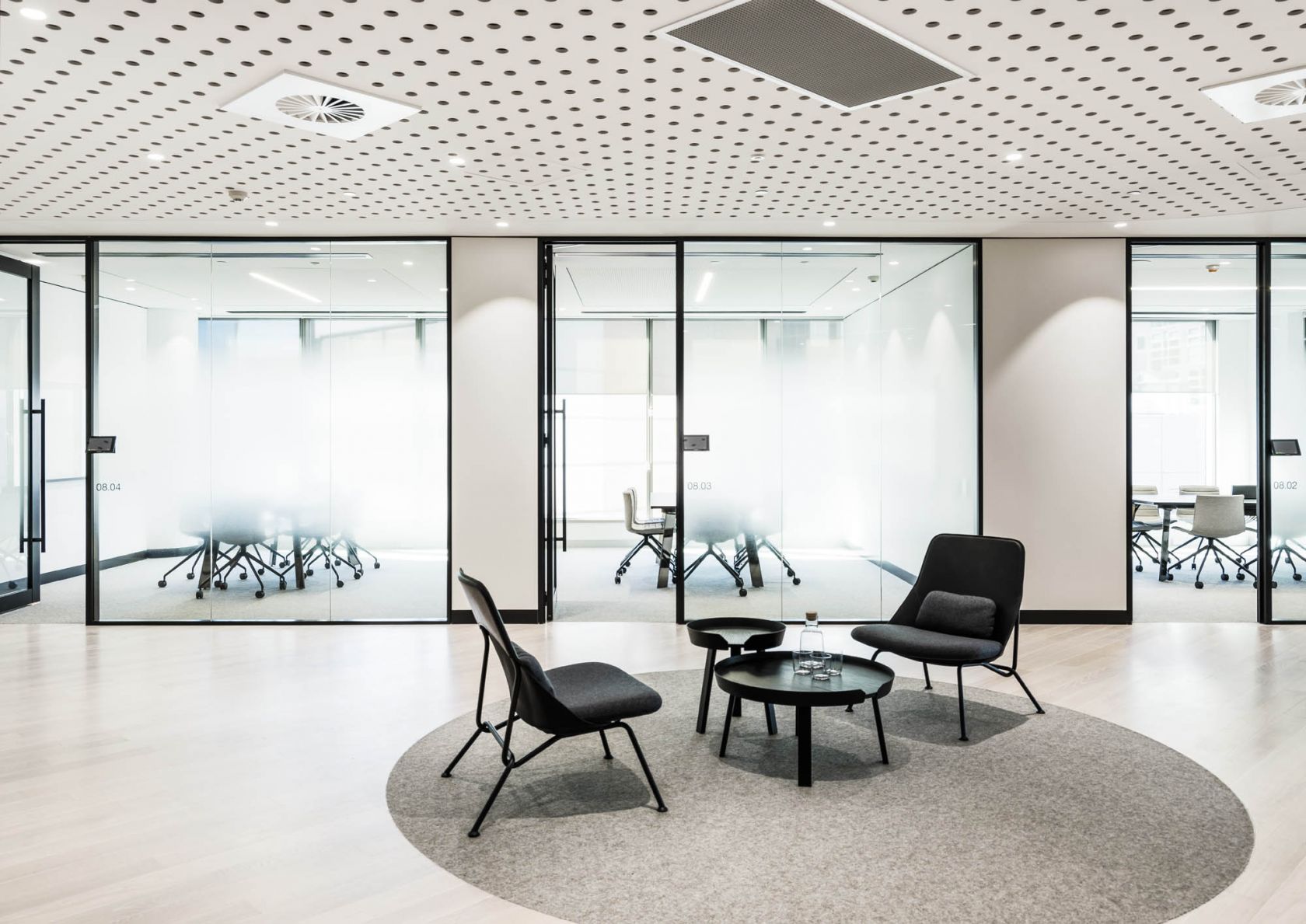 Delivering the ultimate built space
The final space occupies 3,000sqm across three floors, featuring perforated ceilings, intricately crafted joinery, quality finishes, and state-of-the-art technology integrated throughout. A contemporary palette marries with functionality to provide the ultimate space to meet, work, and innovate.
Under our ECE approach, Broadspectrum's office was delivered under a streamlined, trusted partnership. Leveraging the team's multi-disciplinary expertise early in the project delivery cycle ensured cost certainty, time efficiency, and end-to-end quality for a highly successful result.
Related Projects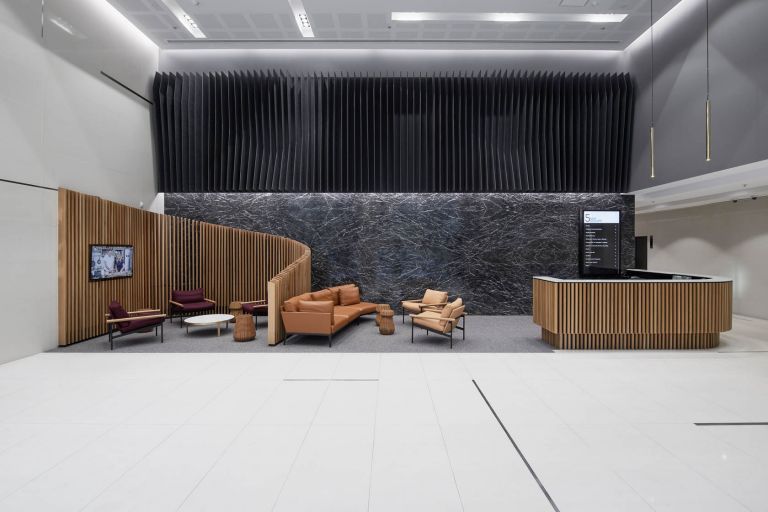 3,000sqm of cutting-edge EOT facilities and a spectacular lobby refurbishment underpinned by contemporary charm.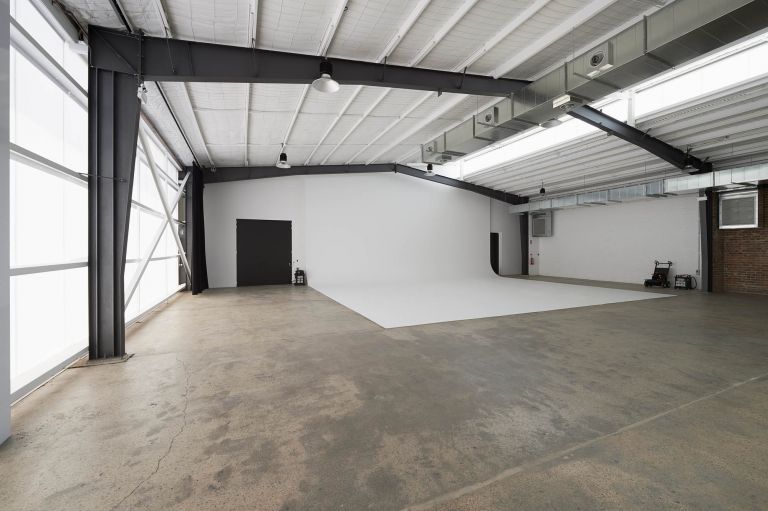 Engaged under a Design & Construct, our NSW team collaborated with the client to develop the architectural, service and structural designs.