Location

447 Collins Street, Melbourne

Completed

March 2020

Architect

Graham Nicholas

Area

6,831sqm

Type

Fitout

Delivery Type

Fixed Lump Sum

Duration

5 months

Project Manager

Graham Nicholas
A premium tenancy with refined sophistication
National law firm HWL Ebsworth recently relocated its operations to one of Melbourne's newest landmarks, Collins Arch.
Exuding a refined sophistication, the premium tenancy is located on levels eight, nine, and 10 and provides the law firm with 6,831sqm of contemporary, collaborative workspaces.
Working closely with the interior designer and project manager at Graham Nicholas, NDY engineers, and contractors, our construction team successfully delivered a high-quality fitout while integrating the fitout with base building works.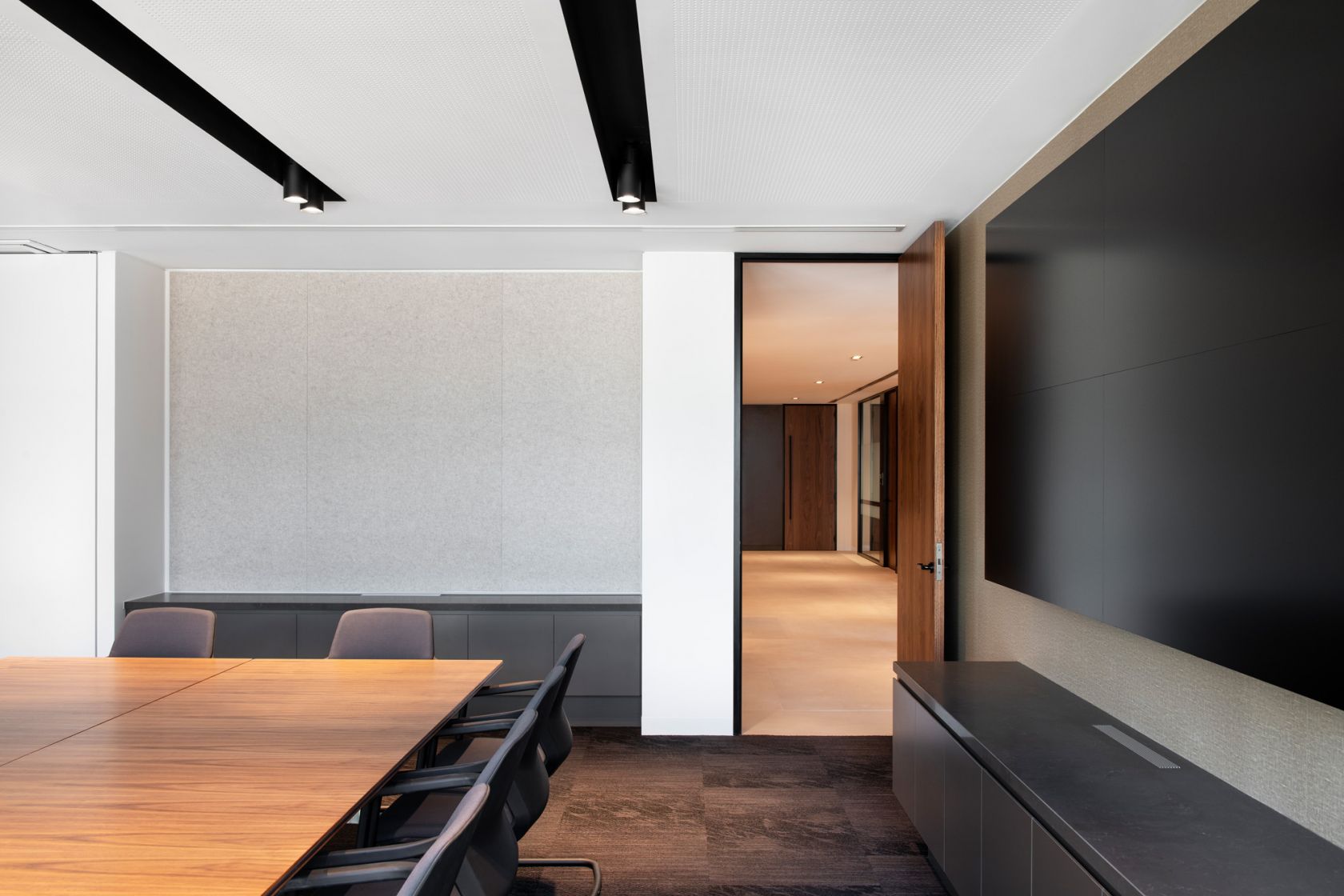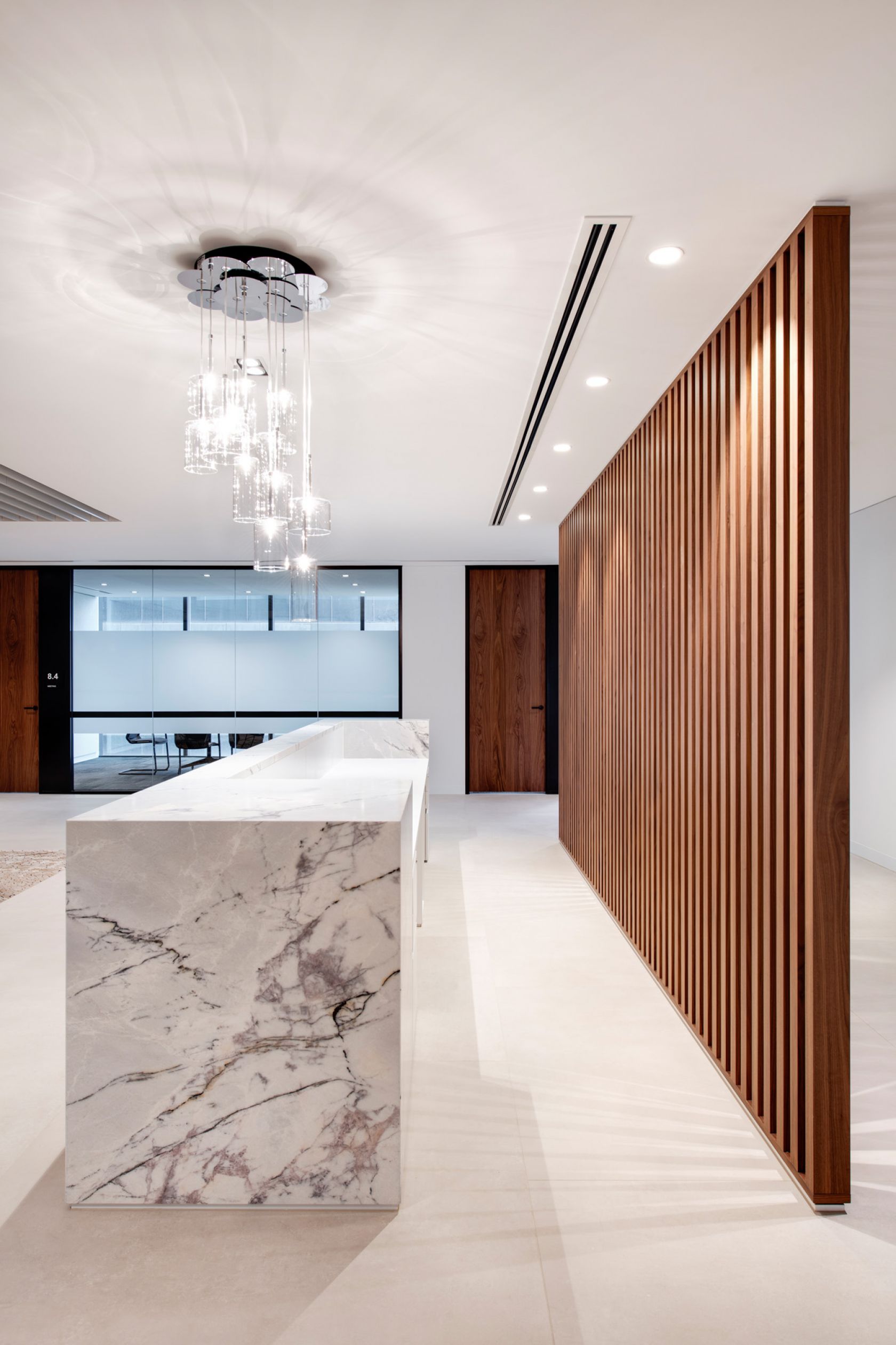 Coordinating multiple fitout works within one building
As a building under construction, our team anticipated the need to integrate the fitout works at HWL Ebsworth with the base building works undertaken by Multiplex. Throughout this time, our team leveraged our long-standing relationship with Multiplex to ensure a seamless delivery for the client.
The five-month fitout not only occurred concurrently with Multiplex's base building works but alongside multiple fitouts in the building.
"Within the integrated works, a number of fitouts were occurring at the same time, and it placed added pressure on deliveries and the coordination of our works," explains Project Manager Anthony Kandi.
"However, during the construction process, our relationship with Multiplex allowed us to undertake works and coordinate deliveries efficiently while coping with these pressures," he adds.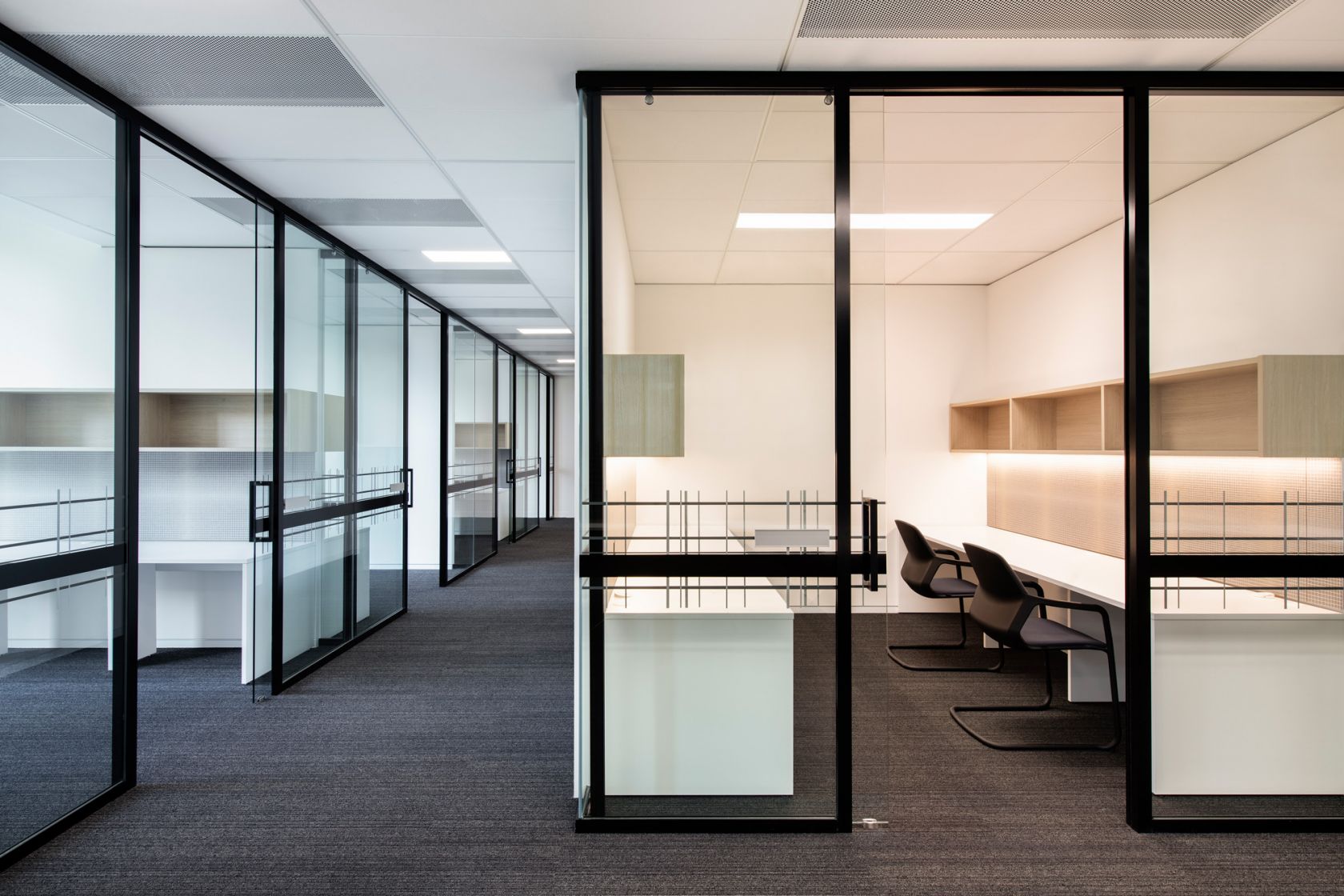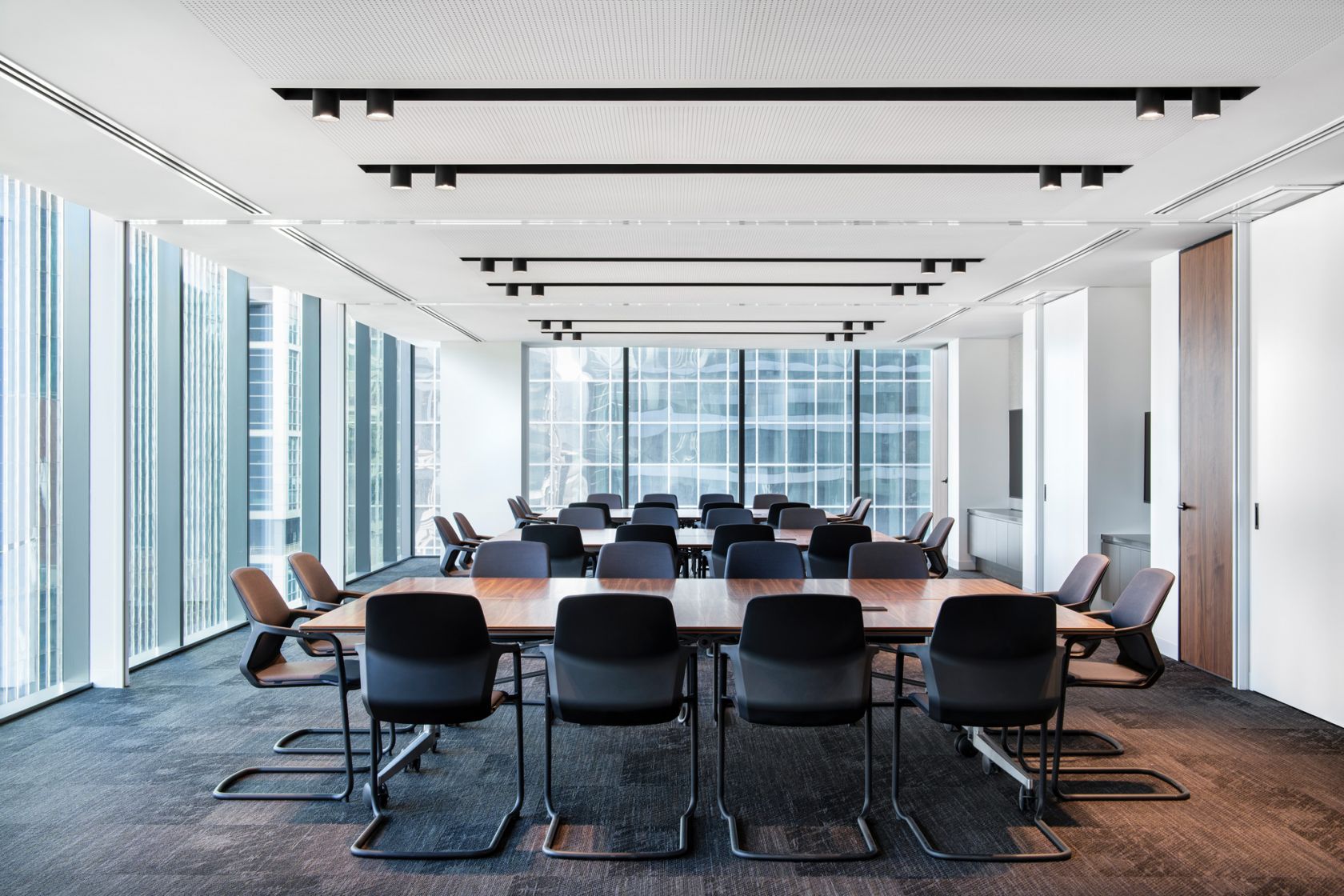 Dynamic workspaces and amenities create a contemporary environment
The HWL Ebsworth Melbourne office is distinct and refined upon entering, taking design cues from its national portfolio of offices.
Featuring a neutral colour palette with bold accents, the three-level tenancy creates a sense of warmth. Visitors and staff are greeted by a book-matched marble reception and are offered a glimpse into the rest of the tenancy with meeting rooms visible to the perimeter of the space.
Over 580 staff are catered for in the workplace with multiple meeting rooms, collaborative workspaces, and breakout areas available across the three levels. On level nine sits an outdoor terrace area. Fitted with BBQ's and outdoor heaters, the communal area provides the perfect backdrop to after-work social events.
Coupled with these amenities and dynamic workspaces, HWL Ebsworth's premium Collins Arch tenancy provides its staff, clients, and partners with a contemporary and sophisticated experience from the minute they step foot into the office.
Related Projects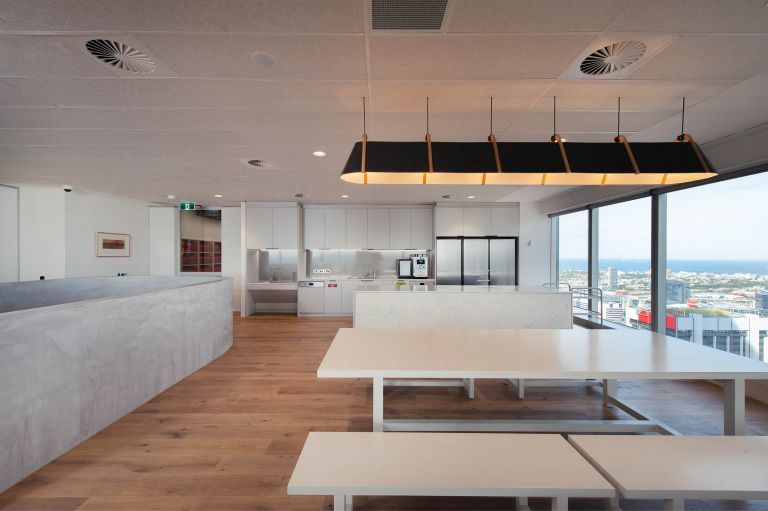 Spanning three levels, this workplace features a dedicated library, multiple office areas, and a central concrete staircase.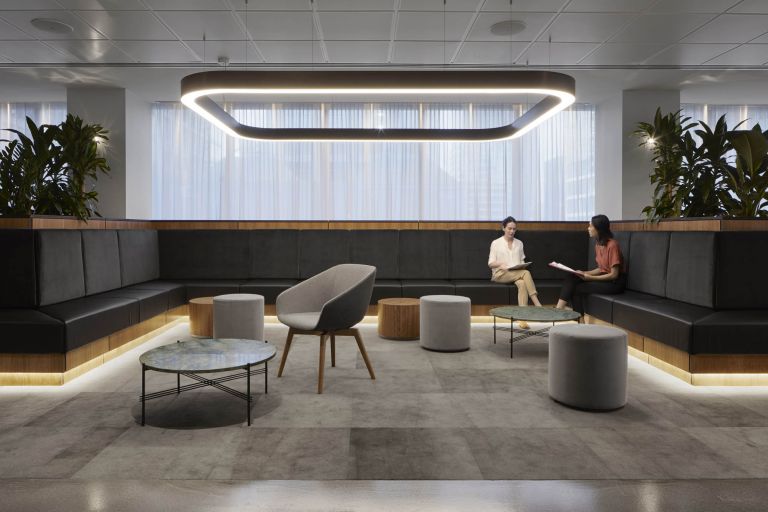 The unique design merges education and workplace facilities into a professional, sophisticated, and inclusive fitout.