Location

1284 South Road, Clovelly Park, Adelaide

Completed

May 2018

Architect

Tridente Architects

Area

500sqm

Type

Construction

Duration

8 months

Project Manager

MOTO Projects

Value

$1M - $3M
An innovation hub bringing together great minds
The former Mitsubishi automotive assembly facility now provides a floor plate for research and education institutes, and businesses to come together in the spirit of innovation and collaboration.
The overarching Main Assembly Building (MAB) structure provides the perfect 'umbrella' for multiple businesses to operate from one central precinct – creating a hub and a community atmosphere.
Building tenancy 13
Within a short eight-month timeframe, our SA construction team delivered a fully constructed tenancy within MAB Tonsley. Designed by Tridente Architects, the contemporary building is instantly recognisable by its clean, angular lines, distinctive architectural slant and glazed front façade.
The new tenancy 13 is constructed of structural steel and built into the existing slab of the MAB; building through the concrete footing eliminated the need for above slab baseplates and provided a clean finish. The structure was then fully glazed to the front face.
The front entry door features a proximity card reader for heightened security and is surrounded by a custom steel entry portal. The entry portal was pre-fabricated at a workshop to achieve an outstanding finish. The pre-fabrication also ensured the team met the construction programme timelines.
Constructing a multi-storey building under an existing structure
Tenancy 13 was the first multi-storey building to be constructed beneath the MAB shelter. The build faced stringent vertical constraints, needing to meet the six-meter clearance to the underside of the existing truss line.
The construction of a roof beneath a roof was only possible with the precise coordination of services. Our SA team built right up to the underside of the existing MAB roof – working in extremely tight ceiling spaces – to erect the 5.2-meter tenancy structure.
The angled ceiling is as key a visual feature in the interior as it is in the exterior. The structure also integrates several skylights; inviting natural light while providing 'peeks' to the structural frames and trusses above – adding usually unseen construction into the overall aesthetics.
Value management allows the client to maximise their budget
As part of our post-tender process, our team worked with Renewal SA and Tridente Architects to provide cost-saving options and alternative materiality. Our team also put forth similarly considered options when meeting with subcontractors once the project was awarded, reporting all proposed value management options to the wider project team.
We have since delivered MAB tenancy 4.
Related Projects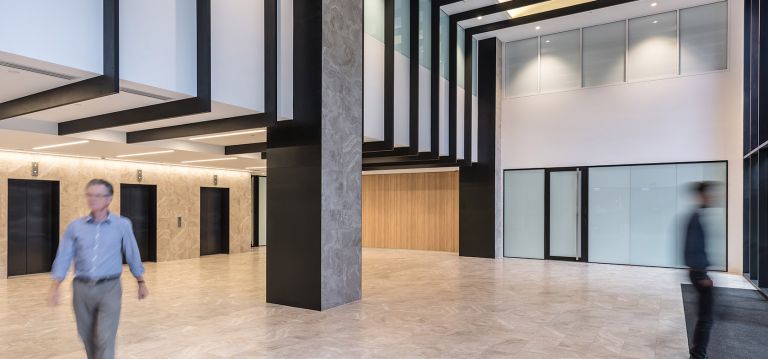 900 employees across seven locations have been united at the new DEWNR headquarters at 81 Waymouth St, Adelaide.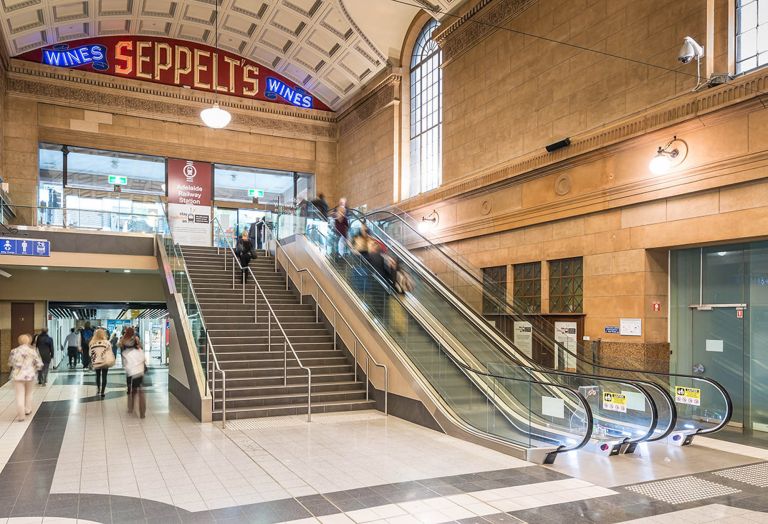 The upgrade, designed by DASH Architects, creates a new gateway to a revitalised precinct that crowds of locals and visitors continue to enjoy.