Location

Levels 2-4, 165 Walker Street, North Sydney

Completed

December 2014

Architect

IDC Design

Area

2,350sqm

Type

Fitout

Duration

3 months

Project Manager

IDC Design
A thoroughly considered environment
Sony Australia relocated to a 2,350sqm office space in North Sydney. With warehousing and workshop facilities now at a separate offsite location, the move came after more than 20 years in the business hub environment of Macquarie Park.
Occupying three levels at 165 Walker Street meant creating a workspace that inspired an infinite passion for innovative technology and ground-breaking entertainment. Key to achieving this was a space modelled on flexibility and collaboration.
"Each of the levels has a suite of meeting environments to support daily tasks, while the reception level offers a large multi-purpose room facilitating both external and internal presentations of new product as well as training", says designer John Dunn of IDC Design.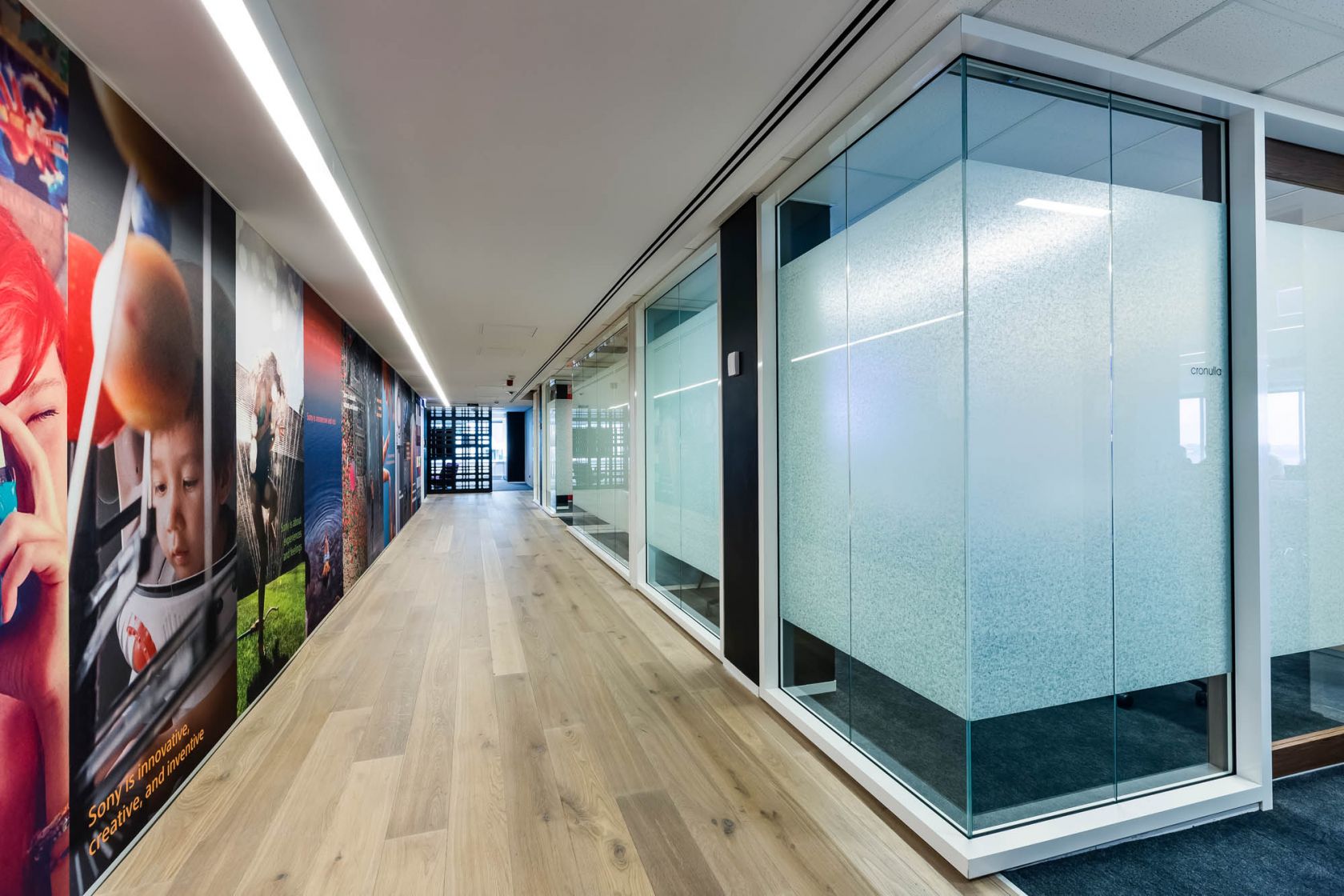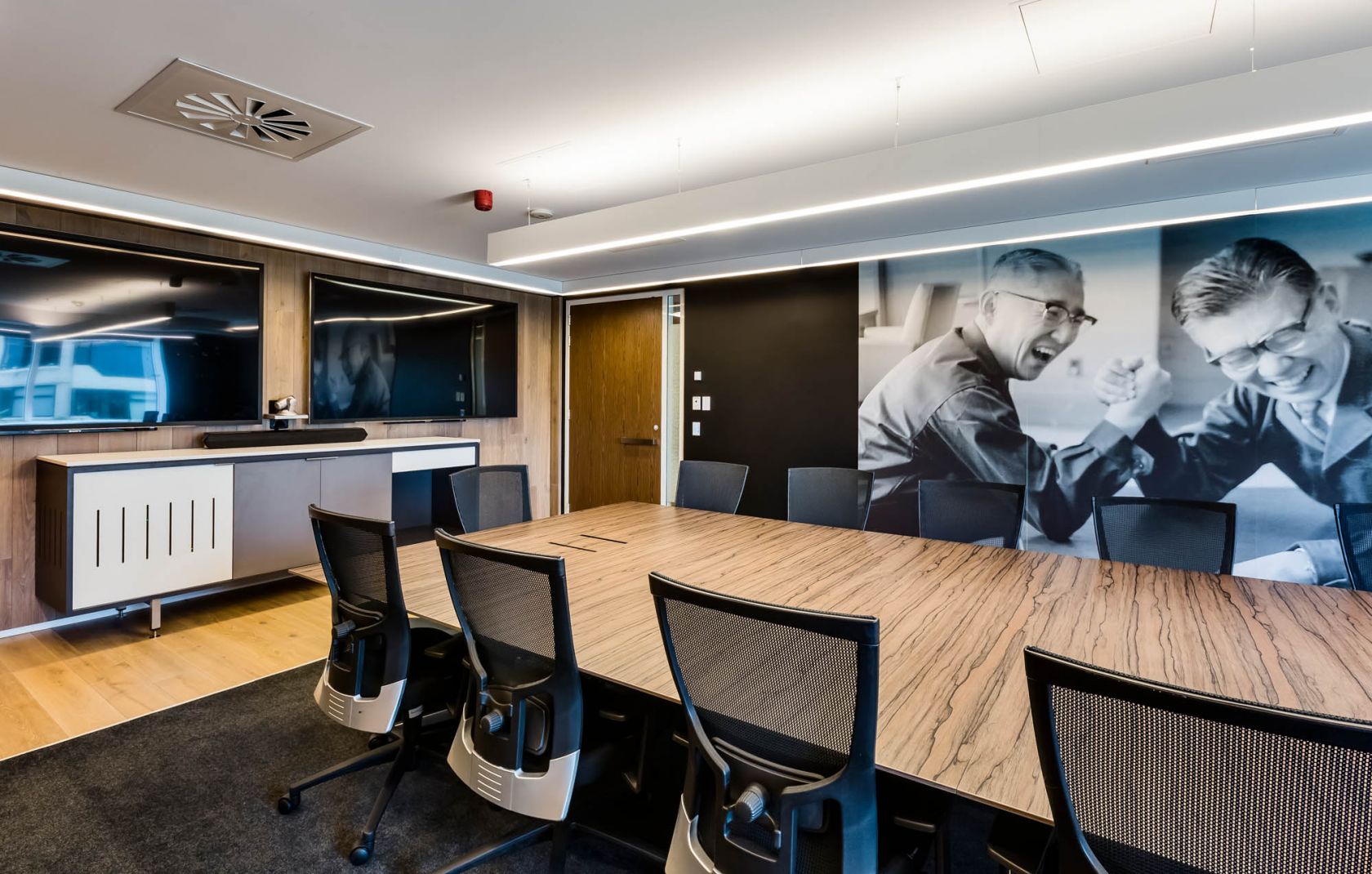 High-tech integrated meeting spaces
For Schiavello Construction NSW, the interior construction included floating virtual display units in the reception area which also features black, cross-hatched steel panels, shadow lined reception joinery, and timber wall and floor panelling. This panelling then carries into centralised break out spaces which encourage inter-department collaboration, and into high-tech integrated meeting spaces. Custom made credenzas were installed in boardroom and executive offices; while brand- aligned wallpaper images were a colourful addition throughout.
The vibrant town square which is a healthy collaborative environment, saw our team install a fully equipped kitchen and features vertical gardens by Joost Bakker. The project also saw the supply of Schiavello furniture including electric height-adjustable Krossi workstations, Marina workstations, E45 ducted panels, System 30 screen dividers, mobile caddy's, Ultimet screen hung shelves and Lettric soft wiring.
Exceeding client expectations
"Through collaboration with IDC and Schiavello, we have exceeded our desired outcomes. Our office is functional and fun; it adapts to our requirements and provides a variety of work spaces for our team; and showcases our technology and innovation. Overall a great success", Tim Hastings, Assistant Manager – Facilities, Sony Australia Limited.
Related Projects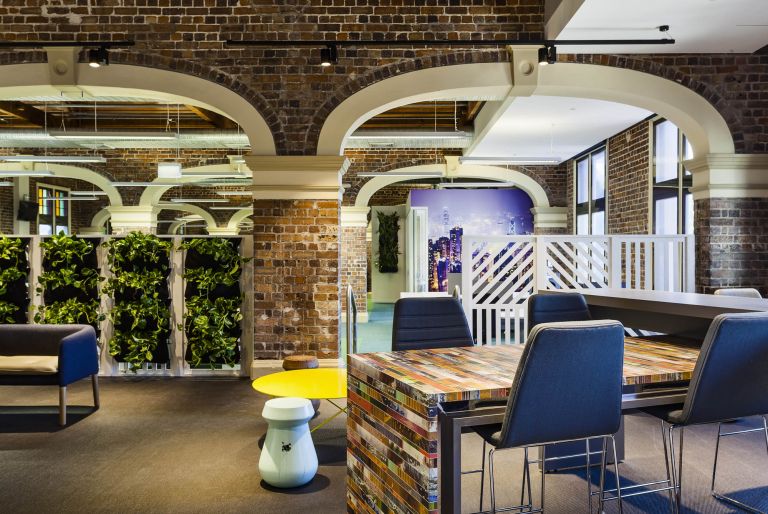 Spanning two floors in a beautiful heritage Sydney CBD building, the new space was designed by Futurespace to foster greater collaboration.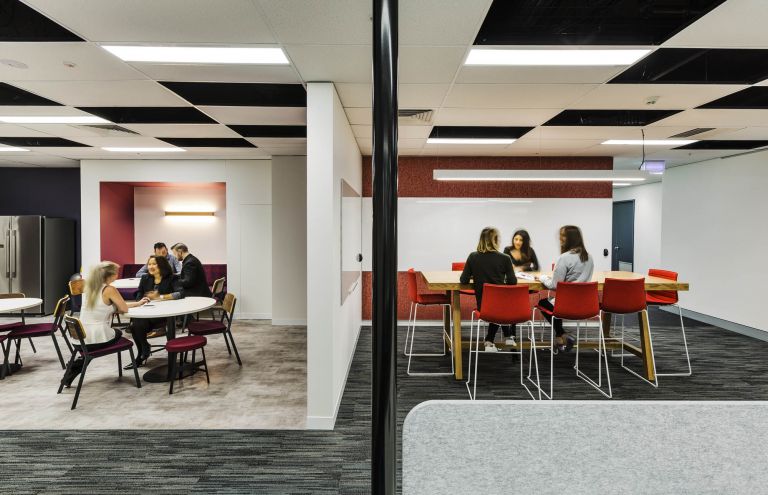 A D&C project delivers a 1,400sqm workplace fitout for Australia's leading magazine publisher.