Location

Level 12/60 Miller Street, North Sydney

Completed

April 2023

Architect

Davenport Campbell

Area

2,500sqm

Type

Fitout

Delivery Type

Early Contractor Engagement

Duration

12 weeks

Project Manager

Schiavello Construction

Value

$5M - $10M
The future of workplace puts collaboration and employee experience at its centre
Following history's biggest remote work experiment, businesses — both small and large — now need to rethink the role of their office. In this post-Covid era, employee satisfaction has moved to the fore of office design, where companies are having to offer a compelling reason for people to leave their homes. And so, the physical space must evolve. From a place where we sit and do work, to one of collaboration and interaction; where we can bring people together to do their best work.
Our partnership with local, celebrated design firm Davenport Campbell sees Vocus' new headquarters achieving just that; a truly fit-for-purpose space for people to connect, co-create and flourish.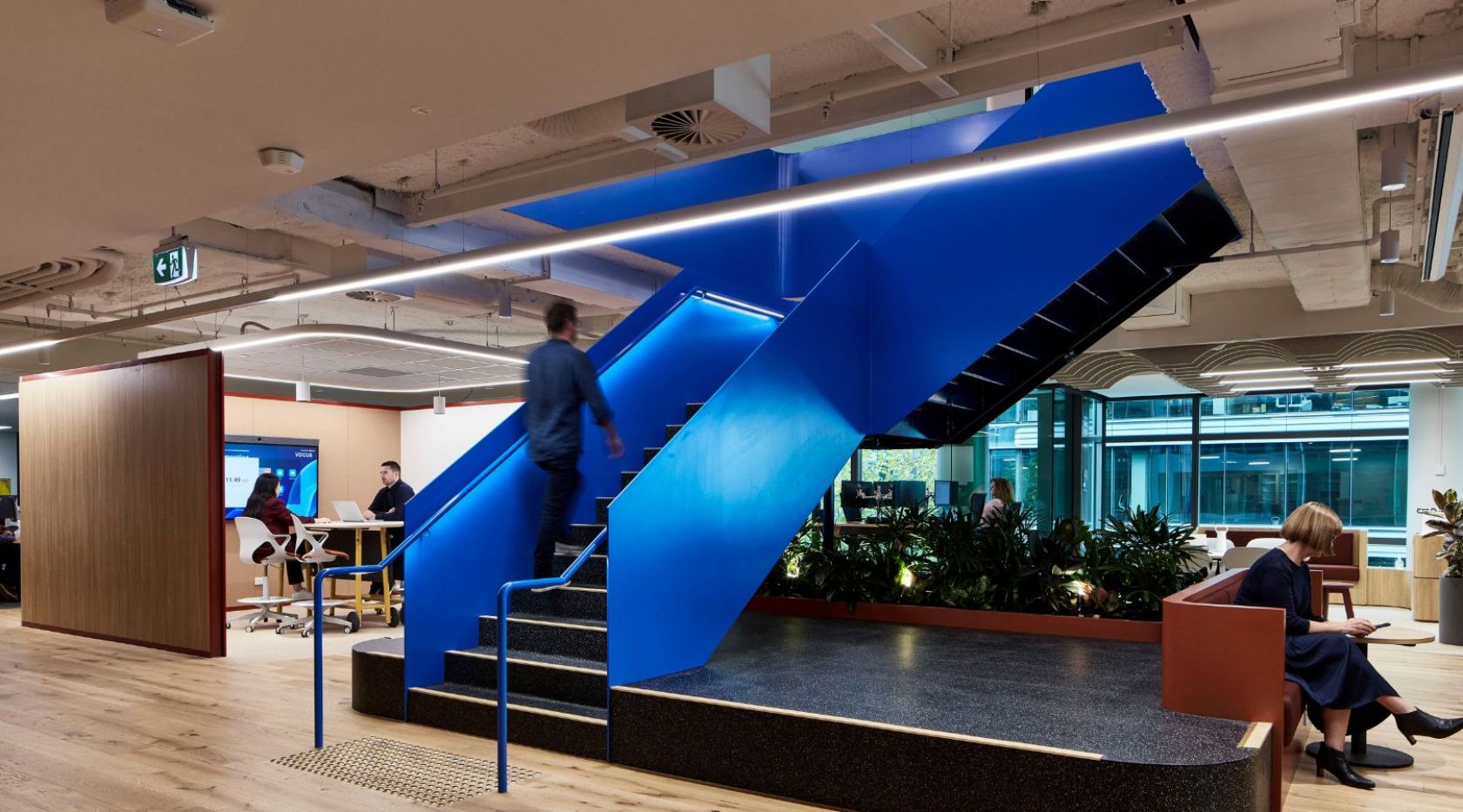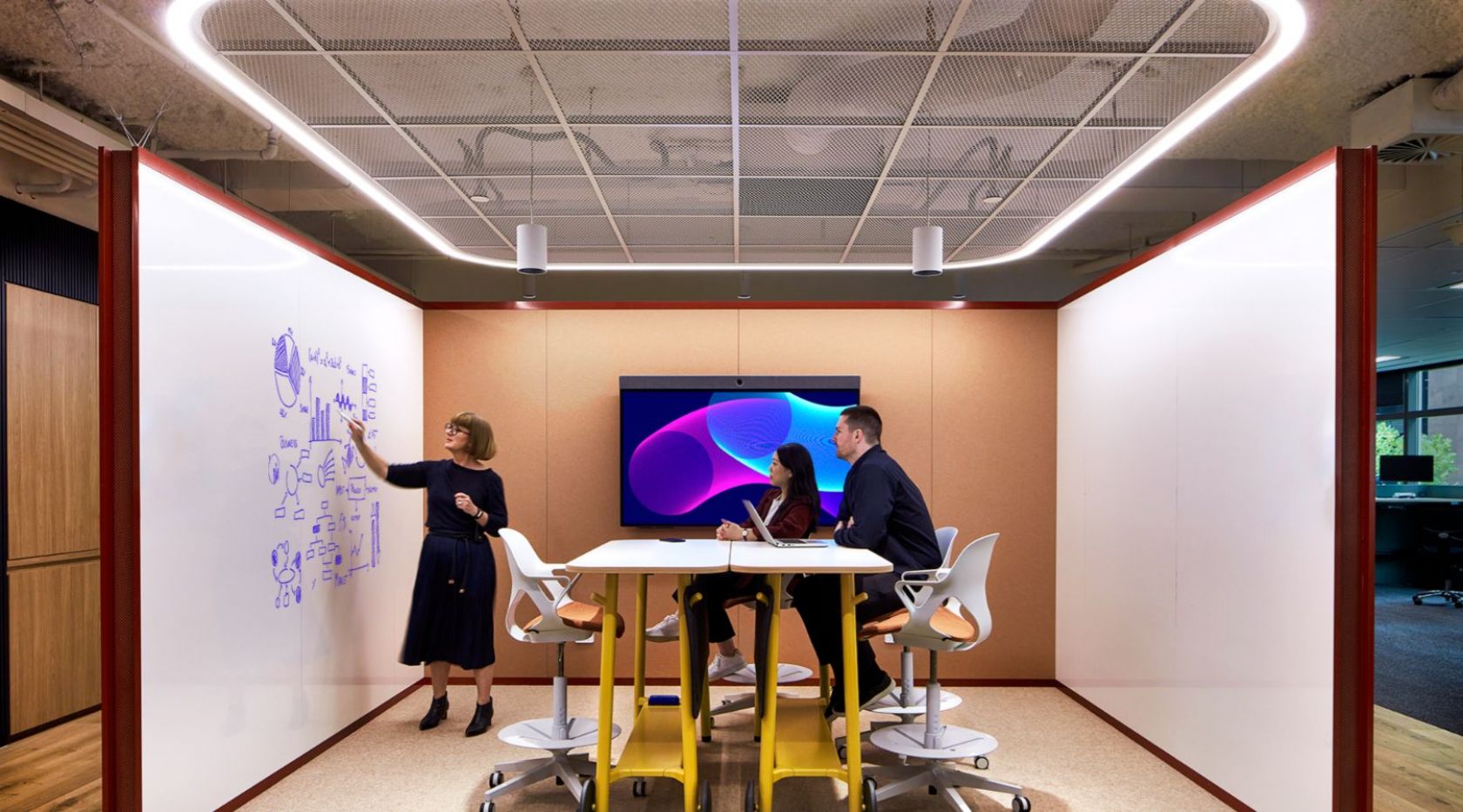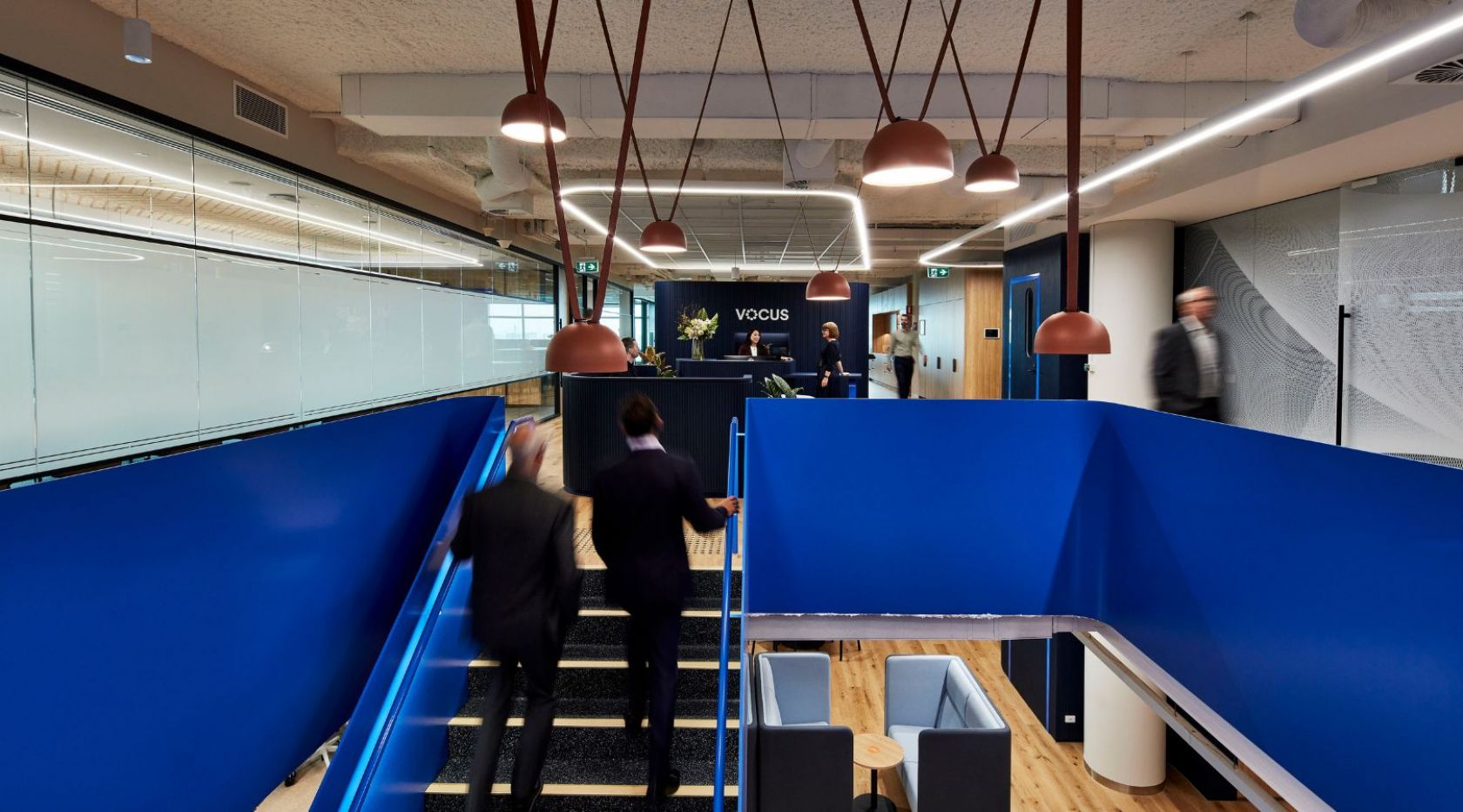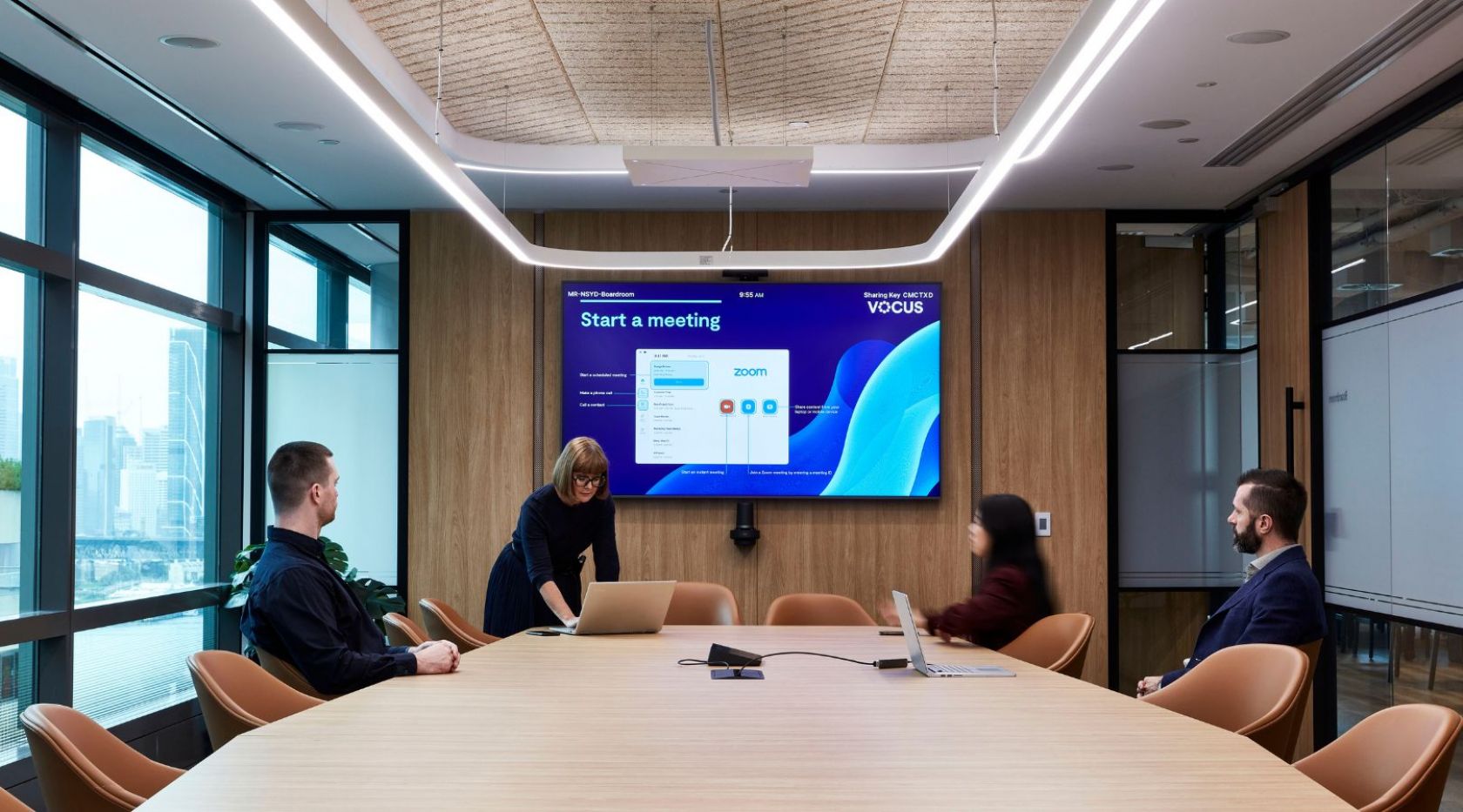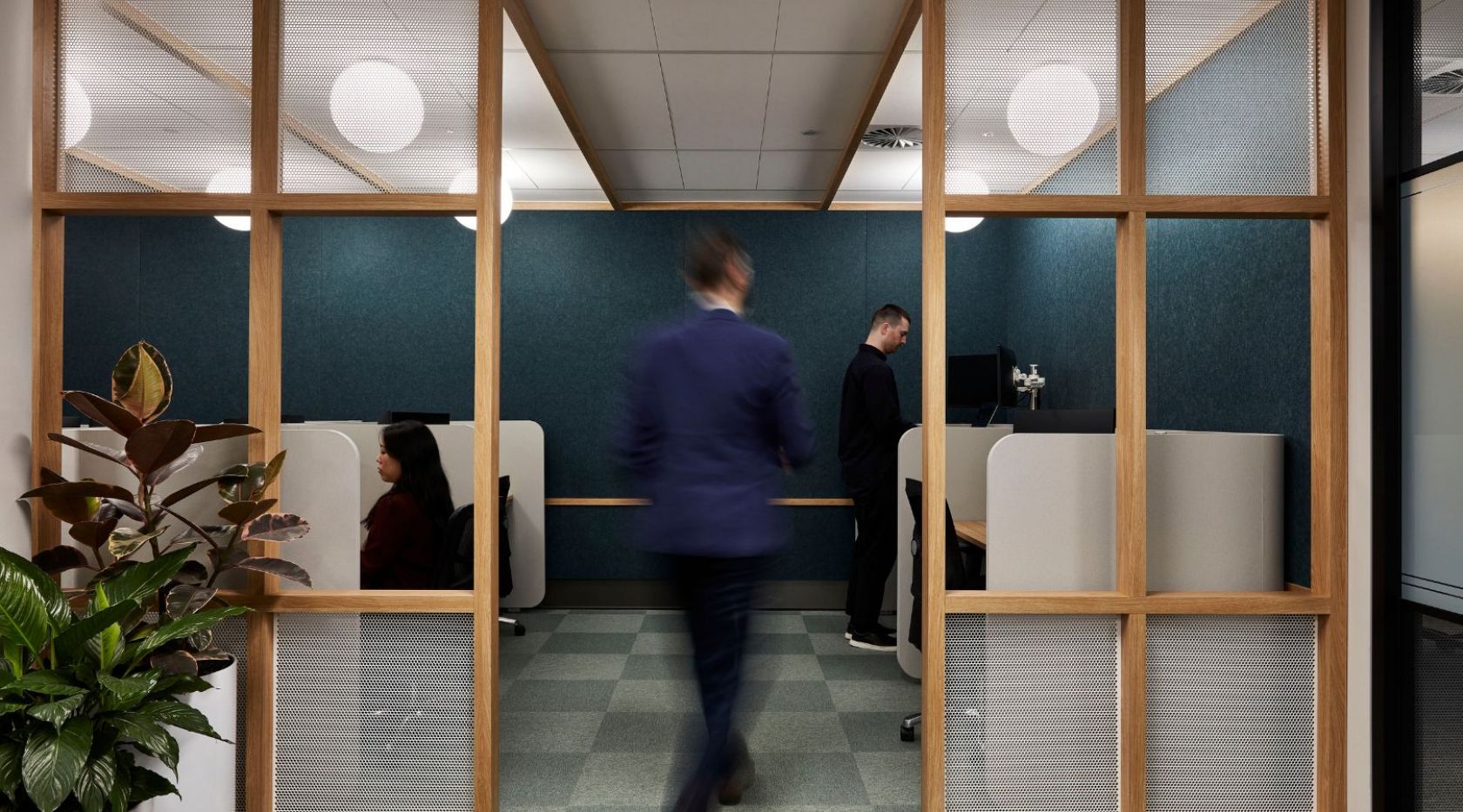 Early engagement for the integration of construction knowledge and technical expertise
Championing our early engagement approach allowed for time efficiencies where planning, design, and pricing phases could occur concurrently. While incorporating critical construction knowledge and technical expertise, it ensured that budget and design intent were symbiotically resolved. This, in addition to extensive on-site investigations, allowed our team to identify potential problems early during design completion and to develop solutions.
The most prominent example being the truncation of post tension cables for the feature staircase. For those of us who aren't structural engineers, let's explain. While conventional concrete slabs require a level of thickness to maintain their structural serviceability, the placement of post-tension cables within concrete allows for thinner and longer slabs without compromising strength. Once set, if these cables are damaged, there is risk of them retracting toward their termination point, compromising the slab's structural integrity.
So, when a staircase was proposed requiring a slab cut in which many of these cables were situated, we worked extensively with the base building engineers, Davenport Campbell, and our own structural engineer to conduct a full detailed survey of the proposed stair penetration and surrounding areas. From there, a new location for the staircase was identified.
While detention and re-anchoring of some cables was still required at the perimeter of the opening, by shifting the penetration only a number of inches, a significant saving to both cost and programme was achieved.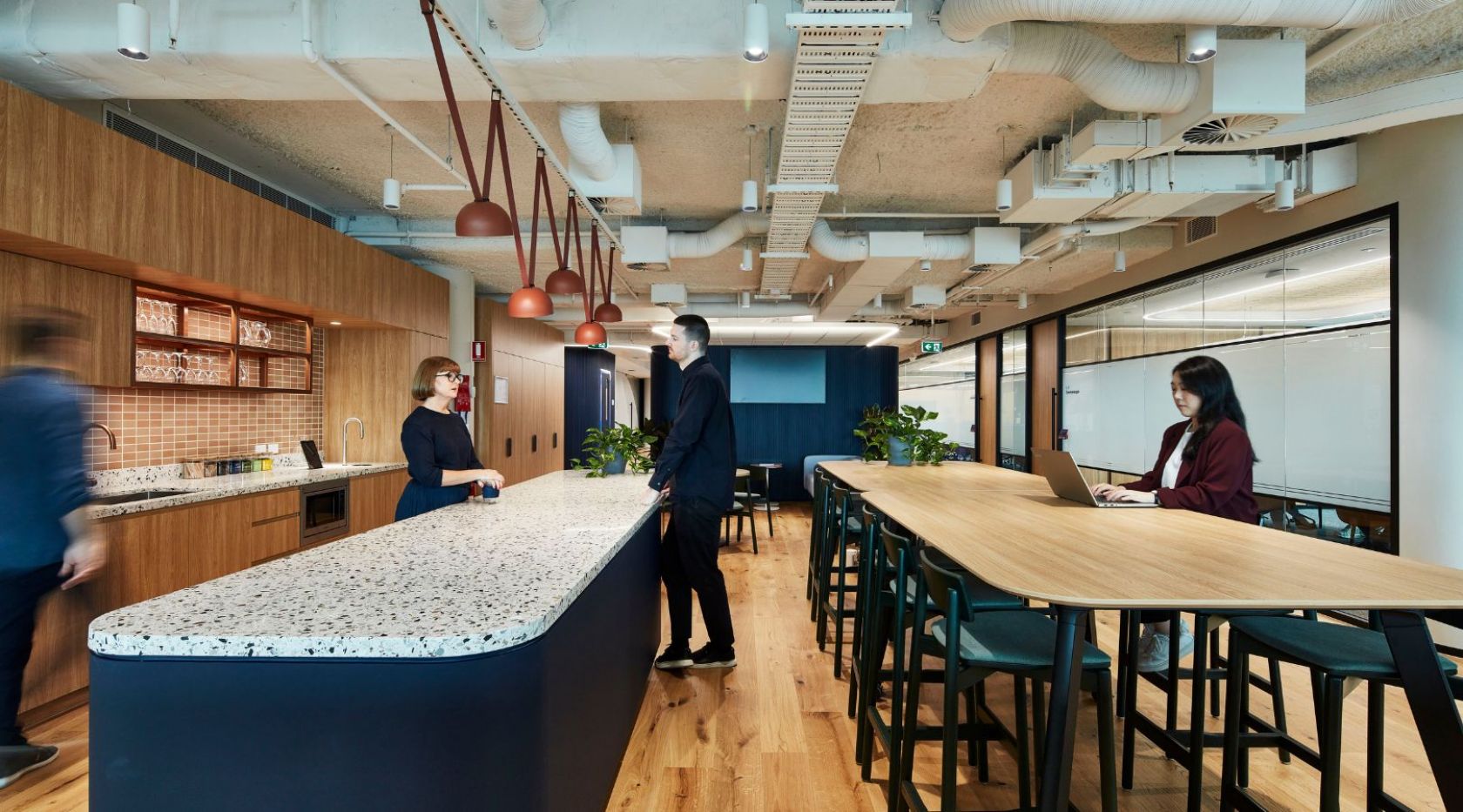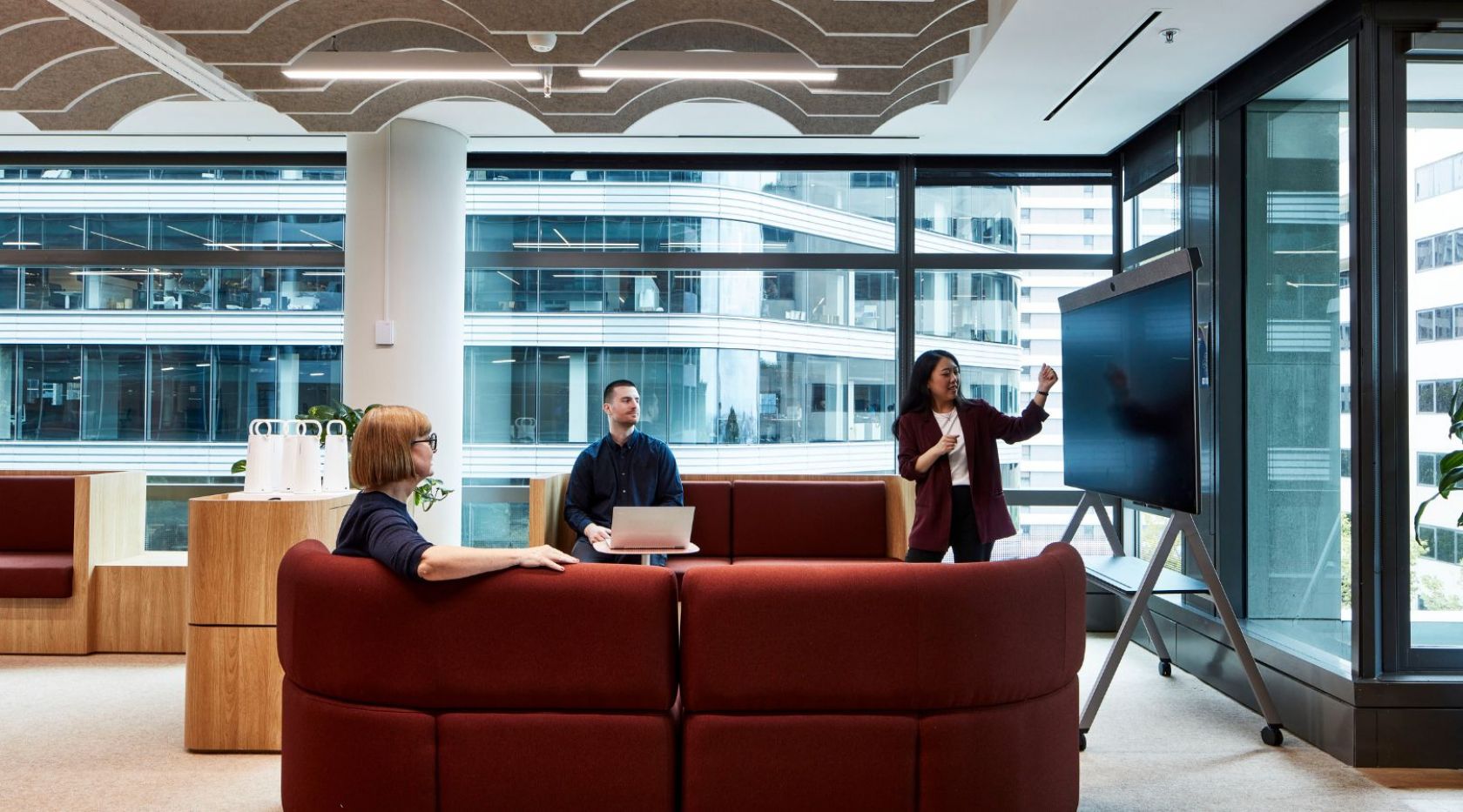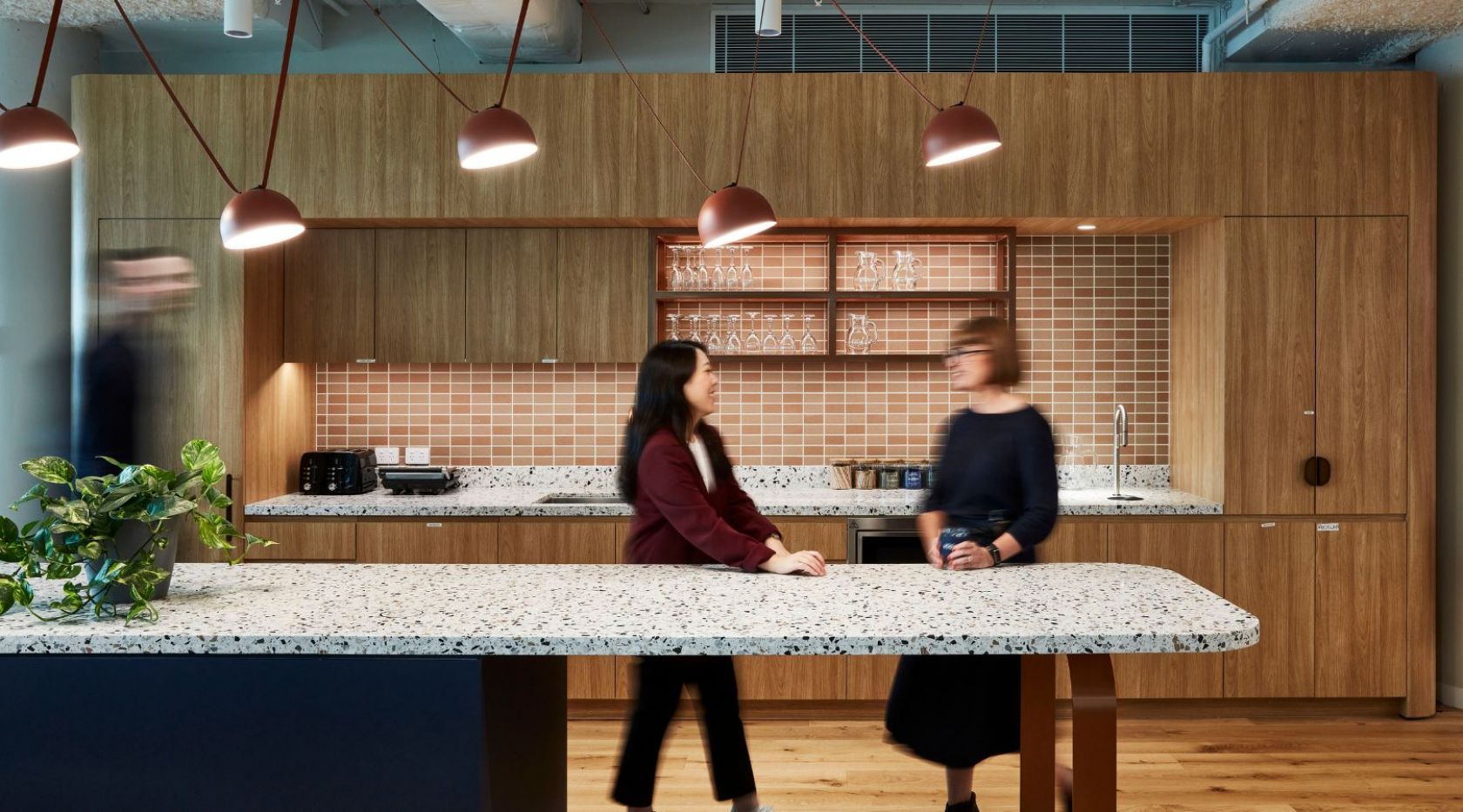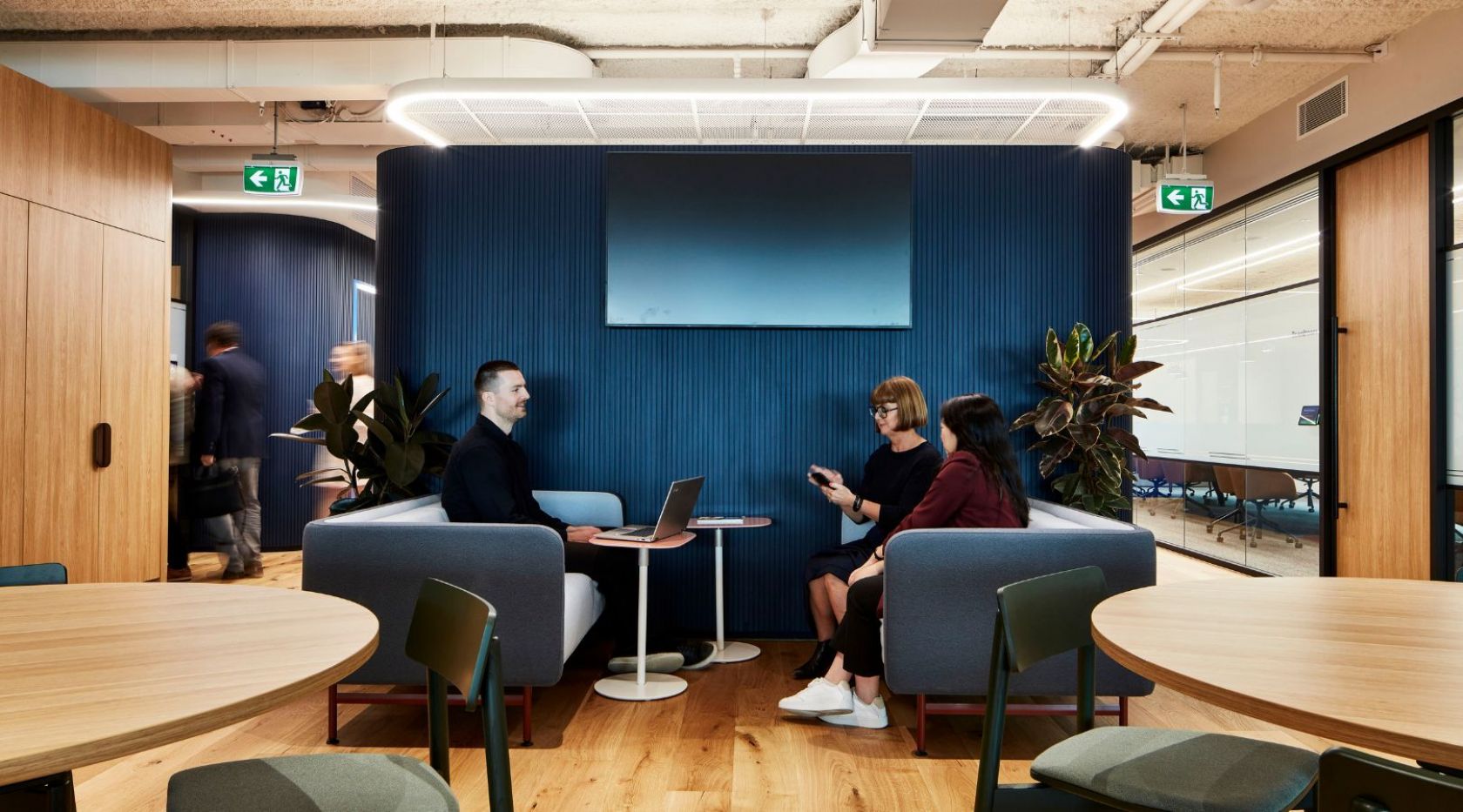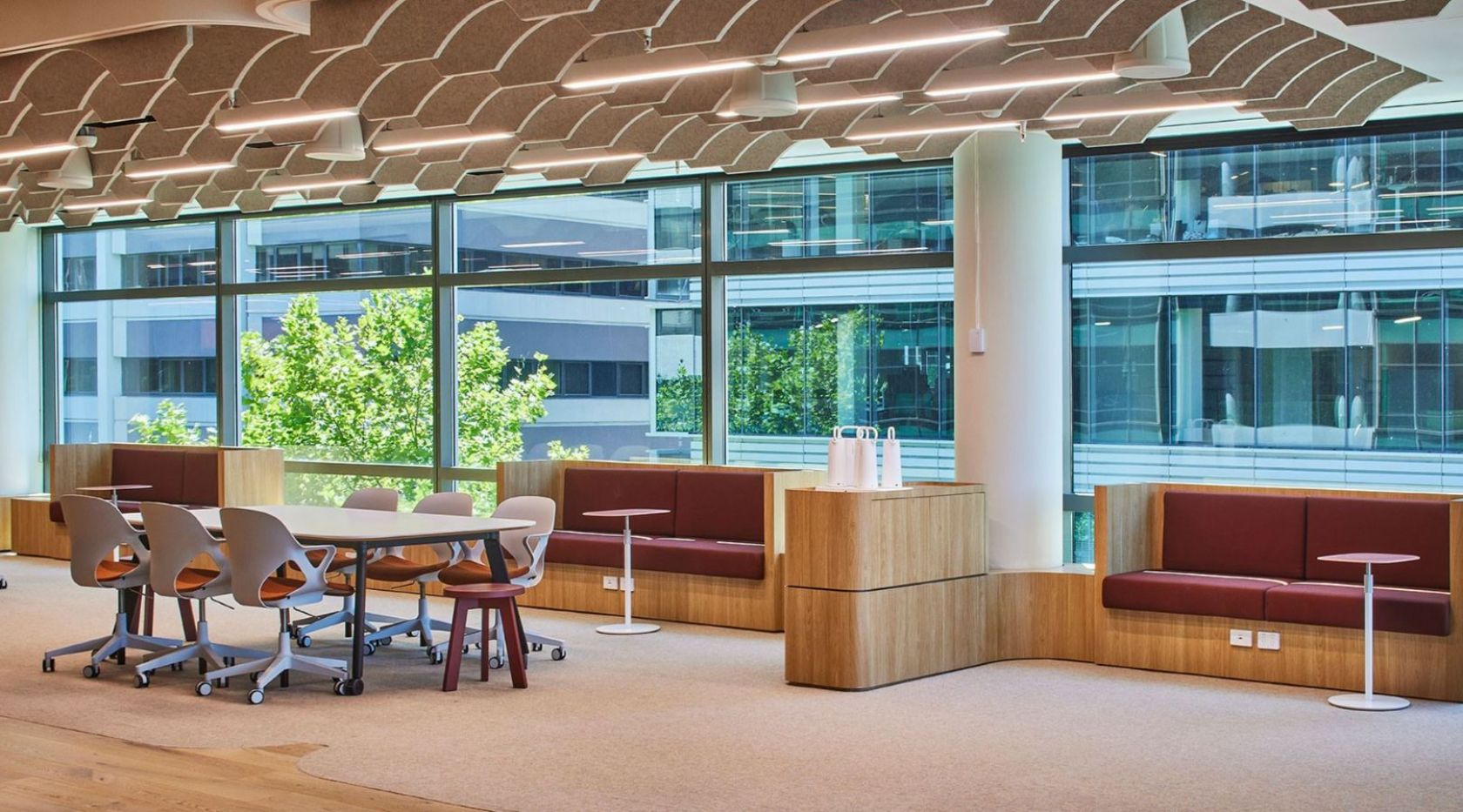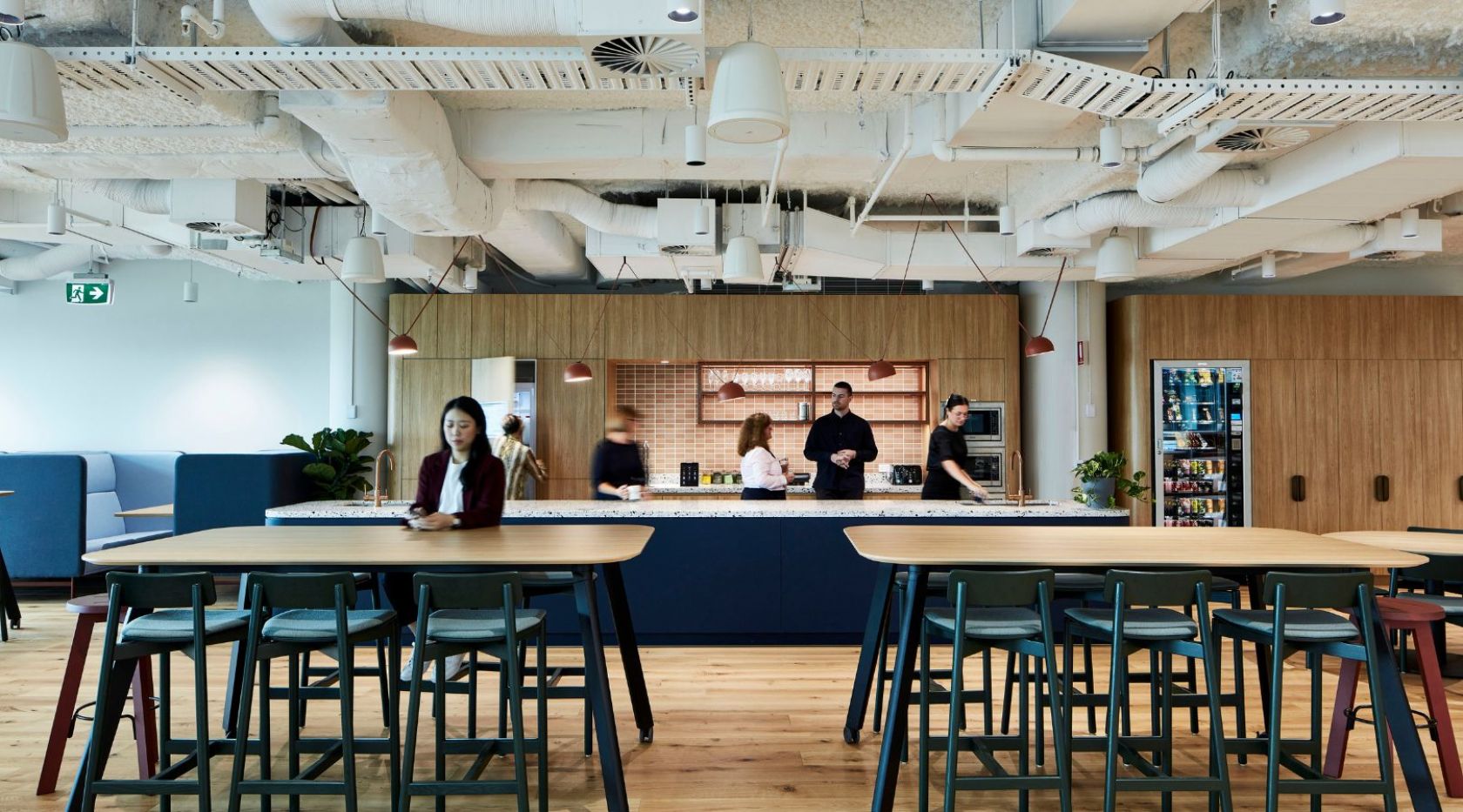 Value engineering for high-durability materials
Bringing technical construction expertise, we worked with Davenport Campbell to identify value engineering opportunities. This promotes the substitution of materials and construction methods with those better suited, or less expensive alternatives without sacrificing functionality or design intent. Our aim here is to ensure that the best result is achieved across budget, construction, and design intent.
This can be seen in the re-specification of flooring to an Australian timber that was readily available, and in the lighting where we worked with suppliers on a package of alternate fittings that still met functional and aesthetic requirements while saving a significant sum for Vocus.
Given the open work environment, we also worked to increase acoustic ratings by treating exposed soffits and adding in curtains around key areas; details that would otherwise go unnoticed but provide a substantial reduction in noise transfer.
Further, we leveraged our in-house furniture manufacturing arm to prototype and put forward products which worked with the design intent while producing cost savings and a reduction in lead times.
An ongoing partnership
Under our early engagement approach, Vocus' office was delivered under a streamlined, trusted partnership. Leveraging our team's expertise early in the project delivery cycle ensured cost certainty, time efficiency and end-to-end quality for a highly successful result.
Following our delivery of Vocus' North Sydney head office, we are thrilled to have been engaged as trusted construction partner for two additional sites.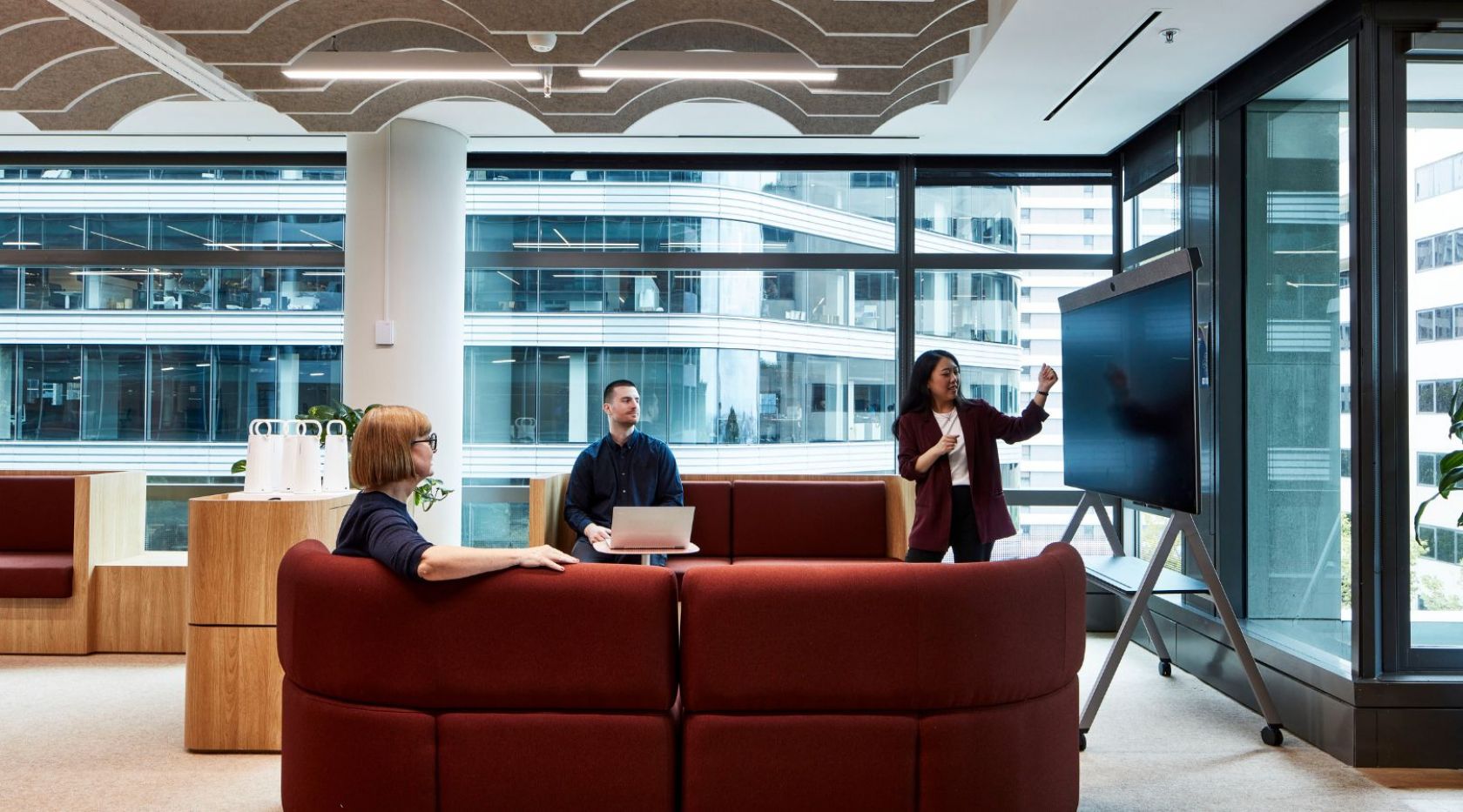 Related Projects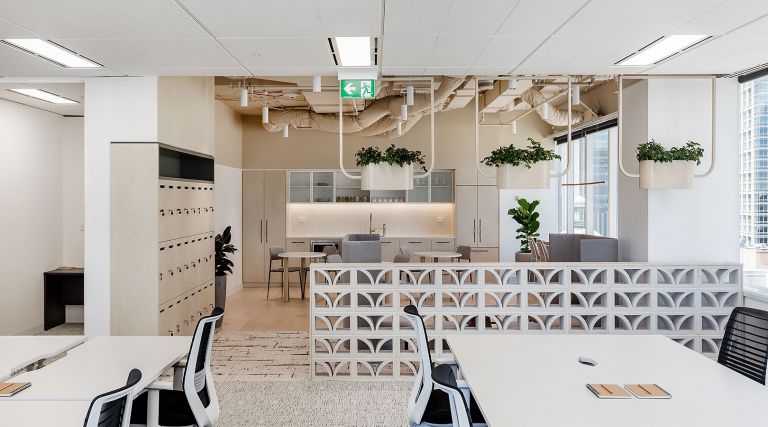 Creating a move-in ready office space on levels 18 and 19.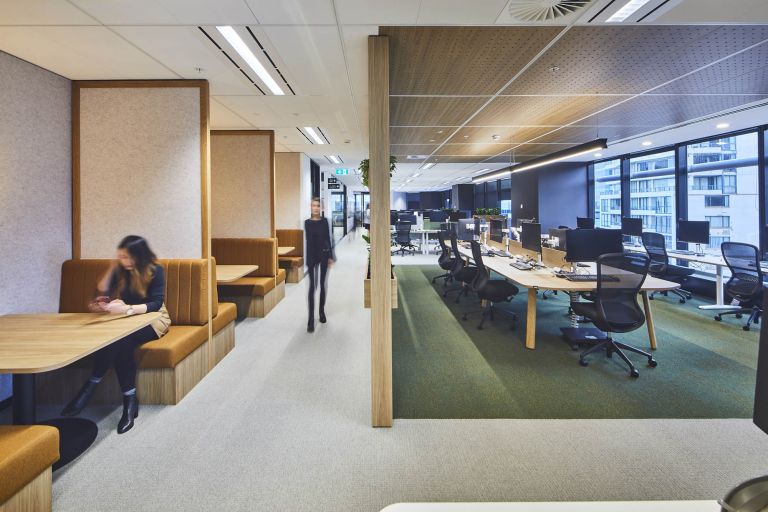 Akin to a thriving tech start-up, the engine room of this NSW Government Agency embraces open-plan working.