Location

Level 7, 271 Collins Street, Melbourne

Completed

January 2015

Architect

Jackson Clements Burrows

Area

3,700sqm

Type

Fitout

Duration

3 months

Project Manager

Monash College Business Environments
Student campus delivered within 14 weeks
Monash's new Bachelor of International Business campus in Melbourne CBD is one of many capital improvements across Monash University and Monash College.
Within a 14-week period, Schiavello Construction VIC transformed the tenancy into a durable study space. The built space now features new classrooms, a flexible lecture space, library, a variety of convivial communal and individual break out spaces, administration spaces, as well as open plan workspaces.
A balance of sophistication and fun within a functional environment
Designed by Jackson Clements Burrows Architects, the resulting space is "a unique urban campus that provides a balance of sophistication and fun in a flexible, functional environment," says David Burton, Jackson Clements Burrows Architect.
Translucent Danpalon walls contrast the brightly coloured carpets and cloud-like feature lighting to create a refined vibrancy. This 'inner-city' feel is complemented by a combination of exposed ceilings and laser-cut ceiling panels. Adding to the atmosphere is perforated, powder coated plywood joinery and walls, which punctuate the communal areas and private spaces.
Flexibility and adaptability are key to maintaining a programme
An external roof garden was added late in the programme. Schiavello subsidiary Glassworks provided the toughened glass for the balustrades, ensuring a timely installation. Schiavello Construction's highly collaborative and streamlined workshop process ensured minimal disruption to the construction programme despite the changes.
Additional features of the new campus include audiovisual capabilities and a sound-proof recording studio – making this educational space diverse, interactive, and highly engaging.
Related Projects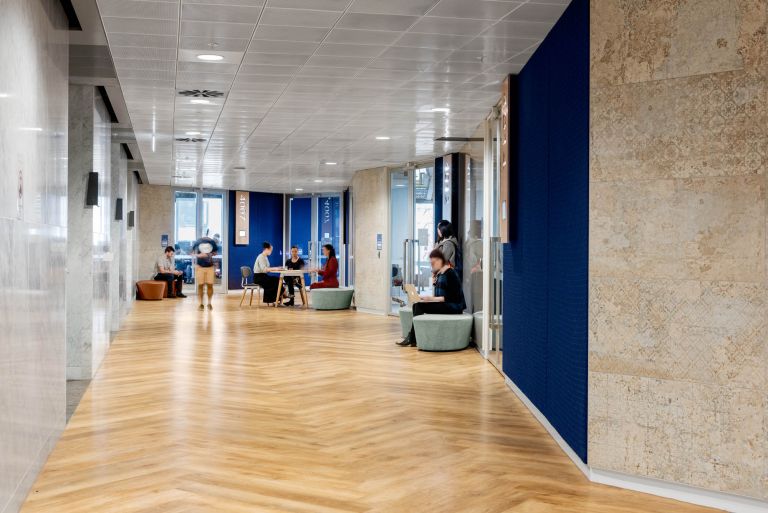 Schiavello delivered three floors of contemporary, technologically integrated educational facilities for the University of Melbourne.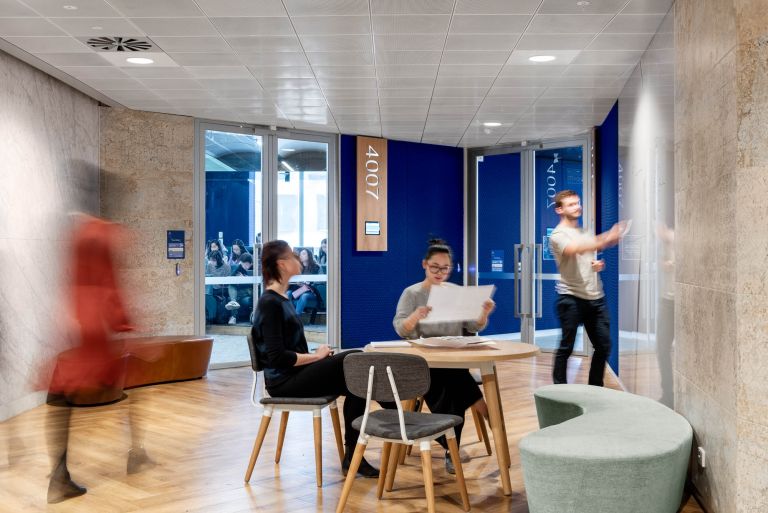 Schiavello's construction team delivered the first Queensland campus for one of the nation's leading regional universities – Federation University Australia.