Location

Melbourne Airport T2 Terminal

Completed

December 2017

Architect

Techne Architecture + Interior Design

Area

190sqm

Type

Fitout

Duration

4 months

Project Manager

Red Rock

Value

$1M - $3M
Offering travellers authentic Italian hospitality
The impressive momentum created by Brunetti Emporium in Flinders Lane is set to continue with the opening of Brunetti at Melbourne International Airport T2 terminal.
Carrying from the successful refurbishment of Brunetti Emporium, the brand has extended its presence to offer travellers the authentic Italian food and hospitality they're renowned for.
Brunetti T2 exemplifies Schiavello's ability to bring strategic brand narratives to life. Continuing the same design aesthetics as Brunetti Emporium, the new space carries the brand identity, Italian heritage, overall design, and offerings within a completely different environment.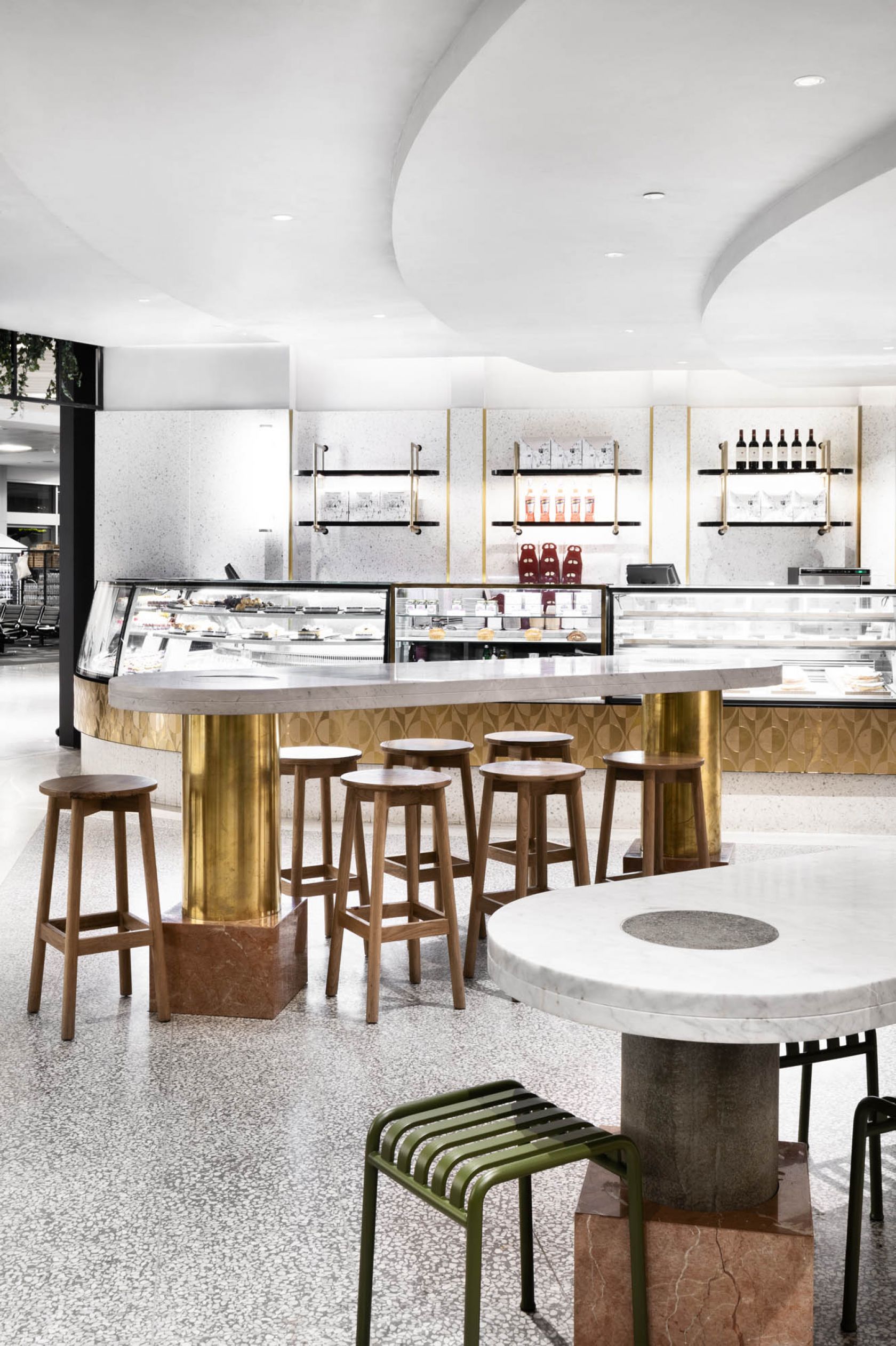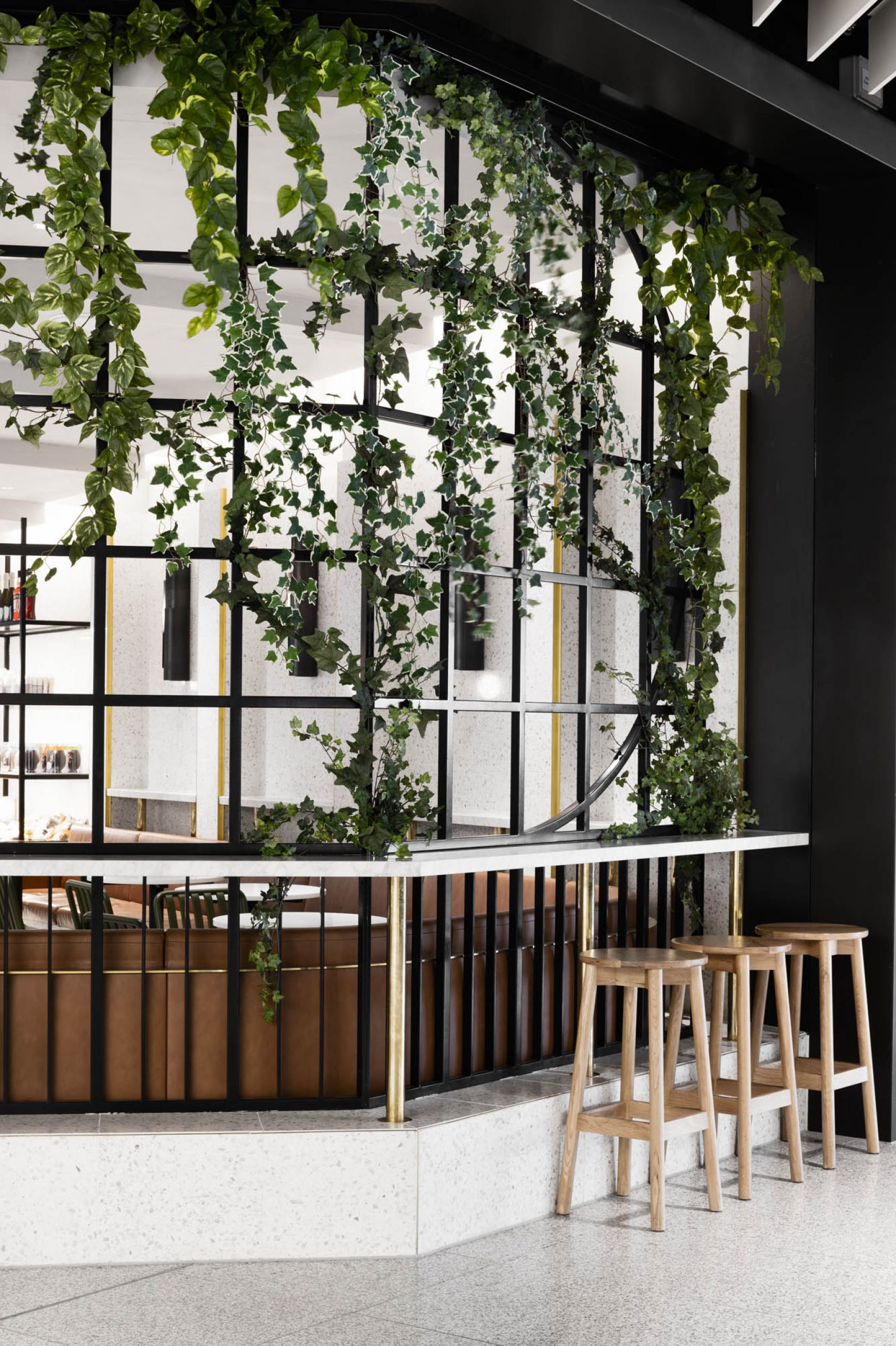 Metcon and Prima Architectural Joinery build a hidden garden in a busy airport
A large black metalwork screen wrapped in lush green vines marks the café. Produced by Schiavello's manufacturing division Metcon and Prima Architectural Joinery, the screen and accompanying greenery allude to a 'hidden garden' within a busy airport terminal.
An Italian imported Rosetti bar to draw in patrons
While not exceptionally high, the ceiling is dramatised with a feature render finish. The stepped ceiling reinforces the visual verticality at the entrance, depressing in steps to draw focus on the Italian imported Rosetti bar housed at the far end of the space.
Having arrived from Italy, the bar was assembled offsite to ensure all pieces came together smoothly. With the careful coordination of services, the final bar was transported in several large sections for final assembly and installation at the terminal.
Punctuated by a trio of spherical pendant lights, the brass Rosetti bar is a celebrated feature of the space – the little brother to the statement piece found at Brunetti Emporium.
Working within an active airport terminal
Discussing the project, Schiavello's Victorian construction team reflect that completing all testing and construction within an active airport proved the most challenging. The project required careful management of stakeholders, clear lines of communication, as well as strict adherence to access restrictions.
Brunetti T2 offers a richly nuanced café experience atypical of what you may expect at a busy airport terminal. The fit-out shares the spotlight with the food, offering an extension to the dining experience.
Related Projects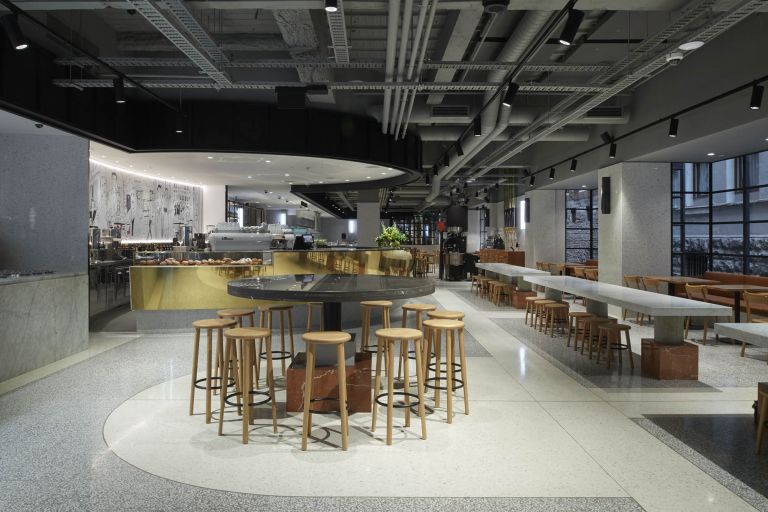 The new Brunetti emporium at Flinders Lane invites patrons to not simply taste the food but rather be immersed in the experience.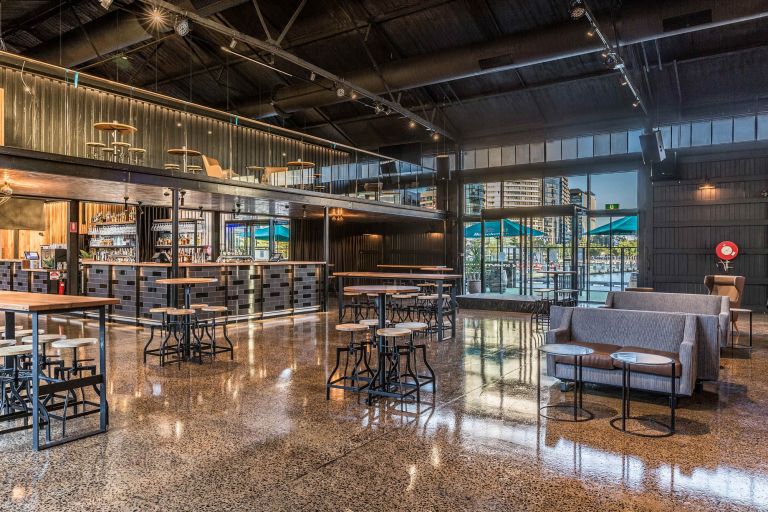 The iconic Woolshed has been re-imagined by Airstream Architects and revived by Schiavello Construction following a five-month redevelopment.