Location

250 Flinders Lane, Melbourne

Completed

November 2017

Architect

Techne Architecture + Interior Design

Area

850sqm

Type

Fitout

Duration

9 months

Project Manager

Techne Architecture + Interior Design

Value

$3M - $5M
An authentic experience full of heart and soul
Situated at the cultural heart of Melbourne, the new Brunetti emporium at Flinders Lane receives patrons through the repurposed rear entrance to Emirates house. Guests are drawn through a long and narrow space into an all-encompassing sequence of Italian hospitality experiences.
The humble ethos of Brunetti narrates the fitout – inviting patrons to not simply taste the food but rather be immersed in the experience, history, and traditions at the core of the brand. The interior captivates with a mixed palette of luxe materials, swathes of natural stone, striking geometries and high-end joinery by Prima Architectural Joinery; it reveals an alluring sight line towards the selection of cakes, pastries and foods to delight the senses.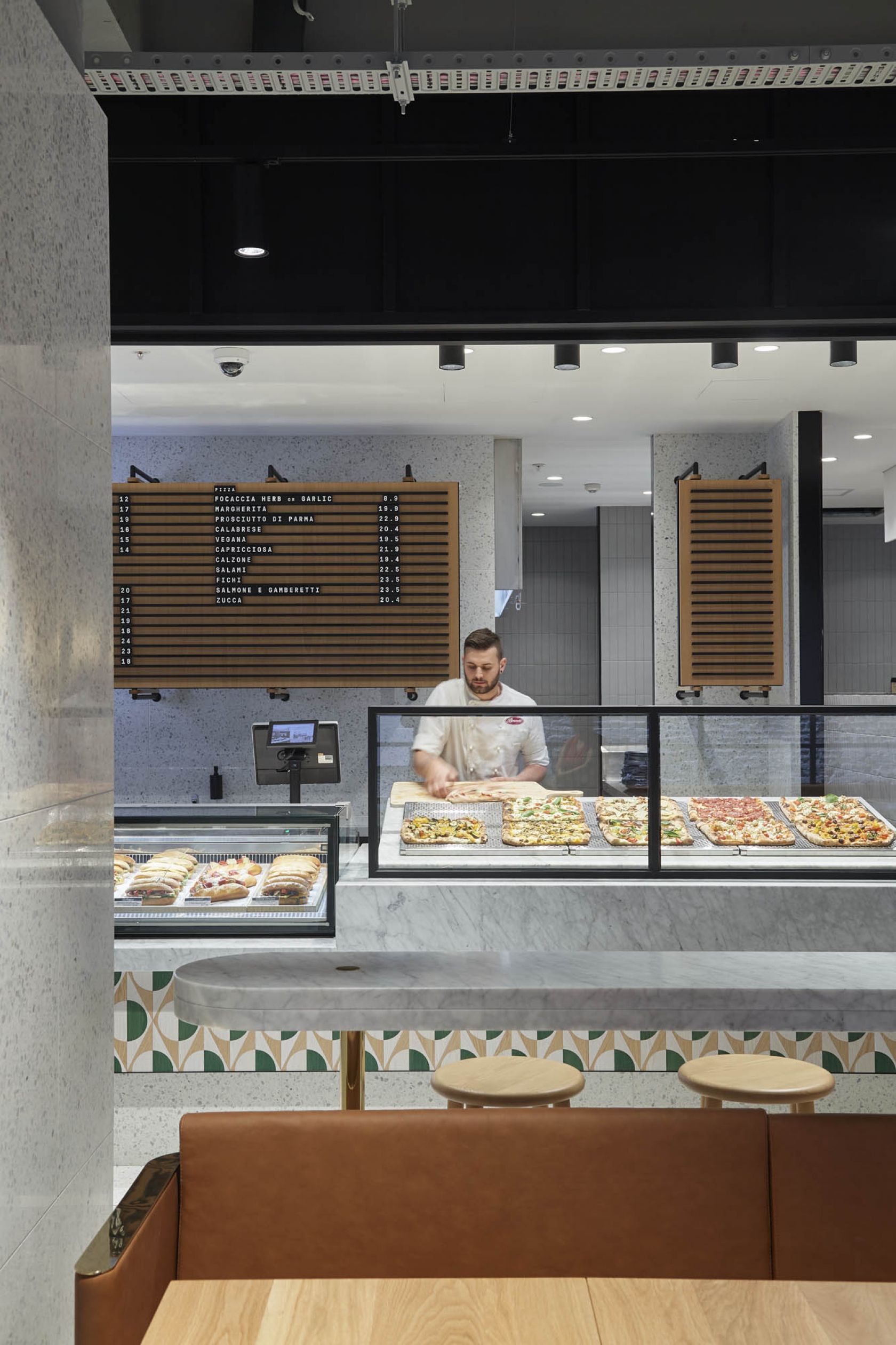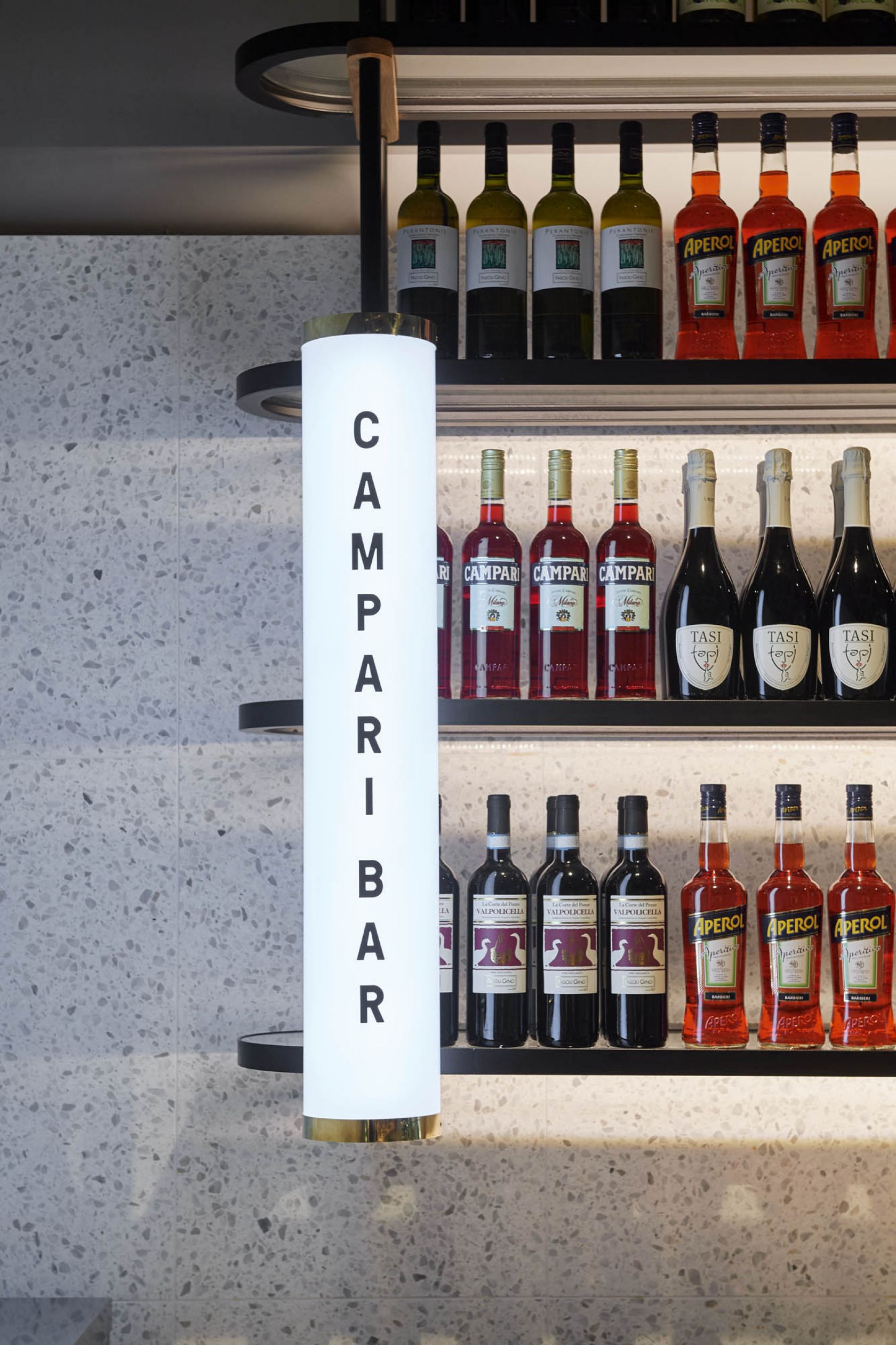 A space filled with construction feats
There are construction feats at every corner. Beneath the hand-made bespoke tiles lies a meticulous process of prototyping, developing and manufacturing. The sight of the colossal wood-fire oven eclipses the extensive foresight and finesse required to install the piece. The two, two-tonne blocks of marble conceal the lifting gantries, trolleys, skates and road bars needed to delicately manoeuvre the grand blocks to their final resting place.
Open kitchen with high-end machinery
The open kitchen removes the barrier between chef and patron, extending the dining experience to a full sensory one. Constructed with complete visibility in mind, a giant suspended wood-fire pizza oven is the focal point. The behemoth structure anchors the kitchen to its Italian roots. The area also features an array of high-end equipment and a nine-meter cooking bank. The complex machinery was imported from Italy, installed and coordinated locally. The cooking bank was constructed as a single piece. Here, the kitchen itself shares the spotlight with the food.
Mid-century Italian aesthetics
The fitout narrative is punctuated by sleek, contemporary elements delicately balanced with mid-Century Italian aesthetics. Terrazzo features prominently on both the floors and walls. The striking black tabletop of the Campari bar is echoed throughout the venue with fine steelwork on the windows and various display units. The ceiling is exposed with all of the unsightly electrical works neatly concealed from view. Circular motifs are joined by high-end brass and natural stone finishes; masculine features are relaxed by softer timber details. The traditional Italian and modern Melbourne elements create a cohesive language and an authentic experience.
Steeped in rich tradition, Brunetti Emporium Flinders Lane is more than a beautiful space. It's an authentic experience full of heart and soul presented within a familial and immersive design.
Related Projects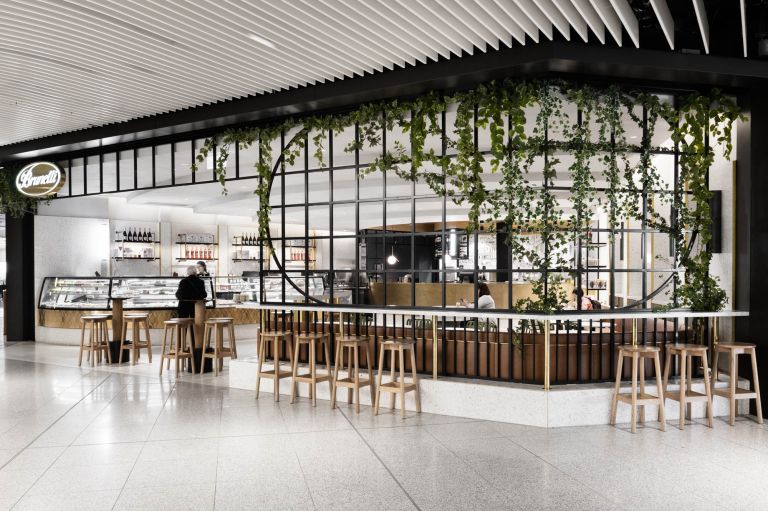 Brunetti at Melbourne International Airport T2 terminal offers travellers the authentic Italian food and hospitality experience they're renowned for.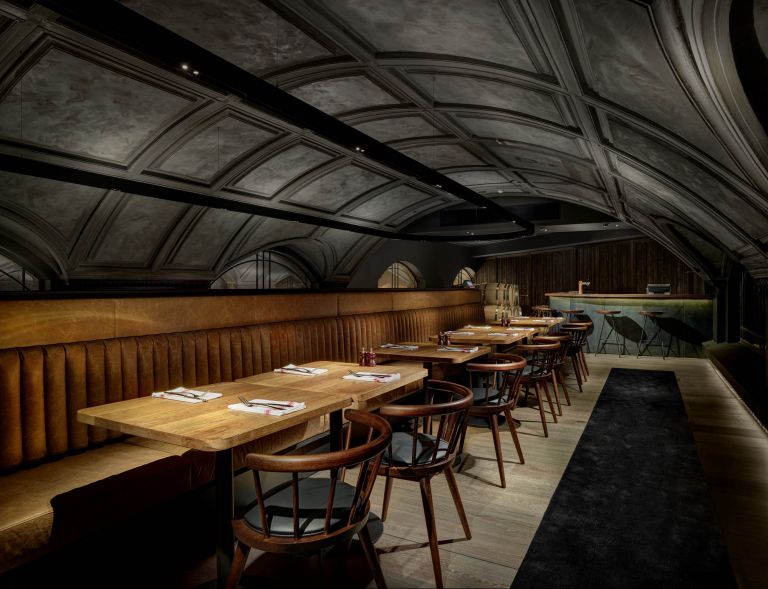 Sean's Kitchen provides a layered journey of discovery to New York's bygone era of lavish surrounds, finest produce, and artisan beverages.