Location

101 Flinders Lane, Melbourne

Completed

July 2016

Architect

Techne Architecture + Interior Design

Area

1,945sqm

Type

Construction, Heritage

Duration

12 months

Project Manager

SEMZ
Garden State Hotel receives a multi-million dollar overhaul
The Garden State Hotel is one of the latest ventures from renowned hospitality operators, Sand Hill Road, responsible for Bridge Hotel, Prahran Hotel, Terminus Hotel, and Richmond Club Hotel to name a few.
The multi-million dollar overhaul that was to come is a far cry from the foursome's first pub which they renovated themselves for a mere $30,000 some 17 years ago. Since then, Sand Hill Road has maintained a long-standing relationship with Techne Architecture + Interior Design.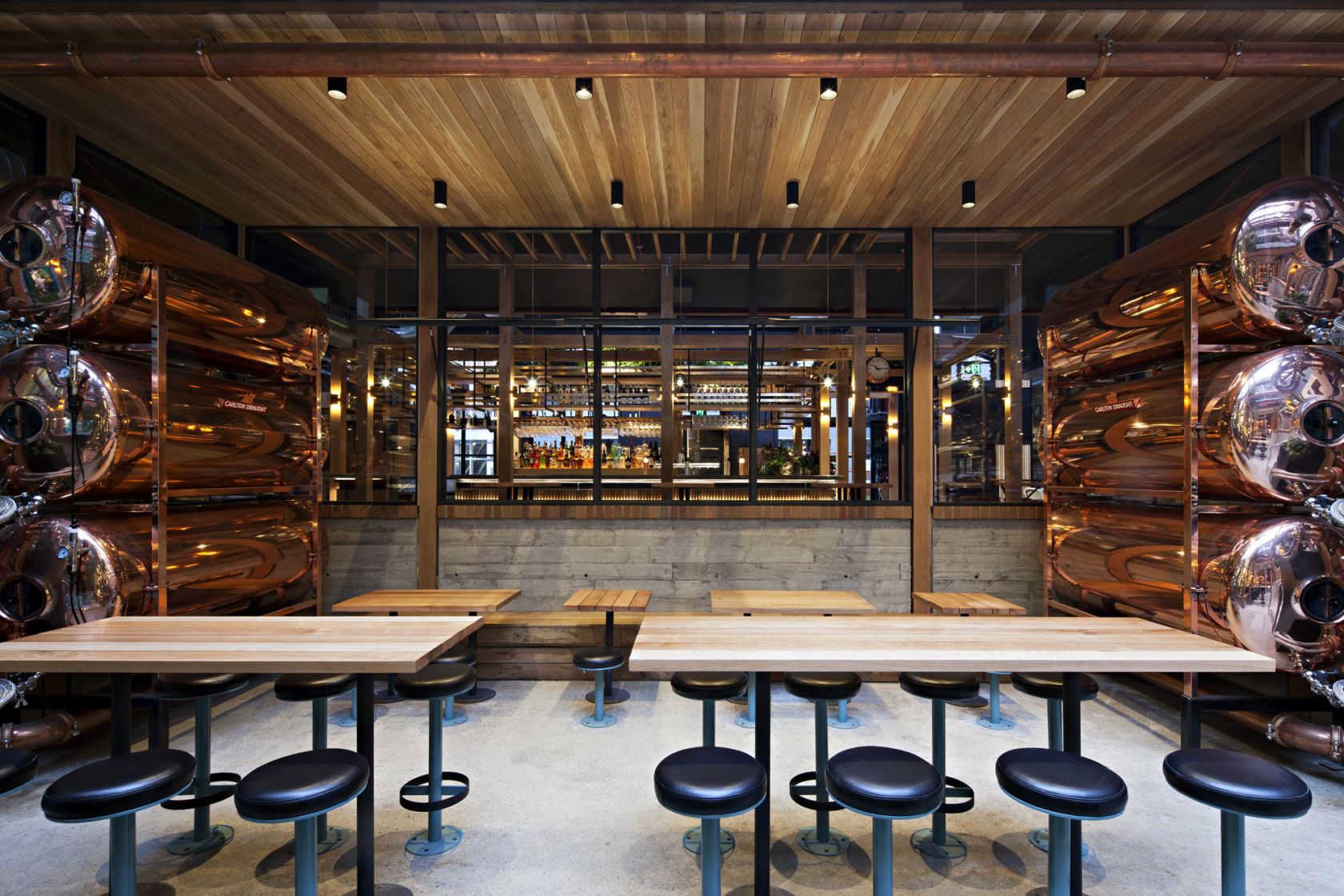 Watch the transformation of Garden State Hotel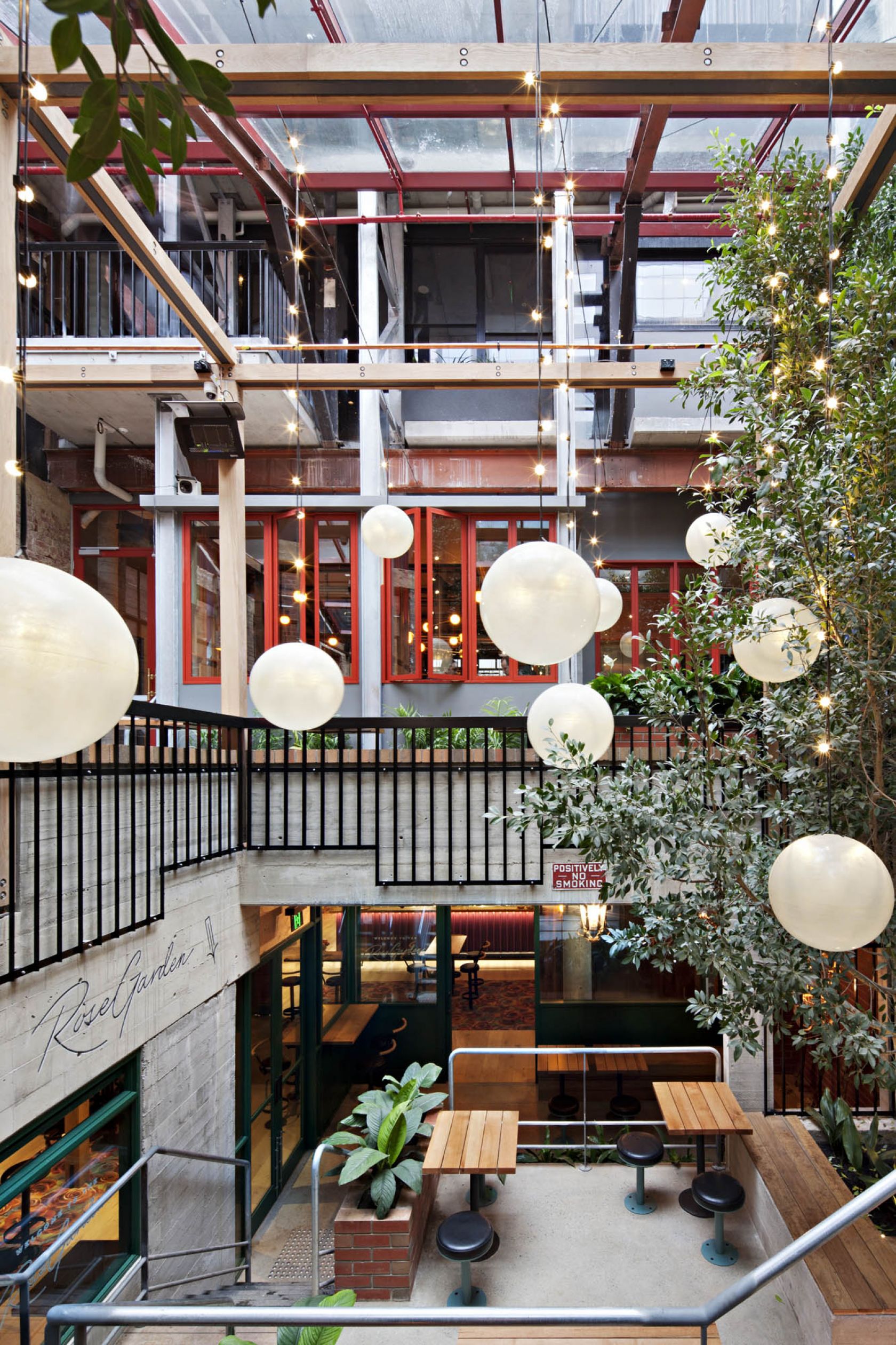 Explore the venue
The sprawling five-level venue offers patrons a variety of spaces to discover. Enter from ground level on Flinders Lane and guests are immediately welcomed by the public bar. Next, follows the pub's centrepiece – quite literally in the middle of the building – a glass-roofed beer garden complete with three, seven-metre tall mature trees.
"Acoustics is always an important hospitality design consideration, but with residential and commercial neighbours so close by, the sound was definitely front and centre, so we shielded the beer garden in the middle," says Justin Northrop, Techne Architecture + Interior Design.
A variety of spaces for any occasion
From there, the beer garden descends in giant maze-like steps towards a feminine basement bar, the 'Rose Garden', where the second entry off Duckboard Place awaits. Above that on newly constructed levels is a more masculine New York-style bistro, followed by a private dining room, kitchen and function space.
From demolition through to the fruition of five new floors, roof replacement and extensive joinery, Schiavello's complex fitout and construction expertise ensured considerable site and access constraints were successfully managed.
Visit Garden State Hotel and one can see why Techne describes the venue as an evolution of past projects with Sand Hill Road.
Related Projects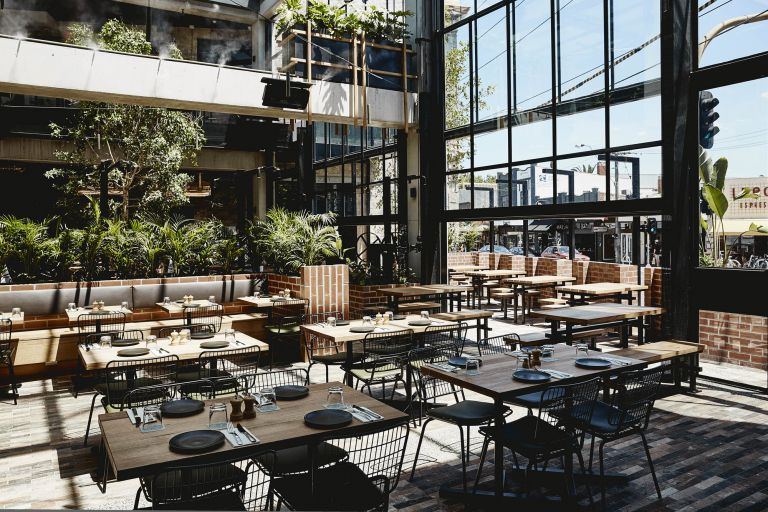 Schiavello completed heritage restorations, fitout and additional new buildings to bring the Village Belle Hotel into the 21st Century.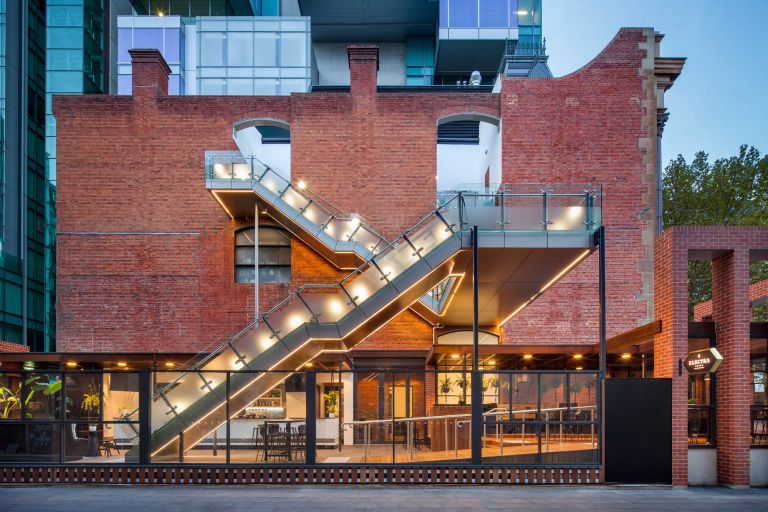 Designed by Studio 9 Architects, Electra House received a $10 million transformation as part of Adelaide's King William Street redevelopment.