Location

393-399 Sussex St, Sydney

Completed

June 2019

Architect

Paring Onions Design

Area

1,500sqm

Type

Construction

Delivery Type

Fixed Lump Sum

Duration

6 months

Project Manager

Golden Century
Technical expertise and a solution-focused mindset
With queues commonplace throughout the day and well into the night, Golden Century's upward expansion sought to satisfy the growing demand of hungry patrons.
Our construction journey in getting there, however, was not quite as simple.
A hidden story of ingenuity
Beneath the elegant façade lies a story of ingenuity. Demolition, structural steel, interior construction, and services infrastructure came together while the restaurant was in full swing.
Through technical expertise and a solution-focused approach, our team was able to deliver what several other builders had walked away from.
Our tight-knit collaboration with the client and interior designer Paring Onions Design is evident throughout; from the most intricate design detail to the structural stability and bearing of the build loads.
Complete services overhaul with commercial kitchens in full swing
The venue generates constant smoke from the commercial kitchens located on each floor. The build provided an opportunity to disconnect and upgrade services to ensure maximum efficiency.
Within the ceiling lies a highly technical installation of commercial services. Although hidden, the redesign was as dramatic a transformation as the façade itself.
All works took place between 3 am and 10 am – the restaurant's only downtime – ensuring that they remained fully operational during construction.
To further improve efficiency and ventilation, our services design team worked with the client and Paring Onions to redesign and create highly specialised kitchen range hoods.

Schiavello's delivery of this highly anticipated build overcame the impossible, and presents a world-class dining experience.

– Cardy Lai, Manager Golden Century

A creative solution to crane in materials
With structural steel, walls, and the façade installed, our greatest challenge then became transporting subsequent materials into the work-zone. This included six-metre wide cool room panels weighing 200kg each.
With the only access point being an entrance shared with patrons, our team opted for a creative solution to crane in materials – constructing a roof hatch.
ALUCABOND cladding was the finishing touch. With a gantry, scaffolding, and careful sequencing to ensure the safety of patrons below, the busy thoroughfare remained open and unobstructed. A nod to the former restaurant and a lucky charm for the owners, Golden Century's iconic old neon signage was reinstalled.
Read more on this 'impossible build' here.
Related Projects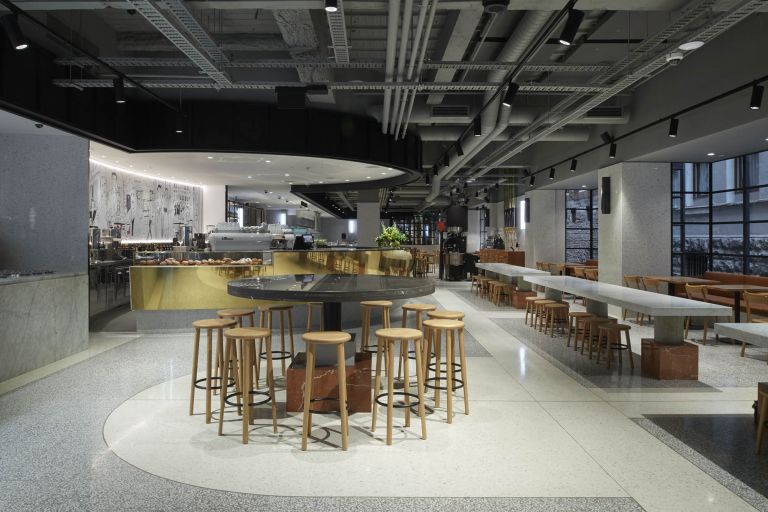 The new Brunetti emporium at Flinders Lane invites patrons to not simply taste the food but rather be immersed in the experience.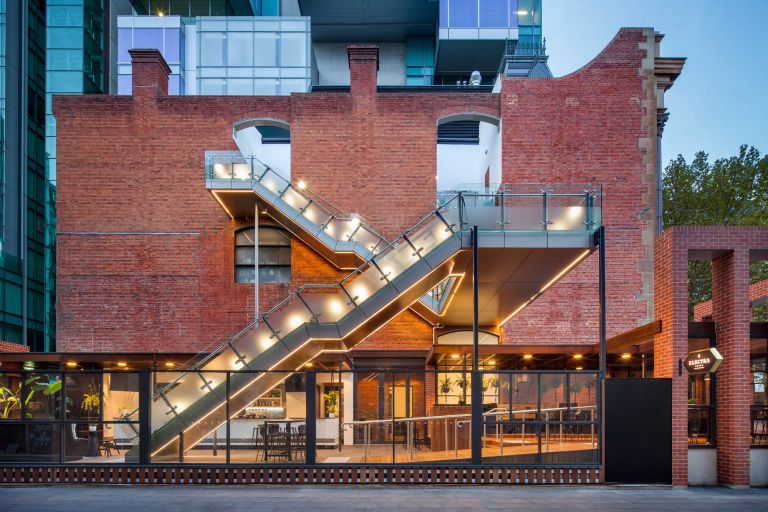 Designed by Studio 9 Architects, Electra House received a $10 million transformation as part of Adelaide's King William Street redevelopment.