Location

360 Bourke Street, Melbourne

Completed

January 2015

Architect

The Greater Group

Area

720sqm

Type

Fitout

Duration

7 Months

Project Manager

Gallagher Jeffs Consulting
A true construction partner
Schiavello Construction, the construction partner of over 15 Bank of Melbourne branches to date, carried out an aggressive three-stage program to complete the interior construction of the ground floor space. Situated on the corner of Bourke and Elizabeth Streets in the heart of Melbourne's shopping precinct, accessibility and coordination in one of Melbourne most bustling hot-spots proved to be a major challenge of the project.
Night works were essential for delivery
With a high volume of pedestrian, tram and vehicle traffic, extensive coordination with Melbourne City Council and a detailed traffic management plan were crucial to the program. Closing off footpaths, hoarding and permission to carry out weekend and night works were some of the measures put in place to minimise disruption, comply with access and safely carry out operations.
In particular, night works were essential for the delivery and installation of the escalator. A challenge which took over four months of coordination, planning and accurate measurements, due to the prefabricated structure coming from overseas and delivery and placement occurring in one, single night.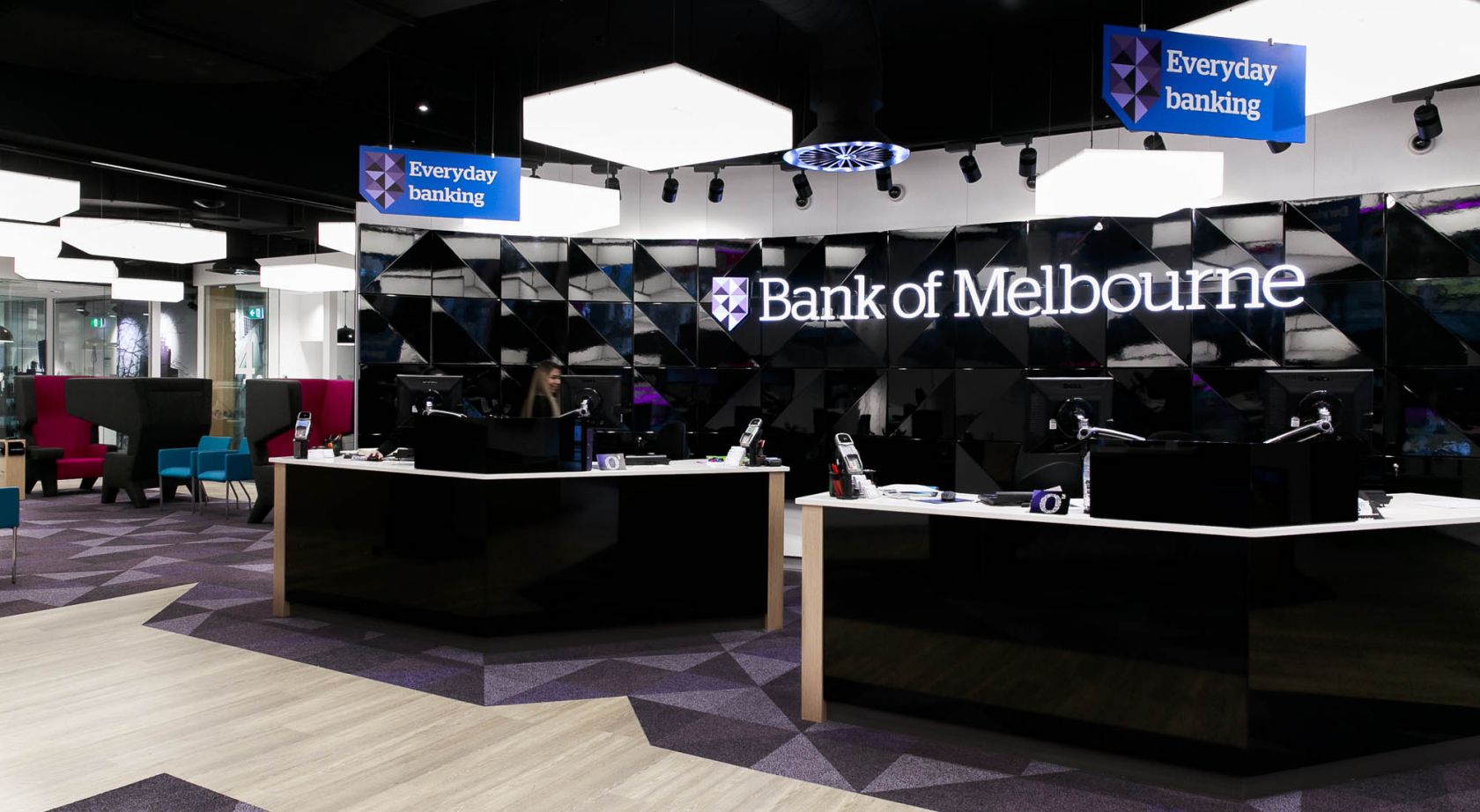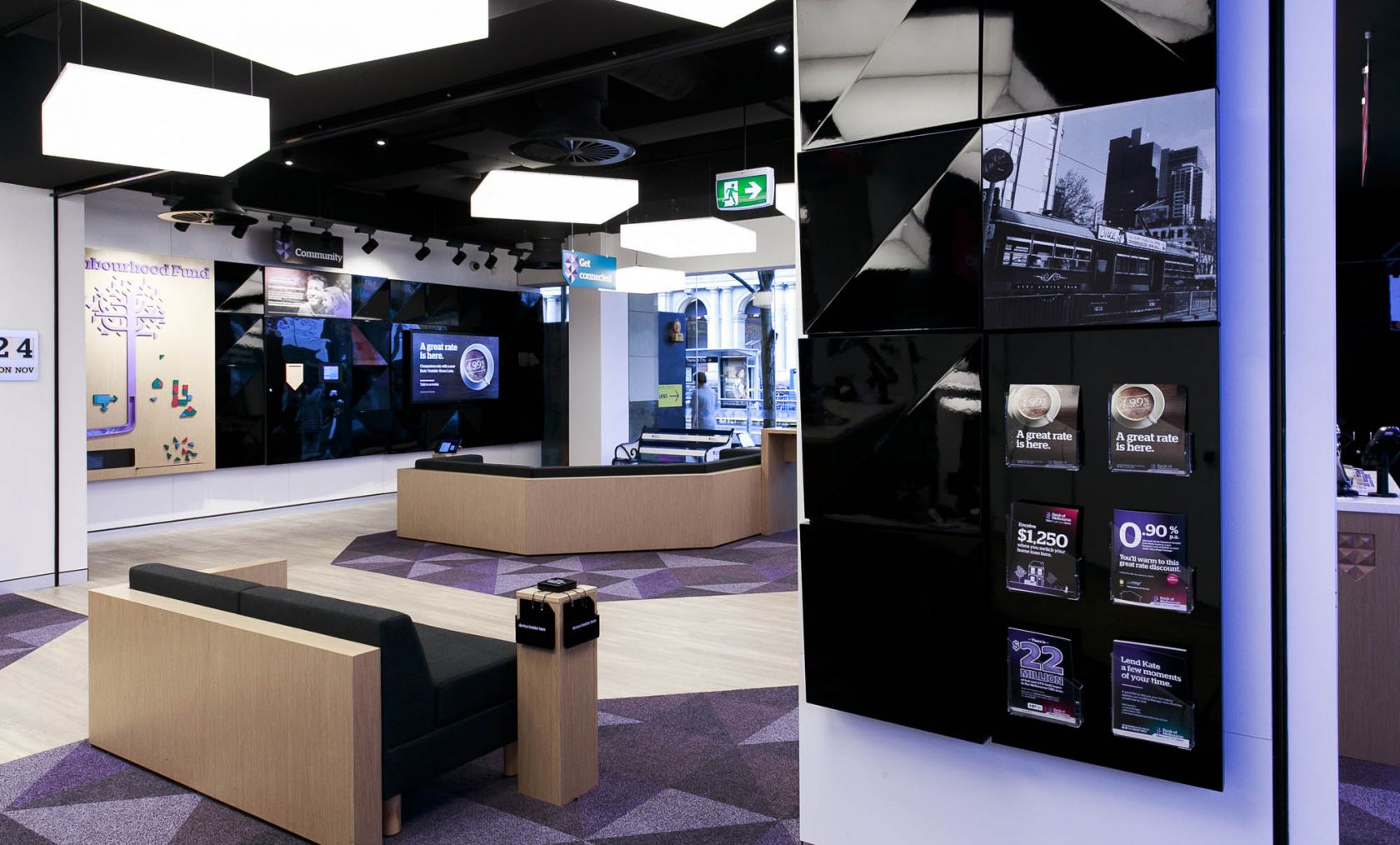 A grand scale fitout completed
The flagship store is an engaging, sophisticated and open plan space on a grander scale. A vestibule 'express zone' entrance features a video wall, dual auto doors and glazing by Schiavello subsidiary, Heritage Glass. Completing the fitout is the steel lined 'secure zone' along with veneer, corian and laminated bespoke joinery. Acoustically treated ceilings, services, partitions and feature lighting were also installed.
At 720sqm metres, the flagship store complements additional projects for the brand including the Bank of Melbourne Collins Street and Investore Centre.
Related Projects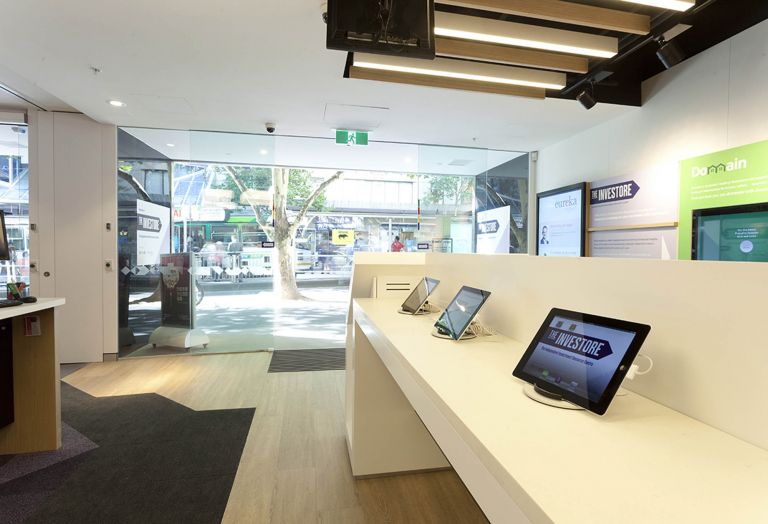 After delivering nine Bank of Melbourne branches to date, Schiavello was engaged to undertake the construction of a flagship branch.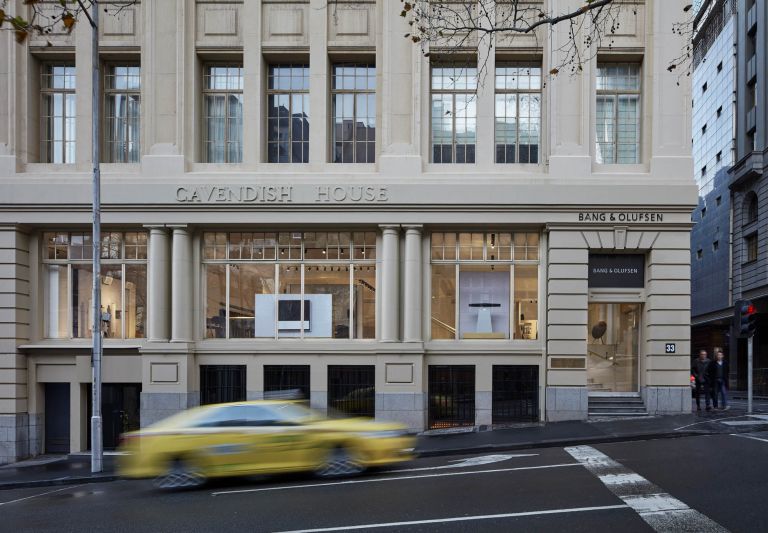 Schiavello undertook demolition of the existing space, then delivered the interior fitout with premium finishes.