Location

127 Rundle Mall, Adelaide

Completed

November 2012

Architect

Greenway Architects

Area

3,500sqm

Type

Fitout, Refurbishment

Duration

10 Months

Project Manager

Prorealty
History re-purposed for a modern day retailer
Kmart, one of Australia's largest retailers, opened its first multi-level city-based retail operations in Australia. Located in the Renaissance Building, now 127 Rundle Mall, in Adelaide's premier mall.
The Renaissance Building has a special place in Adelaide's history. The first building to feature external glass faced elevator cars when brought back to market in the 1970's, had in recent times fallen out of favour despite of its pride of place in the city's premier retail strip. The new owners, Joefield Investments, succeeded in attracting Kmart as an anchor tenant and selected Schiavello Construction to undertake the comprehensive refurbishment, base building works and interior construction.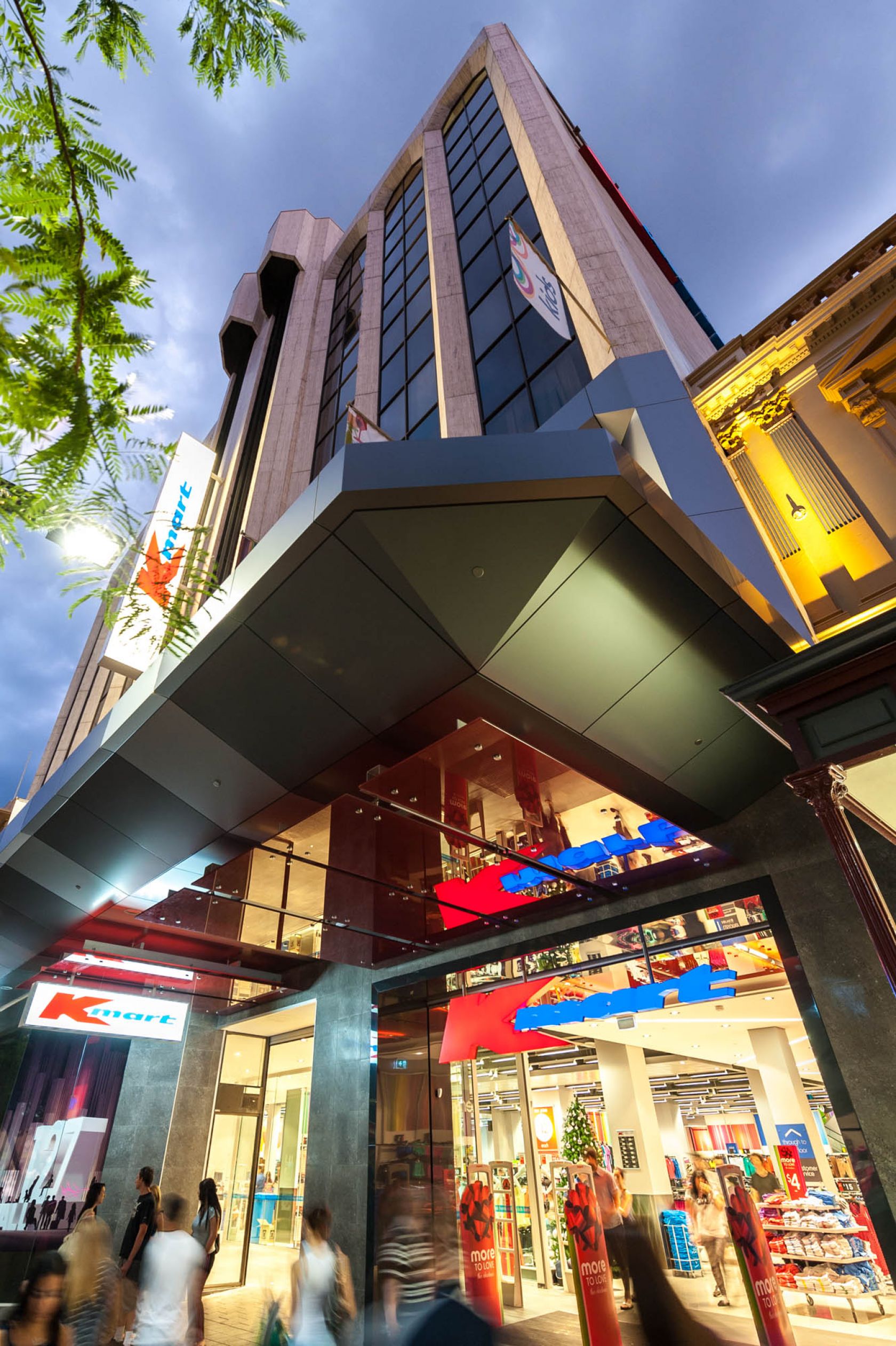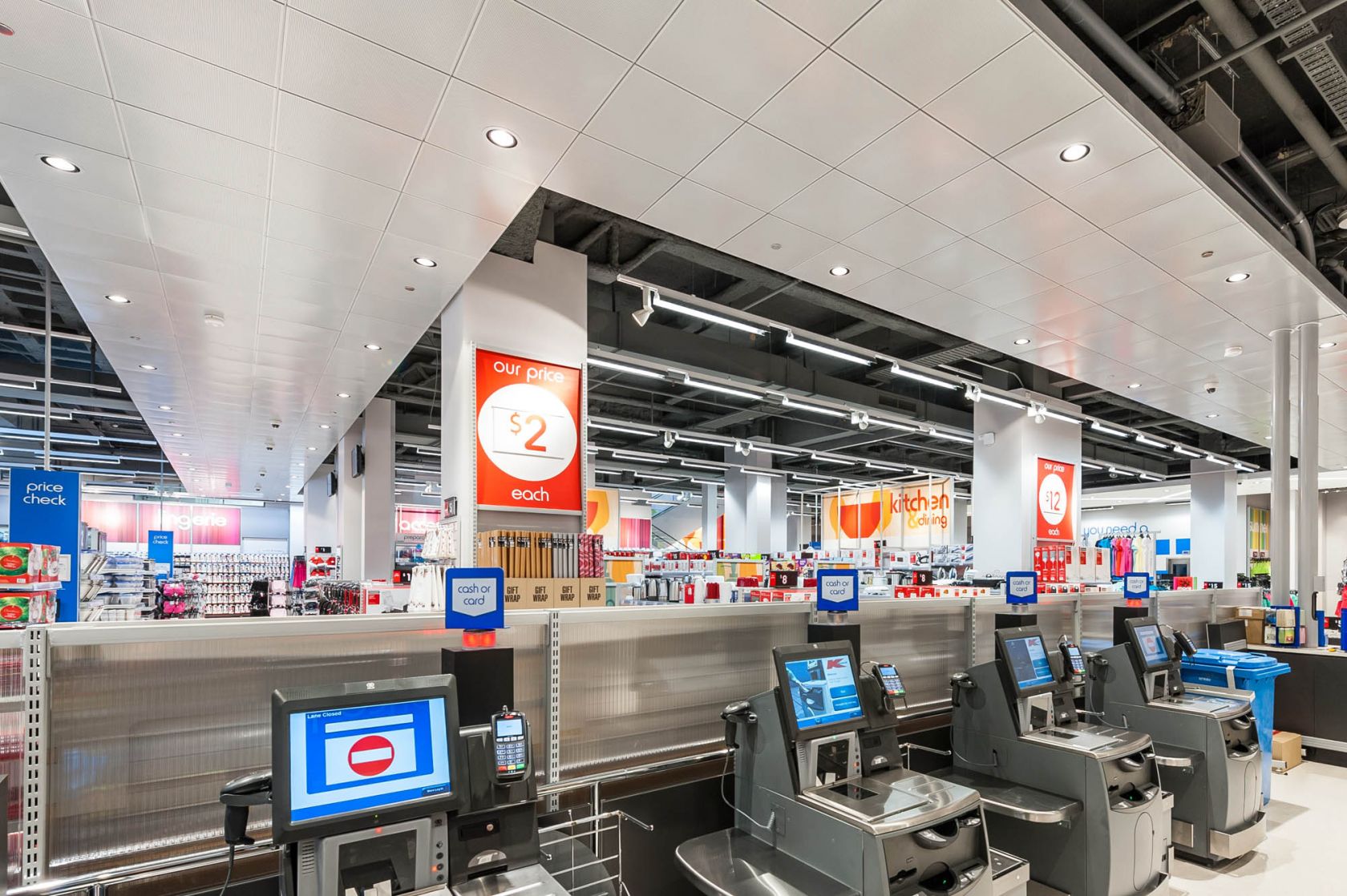 A fusion of industrial and CBD
Greenway Architects designed the space to have an industrial and CBD feel to it. Meeting a high-end design brief with a feature 9.5 metre high ceiling and display wall, metal suspended feature ceilings and other exciting finishes, plus the construction of a new atrium for the escalators joining the two trading floors. The interior construction also included framing and linings, floor coverings, all new electrical, data, mechanical, hydraulic and fire services to offer a completely new interior within the existing shell.
Ready in time for the unveiling
The building, a combination of three pre-existing structures, represented significant challenges in terms of adjoining floor level discrepancies, varying built forms and aged services, and the statutory removal of asbestos. Schiavello strategically moved the team through each challenge, and risk managed the asbestos removal responsibly with thorough supervision and meticulous process management, reporting to authorities, consultants and the client along the way.
Further, Schiavello Construction ensured the new store could open on time by accelerating the Stage 2 schedule within a constricted budget, which required an intelligent approach to the sequencing of works, and a steelwork re-design due to the changes in construction logic. The new Kmart store opened with great success.
Related Projects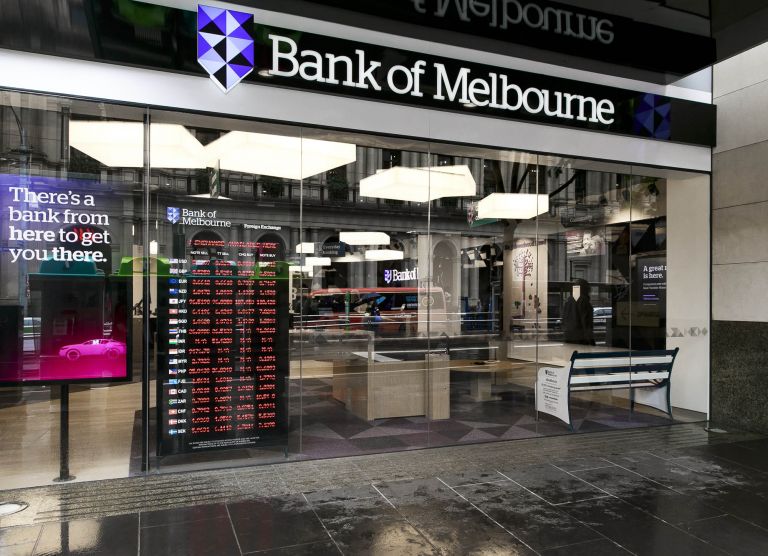 As the construction partner of over 15 Bank of Melbourne branches, Schiavello carried out an accelerated three-stage program to complete the ground floor interior.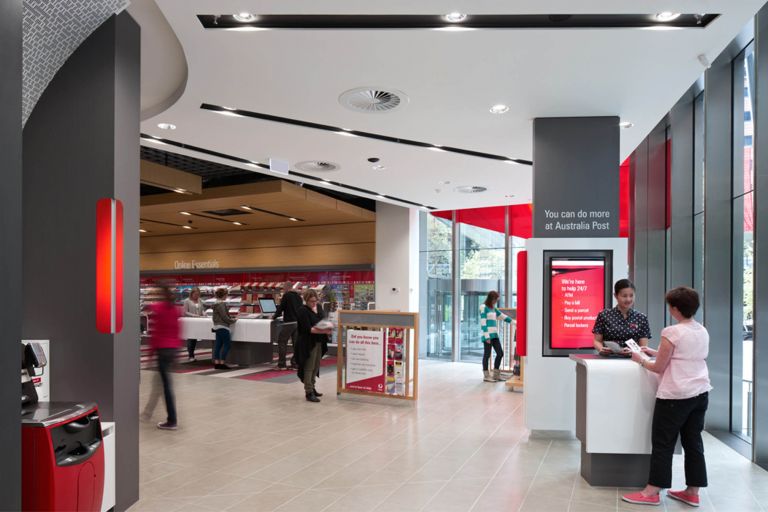 Schiavello was engaged to demolish and extend Australia Post's existing retail shop at the ground floor of 111 Bourke Street, Melbourne.