Location

70 Lower Gibbes Street, Chatswood

Completed

June 2021

Architect

i2C Architects

Area

4,000sqm

Type

Fitout, Refurbishment

Delivery Type

Design & Construct

Duration

3 months

Value

$1M - $3M
A cutting-edge space for the car of the future
With an accelerating transition to clean energy, demand for Tesla vehicles continues to gather pace. Given the unprecedented number of vehicles set to arrive on local shores for customer collection, our team faced a three-month turnaround to deliver over 4,000 square meters.
Understanding the client's priorities from an operational perspective formed the basis of Schiavello Construction's approach. Viewed through this lens, Tesla is assured with complete certainty in design continuity, budget, quality, and a streamlined process for speed to market.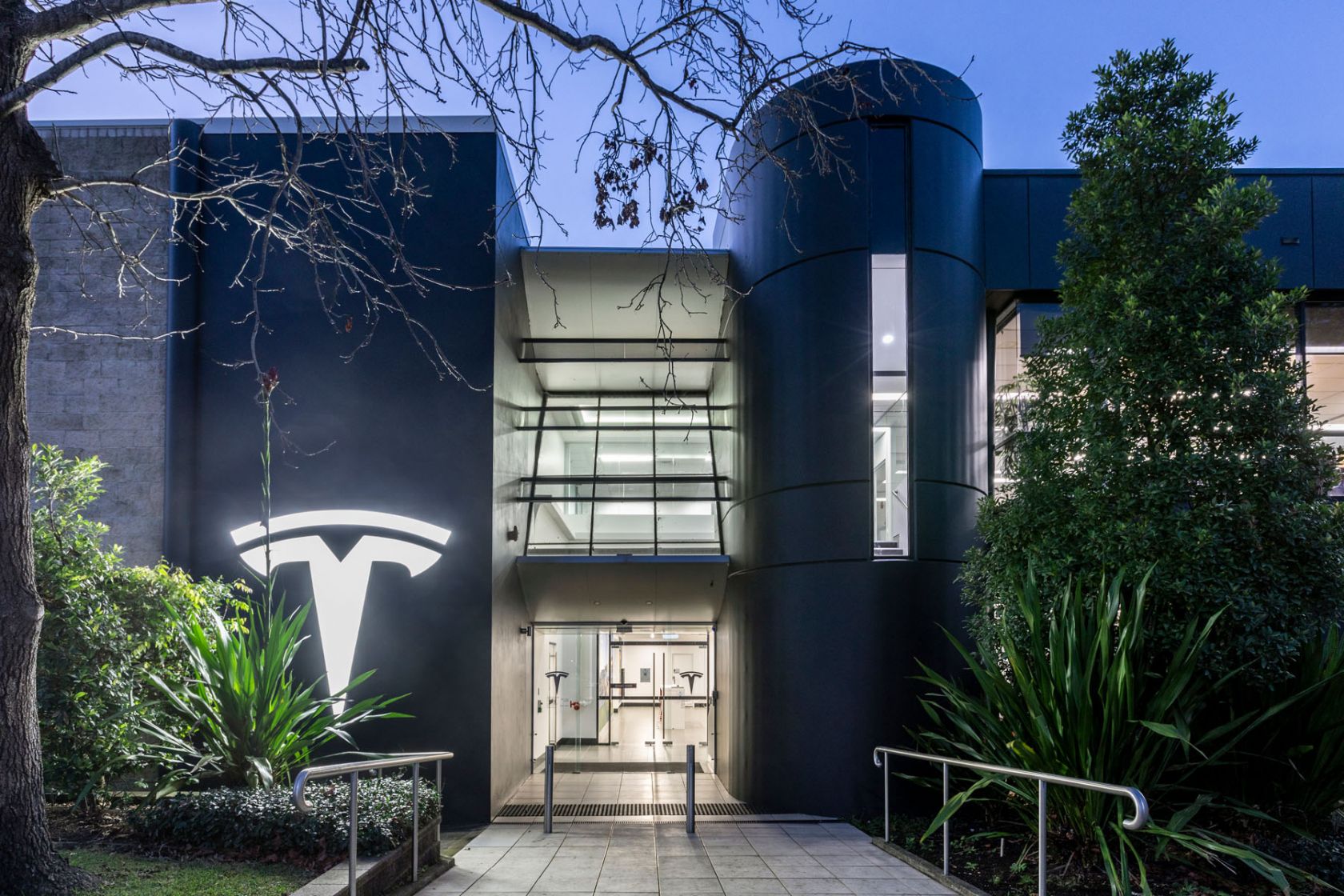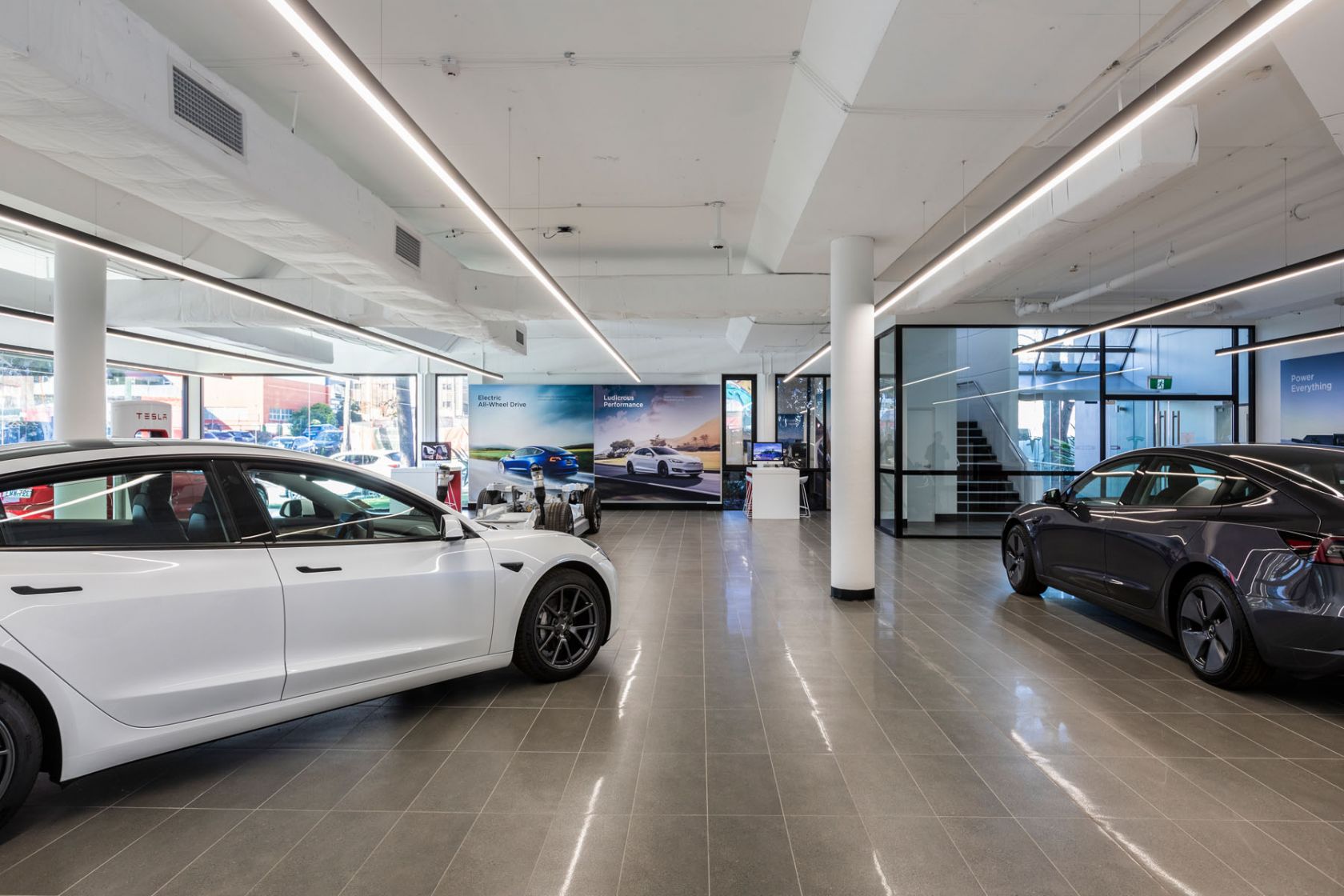 Out with the old, in with the innovative
The design adaptation oversaw a modification of the existing structure to make way for a highly refined fit-out, achieving a large, open workspace by stripping out the existing site, which had previously been subdivided into multiple tenancies.
Throughout, by approaching the project as a partner, proactively and decisively managing the degree of change and adaptation involved in the project, the programme was adhered to closely, ever cognizant of the business imperatives at stake.
For example, functionally, a key component of the facilities comprised washing bays and charging station facilities, so that vehicles can be washed and charged prior to collection.
The original wash bay design underwent multiple rounds of modifications at a fairly developed phase of the project, involving completely ripping out, re-orienting and then reinstating services to achieve the client's desired operational outcome. Here, despite the scope of the project increasing by upwards of 30 per cent, original deadlines remained in place.
Furthermore, Schiavello Construction's sensitivity to Tesla's operational needs prompted a creative approach to the construction process, wherein parts of the site remained accessible to Tesla for cars to be brought in. This was achieved by adopting a phased approach to the application of the floor finish prior to handover. While Apoxy floors typically need to be cured for 1 week, the process was broken up into two parts, thereby creating a passageway for cars to enter.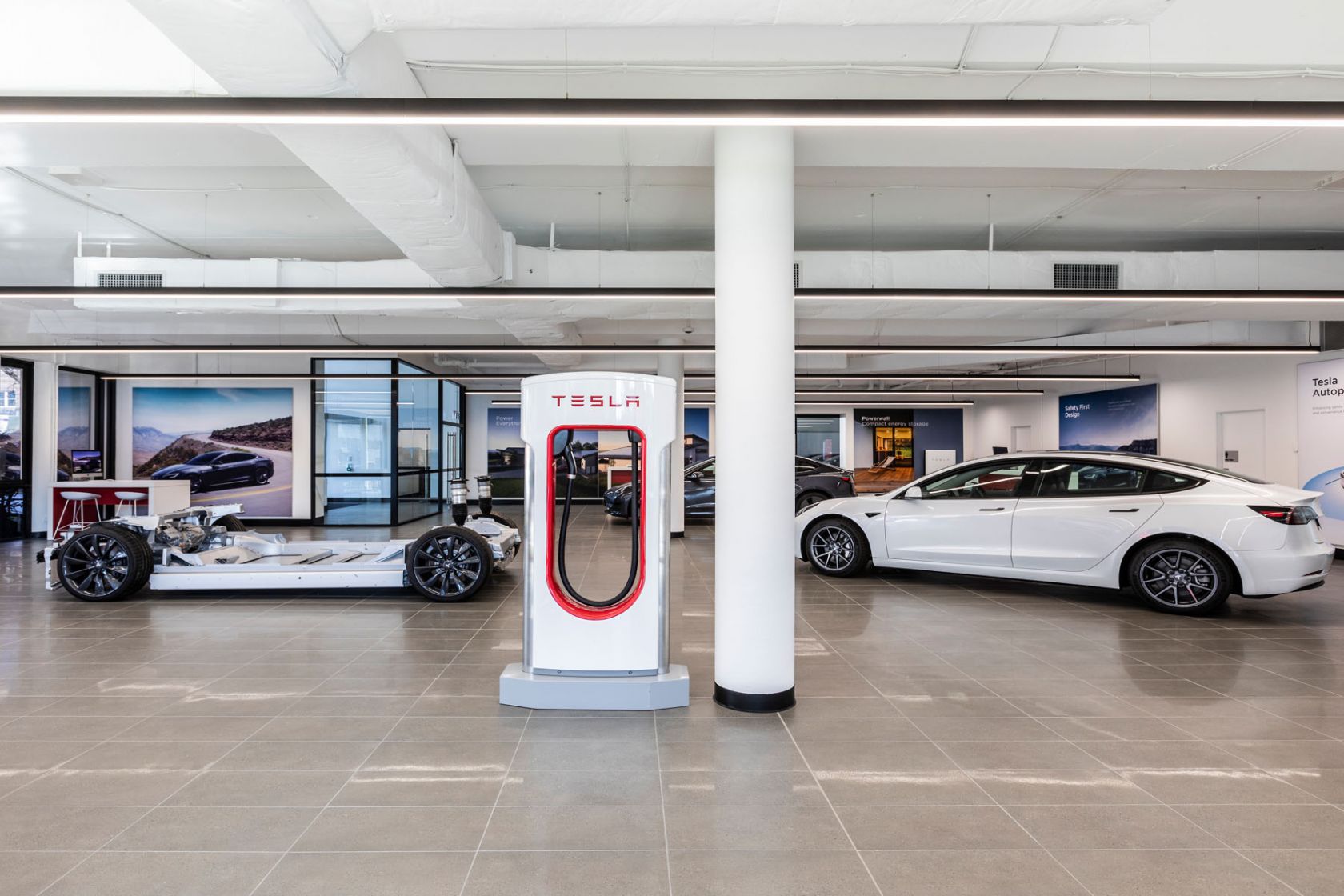 Designing an experience
In close collaboration with i2C Design, our partnership saw a successful and established international brand translated to accommodate the local landscape.
Tesla's sleek, ultramodern aesthetic, high quality and branding elements are communicated through every touchpoint, culminating in a rarefied brand experience. Additional challenge lay in transforming the enormous existing structure into a refined space that embodies these brand associations within the incredibly tight timeframe.
You'd expect nothing less from the world's foremost challenger brand, delivering a space that disrupts the established car dealership model to support an experience for which Tesla are legendary.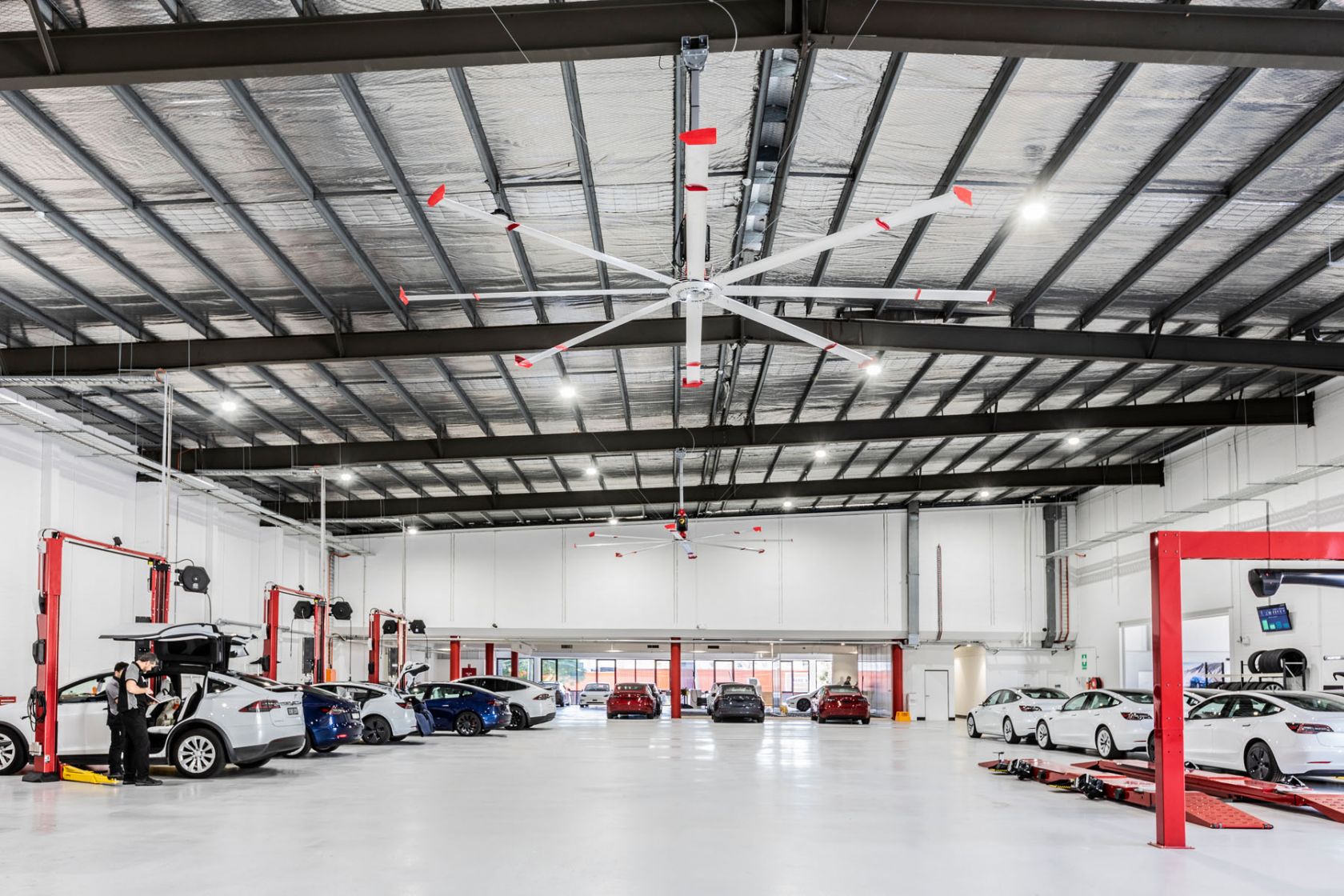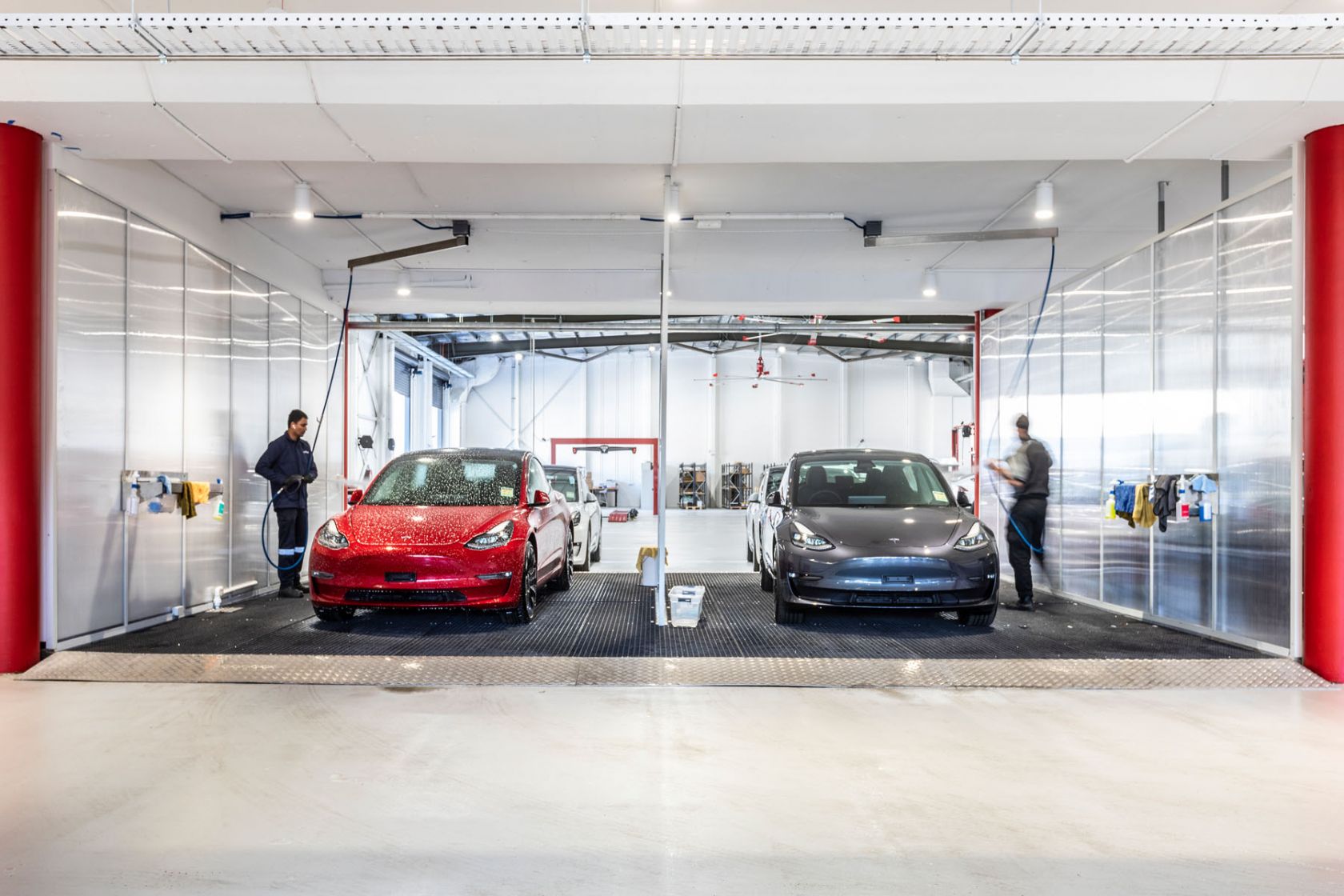 A site that announces its arrival
The gravitas of Tesla's glazed glass façade is the culmination of the External works undertaken alongside extensive landscaping and civil works. Taken together, the sleek structure, delicate lighting and distinctive branding and signage combine to imply an impressive aura. In addition, the epoch of the existing building necessitated a complete mechanical and services overhaul, with a suite of upgrades incorporated to meet current standards.
Accelerating the shift to electrification
Unsurprisingly for a brand supercharging a global shift to clean energy, the Tesla Chatswood project was heavily electrically oriented, with significant power upgrades undertaken to accommodate the site's charging stations.
Liaising closely with Ausgrid, much of the surrounding streets were excavated to install additional electricity. This titanic task involved the installation of large volume of high voltage power cables; running three phase power cables in quantities of in excess of twenty (for context, most sites might run about 2-3) to service electrical equipment including Tesla's trademark wall chargers.
At Schiavello, our proudest achievement is the evolution of projects into continued partnership with our clients. We are proud that the collaboration on Tesla Chatswood has forged an ongoing relationship.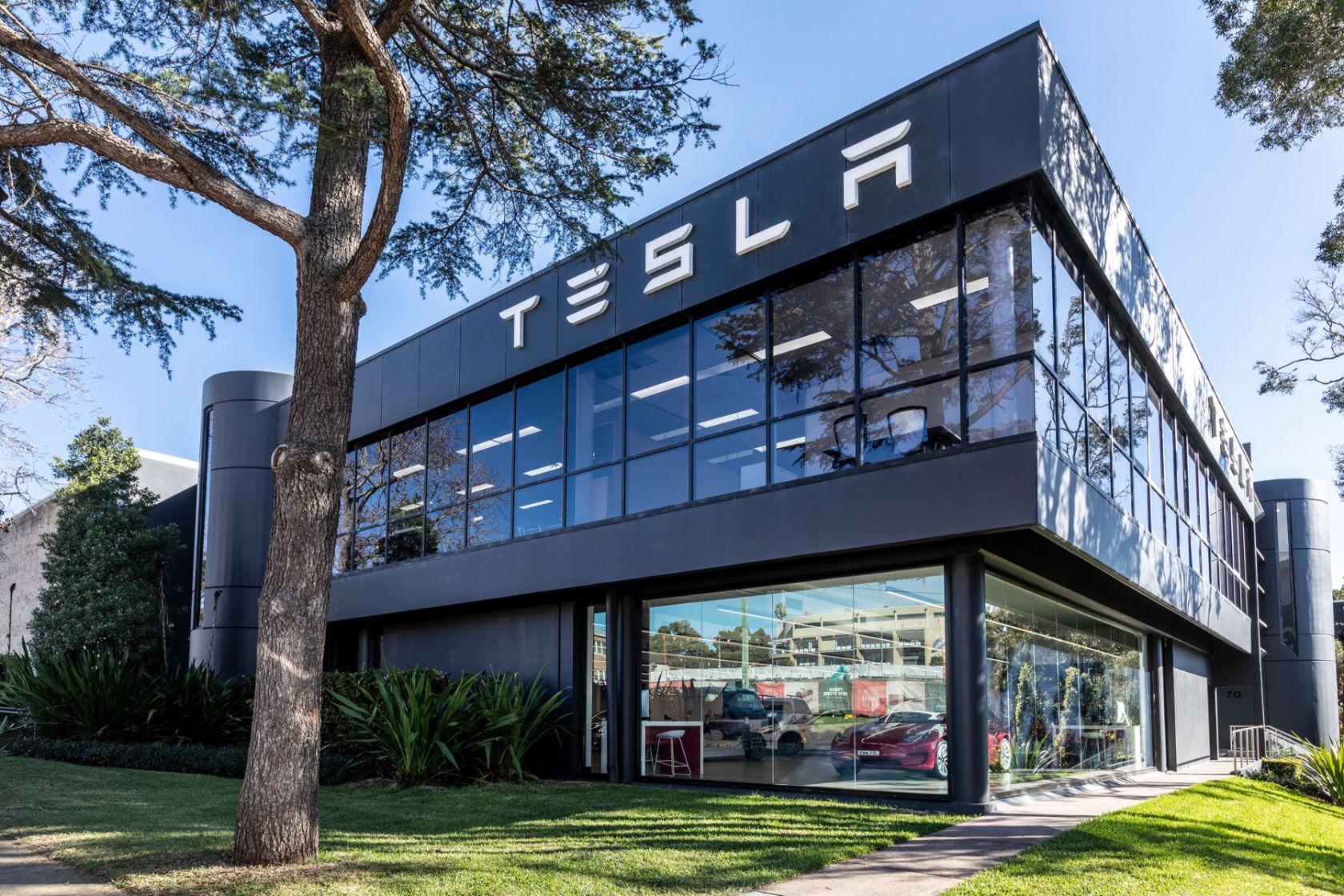 Related Projects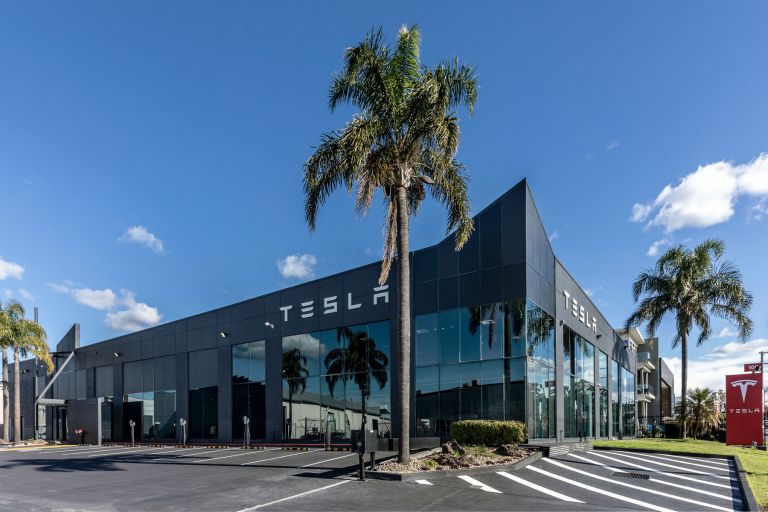 Tesla engaged Schiavello Construction and i2C Architects to deliver their highly anticipated Australasian expansion – the first of the roll-out took place in a former Miranda warehouse.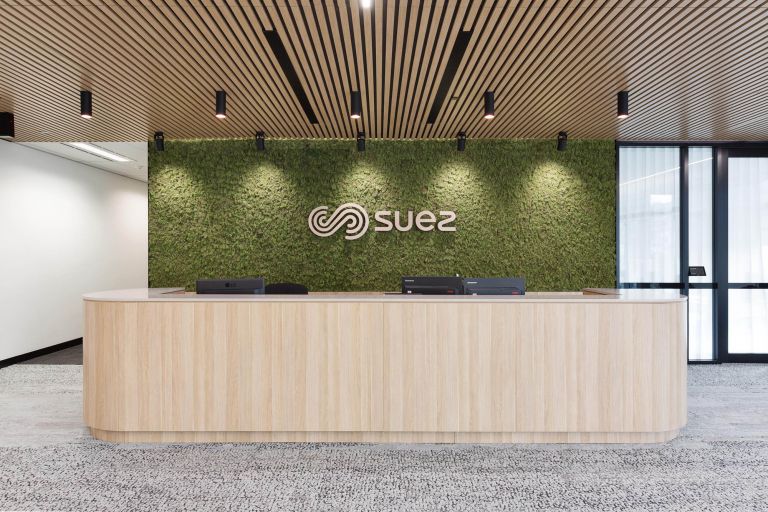 Schiavello and architectural firm RFA, delivered SUEZ a dynamic space to house their ever-growing team and reflect their brand identity.