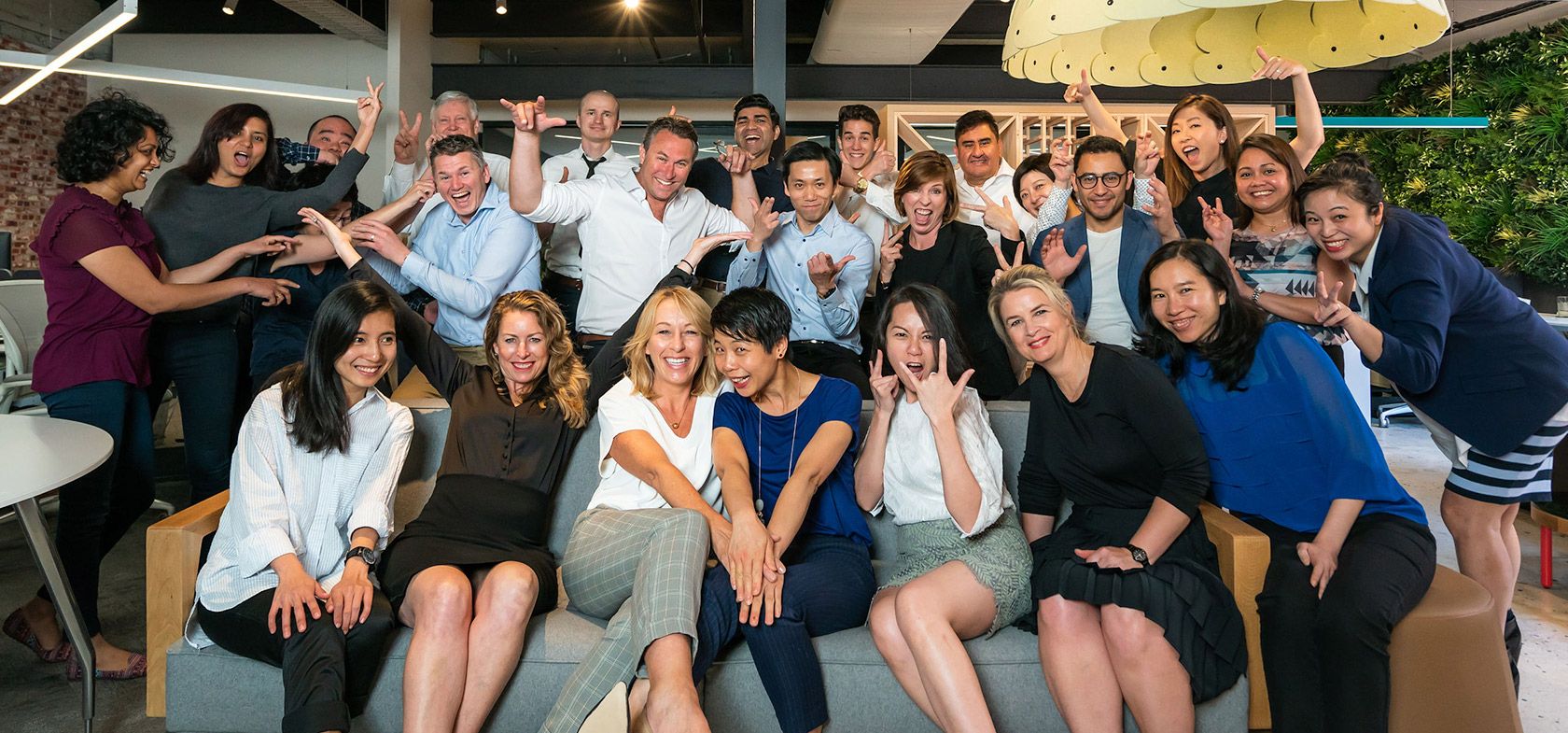 Collaboration, conversation, and culture
---
For directors Brian Hollis and Andrew Ip, building and maintaining strong relationships within their team, as well as with clients, is what has enabled them to grow into the industry-respected architecture firm they are today. Established in a spare room in 1995, the five-person team has since grown to an organisation with over 25 architects and interior designers in Sydney's North Shore.
RFA Architects current office is a reflection of its commitment to fostering enduring connections with others, as clients become return customers – but not always in the way you would expect.
People often comment about the culture here, and some corporate clients ask us if they can work from our office for the day. It seemed an unsual request at first, but we just embrace it now. It's great.
The design of the office space itself has positively contributed to the collaboration between staff and clients, as they embrace the flexibility of the space. "The fitout in our old space was pretty stock standard. But there is a noticeable difference when clients come through into the new fitout," he says.
There is no traditional reception desk – and for good reason. The office was consciously designed so that clients, consultants, and visitors enter directly into what they call 'the engine room', instantly becoming part of the mechanics and culture at RFA.
Underpinned by a collaborative ethos, the physical space influences one's behaviour. And for RFA's architects and interior designers, this sentiment is true, as their space encourages innovation and conversation in their work. "It's great to be able to look out into the office and see people talking, working together, or laughing. This relaxed culture is at the core of our business and really makes us who we are," says Brian.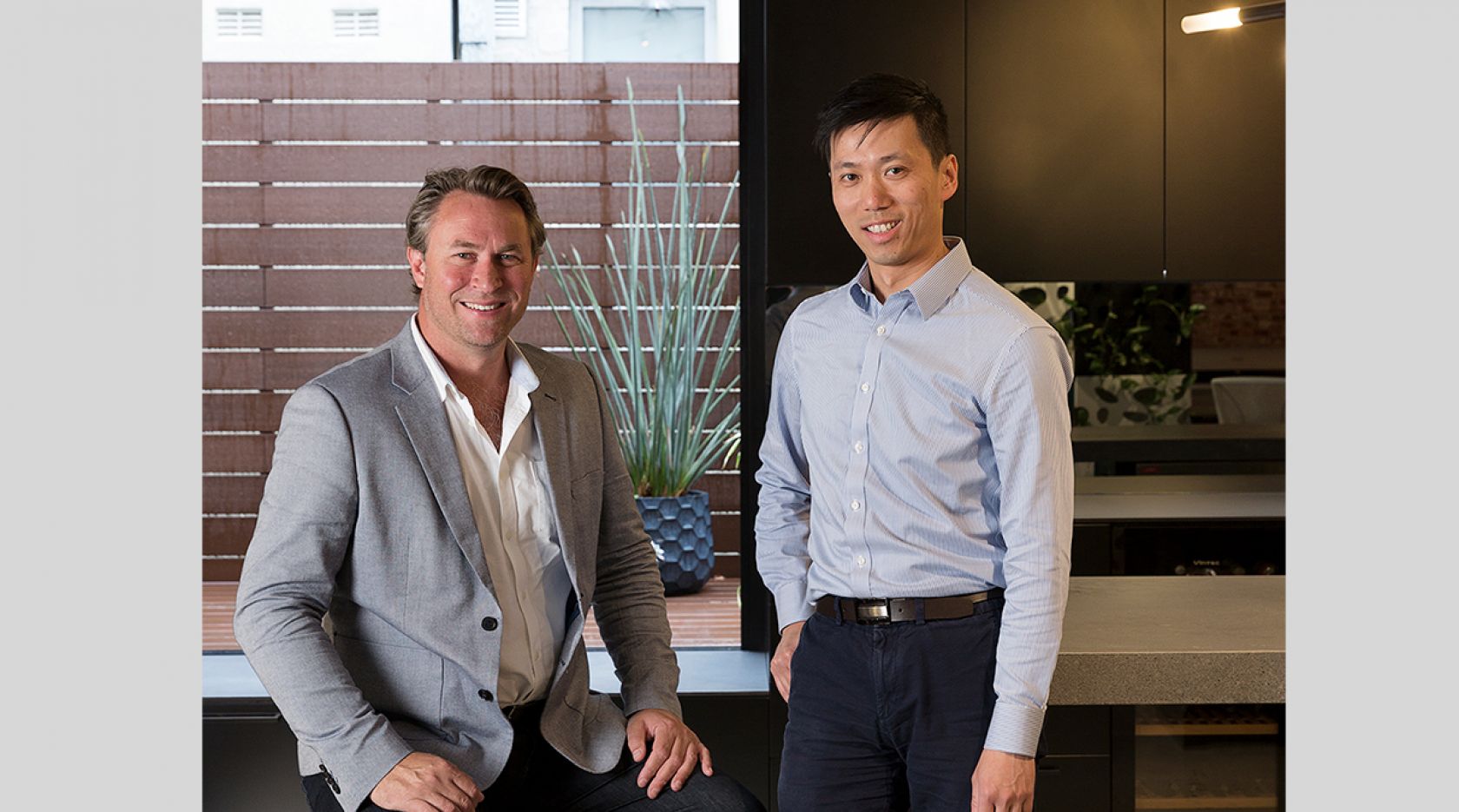 RFA Architects Directors - Brian Hollis and Andrew Ip
Deeper connections
---
While the firm's physical environment has positively influenced relationships, Brian insists deeper connections are built through the processes embedded in their practice. From conception to completion, the design process will vary from job to job. Unchanged, however, is the respect and importance in understanding the client's brief. And at RFA, the key to this is the architect's ability to listen to the desired requirements presented to them – even if they aren't obvious at first.
Andrew explains, "We worked on a house not long ago, and when we went to present the concept to the client after our first meeting, they were so surprised. They said, 'Wow, you've nailed it, even though we didn't go into detail with the brief.'"
"We put ourselves in our clients' shoes to better understand their thinking, and we get deeper in their thought process to learn what they ultimately want out of the project," adds Brian.
For some clients, working with RFA is their first experience in engaging an architect. In these instances, the firm's staff relish in the opportunity to guide clients through the overwhelming process. "We understand the challenges from our client's perspective, and we have a good grasp of the technical design and approval compliance processes," explains Brian. "So for clients who come to us without any experience in the process, it's nice to be able to hold their hand through the journey. To watch people become trusting in what you do is really rewarding." This willingness to educate and offer guidance only further emphasises the core values that RFA operates on. The ability to communicate and collaborate through all facets of work has fostered a genuine culture of respect that has clients coming back for more.
Your vibe attracts your tribe
---
Previous experience in hierarchy-driven architecture firms has enabled both Brian and Andrew to create an office environment that embraces ideas from all team members. "I like to think we have a no ego policy in our office," laughs Brian.
"So, when a new project comes across the boardroom table, all hands are on deck. We give four or five staff members an hour to come up with a concept and after that hour, we will sit down and discuss. And more often than not, the final concept is an amalgamation of all five." The work produced in RFA's office follows a contemporary yet comfortable aesthetic. With refined restraint, their style softens the sharpness that often comes with modern design.
While most architects credit others' work as inspiration, Brian and Andrew's approach to design is aided by an interest in the various processes architects apply to their practice.
"We get inspiration from a lot of architects around the world. Looking into what these architects have to give in terms of their design process allows us to go deeper and refine our craft," explains Andrew.
What is clear is the commitment the team at RFA makes in offering their clients a holistic understanding of the architecture process. Through collaboration, conversation, and an undeniably positive culture, they have built a respected and engaged client network. They say your vibe attracts your tribe. And although this phrase may seem somewhat of a cliché, there is a reason for its eminence in the identity of RFA Architects.
Project collaboration
---