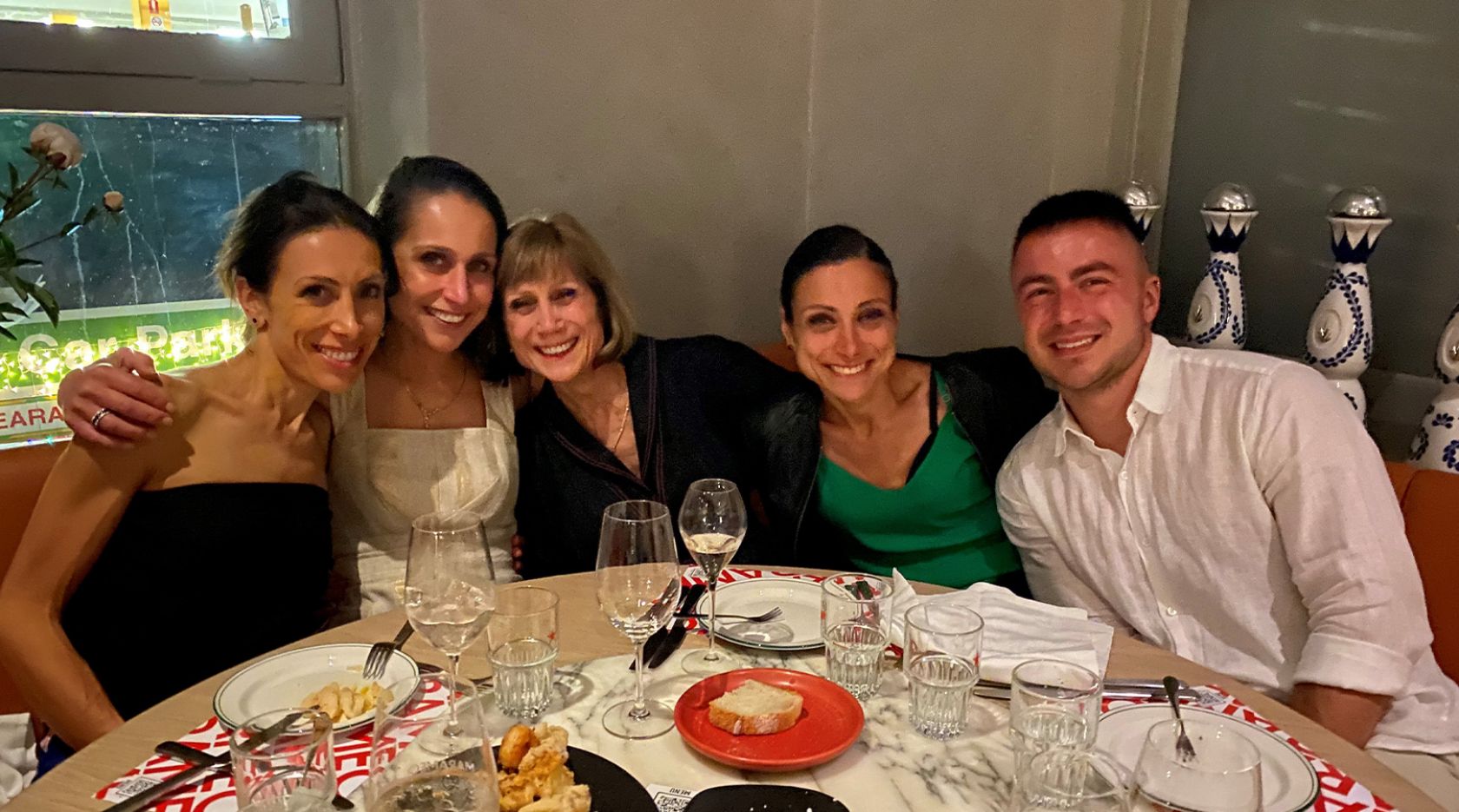 Together with my sisters and mum. Belinda, Vanessa, Maria, Leanne and Me (L-R).
---
When considering how we could celebrate International Women's Day, I sat down with one of my up-and-coming project coordinators, Bri, to brainstorm some ideas together. She asked me a simple question, "what do you want to get out of the occasion?"
After pointing out to me, the ridiculous fact that the most googled topic on International Women's Day is 'when is International Men's Day'; I knew the celebration needed to make a difference. I spent a few days thinking about it and responded to Bri with, "it needs to be more than an afternoon tea, or photoshoot showing our female workforce. It needs to acknowledge the challenges that women face professionally, and the equity we can provide to get to equality. Because women in working environments are often unheard, undersupported, and ultimately under-represented."
As a business leader, an advocate for change, and someone who strives for greater social equality, this day means a lot to me personally. We can, and should, all talk about our mothers, sisters, nieces, aunties, wives, or friends that we are celebrating this day for. For me, it means immersing myself in conversation with the women around me; learning more about the challenges they have faced personally and professionally, and understanding the roadmap to a future without gender bias.
Gender bias is a major challenge that women face. Overcoming assumptions placed on them, that if you don't want a family now, you will inevitably have one. The perception that showing emotion is a weakness, and acting 'like a man' is often the way to be considered for a promotion. That, when a woman is assertive, she will often carry the tag of being a 'bitch'. Whereas, a man is deemed strong when being assertive.
When a woman decides to have a family, she juggles the timing with trying to have a career. And there is a social expectation that once they do have a family, they will be a homemaker, and not the breadwinner. Yet, this expectation is not placed on men.
We need to be providing environments and leadership that allows for an equal voice. We often talk about the opportunity that exists now, that didn't before. And, speculate about what can be. That, we should be happy for the progress that has been made, and know that equality will happen eventually, and that's good enough. But it's not. We can do more to help women reach their full potential in the workforce. I can do more.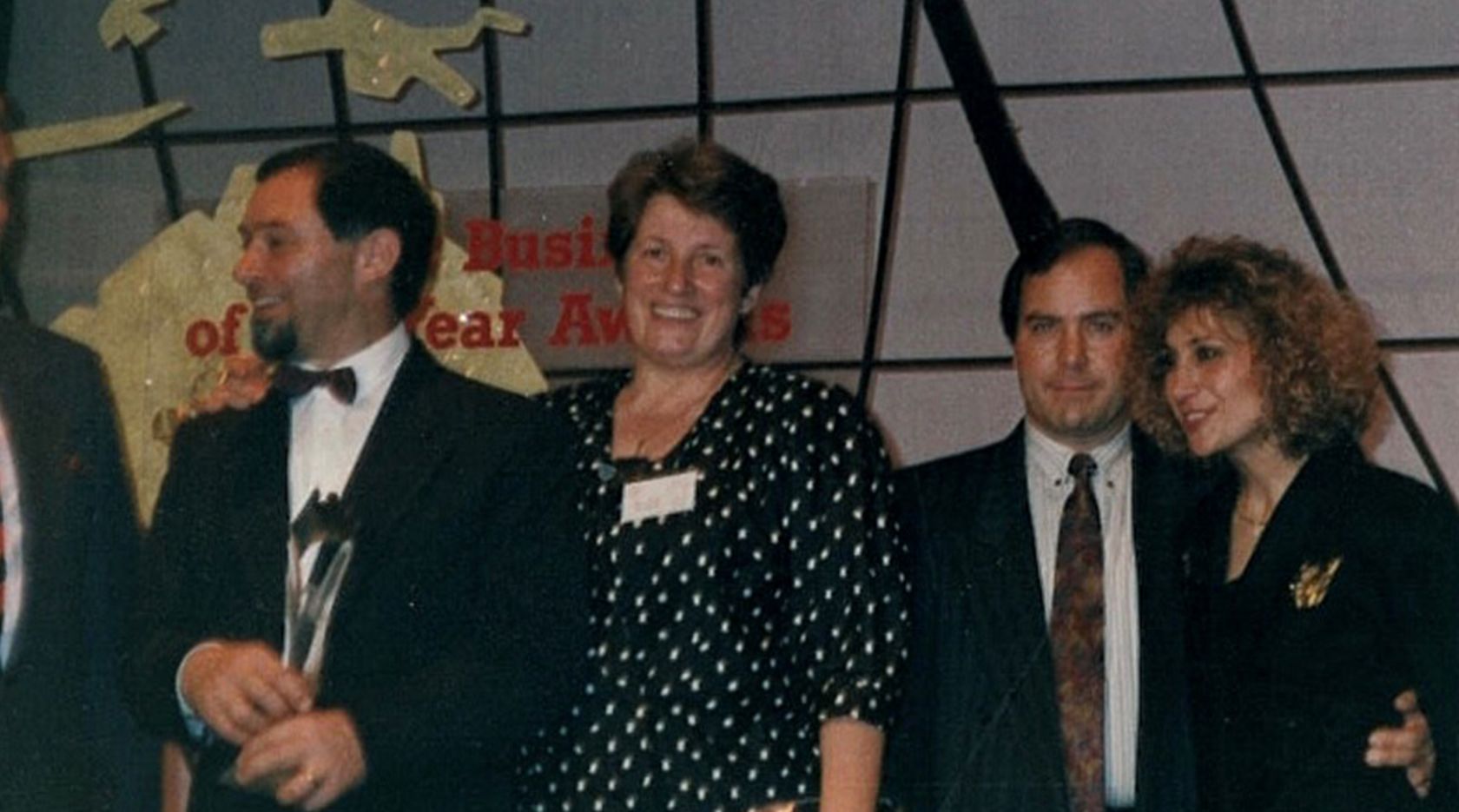 Elda and Maria were always there and always the backbone to Tony and Joe. Tony, Elda, Joe and Maria (L-R).
I have grown up with some wonderful female influences in my life. You often hear the story of Tony and Joe. Equally as important, is the story of Elda and Maria. Wives, mothers, sounding boards, mentors, councilors, pillars of strength, and influencers. In the inspiring words of the mother from 'My Big Fat Greek Wedding' - "the man is the head, but the woman is the neck and she can turn the head any way she wants." Elda and Maria have been the backbone to Tony and Joe. They are the reason that our family and business has successfully coexisted. They worked, ran a household, and raised their family. Strong and respected women, they helped make this business what it is today, all while providing unwavering support to their husbands.
Today, we reflect on these successes and reaffirm that a woman's role should not always be centred around the trade-off of having a family. Their role shouldn't always default to being the supporting cast, and just participating in the workforce.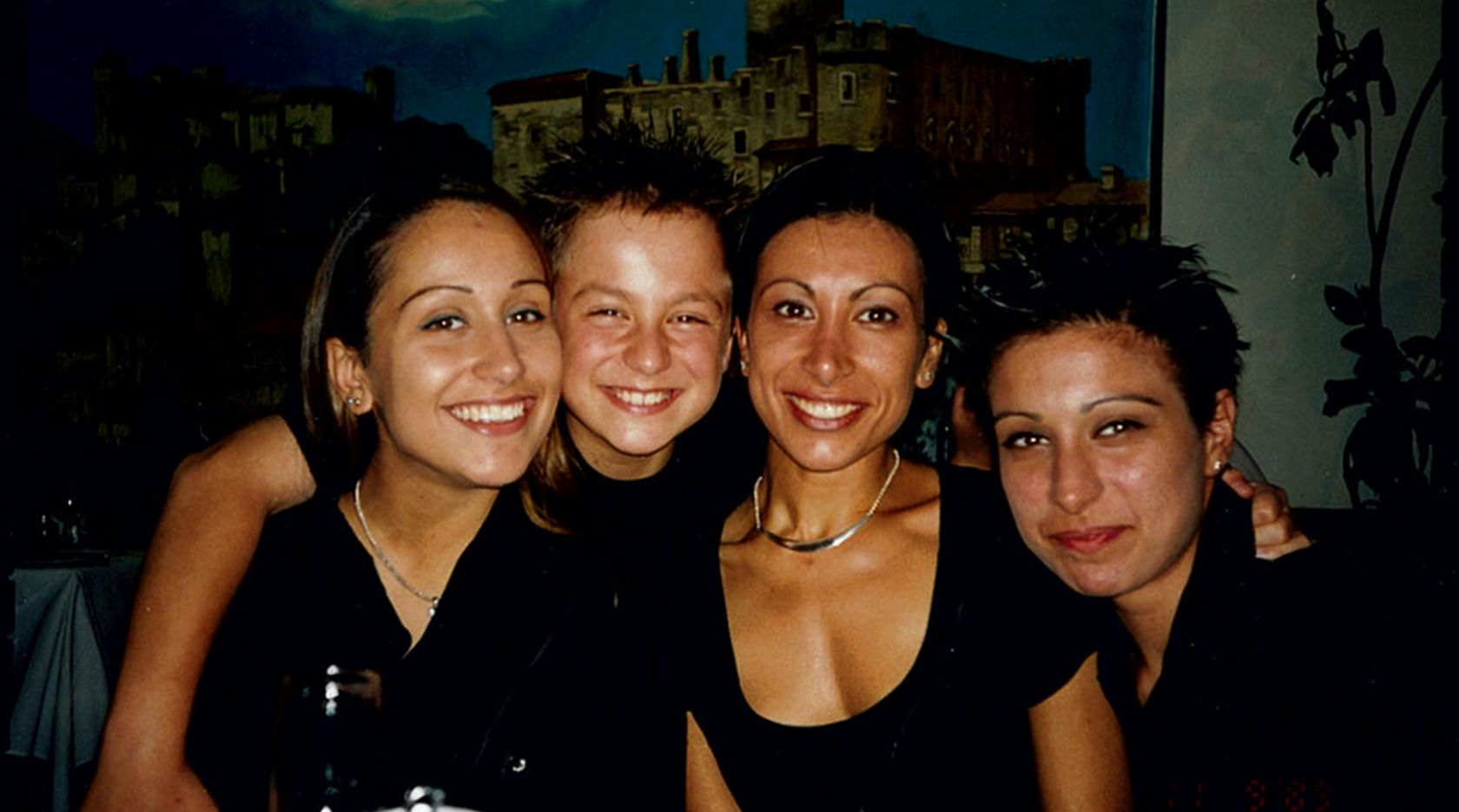 Growing up with three older sisters who have always inspired me to be my best. Vanessa, Me, Belinda and Leanne (L-R).
I have three wonderful, intelligent, hardworking, benevolent sisters; all of whom are mothers, and are at different stages in their active careers. They all have supportive husbands, loving families, and of course, a lot more opportunity presented to them than most. As they have re-entered the workforce from building their families, what has amazed yet frustrated me, is just how humble they are.
Amazing, because they are selfless and will always put others before themselves. Frustrating, because they devalue their worth, are overly cautious when committing, and never want to disappoint. Ultimately, they will rarely put themselves out there and too often play down just how great they are. They will undersell their contribution, and always take a more conservative approach to their abilities. Happy in their lives – absolutely. But are they reluctant to strive for more because the life they know is to be the caregiver, and not the CEO once they have a family?
Women are often more emotionally intelligent and are more supportive of their peers. They will often listen and collect information first, thus making more informed decisions. They are often better at questioning, and as a result have a deeper understanding of the problems at hand. Not to mention, returning mums are often more efficient in their use of time, and their decision to return to a career means they are doing this with a higher sense of purpose. This ultimately drives a higher commitment and better outcomes for business.
So, I want to use this day to make sure we are having conversations of substance. That we are building greater empathy to understand the challenges for women. I make a personal pledge to all women, not just my sisters, to make sure they realise their worth and never doubt it. To ensure they never sell themselves short. To help them find and project their voice, so they can reach their full potential.
There is equality and there is equity. Sometimes we need to remember the opportunity we have, and share some of that to provide equal footing for others. This is real equal opportunity.
Happy International Women's Day.
Christopher Schiavello
Hear from our inspiring leaders and employees about International Women's Day
---
How can equality for women be achieved?
"As an industry, we need to do more to support women throughout all stages of their career. Junior employees need mentorship and role models within their organisation to lead the way, and show them that they can succeed. Organisations need to do more to support working mums as far too many women are disadvantaged in their careers solely because they choose to have a family."
- Samantha Simpson, Data Analyst - People and Culture Consulting
"By making inequality visible. We all need to make sure that if we see inequality in the workplace, we stop it. Make it an uncomfortable reality that has to be addressed and dealt with. We have a voice, let's make it count."
- Giannina Rojas Delores, Accounts Manager - Schiavello Construction
What is the opportunity you see for women professionally, that aren't being leveraged at the moment?
"Women bring a unique set of 'soft' skills to the office, frequently encouraging, focusing on communication, motivation, and ultimately performance. Women also lead differently due to their emotional intelligence when compared to their male peers, their leadership style can strengthen employee work ethic, critical thinking skills, and lead to greater collaboration. With this in mind, we can create happier, more motivated employees, and more successful companies."
- Marina Borg, Operations Manager, Schiavello Furniture
"Every day, in every situation, women are conscious/sub-conscious of the need to balance the overt expectations of society on how we should feel, think and behave at work. Too often our natural strength of being more emotionally intelligent and responsive is also viewed as a weakness in work situations, and considerations for progression. We need to change our thinking and biases of the genders, and accept that all diversity contributes to a better individual, team and dynamic at work."
- Keti Malkoski, Principal - People and Culture Consulting
What does International Women's Day mean to you?
"It's a platform to celebrate and promote significant change in the way we conduct our attitudes towards total equality in the world today. We recognise our historic attitudes and the journey on which we as a society, have walked. To promote a better future, we must first understand our history, a history that dates back to the first unofficial IWD in 1908 where inequality and demand for change was first voiced. Looking back on the history we have come a long way, but not far enough."
- Ben Tonkin, Senior Project Manager - Schiavello Construction
"International Women's Day is my affirmation to strive for 'equity' leading to equality. I remain astonished that society is still grappling with the fundamentals regarding gender bias. What seems obvious to me, I follow the golden rule of: If a person performs a function they should be rewarded accordingly, regardless of their gender. Moreover, opportunity of advancement should be without discrimination of gender, whereby by women receive alternative treatment, are ostracised or less respected."
- Hassan El Reyes, NSW State Sales Manager - Schiavello Furniture
What role can men play in bringing greater equality to women?
"Have conversations with the women in their life to understand the challenges that they regularly encounter, both professionally and personally. Then, be open to change and where possible be advocates for gender equality."
- Pippa Homes, WA State Manager and Director - Schiavello Furniture
"Within a workplace, men should be backing and supporting their female colleagues, giving merit where merit is due. At home, men can start with their sons, daughters, nieces and nephews, continuously teaching and showing young children that they can achieve whatever they want to achieve."
- Samantha Simpson, Data Analyst - People and Culture Consulting
"Overcome your own gender bias, and not be limited by it. One day, it will be your daughter, sister, niece or wife impacted by another man's bias."
- Tulay Seker, Marketing Manager - Schiavello Construction
What is your pledge to ensure an equal opportunity future?
"I pledge that I will support gender equality and equal rights for all. I will ensure women team members feel safe and are fully supported to achieve their goals, and that you will not need to compromise family life for a successful career."
- Kristian Missen, Director - Schiavello Furniture
Discover further insights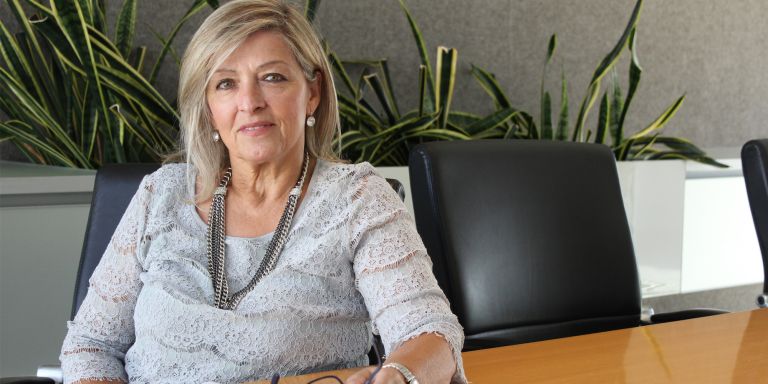 2021 International Women's Day campaign theme, #ChooseToChallenge, inspires Olga Kostovski to share her thoughts on gender bias and inequality, not just in the workplace but in everyday life.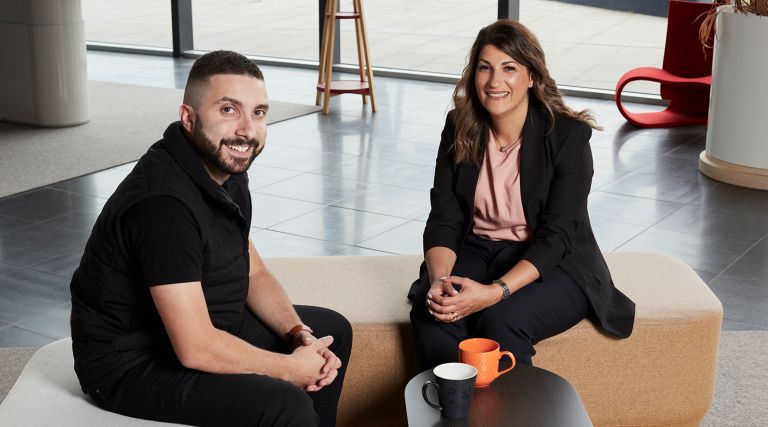 We ask both men and women in our office about their views and experiences, past, present, and future, surrounding gender equality in the construction industry.