Location

345 Queen Street, Brisbane

Completed

September 2019

Architect

Cameron & Co Architecture

Area

540sqm

Type

Fitout

Delivery Type

Fixed Lump Sum

Duration

8 weeks

Project Manager

Currie & Brown

Value

$1M - $3M
Nobody meets in their own office anymore
The mezzanine floor space at Brisbane's Central Plaza Annex has undergone a significant transformation, taking it from an underutilised entry foyer and mezzanine into a refined urban hub of retail, hospitality, and flexible workspaces.
Building owners ISPT engaged Currie & Brown project management, our construction team, and Cameron & Co Architecture to deliver the Flex by ISPT space for the Annex. As a response to the evolving demands of modern individuals and organisations, the shared flexible facilities provide customers with multiple on-demand spaces that allow them to work on their terms.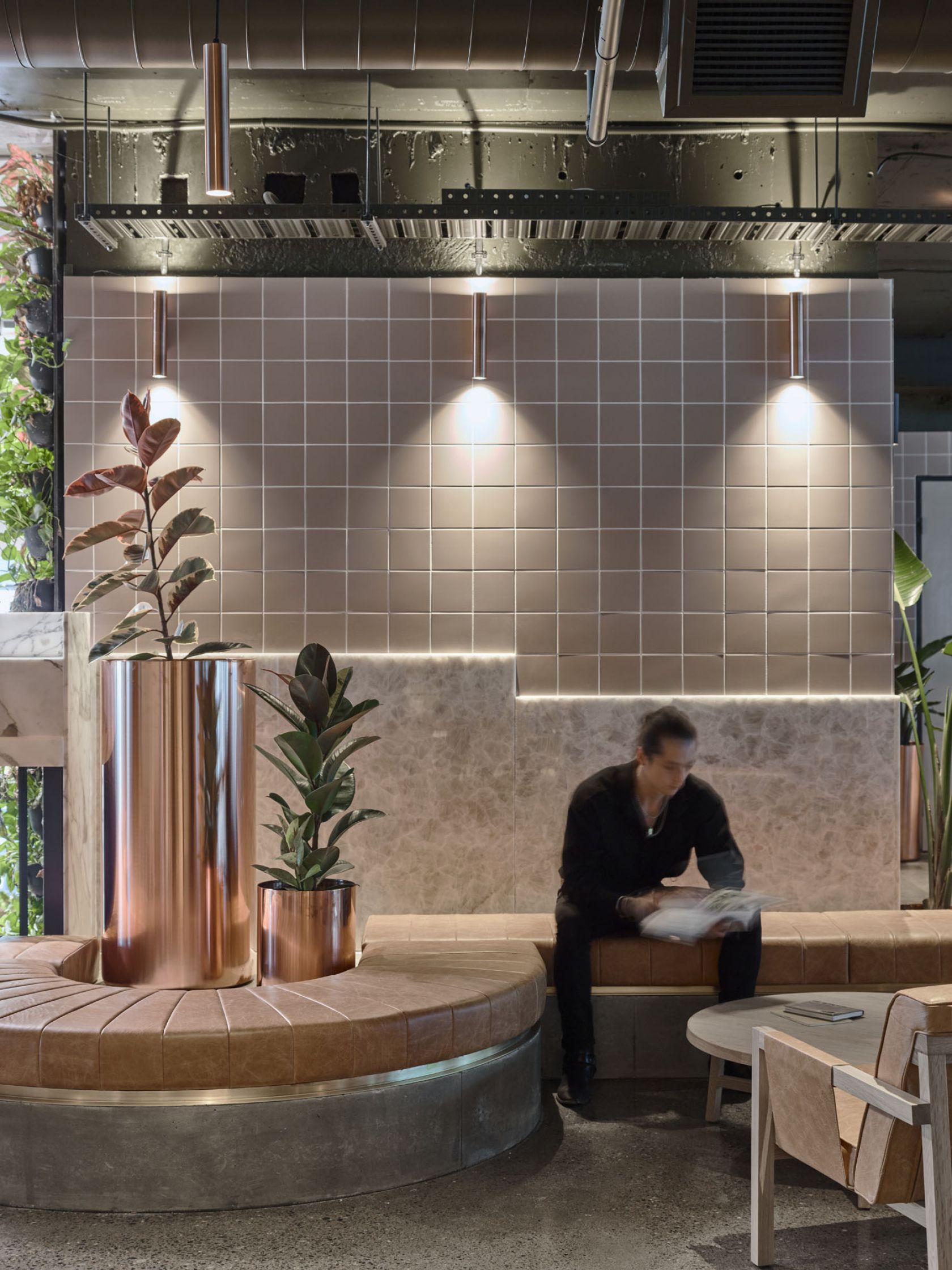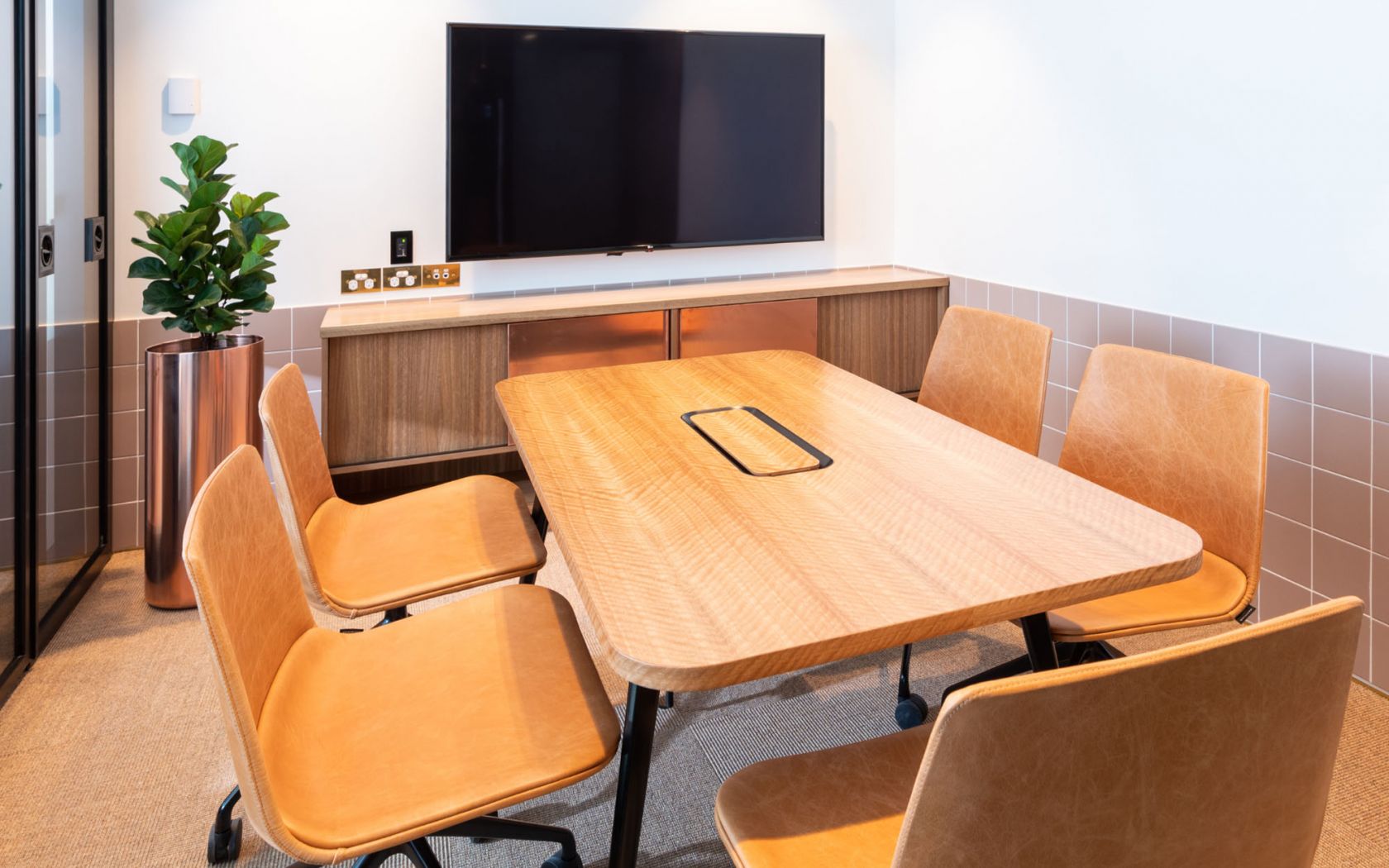 Meeting rooms that challenge the norm
The objective of the project was to create dynamic meeting rooms and collaborative workspaces that challenge the notion of structured corporate working environments. The Annex's raw concrete off-form palette is contrasted with the classic monochrome tones evident in the overarching Central Plaza tower, creating an instant distinction between the two.
Materiality drives the refined design as textures of timber, copper, natural stone, and tan leather permeate the space. A combination of raw and polished concrete creates another layer of texture, while glass bricks soften the light and inject a sense of early 20th century nostalgia.
All fixtures, finishes, and furnishings are of premium quality with clever detailing complementing the exclusive ambience intended for the space. More akin to a restaurant or bar, the hospitality-like design exudes luxury and forms the foundation for this progressive space.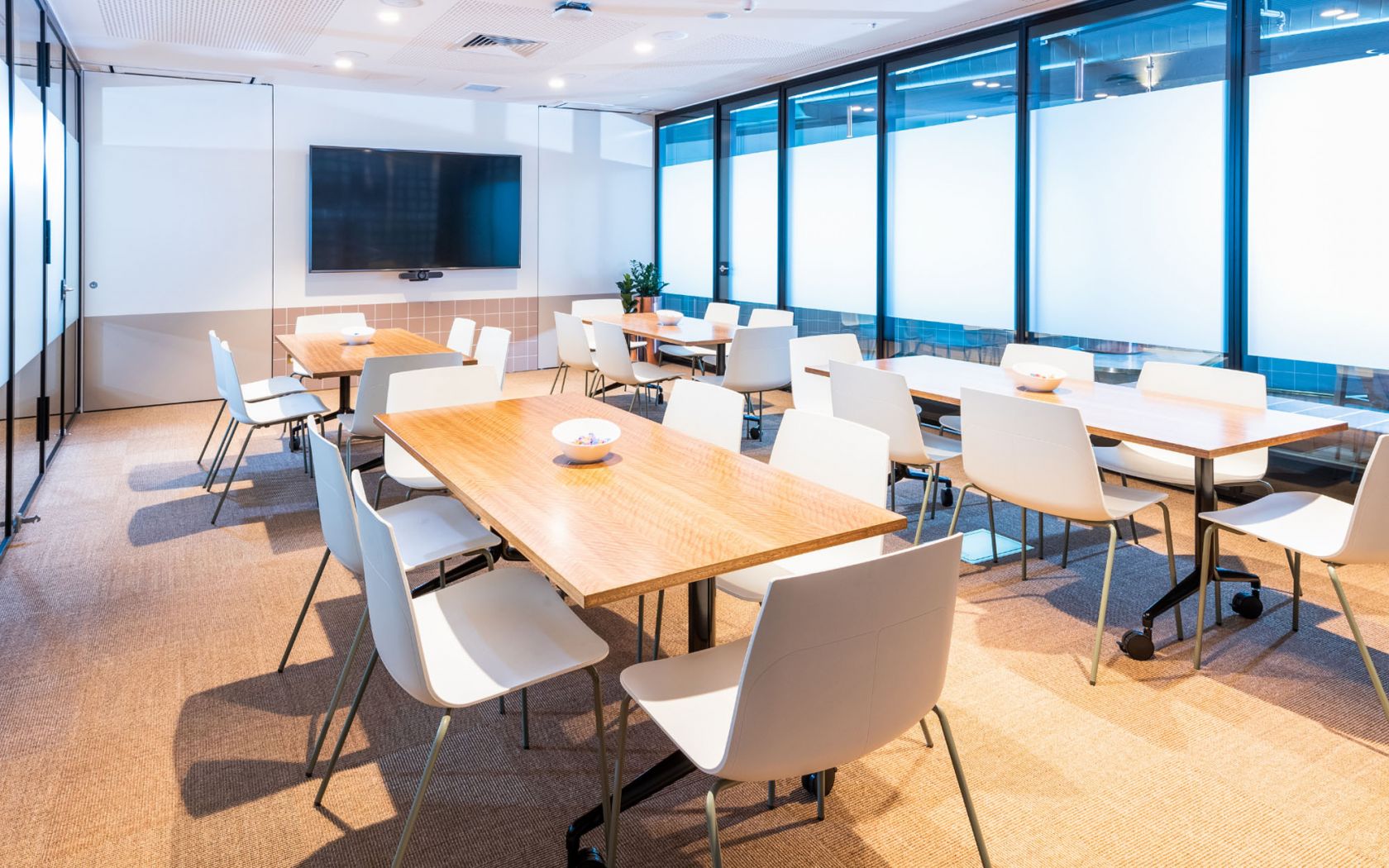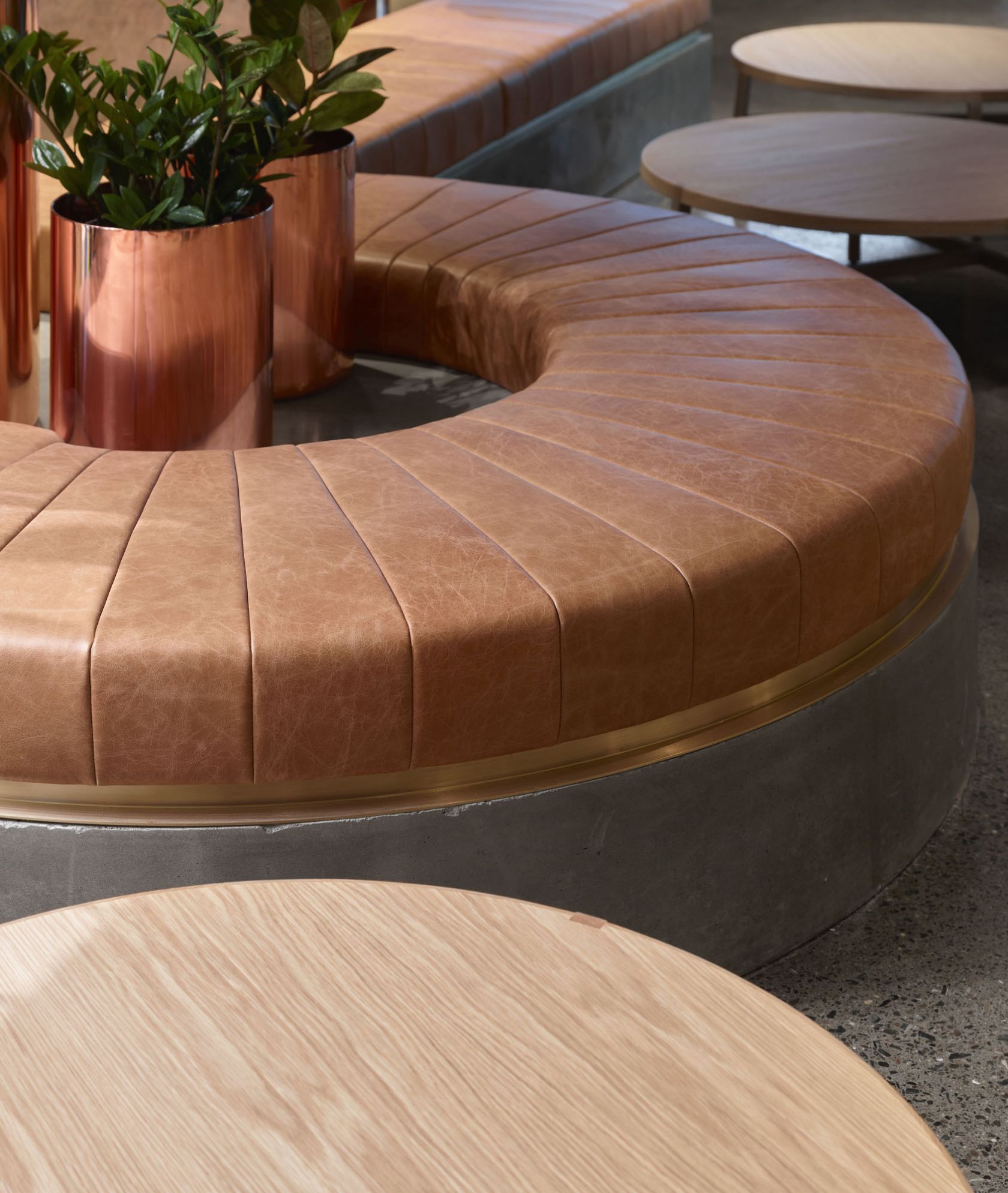 Versatile and bespoke spaces that exude quality
Meeting settings range from spaces for groups of two right up to 120 people and are defined by operable acoustic glass walls. Intimate conversations or large conferences are catered for with varying configurations including banquette, structured teaching, and loose seating arrangements. The space also features integrated storage solutions designed to accommodate purpose-built meeting room furniture, allowing for partial or full-floor functions to operate seamlessly.
Achieving the high level of finishes evident in the space was made possible through close collaboration between designers and our construction team, driving innovation and adapting key features into built form.
We worked very closely with Cameron & Co as well as Schiavello Furniture to design bespoke furnishings and upholstery unique to the Flex by ISPT space. Through intuitive planning and collaboration, the project was delivered to the brief and on time without compromising on quality.
As such, the unique project has created a sophisticated corporate environment for modern individuals and organisations that is fundamentally unconventional in both form and function.
Related Projects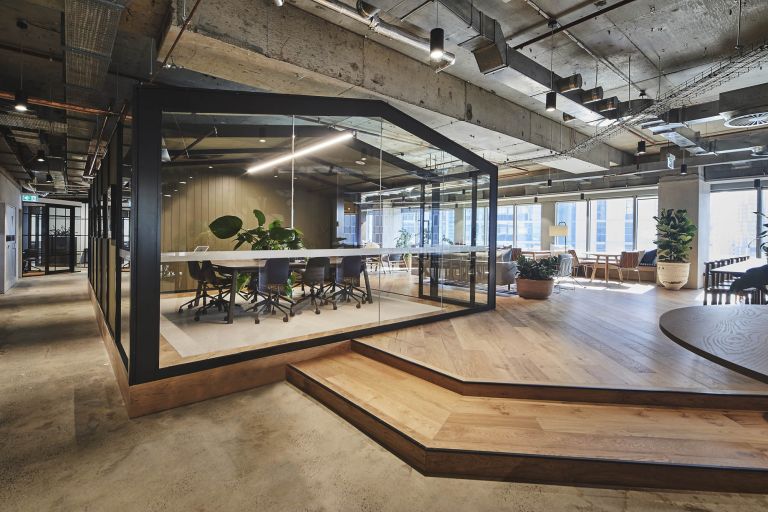 This is co-working but not as you know it. Our delivery of Space&Co's latest hub has set the benchmark in quality and innovation.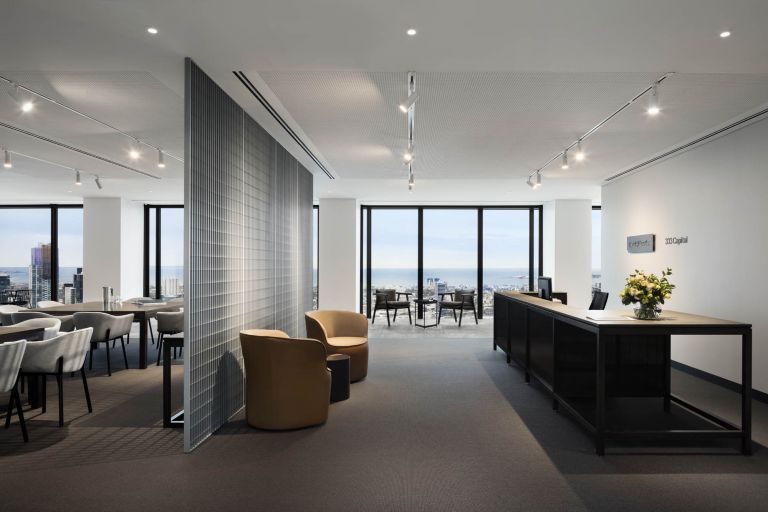 Designed by Bates Smart, Kordamentha's new office is a symbol of elegance perched on the 31st floor of the Rialto Tower.