Location

1 Martin Place, Sydney

Completed

April 2019

Architect

Tom Mark Henry Interior Design

Area

1,680sqm

Type

Fitout

Delivery Type

Construction Management

Duration

8 weeks

Project Manager

JLL

Rating

Green Star, Premium Grade
Productivity fuels innovation
From gamer's paradise to tech playground, Microsoft has once again engaged our construction team in creating innovative spaces that challenge what the future has in store.
Used to demonstrate the impact that cloud and artificial intelligence technology can have when deployed, the Microsoft Technology Centre helps to inspire clients to create breakthrough outcomes for their business.
Sometimes clients need to see and feel what the future is like in order to understand how various technologies can help improve their business. As such, Microsoft's dedicated team of specialists work together with enterprise leaders and government customers to design the most effective route to digital transformation and how best to bring their vision to life.
The centre features an envisioning theatre, an innovation lab, office space, showroom, cyber security room, and a customer workshop area. It even has an AI juice machine that serves up a custom smoothie based on the facial reactions of the customer to a series of images.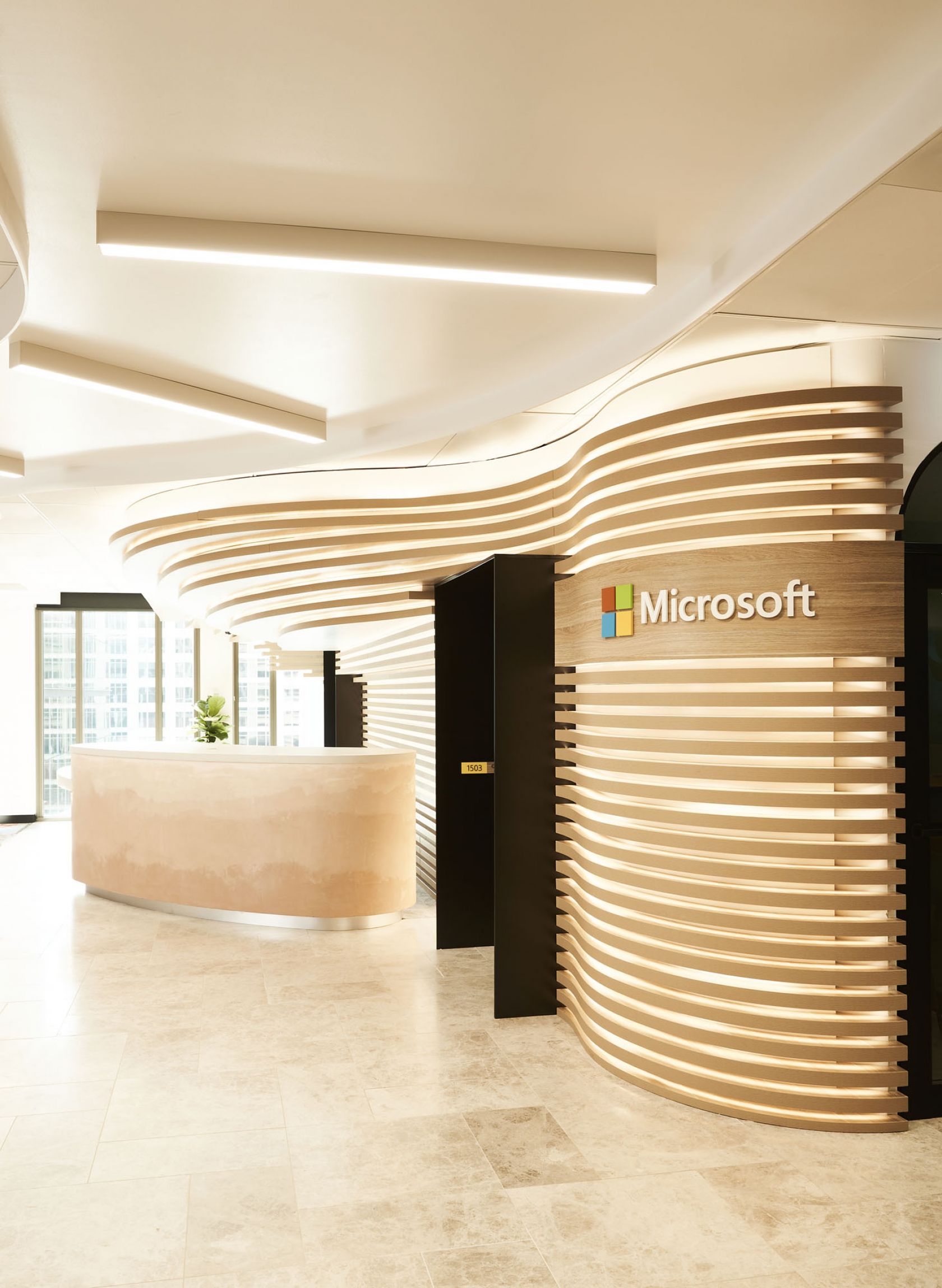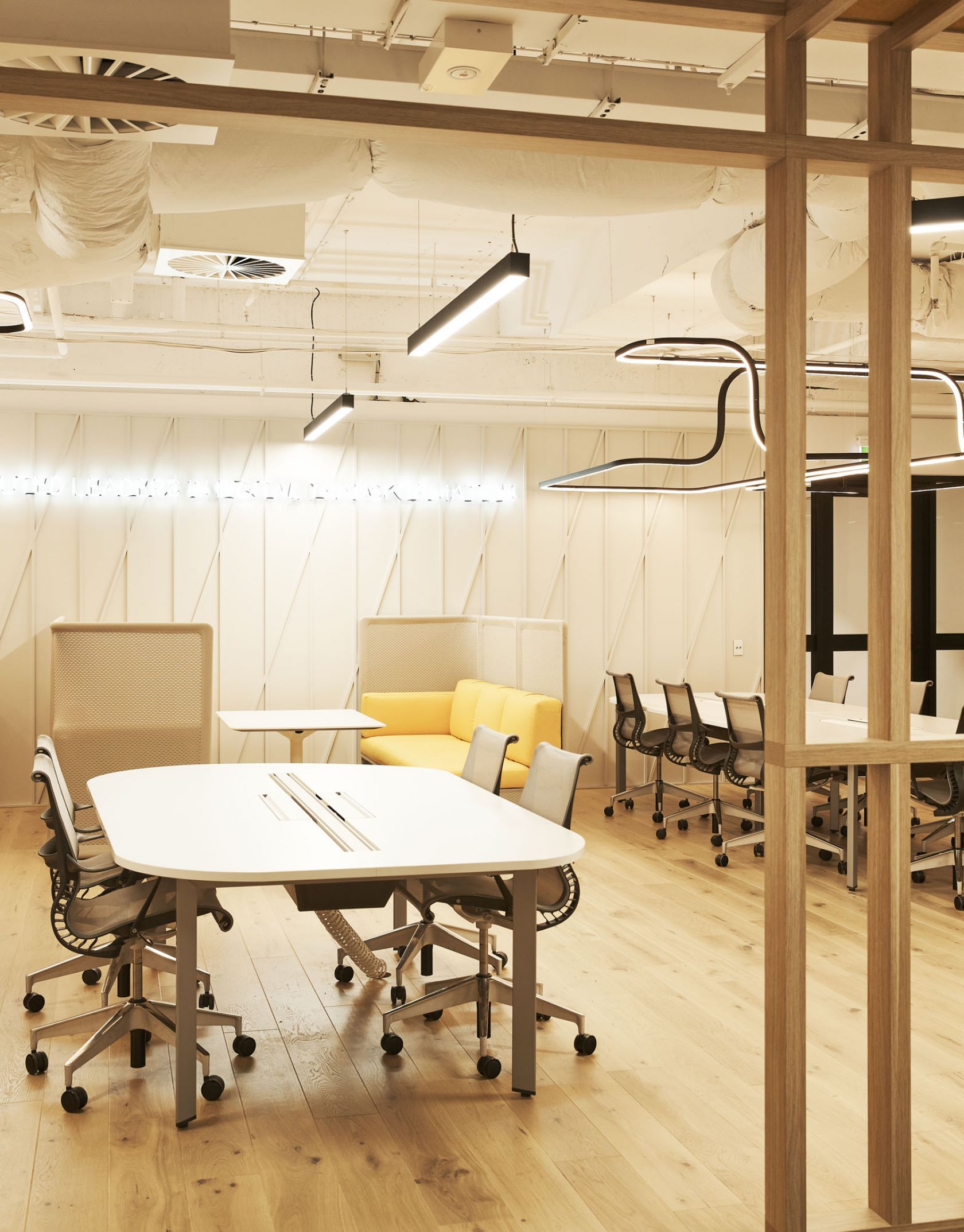 Developing buildability solutions
Tom Mark Henry 's aptitude for striking design is evident upon arrival. More akin to luxe hospitality than an office, the space features intricate design detail and custom pieces.
Much like Microsoft's innovative approach in delivering productivity gains for its users around the world, our team developed buildability solutions to turn the architect's stunning concept into reality against a tight timeframe of just eight weeks.
Project managers and team members worked side by side to find innovative solutions that not only brought the design to life, but also provided time and cost-saving measures without compromising on quality.
The most prominent example of this can be seen in the feature kitchen. Originally designed entirely of concrete, the kitchen's feature sculptural island bench presented a number of structural and buildability challenges. The access floor would have been unable to support the weight of the concrete, so our team collaborated with joiners and artisans to workshop potential solutions through MDF, ply, and coating.
The winning design solution was industrial foam coated in render, as it provided the best bonding capability. Once the shape had been carved into the foam, we employed a specialist artisan to create the concrete effect. The result is a dual-toned concrete-look masterpiece that champions cost saving and usability measures.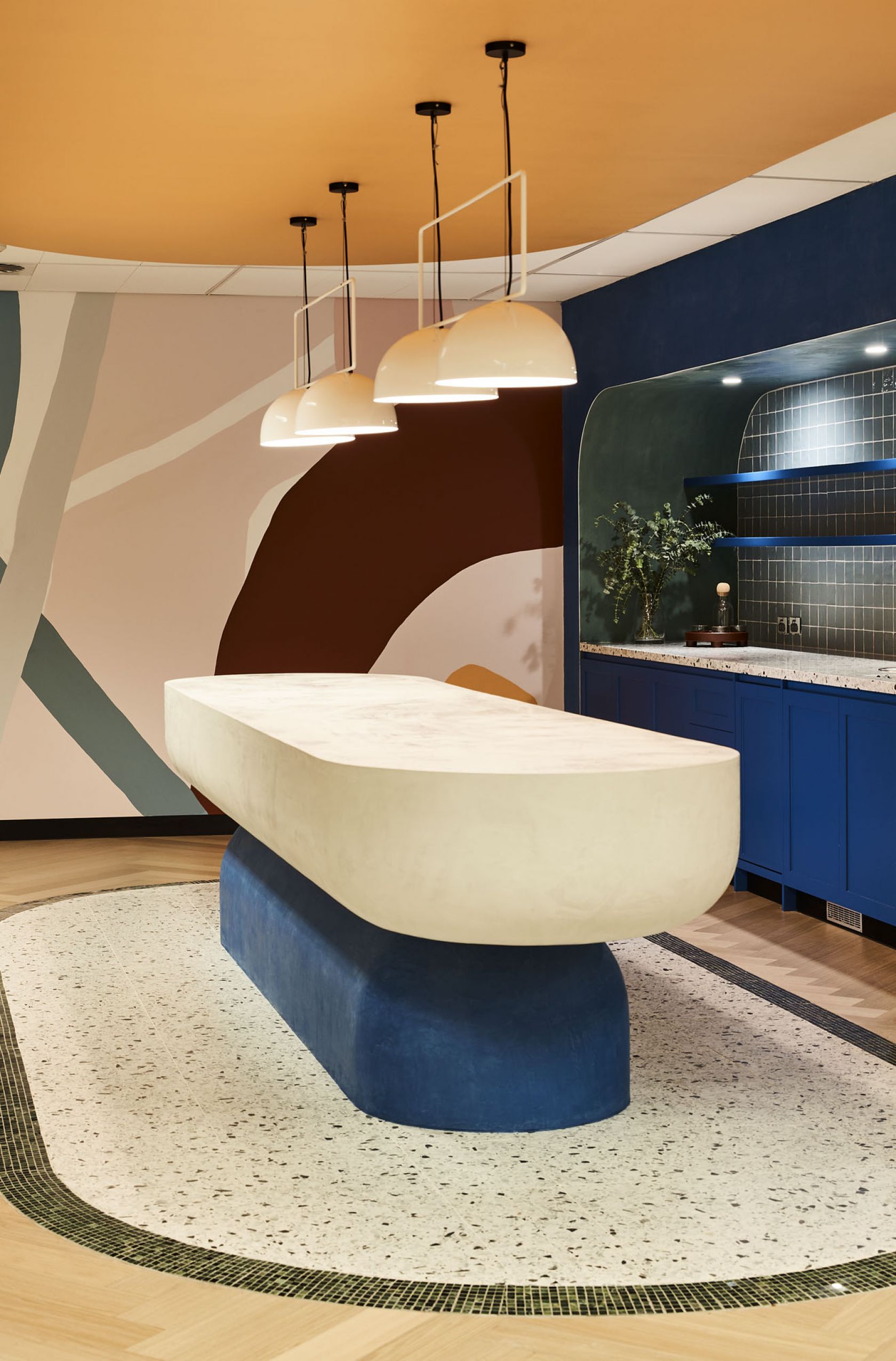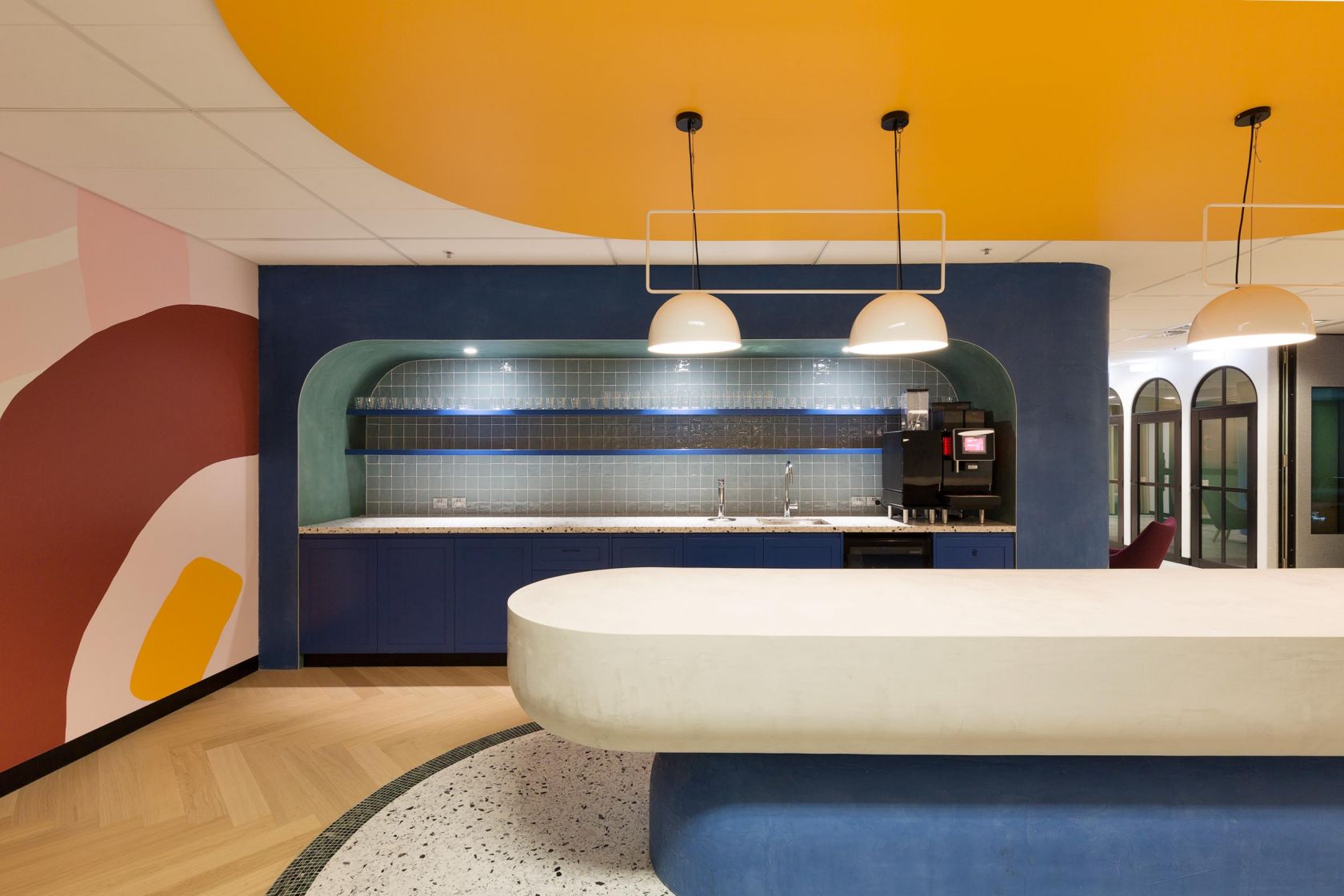 INDE.Awards recognition
Shortlisted for the 2019 INDE.Awards in 'The Work Space Category', The Microsoft Technology Centre will play a crucial role in shaping the digital transformation for students, businesses and government for years to come.
Related Projects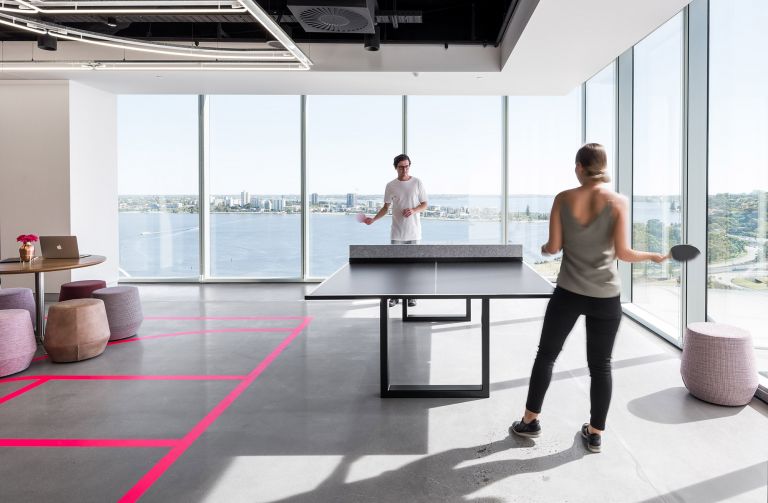 Engaged under our ECE model, DAN has received a turnkey urban office that enhances collaboration and workplace culture.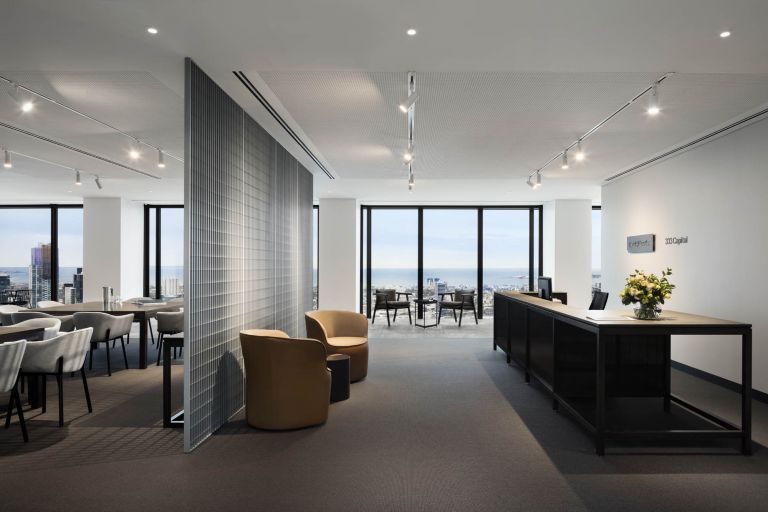 Designed by Bates Smart, Kordamentha's new office is a symbol of elegance perched on the 31st floor of the Rialto Tower.