Location

57 Balmain Street, Cremorne

Completed

May 2022

Architect

Futurespace

Area

7,400sqm

Type

Fitout

Delivery Type

Fixed Lump Sum

Duration

6 months

Project Manager

CBRE

Value

$10M - $20M

Rating

NABERS, A Grade
Ticking all the boxes of a modern workplace
A space that needs to be seen to be believed, Reece's new global headquarters in Cremorne raises the bar in workplace design and construction.
Designed by the Futurespace team and brought to life by Schiavello Construction as the fitout builder, the iconic Australian plumbing brand has nailed every aspect of employee wellbeing, digitisation, sustainability, and aesthetics.
Of course, embarking on a workplace change journey of this magnitude is no easy feat. To see the project through with a shared level of care and passion, our construction team collaborated closely with Futurespace, CBRE Project Management, Arup, Slattery, Trout Creative Thinking, PLP and Sandpit to successfully deliver a relocation project with Reece's people top of mind.
The 7,400 square metre fitout spread across seven floors encompasses all amenities including a café, display suites, breakout spaces, kitchens, and restrooms, and is a tribute to Reece's 100 years of success.
New high-tech working areas, meeting rooms and employee-centric facilities have been incorporated into the build to accommodate 400 employees on site with the utmost consideration for productivity and user experience.
Ticking all the boxes in design and construction, it boasts an A Grade standard – defined by the Property Council of Australia as the pinnacle quality possible for commercial buildings – and a 5-star NABERS rating.
Location, location
Reece's new 'historic' workplace project is one that comprises several layers. Celebrating 100 years of success, future-proofing their organisation for the next phase, and creating a space reflective of the brand and vision moving forward.
For this reason, the move from Burwood to Cremorne was meticulously planned and designed from the outset, right down to the carefully selected location of the former Rosella complex on Balmain Street.
This once thriving industrial neighbourhood of Cremorne – which has become Melbourne's digital hub – blends Reece's industrial roots with its digital evolution. Passers-by can admire the heritage brick facades that are reminiscent of Reece's beginnings, juxtaposed with modern expansions reflective of where it is today, and indicative of things to come.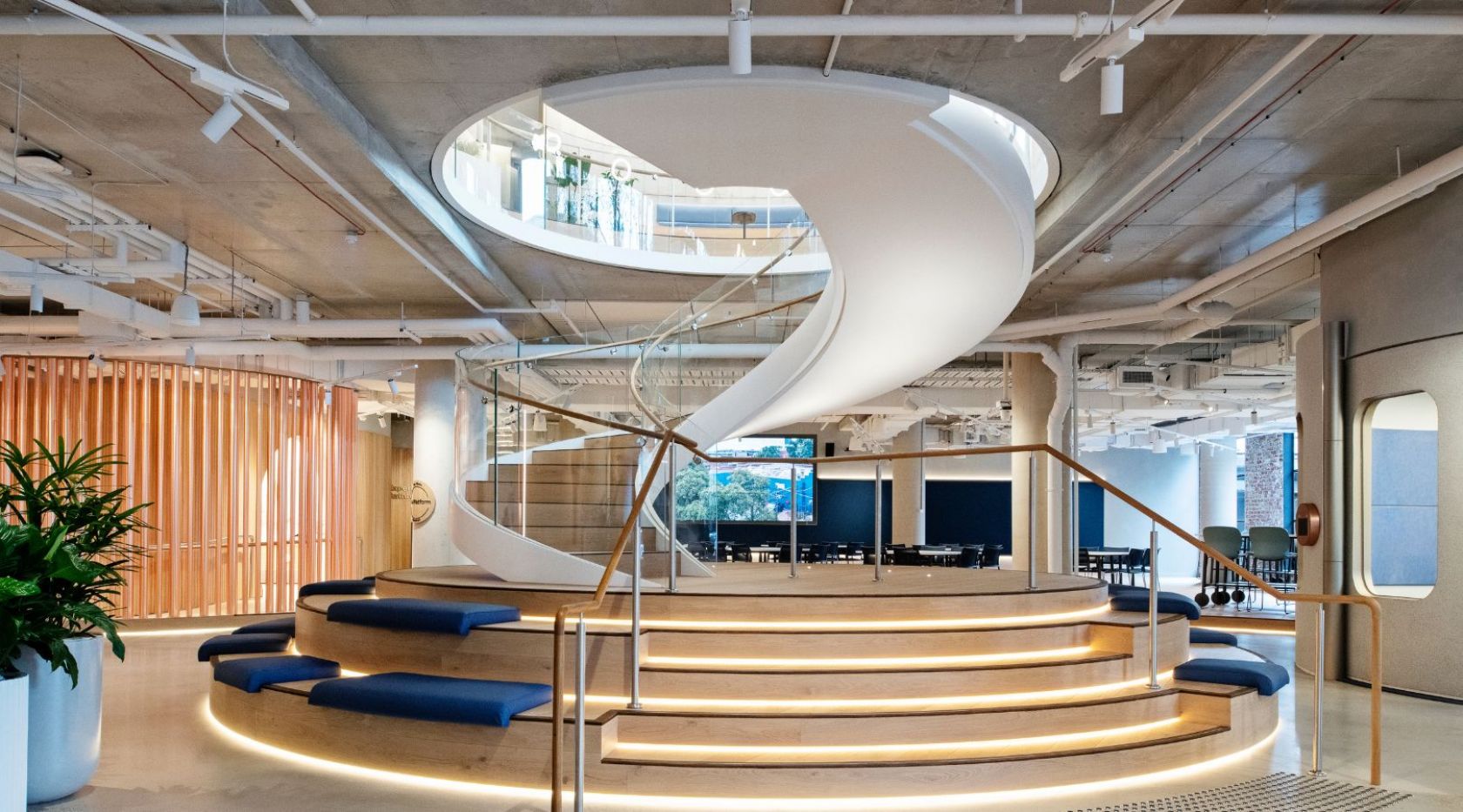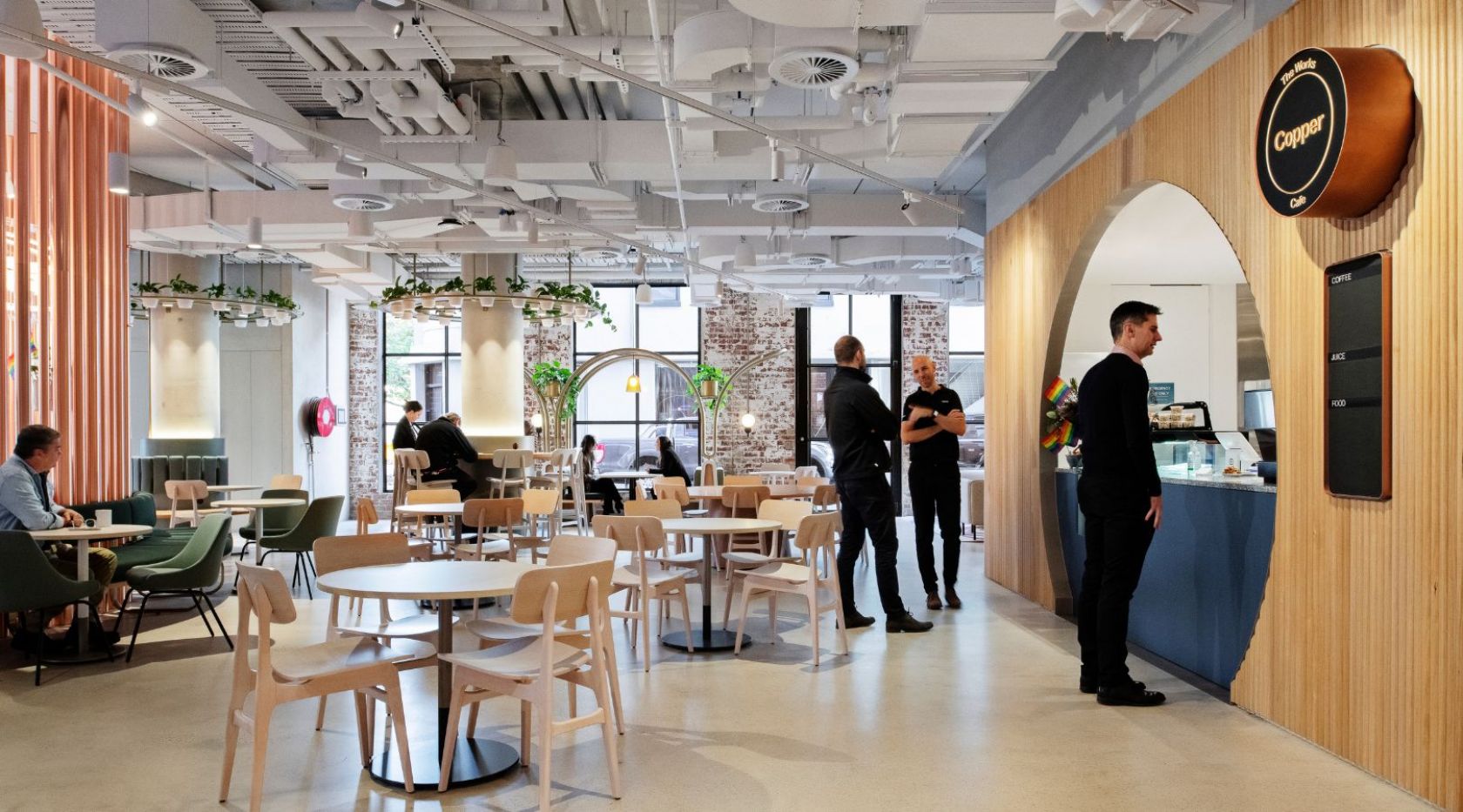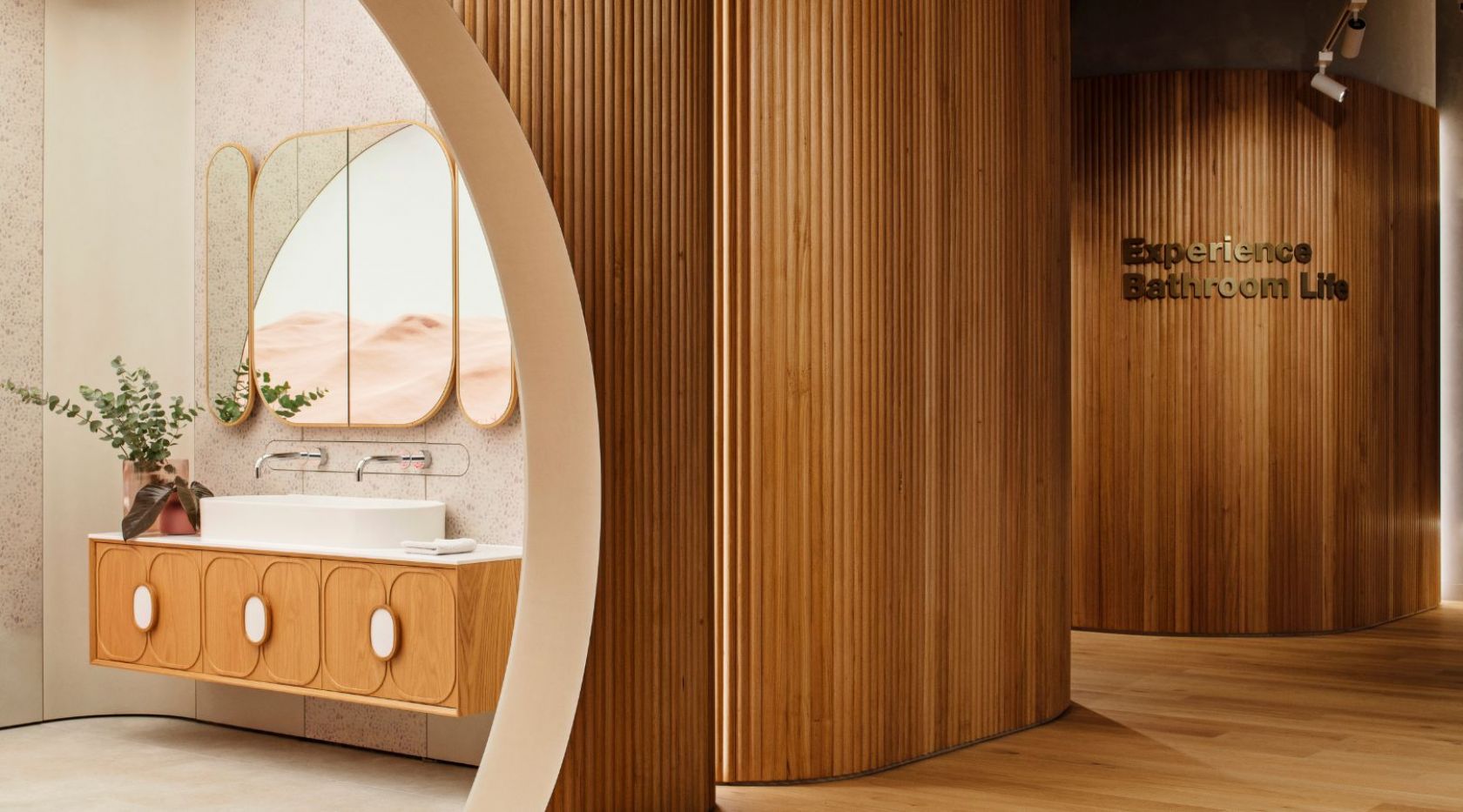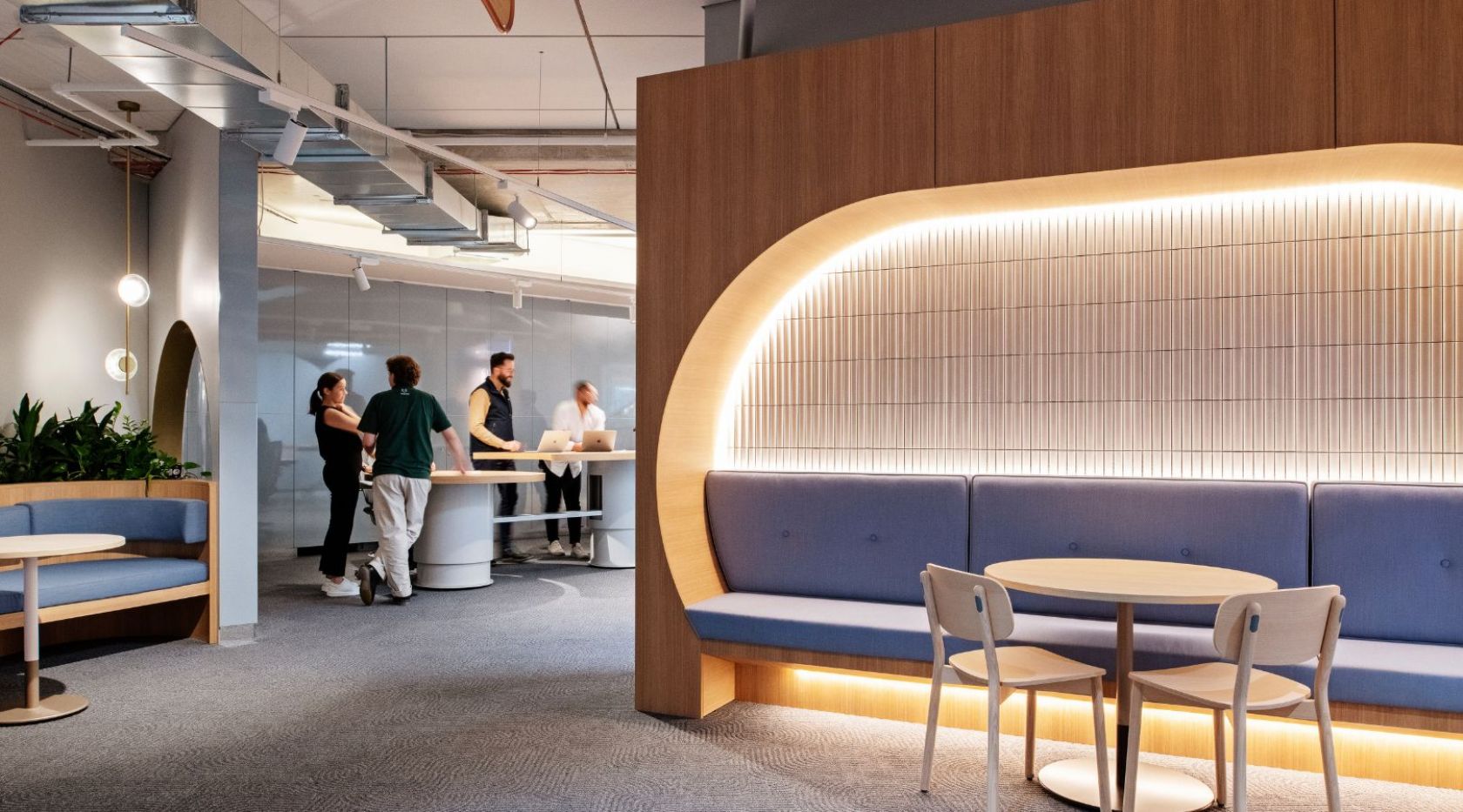 Aesthetics and purpose, down to every detail
Upon entering the building, you are instantly struck by the harmony of colours, materials and design features which come together via unique construction methods. Taking a closer look, you realise that every aspect has been designed with a distinct purpose.
The brass-coloured battens that surround the reception mimic tubes and copper pipes used in the plumbing industry, and this design and colour theme continues in other areas of the ground floor. Curved walls around the café area and display suite on the ground floor and executive suite on the fifth floor are cladded with timber battens, exemplifying thoughtful design and quality workmanship.
Every corner of the building has been carefully considered. This extends to every piece of signage including the intricate and well-blended toilet signage and various other illuminated offset signage throughout the building.
Each floor is designed to be visually distinctive from the next, though still part of the same design story. The long materials list, suppliers and contractors were coordinated seamlessly by our construction team and required various rounds of sampling and prototyping along the way.
Among some of the suppliers were Schiavello manufacturers; Prima Architectural for fixed joinery, solid surfaces and upholstery, and Schiavello Furniture for some high-end occasional furniture.
Brass tubing stars as a structural feature on the sixth floor. Here it is used to visually contrast and support the red 2Pack painted curved bulkhead lighting in the kitchen and to suspend the stone tabletops with curved edging. Our construction team worked closely with our joiners and fabricators and relished the opportunity to show off our capabilities and refined workmanship.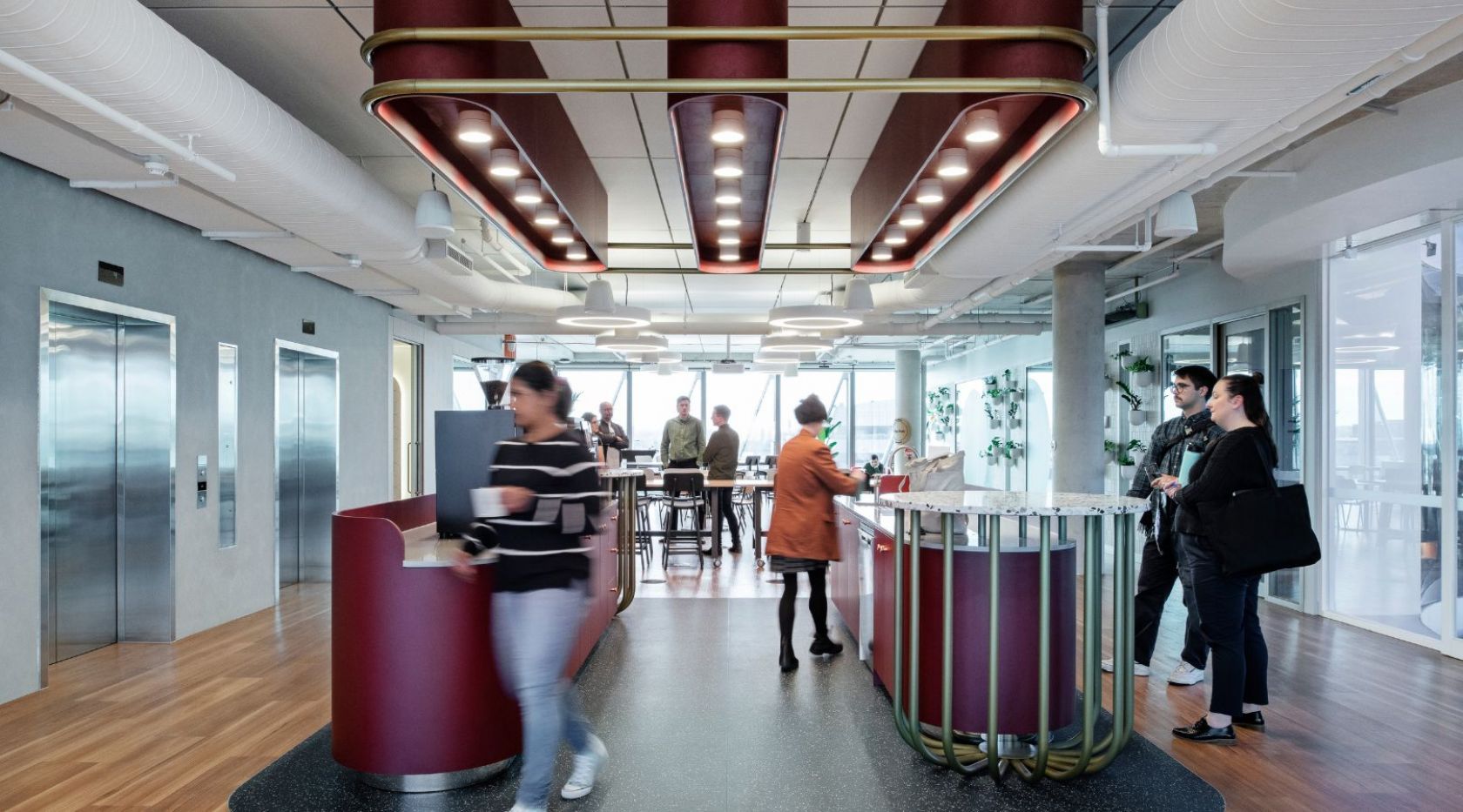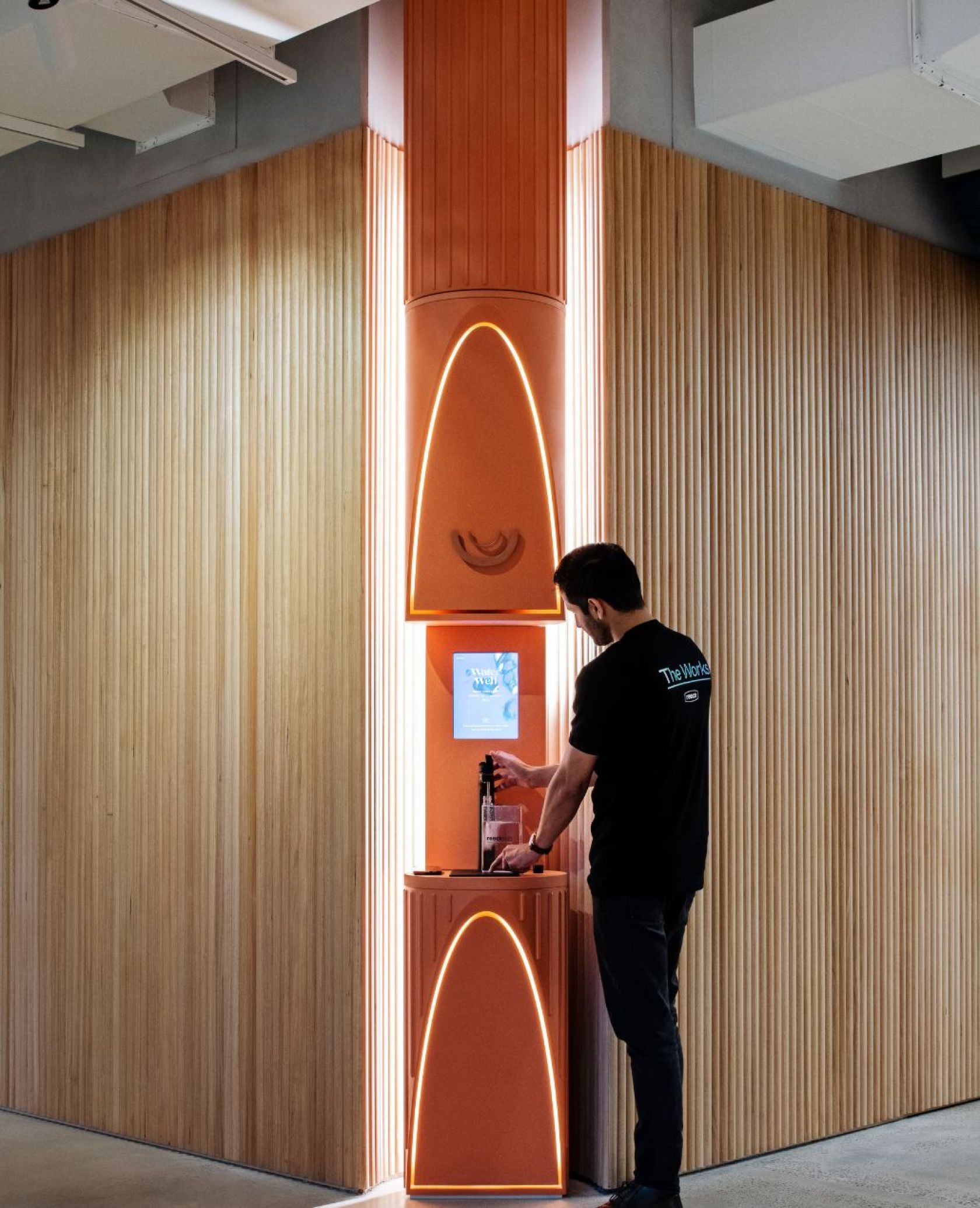 New waters for a prominent plumbing brand
Not surprisingly, digitisation was a key element of the brief and can be observed through the contemporary design integrated seamlessly with technology. Not only do these aspects improve the employee experience and aid productivity, but they are also align with Reece's vision for the future.
Custom-made digital 100-year displays on the first floor offer an interactive insight into Reece's history and visual contrast of digitisation with historic black and white images, facts and figures.
And being a plumbing brand, there are references to water throughout the project. Employees can enjoy custom-designed and manufactured filtered water units that are technology-enabled to track individual water intake and hydration levels with the simple tap of a pass.
Rippled corrugated iron reminiscent of water is made even more spectacular with a 3M pearlescent finish and coloured lighting in the ground floor lift lobby ceiling.
The same rippled pearlescent effect shines like a halo over the main spiral staircase in the form of a mesmerising 'pod' ceiling fan-like structure. This is one of the many striking design concepts reflected in the build and coordinated with other features.
Futurespace conceptualised a host of bold designs and every other aspect of the project right down to designing the workstations. The success of the finished result can be attributed to the cohesive working relationship between all consultants involved.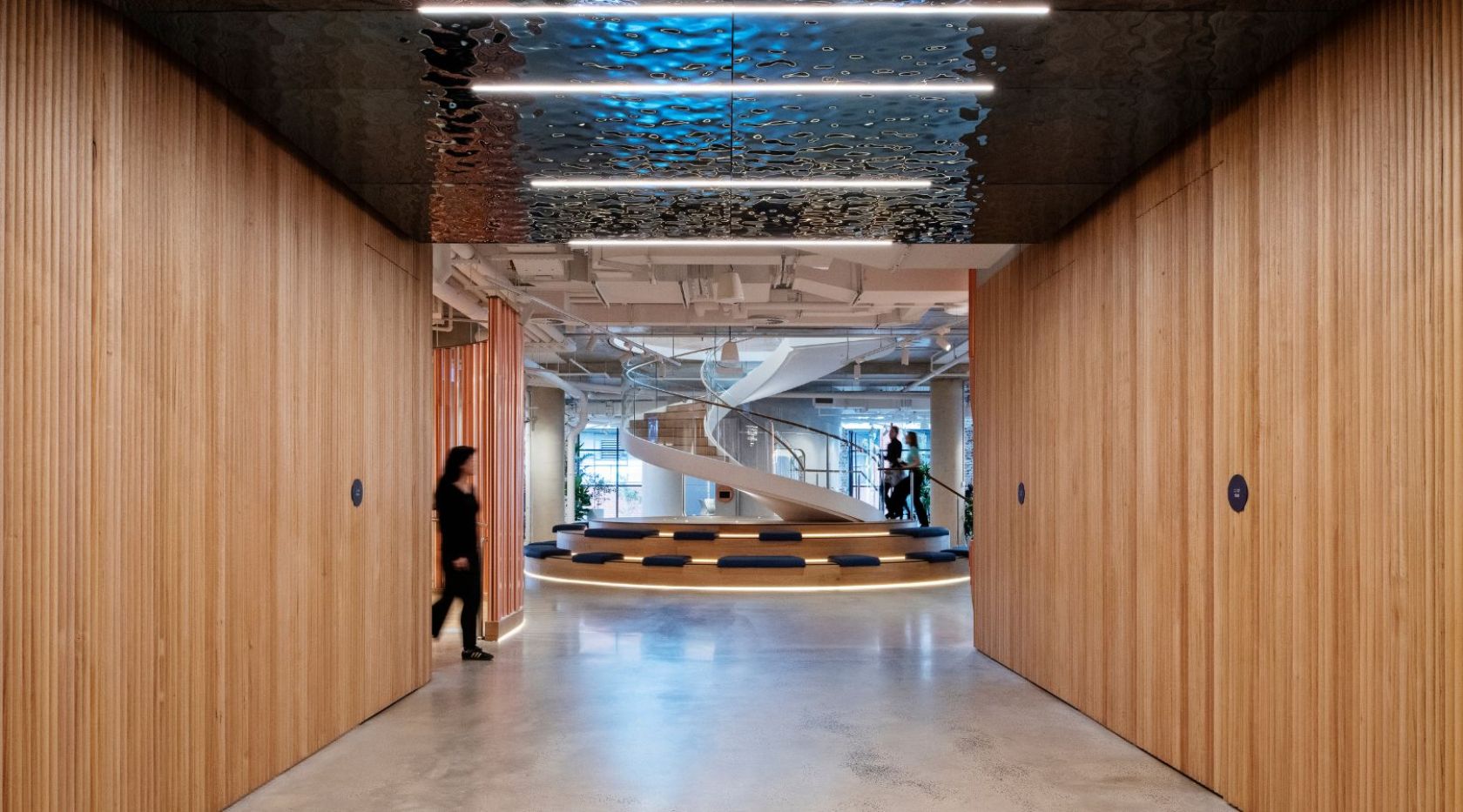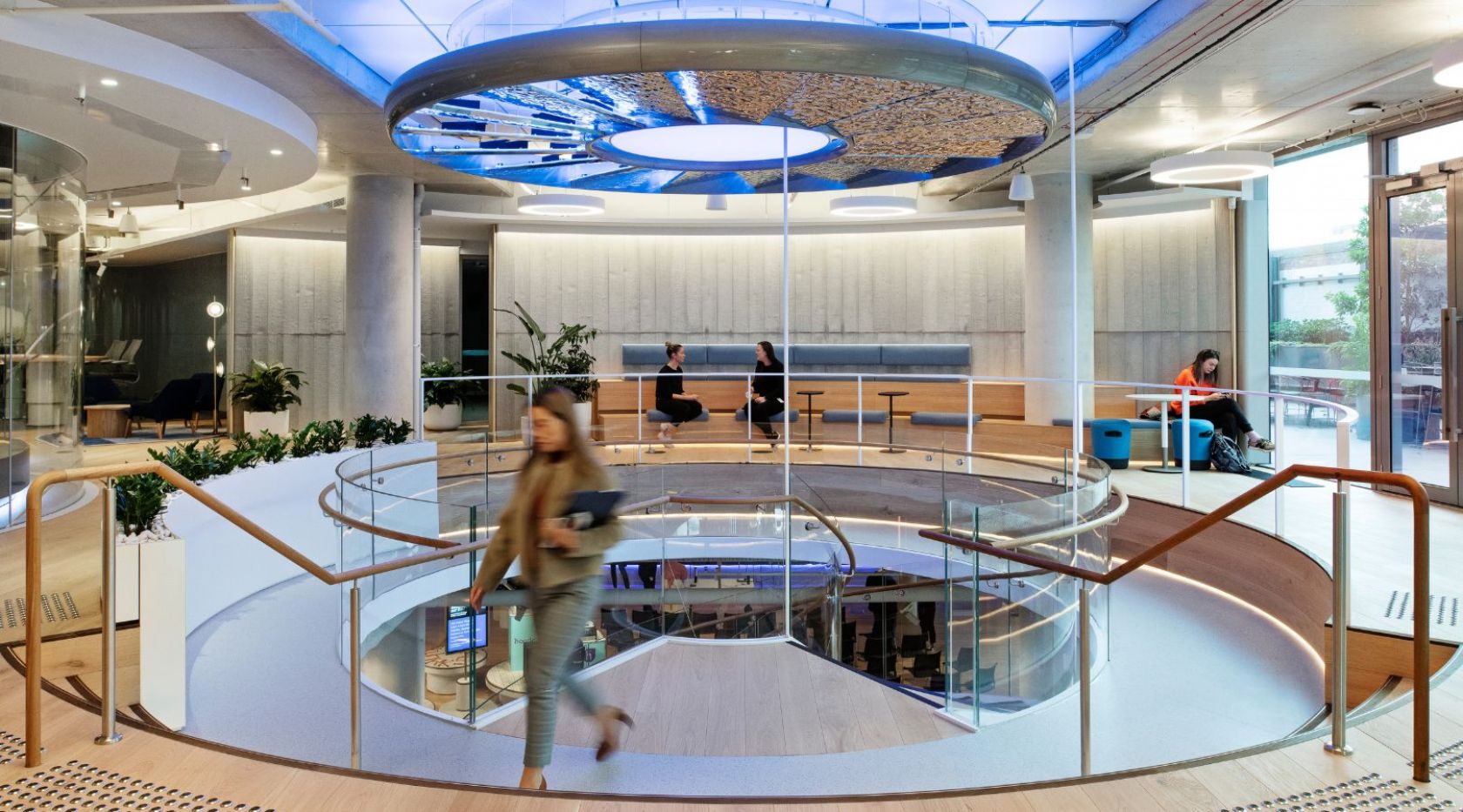 Form meets function and employee wellbeing
To support activity-based working, there are quiet rooms, phone booths, and informal meeting spaces accessible throughout the building. The boardrooms feature high-performing and sustainable Baux acoustic panels from Sweden and high-tech AV equipment.
Our construction team was instrumental in commissioning the advanced electrical/AV scope and acoustics, in close collaboration with the service engineers.
Reece recognises the importance of people's physical, social and mental wellbeing and this is reflected in the way The Works has been designed. Wellbeing areas employees can make use of include a yoga studio, prayer room, multiple breakout spaces, recreational spaces, and a fully equipped parent's room. Digitisation further enhances the employee experience, with train schedules kept up to date on the many integrated screens as well as real-time employee announcements.
Providing a vital connection with the outdoors, the alfresco terraces are more reminiscent of a rooftop bar or chic beer garden than a workplace and offer the ideal setting to unwind and recharge while admiring the sweeping city views.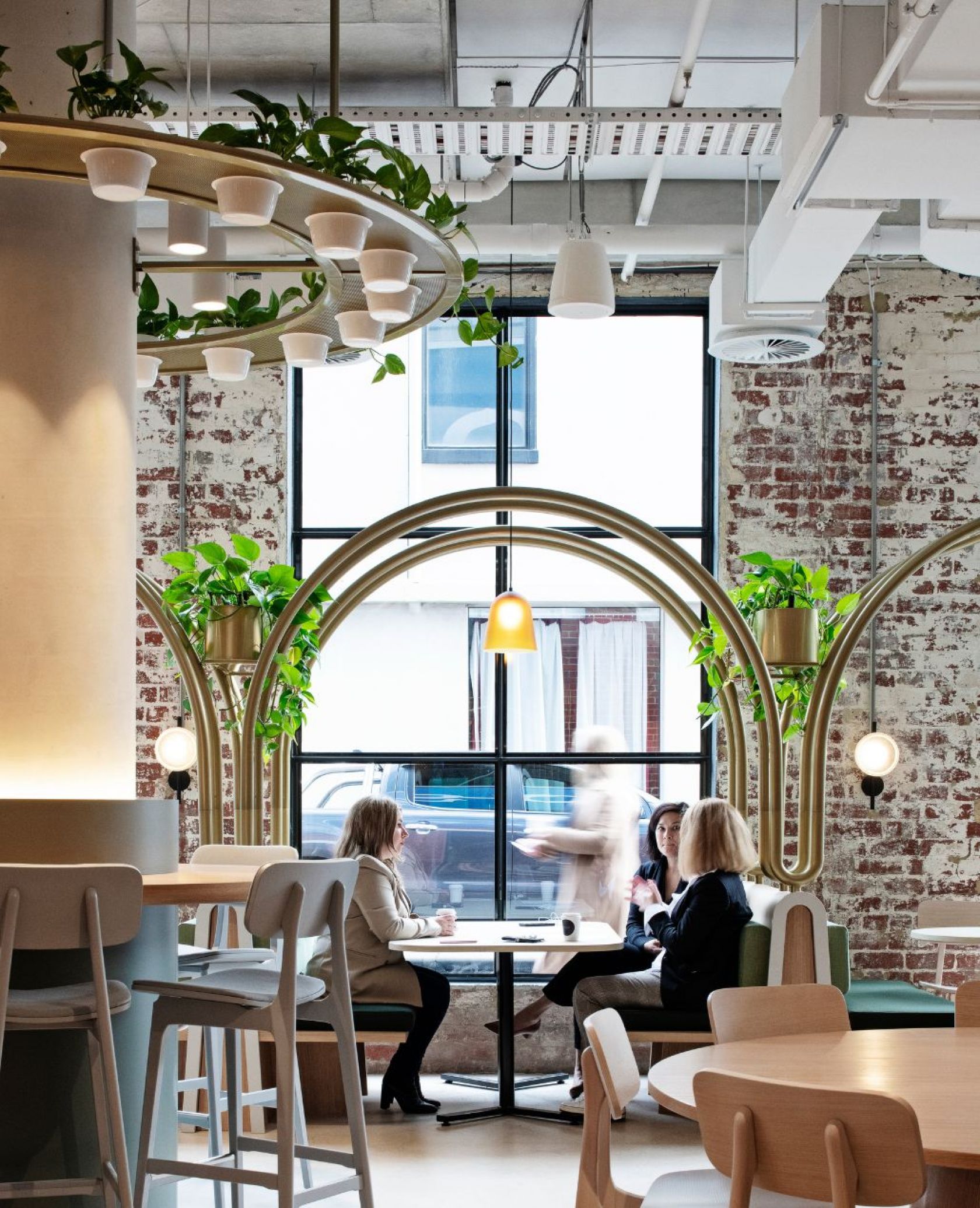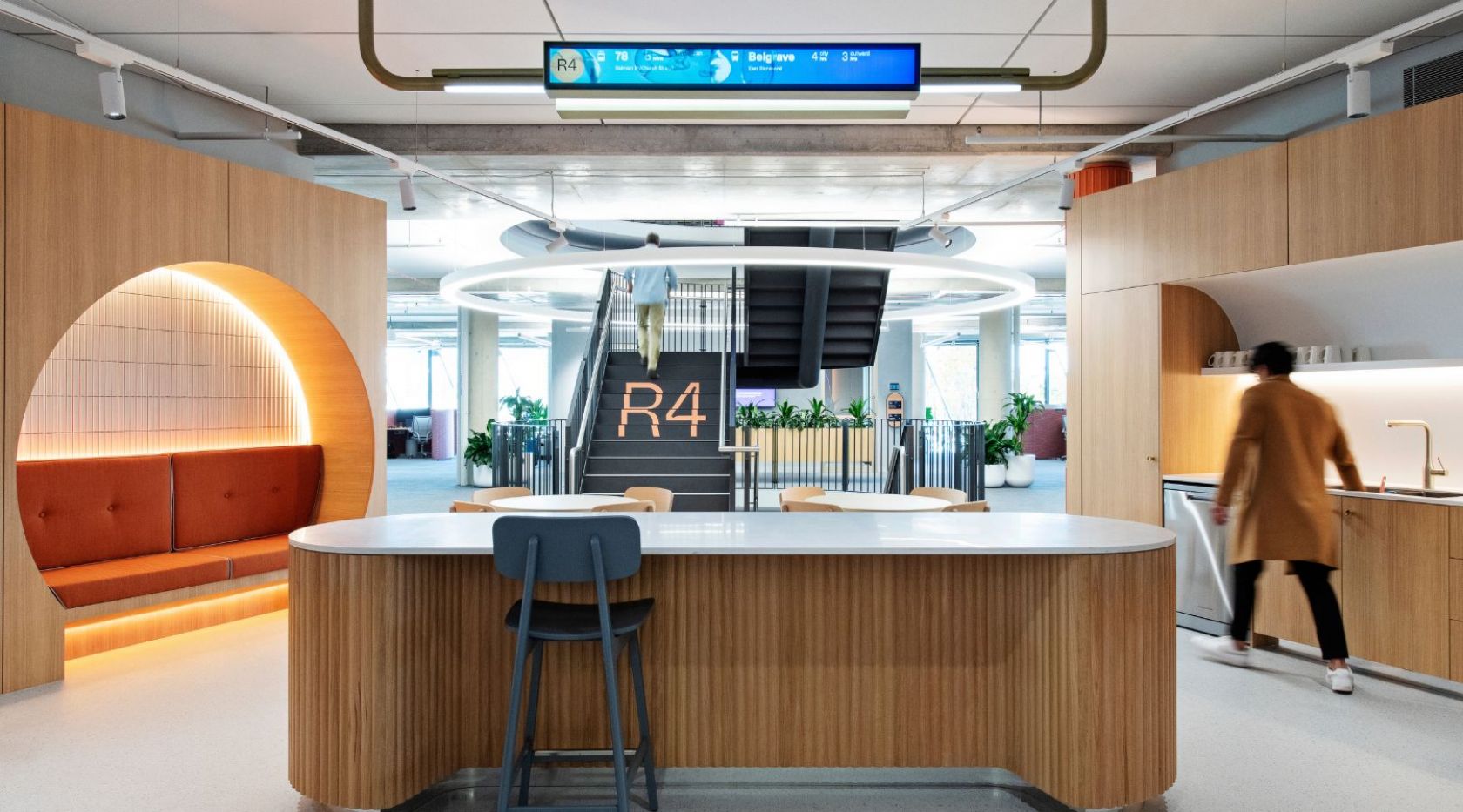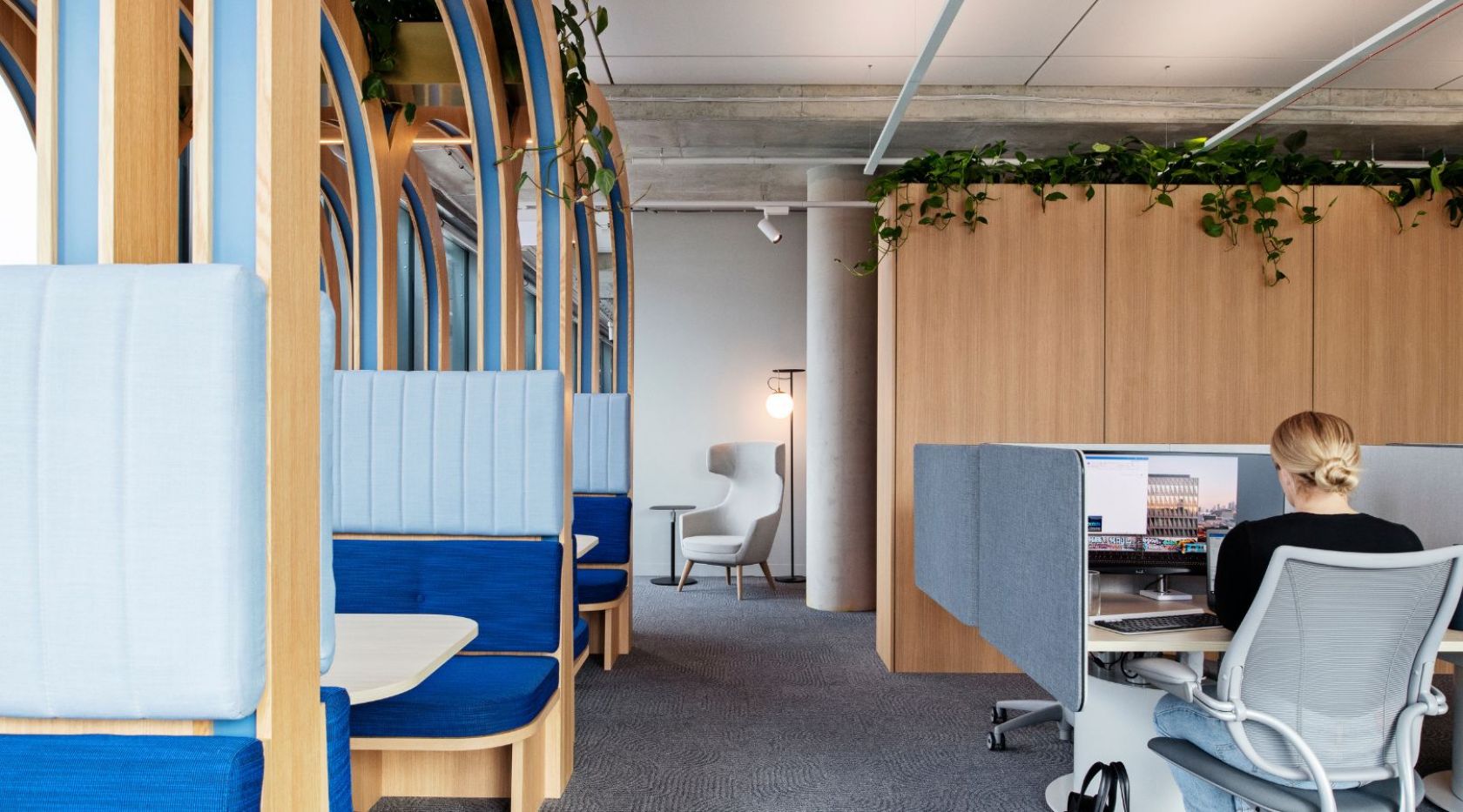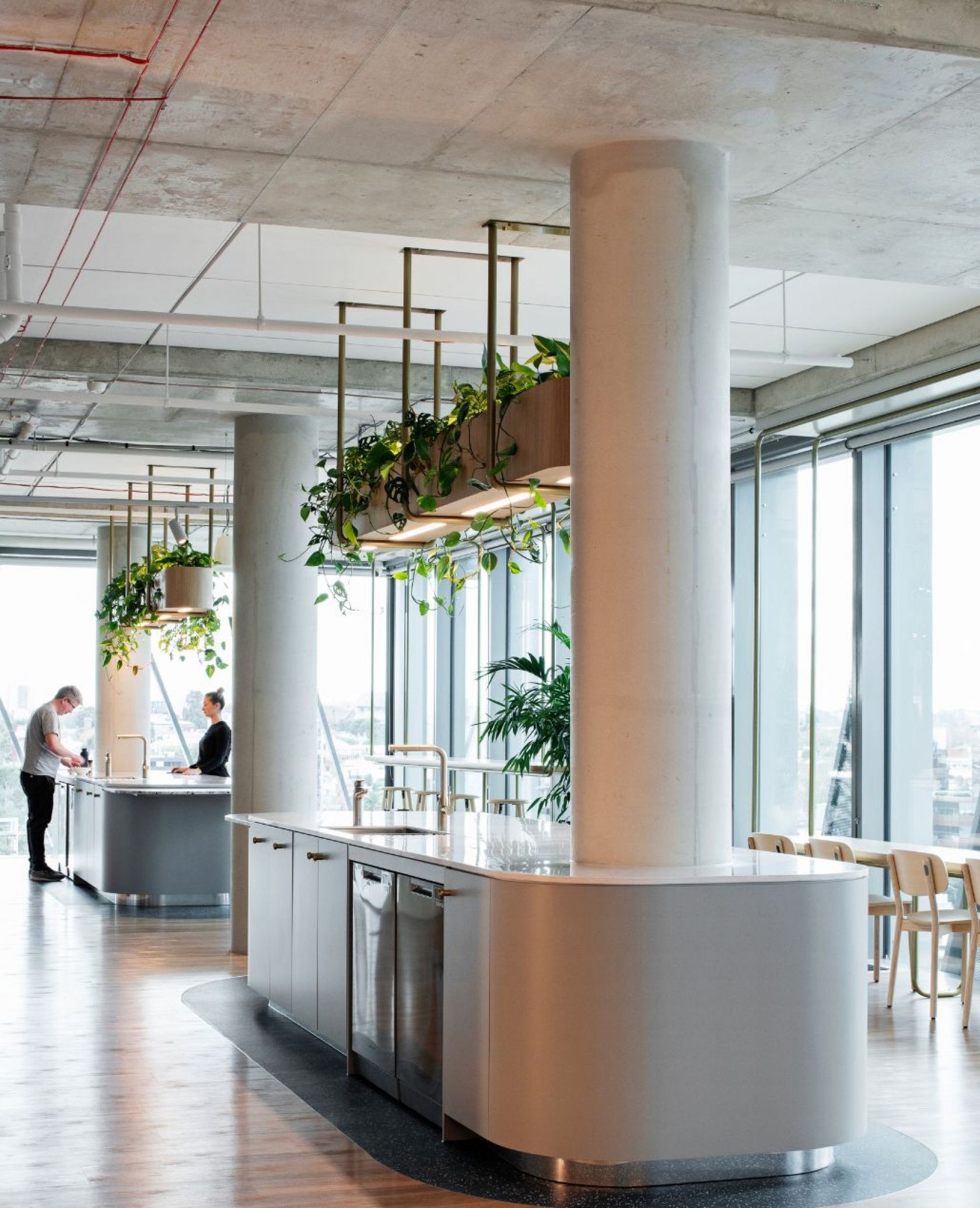 Workplace experience project with a long-term partnership approach
It was our long-term partnership approach and alignment of values that initially attracted Reece to Schiavello Construction. From our all-Australian story with humble beginnings – starting a century ago for Reece and half a century ago for Schiavello – to our respect for the land on which we operate.
"Our experience working with Schiavello Construction has felt like we've all been in it together right from the start. It's a fantastic partnership of us working toward achieving the same goal."


At the completion of the project, Reece and Schiavello came together for a traditional smoking ceremony at the new site. Led by a Wurundjeri elder, Aunty Joy, and Schiavello's Indigenous Engagement Manager, Kyle Van Der Kuyp, this First Nations ancient cleansing ritual symbolises hope, a brighter future, and our joint role in reconciliation.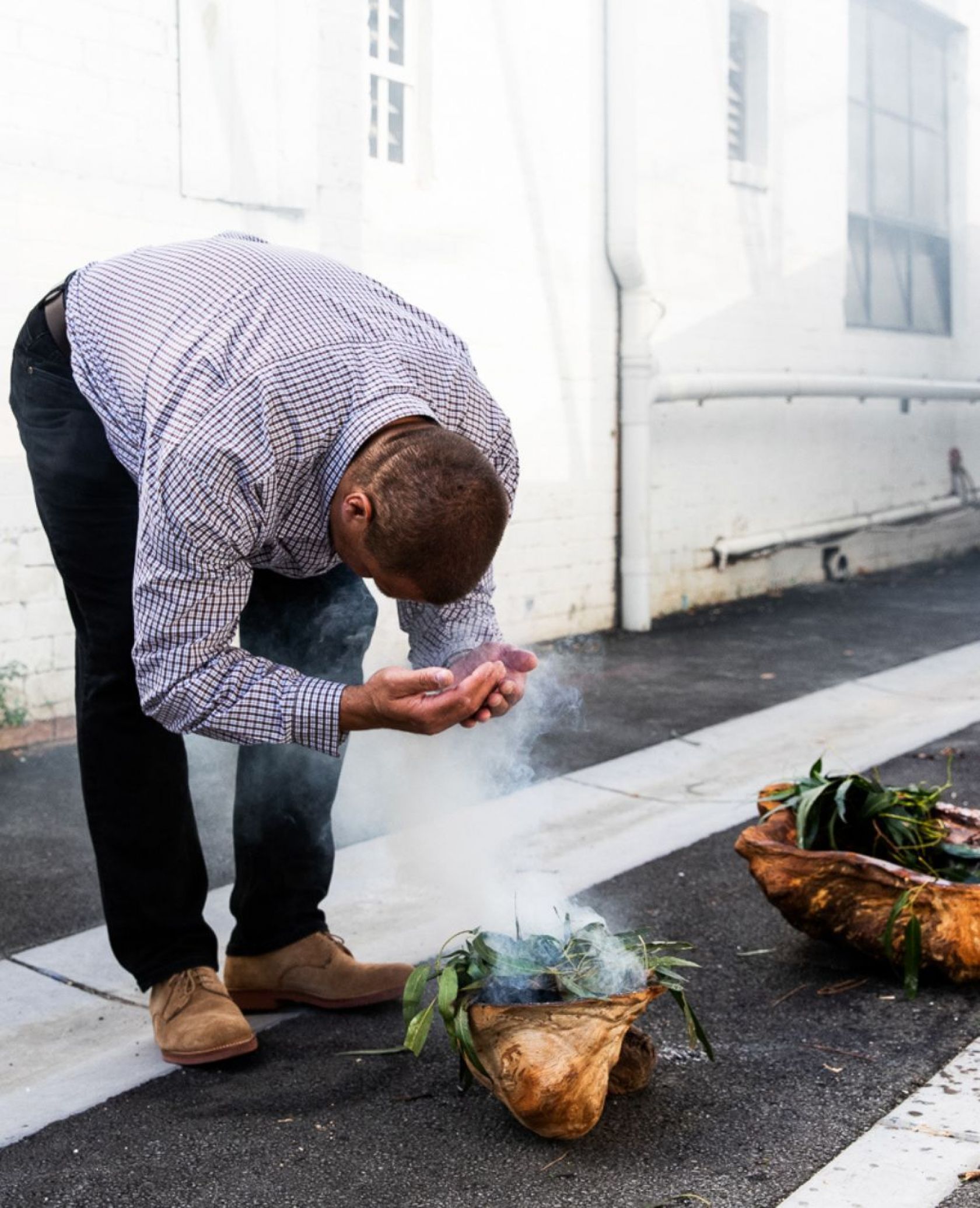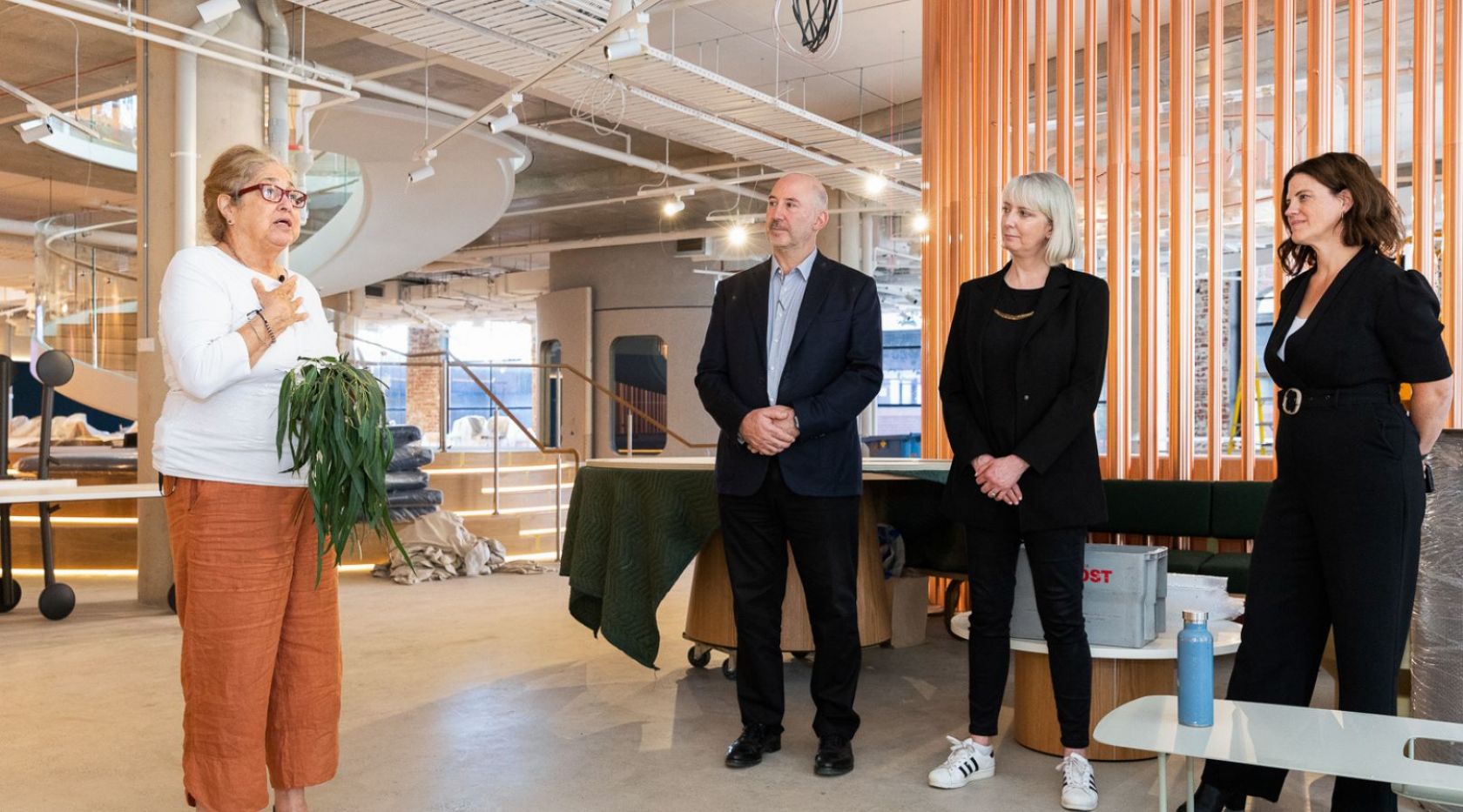 Related Projects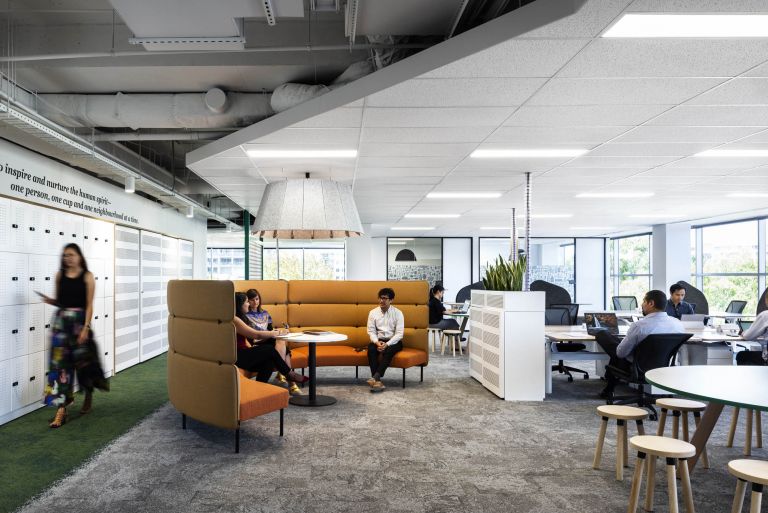 500 staff have been consolidated under one roof unified by a sense of community, collaboration, and connectedness.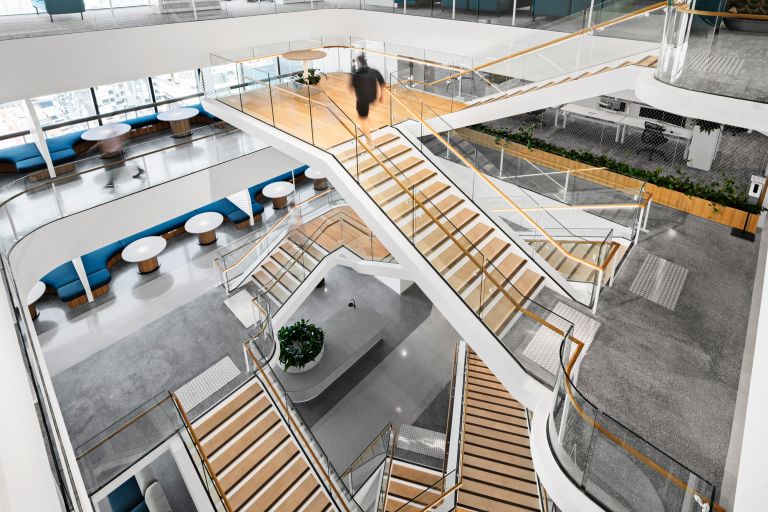 The superfund's dynamic workplace inspires staff to bring member-focused outcomes to the forefront.