Location

55 Anzac Highway, Ashford

Completed

March 2020

Architect

wiltshire + swain

Area

5,000sqm

Type

Refurbishment

Delivery Type

Fixed Lump Sum

Duration

22 months

Project Manager

RPS

Value

$10M - $20M
Investing in the future of the hospital
Ashford Hospital, one of Adelaide's largest private hospitals, has undergone a multi-million dollar redevelopment – bringing new life to the space. Investing in the future of the hospital, the project was designed to expand clinical services and facilities, as well as improving the patient experience.
As part of an extensive consultant group, our construction team worked with RPS, ACHA, wiltshire + swain, RLB, Lucid Engineering, and WGA to deliver the monumental redevelopment across five stages.
The highly successful project was underpinned by the proactive 'business-as-usual' approach adopted by our construction team, allowing the hospital to maintain its operational efficiency while ensuring its occupants' safety throughout works.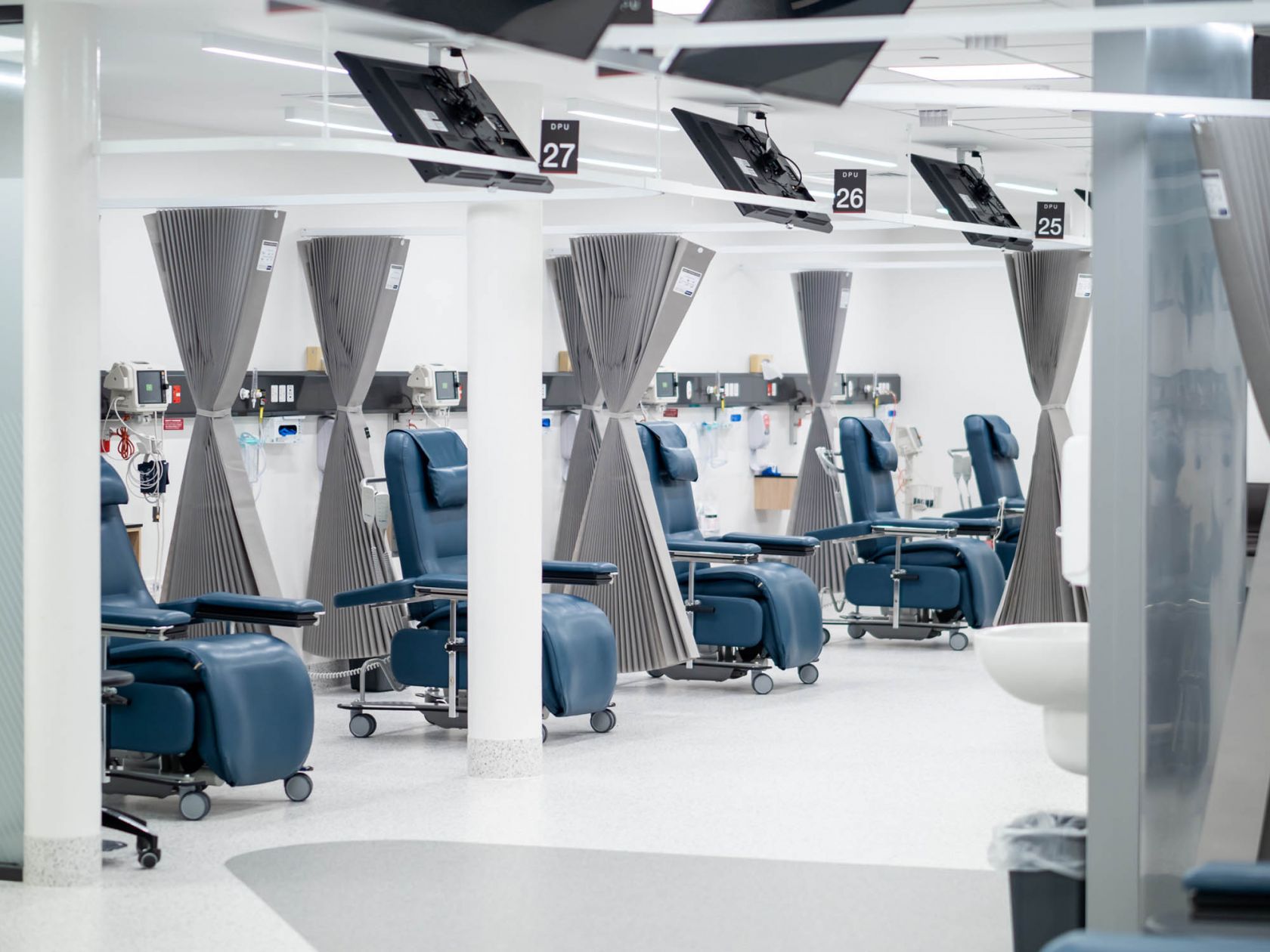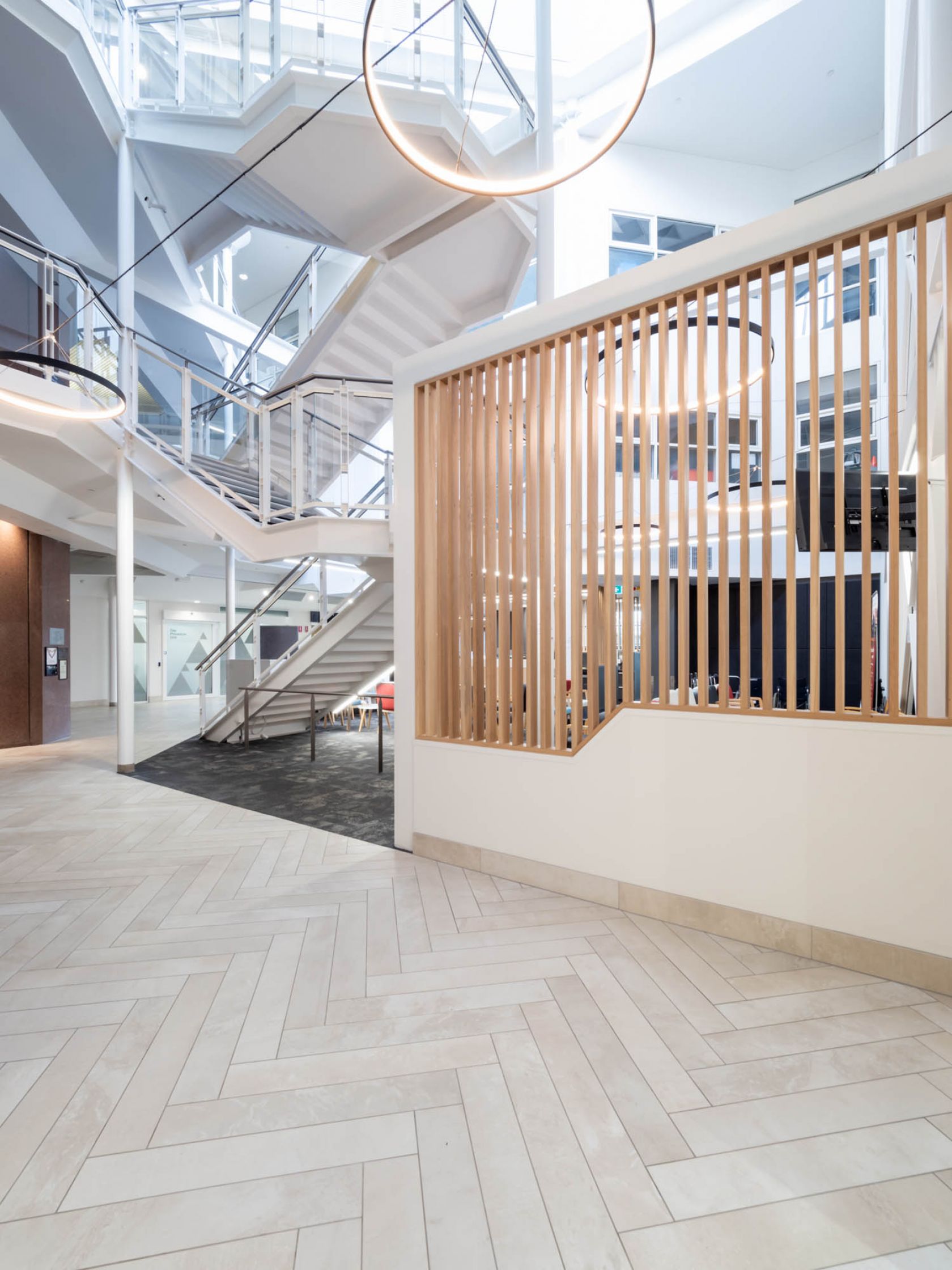 A 'business-as-usual' environment on-site
Since works began on-site in May 2018, we collaborated with Ashford Hospital and the wider consultant team to create a 'business-as-usual' environment on-site. Through pre-planning workshops and subsequent weekly meetings, our team was able to work with Ashford Hospital to understand their requirements to stage works appropriately.
We made the construction process easier for Ashford and our team by collaborating at the start. We had a number of workshops with the user groups, General Manager Paul Evans, and HSE Coordinator Sally Ralph, to understand what this meant for their business.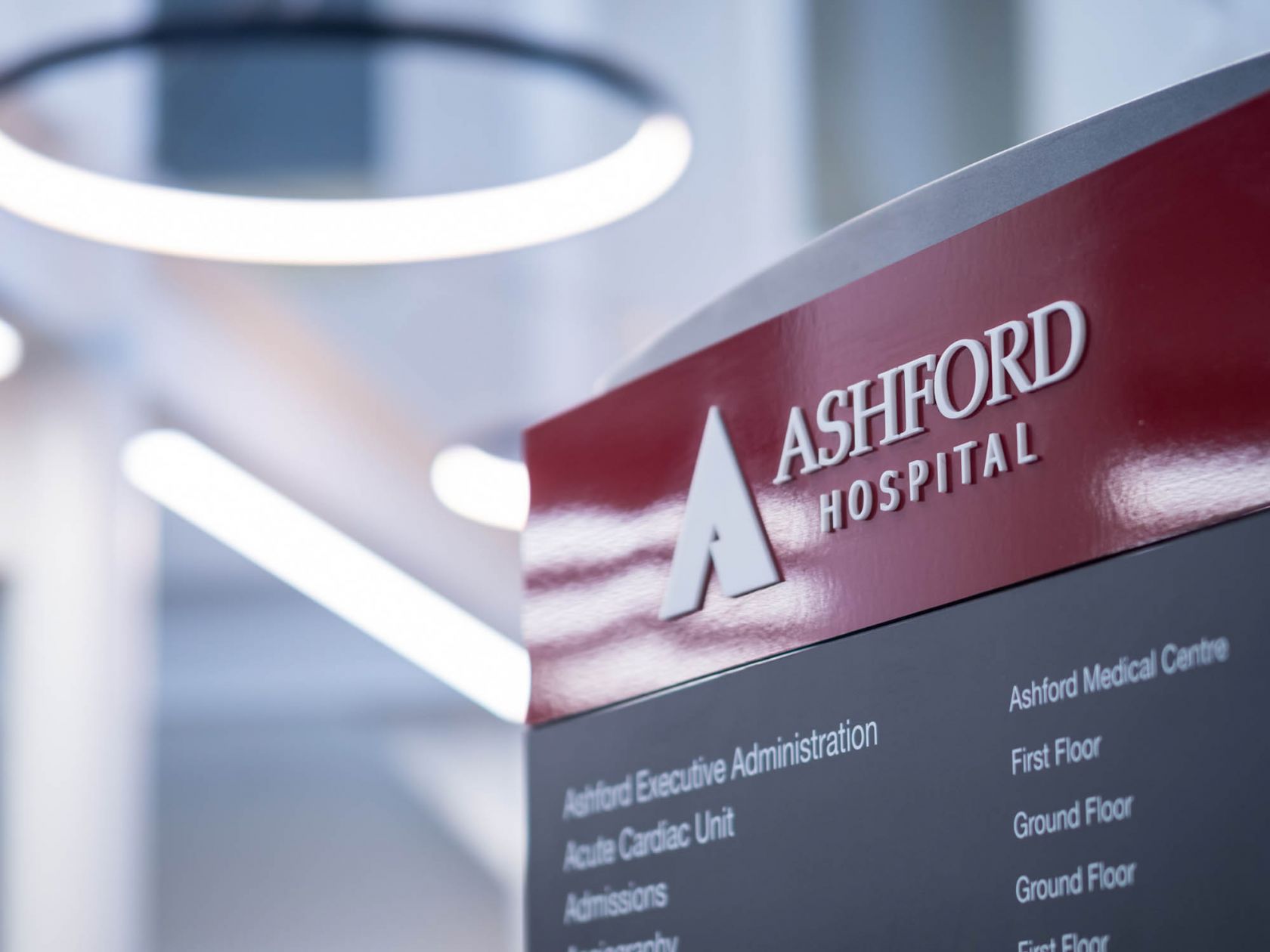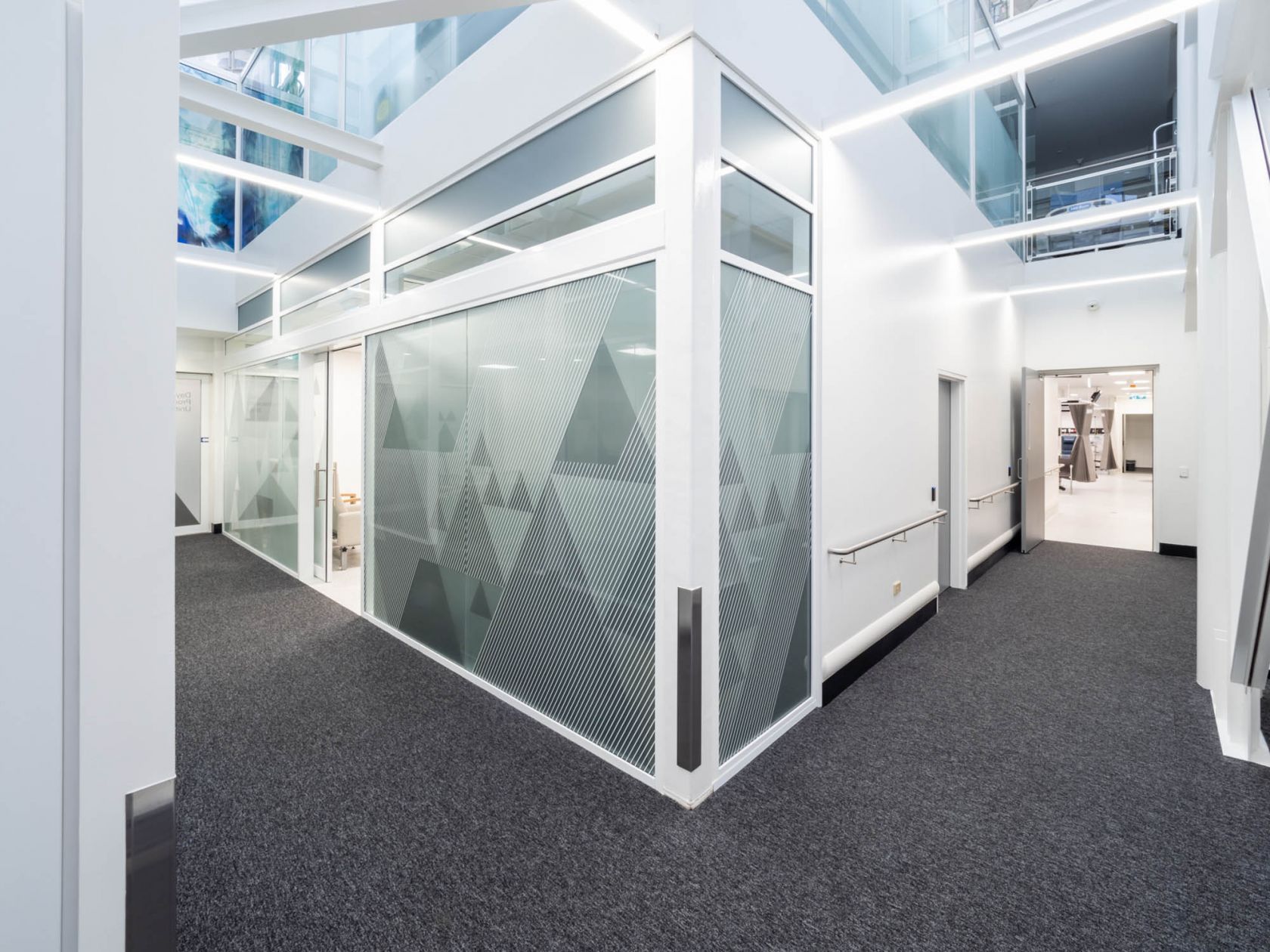 This approach ensured all upcoming works, risk works, and possible interruptions were communicated clearly and effectively during construction. As such, we delivered all five stages of the project on time while maintaining the hospital's operational efficiency for almost two years.
[Schiavello's] ability to work with us on a day-to-day basis, and willingness to take on feedback to work with us for an outcome, is why I would choose to work with Schiavello again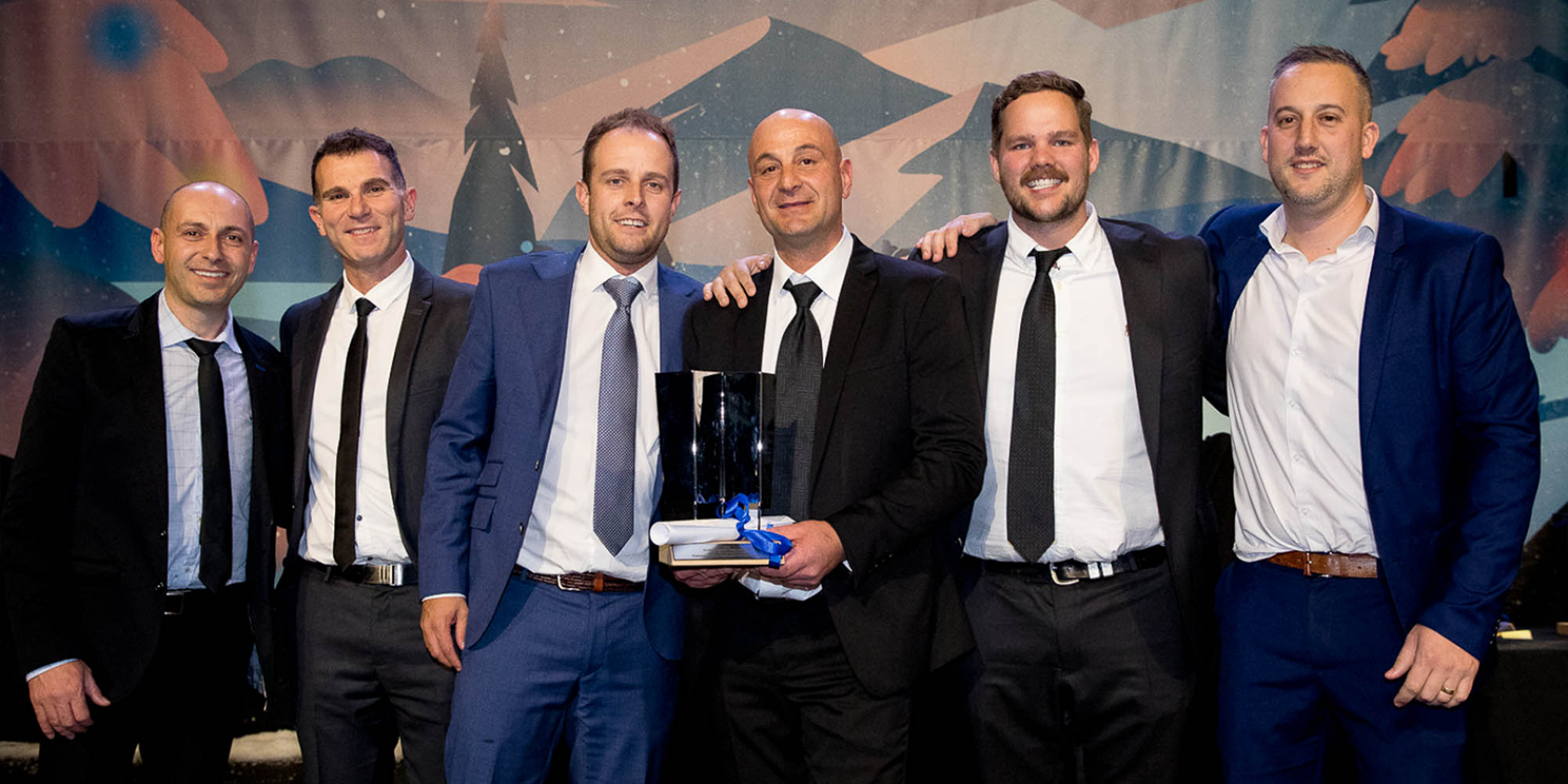 Maintaining safety during construction earns team an award
An additional aspect to the 'business-as-usual' approach was the safety of the hospital's staff and its occupants throughout construction. By maintaining a high level of safety during works, our team was awarded the Excellence in Work Health and Safety Award at the 2019 Master Builders SA Building Excellence Awards.
As Dale explains, "We had worked really closely with the hospital throughout the whole project to ensure that patient care was paramount along with their staff. We were building inside an existing hospital, so the key for us was to make sure our work got done and everyone was safe."
Through open communication with Ashford Hospital, the use of dust control monitors, air control, and close collaboration with the infection control team, we were able to ensure patients weren't impacted by the works taking place.
The upgrade of an existing ward during stage four works required maintained access for hospital staff and patients. As such, we expressed agility, adapting to challenges as they surfaced to ensure the continuous safety during works.
"Working with Ashford and their HSE staff, we achieved access through a hoarding tunnel and devised the processes and protocols to get the beds and patients through our construction site safely," says Senior Project Manager, Mark Skinner.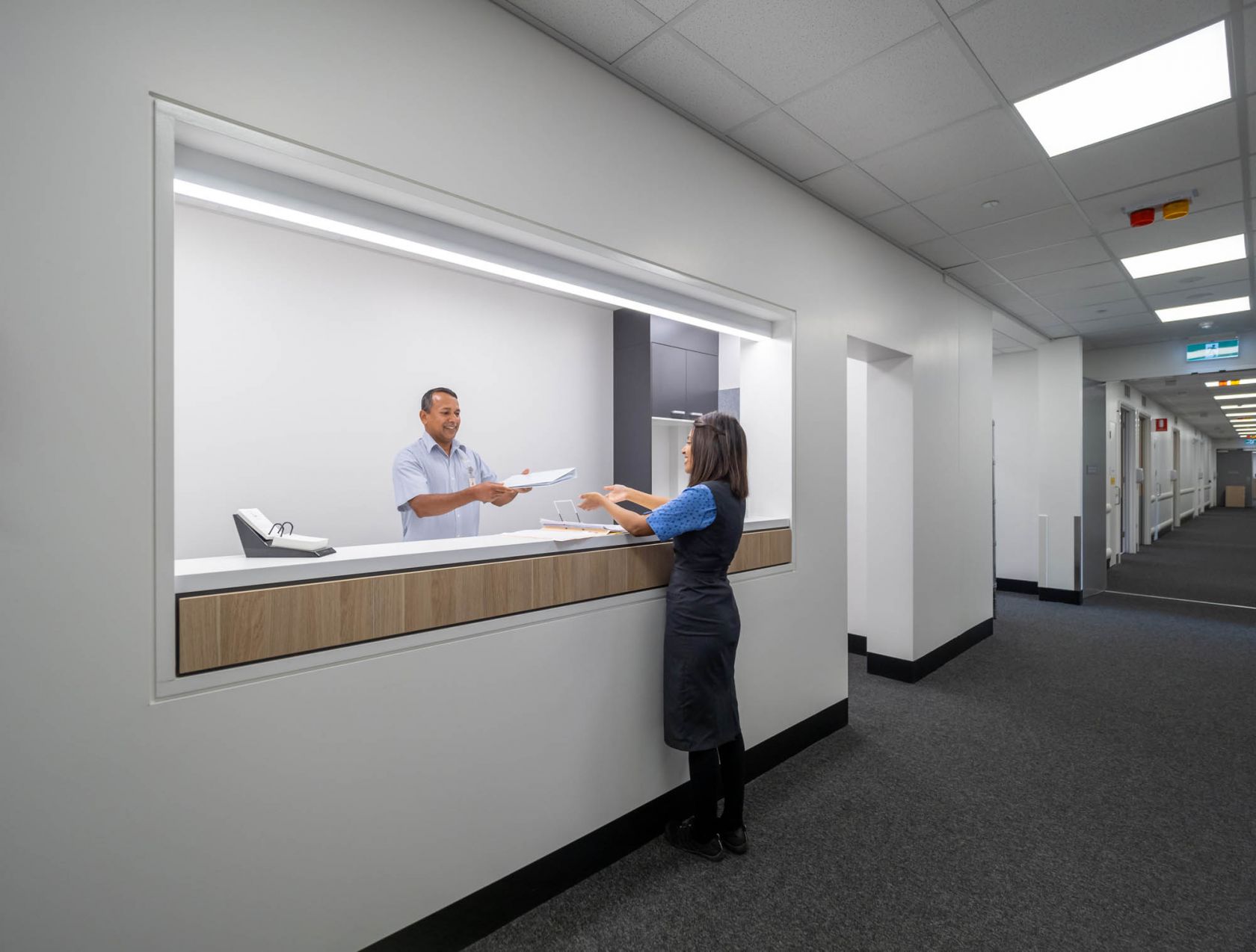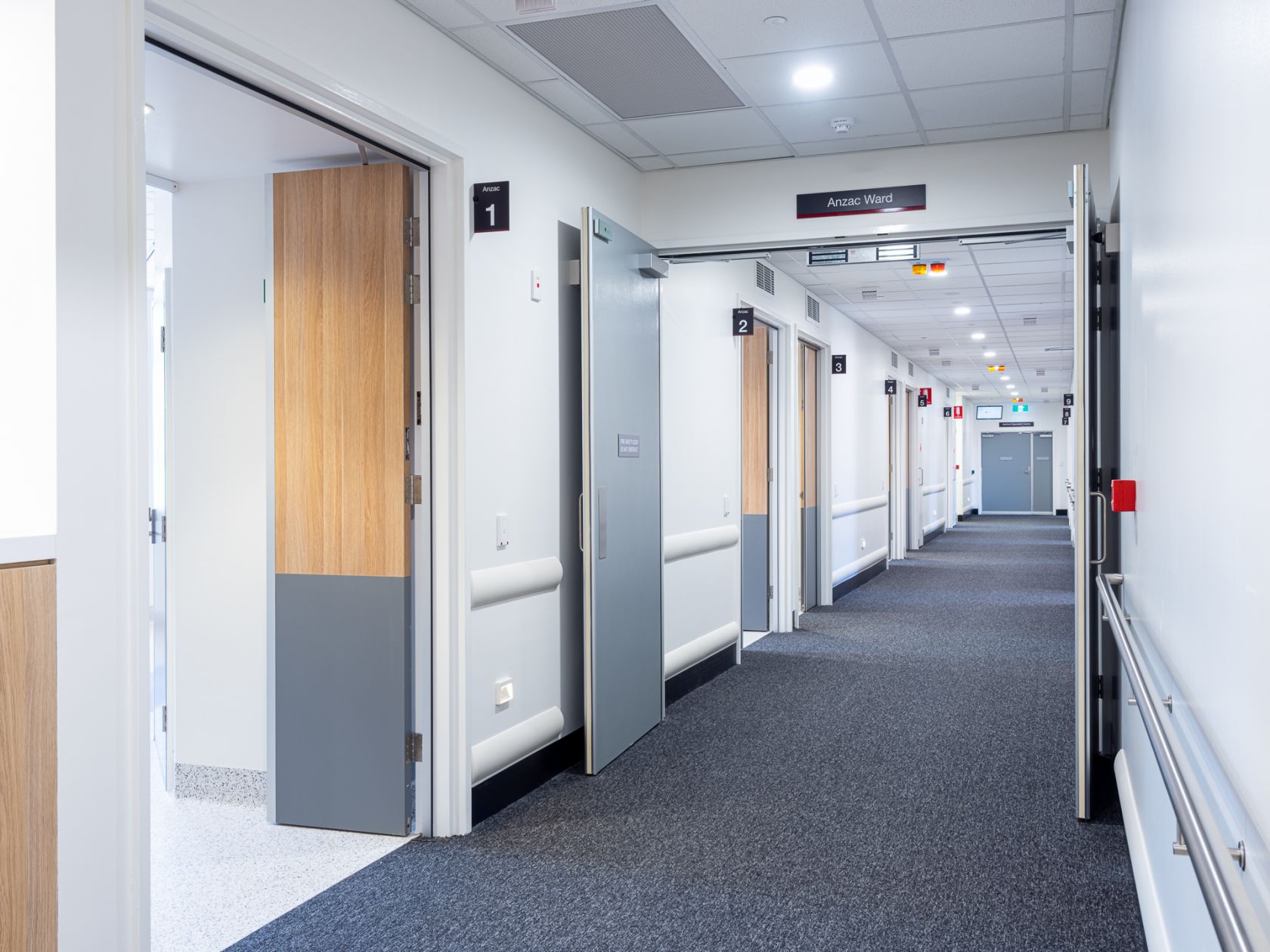 Delivered on time despite latent conditions and additional works
Spanning both the ground floor and level one of the existing building, the monumental redevelopment saw the construction of a new Day Procedure Unit, Chest Pain Unit, and an additional operating theatre. Refurbishments were made to patient accommodation, wards, and the main entrance, which includes a café, pharmacy, and new reception area.
The project also included major structural and infrastructure works. Façade upgrade works significantly improved the appearance of the building and brought the cladding up to code with non-combustible Volcore ASKIN ViviD panels.
Modifications and upgrades to the existing infrastructure and services became a challenge and required multiple design revisions and additional stages of work.
"Due to the age of existing infrastructure, many services required extensive upgrades to meet code, which was not foreseen in the original design development stages," explains Mark.
"Despite these design changes, we were able to work collaboratively to complete additional works within the operational hospital and five major stages without any extension of time to the required project completion dates," he adds.
The significant refurbishments undertaken at Ashford Hospital will allow the hospital to continue to provide private healthcare to the community for years to come.
Related Projects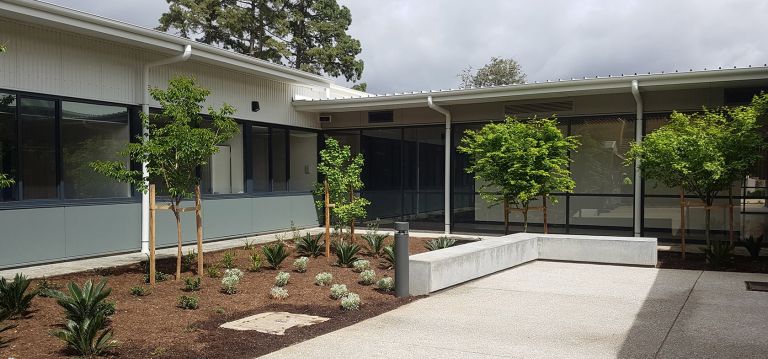 The facility spans over 2,500sqm, including a 24-bed ward with ensuites, ambulatory services, a library, communal lounge rooms and private family rooms.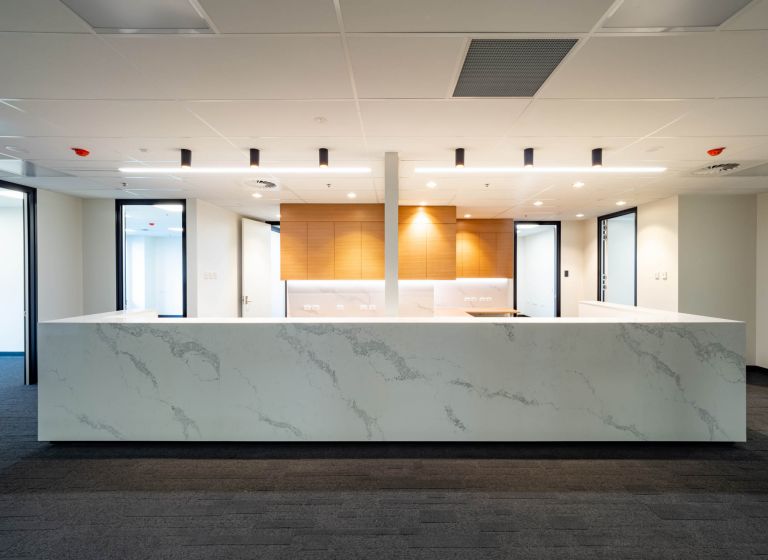 As part of a $345M investment in Adelaide's healthcare infrastructure, Calvary Care engaged our team to fitout the hospital's 21 new consultancy suites.