Location

24 Gordon St, Glenelg

Completed

June 2019

Architect

Domenico Allegretto Architecture

Area

550sqm

Type

Fitout

Delivery Type

Fixed Lump Sum

Duration

10 weeks

Value

$1M - $3M
Structural durability for a future-proof fitout
A heritage-listed church in the Adelaide city of Glenelg has been re-imagined as a brand new fertility clinic. Through major structural works, our SA construction team successfully converted the ground floor of the 1899 building into a state-of-the-art clinic and laboratory for Flinders Fertility.
The 19th Century building, a stones throw from the famous "Jetty Road" in Glenelg, was retained with internal improvements designed to extend the durability of the clinic for a modern future-proof fitout. Structural upgrades to the ground floor included the demolition of existing internal walls with new steel columns and beams installed to maintain a strong and durable structure.
A modern and comfortable environment
Together with Domenico Allegretto Architecture & Meinhardt Australia, our team was able to produce a modern space for patients and medical professionals to feel comfortable while visiting and working in.
In order to achieve this sense of comfort, a new and welcoming entryway was constructed and partition walls were built to provide private consultation rooms and laboratory spaces. High quality finishes are present throughout the clinic with accents of cherry timber veneer doors and frames bringing a sense of warmth to the space.
High quality finishes for maximum functionality
Our team is experienced in constructing safe, functional, and superior facilities within the healthcare sector and the works completed at Flinders Fertility clinic extend this notion.
The entire rear section of the clinic has been converted to a clean room or sterile lab area, complete with air locks and an advanced air purification and treatment system powered by HEPA filtration.
In order to adequately accommodate specialised amenities for the fertility lab, all fixtures including medical gas and security system had to be installed within a sealed pressurised room. Although a challenging task, our team achieved a first round pressurisation pass by ensuring the lab did not exceed the maximum upper leakage limit of 150 litres per second.
A high attention to detail was not only applied to the finishes of the fitout but also to the tight construction timeframe. SA Project Manager Benjamin Tonkin ensured the programme was staged in a manner that allowed the client early access to the lab to enable certification while completing the remaining fitout works on the perimeter of the clinical room.
"We were delighted to have worked with Schiavello Construction on this project. The quality of the workmanship is excellent, their team was extremely professional and helpful throughout the project and we are thrilled with our new rooms," says Flinders Fertility CEO Lee Battye.
Related Projects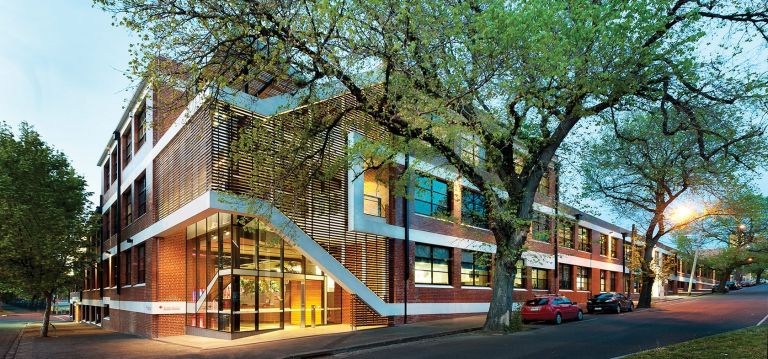 Schiavello and DesignInc delivered a highly advanced blood processing centre, which included five laboratories, a warehouse and administration space.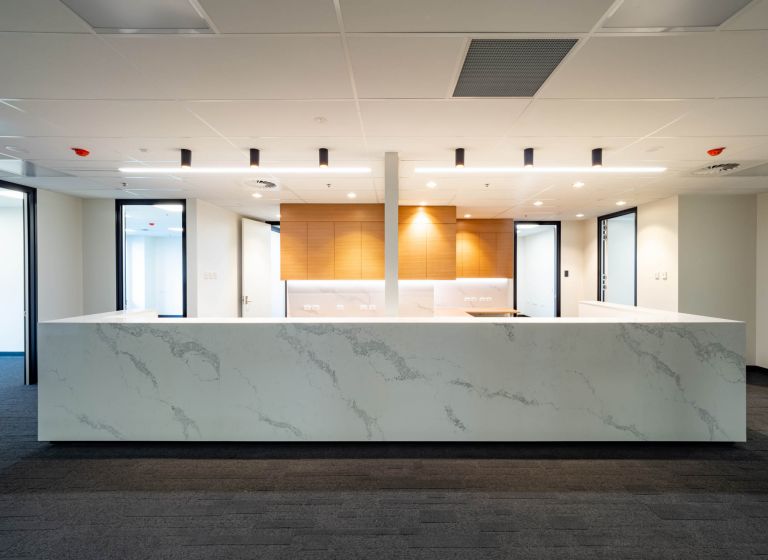 As part of a $345M investment in Adelaide's healthcare infrastructure, Calvary Care engaged our team to fitout the hospital's 21 new consultancy suites.