Location

Joyce Street, Murray Bridge

Completed

December 2020

Architect

Matthews Architects

Area

3,000sqm

Type

Construction, Refurbishment

Delivery Type

Fixed Lump Sum

Duration

15 months

Project Manager

RPS

Value

$5M - $10M
A place to call home
Residential aged care facility Lerwin Aged Care supports older people and their families with a range of high-quality services that aim to enrich people's lives. In 2021, the facility celebrated the completion of the multi-million dollar expansion by creating a comfortable environment to call home for the residents of South Australia's Murray Bridge.
Our Adelaide construction team brought its extensive health and aged care industry experience, which includes Calvary Nursing Home, Ashford Hospital, and Repatriation General Hospital, to be part of the upgrade and fitout of this 30-year-old facility. Led by Mark Skinner, together with Matthews Architects and project management firm RPS, the team successfully delivered on Lerwin Aged Care's manifesto of enriching lives.
Better usability and accessibility
The project was a significant investment for the Rural City of Murray Bridge, which has a population of around 20,000 people and is located around an hour from central Adelaide. As a result, the project has provided:
The construction of a new wing to accommodate 20 rooms
Refurbishment of 15 existing rooms
A new main courtyard and upgrade of two existing courtyards
Residents have better usability and accessibility to the spacious outdoor area, whilst being protected from the sun with a contemporary designed Danpalon shade structure.
Peace of mind
Building in a live aged care environment requires attention-to-detail to ensure the safety of residence and staff. Navigating the added complexity of COVID-19 required the implementation of a robust risk management process.
Our risk management process starts on day one of the planning phase and is ongoing until the project is completed. Our staff and contractors were able to mitigate risk through strict management of exclusion zones and hoarding off of the construction zone from the operational areas.
Contractors requiring access into the facility were managed closely to ensure no contact with residents and all imposed restrictions were followed. This provided peace of mind in the midst of a pandemic for both Lerwin Aged Care management and stakeholders, including the family members of residents.
Celebrating a richer life
Celebrations to mark the opening of the revamped aged care facility were held on Tuesday 9 February, 2021. The facilities are brighter, more spacious, and modern. Lerwin Aged Care has improved its capacity to welcome, support and enrich the lives of its residents for many years into the future.
Related Projects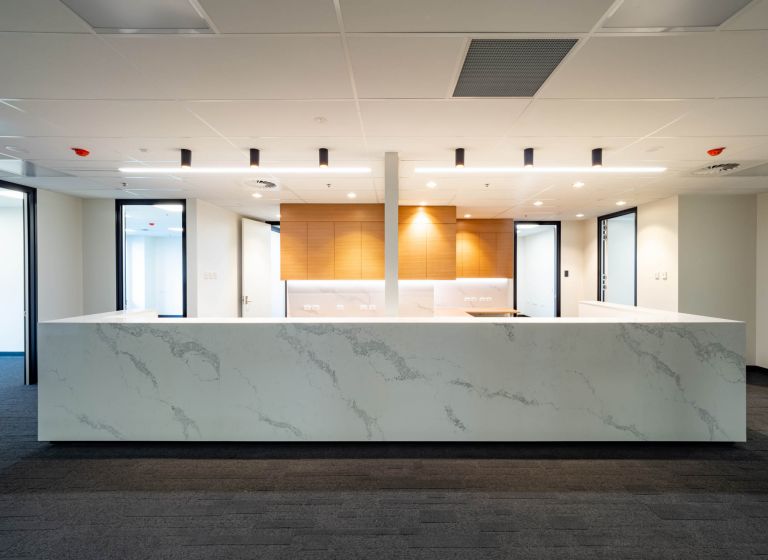 As part of a $345M investment in Adelaide's healthcare infrastructure, Calvary Care engaged our team to fitout the hospital's 21 new consultancy suites.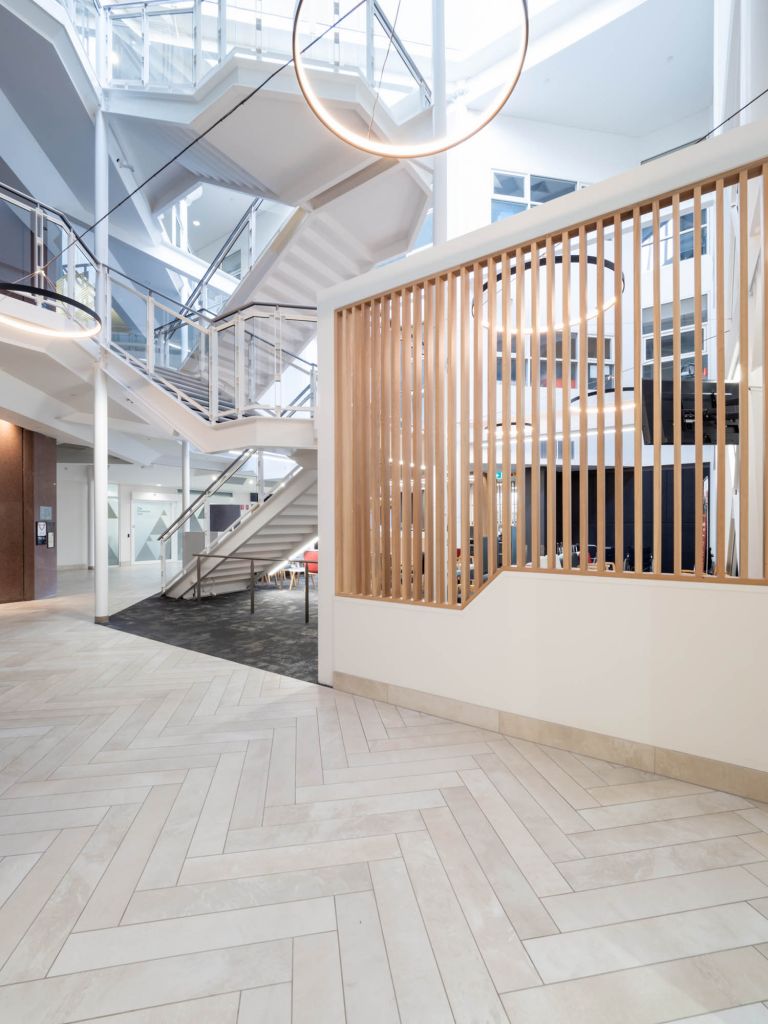 Ashford Hospital, one of Adelaide's largest private hospitals, has undergone a multi-million dollar redevelopment – bringing new life to the space.