Location

216 Daws Road, Daw Park

Completed

July 2020

Architect

Walter Brooke & Associates

Area

4,200sqm

Type

Refurbishment

Delivery Type

Fixed Lump Sum

Duration

6 months

Value

$10M - $20M
The Repat gets revamped
South Australia's Repatriation General Hospital, also known as the 'Repat', was initially used to accommodate soldiers who were returning from the battlefields. This facility built its reputation for helping families through difficult times but was closed in 2017.
After much community engagement and planning, in 2020 works commenced on the Repat's 'reactivation', starting with the extensive refurbishment of two former wards, Ward 20 and Ward 18.
Schiavello Construction was brought on board to facilitate the refurbishment of Ward 20, turning it into a Specialist Advanced Dementia Unit with 12 beds. We were also given the brief to renovate Ward 18, transforming it from a disused hospital ward into a brand new, 18-bed Neurobehavioural Unit.
Both wards have now been repurposed to accommodate complex care needs, with the end goal of boosting the health services available to the population in southern Adelaide. To complete the project, we collaborated with Walter Brooke & Associates architects and the engineering team from System Solutions.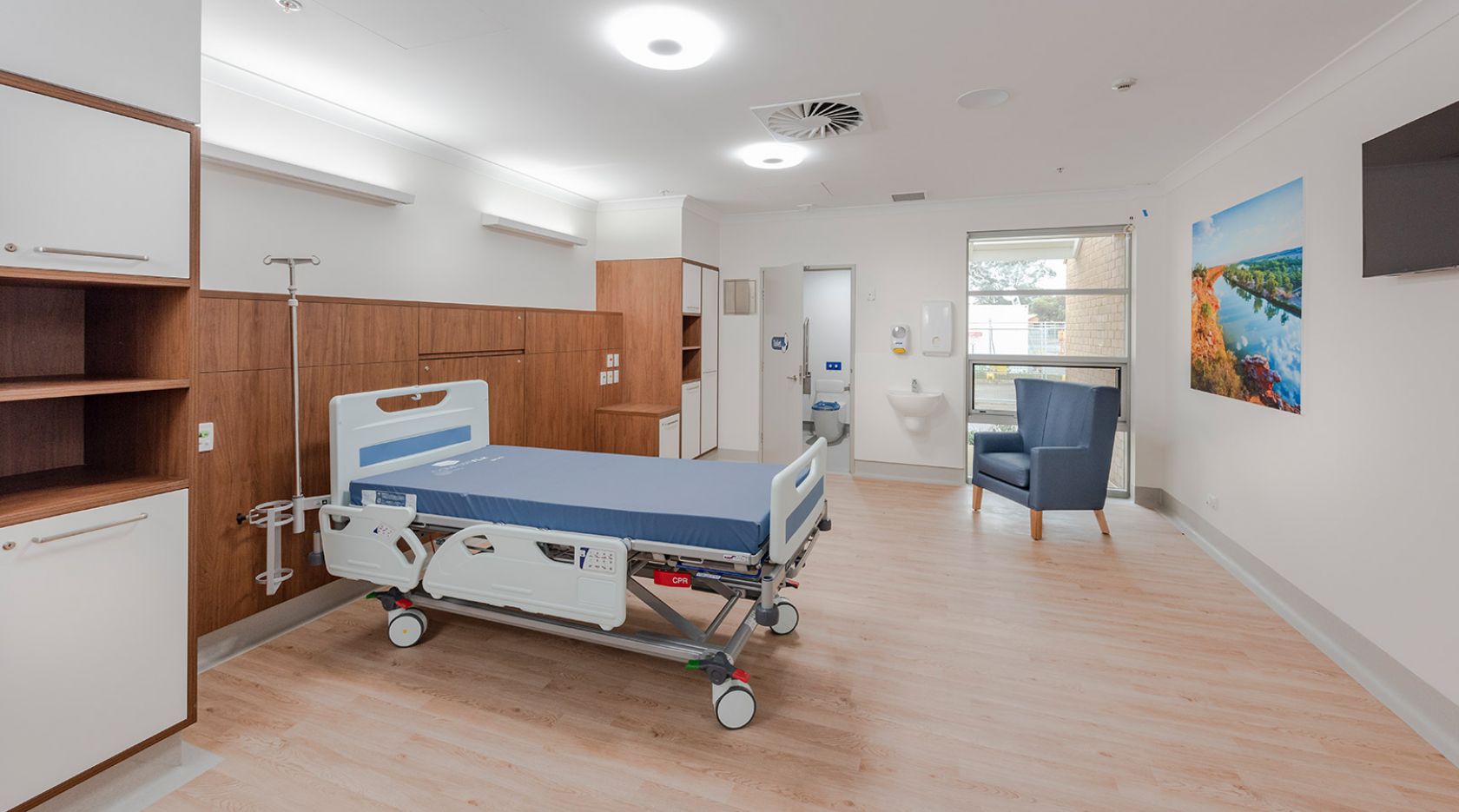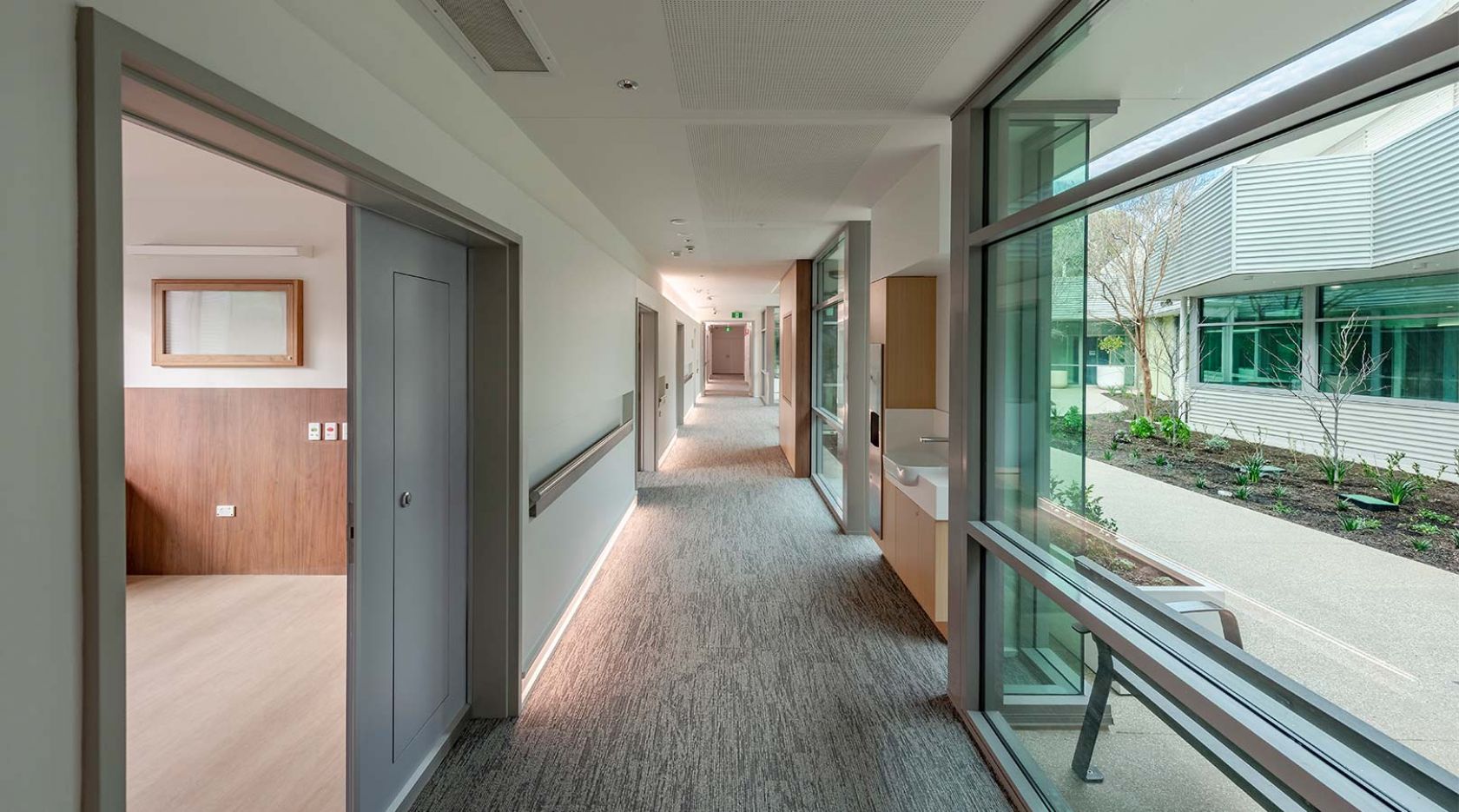 Creating places of care
The aim of this project was to create a centre of excellence for the care of some of the most vulnerable members of the local community.
To achieve this, both wards required partial demolition, refurbishment and fitout in order to create safe, secure and modern facilities for people experiencing the symptoms of dementia.
The redevelopment of Ward 20 delivered a therapeutic, dementia-enabling environment supported by state of the art equipment. As well as private hospital rooms, the project included upgrades to all common areas, including lounge and dining rooms. Working closely with our client, we developed a new nurses' station, staff room and kitchen area.
As well as being physically functional, the new facilities incorporate videoconferencing and telehealth facilities so staff can share their expertise with clinicians in regional and remote areas.
Outside of the wards, extensive external landscaping works allow the grounds to be accessed and enjoyed by ward occupants and their families.
The resulting premises included fully equipped, spacious rooms with storage and ensuite bathrooms, walkways with handrails, comfortable communal areas and a welcoming supply of natural light.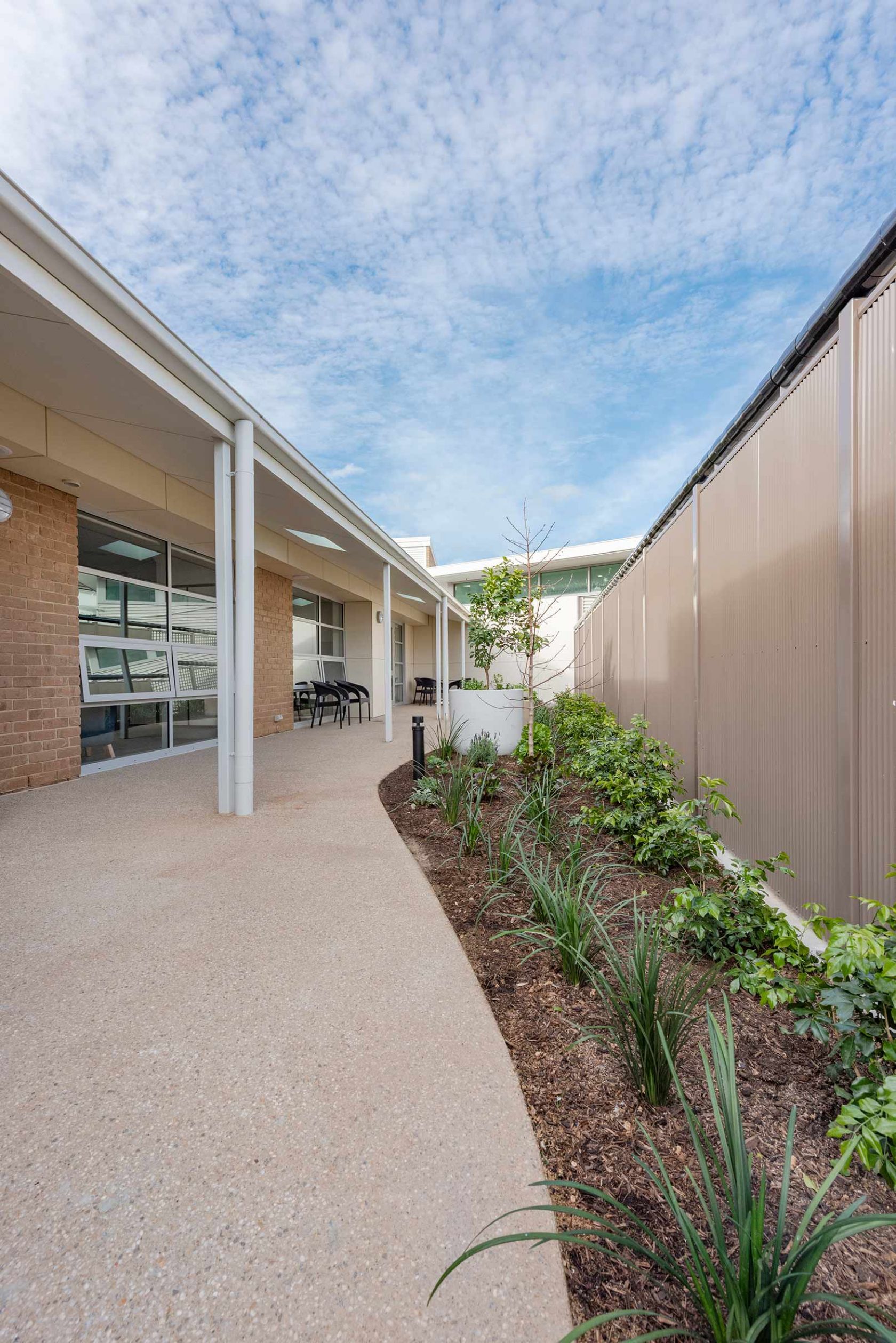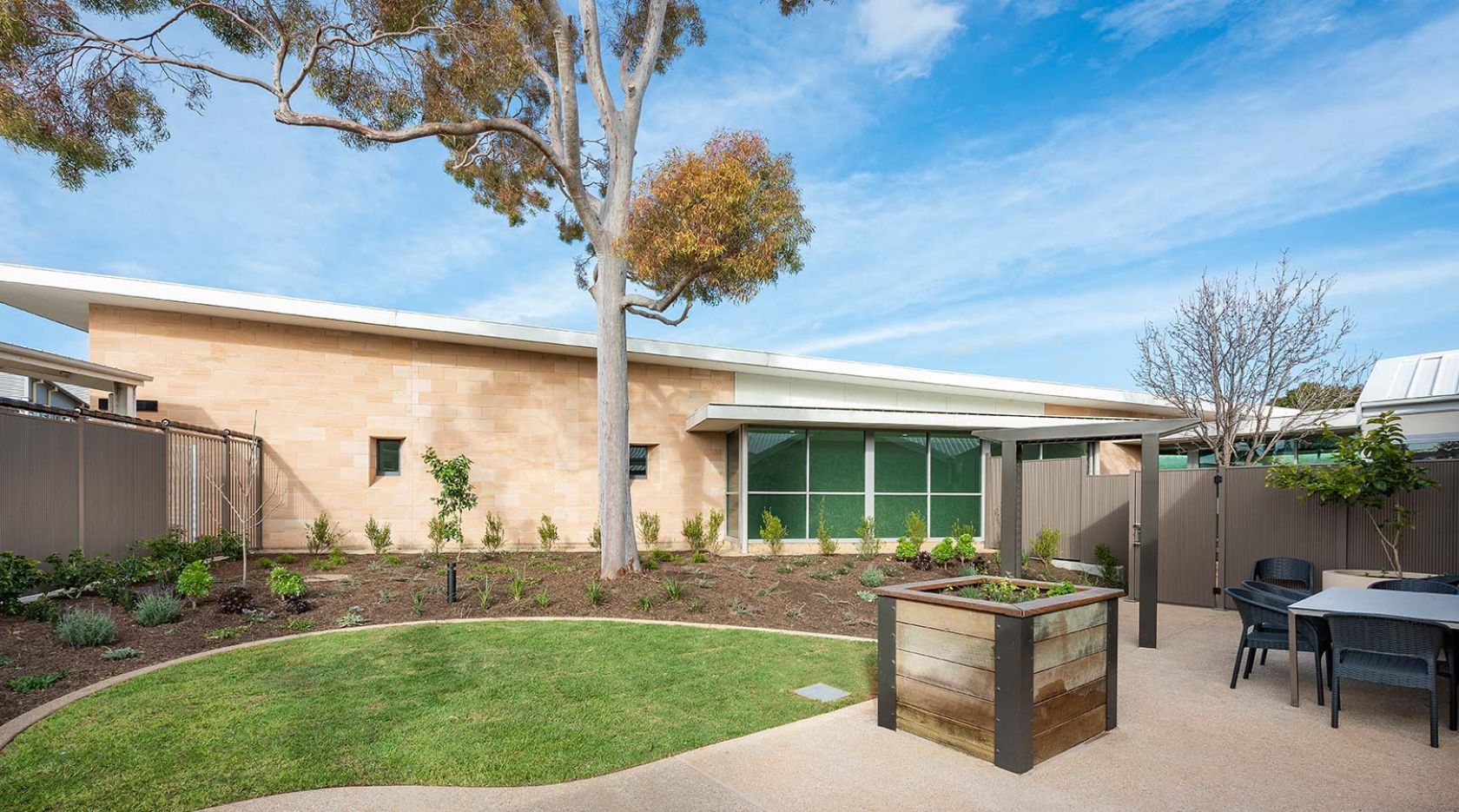 A tight timeline for a COVID-era project
Rather than a full knock-down rebuild, both ward upgrades were based around the refurbishment of existing buildings. This meant going from base structure to highly functional new facilities.
This six-month project commenced in early 2020 and was completed within the scheduled timeline, despite the changed working conditions and general disruptions caused by the COVID-19 outbreak. We placed great emphasis on safety and hygiene, by implementing a stringent COVID-safe plan onsite.
As a team, we approached this project with care and consideration so we could ensure a high-quality delivery and a functional, attractive precinct for patients and staff.
Related Projects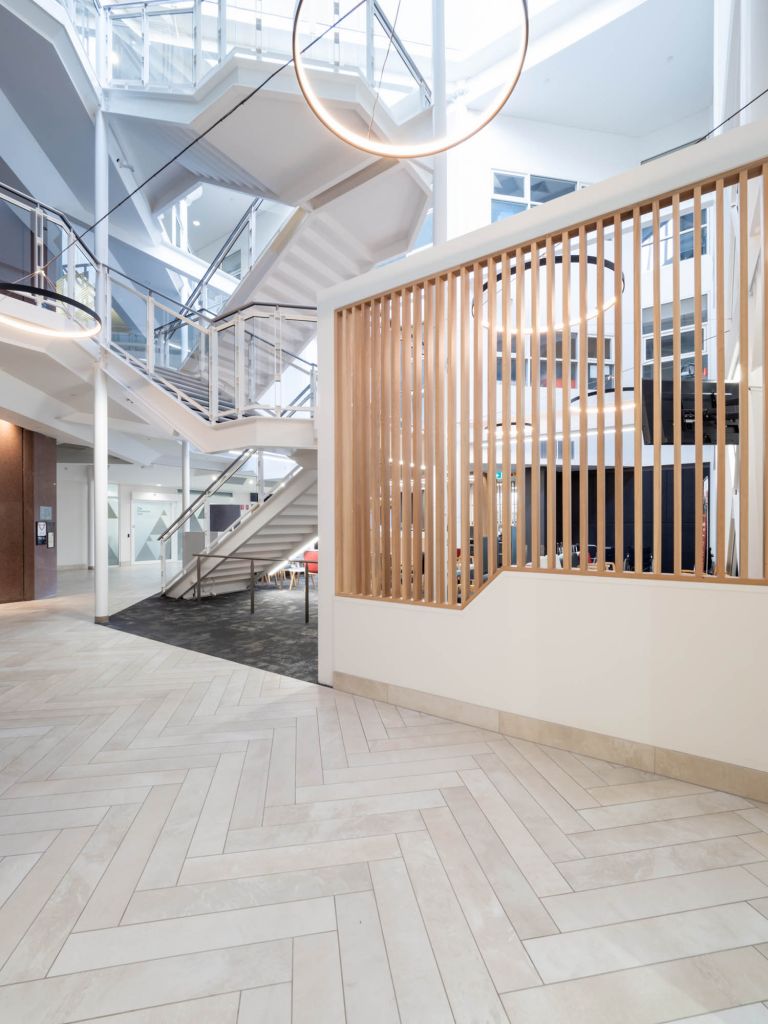 Ashford Hospital, one of Adelaide's largest private hospitals, has undergone a multi-million dollar redevelopment – bringing new life to the space.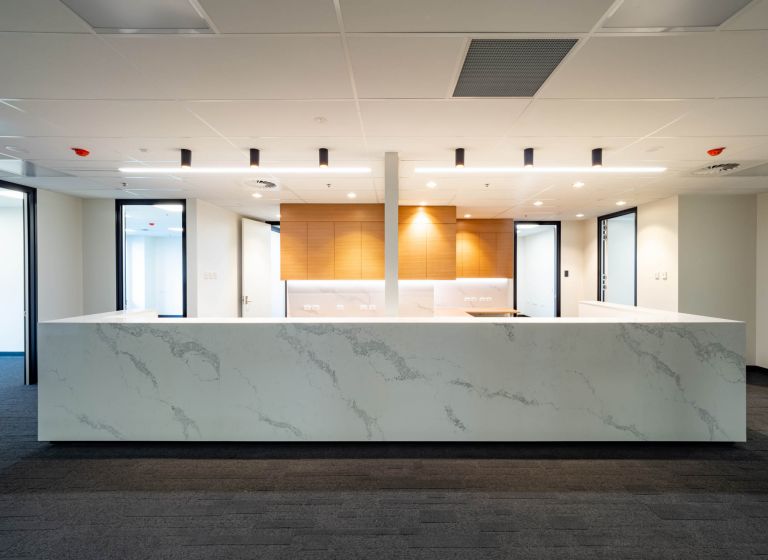 As part of a $345M investment in Adelaide's healthcare infrastructure, Calvary Care engaged our team to fitout the hospital's 21 new consultancy suites.