Location

Level 3, 531 Kingsway, Miranda

Completed

March 2014

Architect

V-Arc

Area

1,100sqm

Type

Fitout

Duration

16 weeks

Project Manager

Engine Room Venture Management
Southern suburbs of Sydney receive a world-class cancer care centre
The state-of-the-art facilities designed by V-Arc delivers multidisciplinary care in a comfortable, serene and nurturing environment – a much warmer and relaxing atmosphere than traditional clinical spaces.
Engaged by Cancer Care Associates, Schiavello carried out interior construction and base build services works to the facility located in Miranda, Sydney. As Construction Managers, Schiavello's role was comprehensive; being involved from initial budgeting, right through to completion.
Bespoke joinery and material finishes deliver a less clinical environment
The project consisted of the construction of treatment rooms, a pharmacy, pathology, consultation rooms, reception, new amenities and a break out area. To create a less clinical environment, detailed joinery appears throughout various waiting and reception areas and includes fabric paneling, stone, solid surfaces and various veneers. Bespoke joinery hides essential technical equipment including medical gases. Highly detailed perforated plaster board ceilings also feature throughout the entire level and required thorough coordination to install.
Extensive base building works
The base build services works carried out were extensive and involved the installation of mechanical, electrical, hydraulic, fire, security, nurse call systems and medical gases. In particular, the installation of medical gases required meticulous planning as to not damage existing structures, with pipe work travelling from the basement, past lobby areas, right through levels occupied by non-hospital tenants.
Collaborative approach
With the entire building construction coinciding with work on level three, Schiavello worked closely with builders to ensure access and deliveries did not hinder the program. Schiavello's in house engineering capabilities also assisted in overcoming design and coordination issues, with an unwavering high level of detail.
Related Projects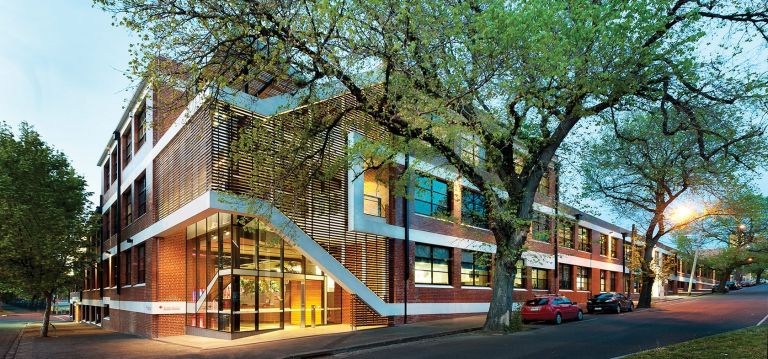 Schiavello and DesignInc delivered a highly advanced blood processing centre, which included five laboratories, a warehouse and administration space.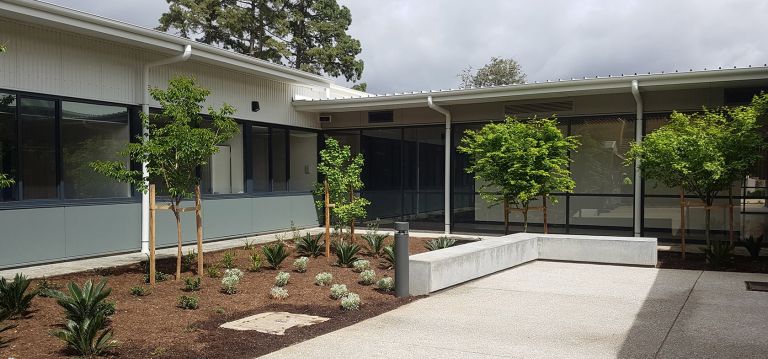 The facility spans over 2,500sqm, including a 24-bed ward with ensuites, ambulatory services, a library, communal lounge rooms and private family rooms.