Location

-37.79981294736238

Completed

October 2015

Architect

Silver Thomas Hanley, DesignInc and McBride Charles Ryan

Area

400m2

Type

Fitout

Duration

4 months

Project Manager

Grocon PCL
Centre-of-excellence for cancer research, treatment and education
The Victorian Comprehensive Cancer Centre (VCCC) is a $1 billion purpose-built centre-of-excellence for cancer research, treatment, care and education. Located in Melbourne's prestigious Parkville Biomedical Precinct, it's home to Peter MacCallum Cancer Centre, cancer research and clinical services for Melbourne Health, cancer research services for the University of Melbourne, and provides education facilities for all building partners.
The VCCC project was delivered under a public private partnership between the Victorian and Australian governments and the Plenary Health consortium, led by Plenary Group. It was designed by architects Silver Thomas Hanley, DesignInc and McBride Charles Ryan (STHDI+MCR).
Extensive offering of specialist services
The 130,000sqm facility includes 96 overnight inpatient cancer beds, 110 same-day beds, a dedicated clinical trials unit, more than 20,000sqm of research space for up to 1,200 researchers, eight operating theatres, two procedure rooms, eight radiation therapy bunkers and education and training facilities.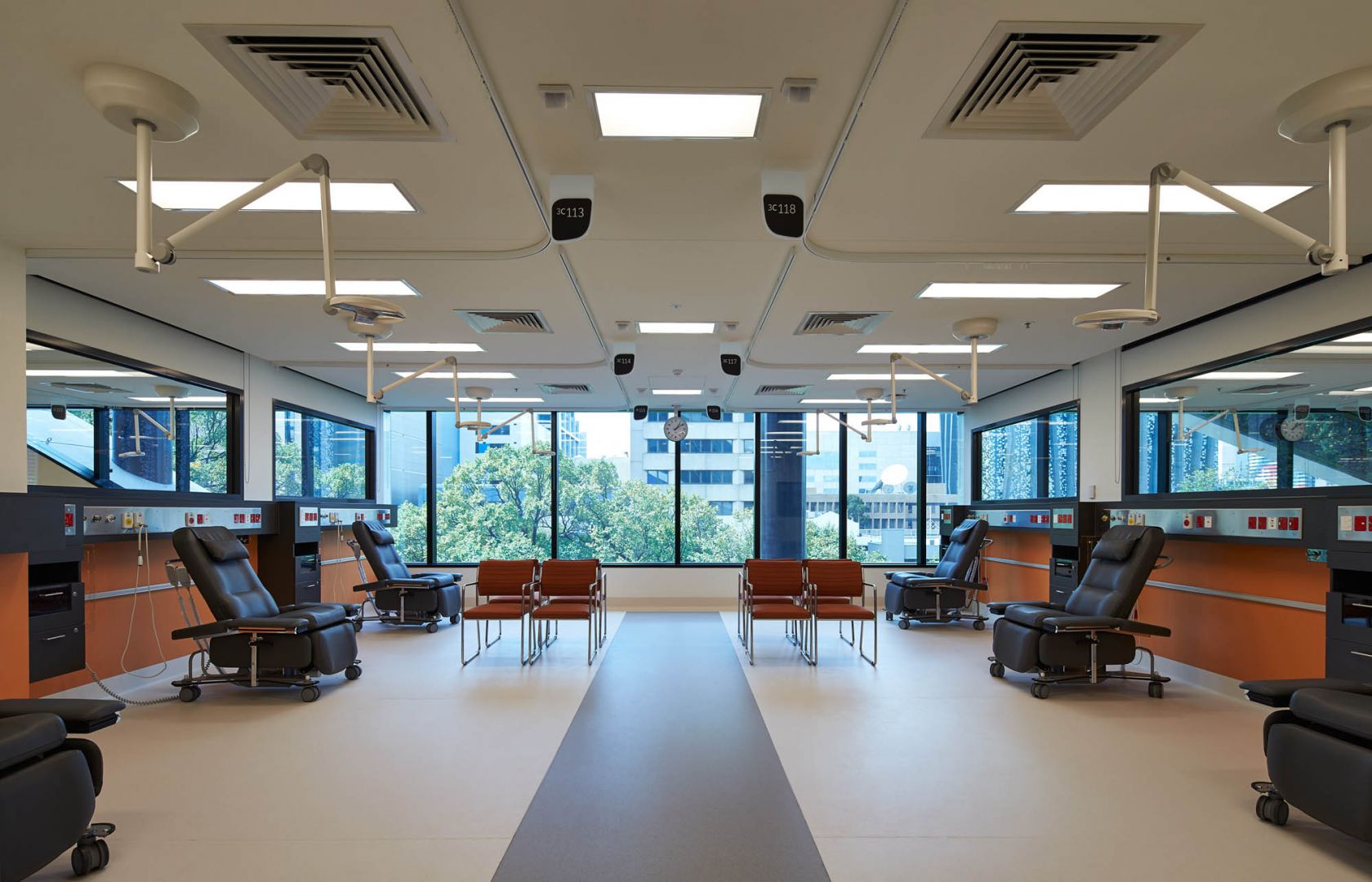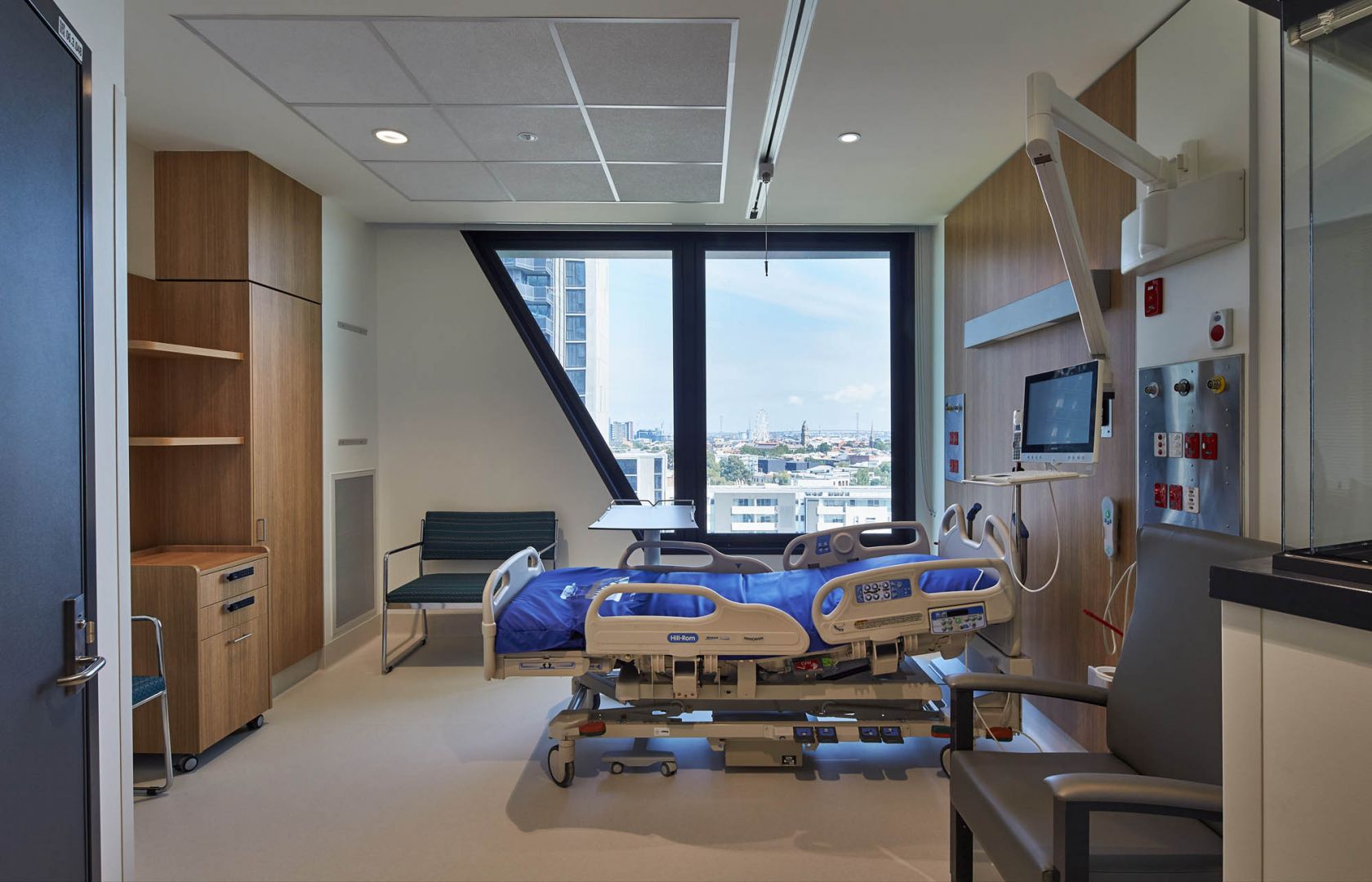 Schiavello manufactures detailed ceiling design
Part of the centre's education and training facilities is a multi-purpose lecture theatre that can seat up to 418 people. Schiavello Construction carried out works in the space which encompassed timber veneer wall panelling, raised flooring and intricate ceiling work.
The detailed ceiling concept designed by STHDI+MCR features floral-shaped timber panels and a complex curved junction. Developed and manufactured by Schiavello's in-house design specialists, significant prototyping, structural certification and coordination ensured all ceiling elements seamlessly aligned. This included multiple layers of acoustic treatment, numerous services, more than 1,000 ceiling hangers, and custom metal framing produced by Schiavello subsidiary Metcon.
2,000 Schiavello Krossi workstations supplied
For Schiavello International, working for more than three years with the client to develop customised clinical joinery for patient and recovery wards was an extremely fulfilling process. Complying with medical design regulations and materials specifications, the team invested heavily in prototyping to ensure bedhead buffer units, wall paneling, patient services units and wardrobes were all built with optimal functionality for patients and staff alike. Further joinery was also carried out in kitchens and staff breakout areas.
In addition, 2,000 Krossi workstations were adopted in administration spaces – their circular, slim-leg profile appealing to the refreshing ambience and open workspace environment. Schiavello International also coordinated the supply of more than 2,000 task chairs and administration storage.
Related Projects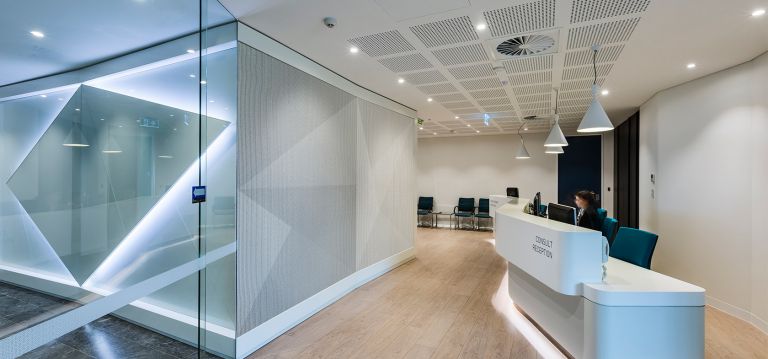 The state-of-the-art facilities designed by V-Arc delivers multidisciplinary care in a comfortable, serene and nurturing environment.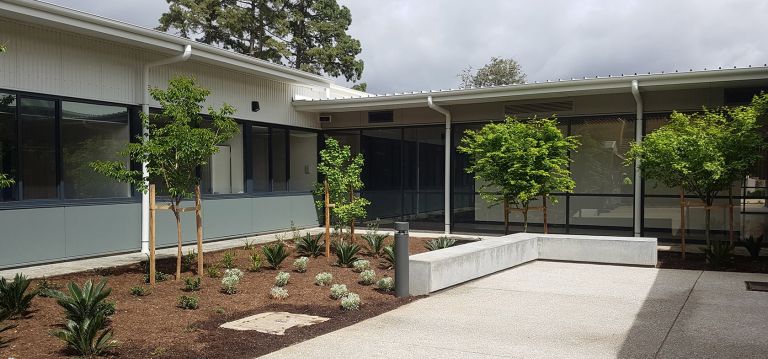 The facility spans over 2,500sqm, including a 24-bed ward with ensuites, ambulatory services, a library, communal lounge rooms and private family rooms.