Location

8 Whiteman Street, Southbank,

Completed

December 2016

Architect

Techne Architecture + Interior Design

Area

565m2

Type

Fitout

Duration

4 months

Project Manager

Crown
Bringing Thai street food to Crown Melbourne
Following the success of Long Chim Singapore, Perth, and Sydney, the bright and busy 160-seat restaurant is the fourth branch of the Thai street food phenomenon.
The brainchild of Australian-born, Thai-obsessed David Thompson, Long Chim is famous for the blast of chilli heat with a clear focus on Thompson's reinterpretation of Bangkok's street food - tweaked for the high-profile hospitality expected at Crown Melbourne.
Designed to evolve with use
Schiavello Construction VIC and Techne Architecture + Interior Design transformed the existing space, which was once home to No.8 by John Lawson.
Inspired by the patina of Bangkok's streets, the fitout has been designed to evolve with use and time. "The restaurant space was imagined as a reflection of the dynamic urban context of Bangkok street food," says Nick Travers, Director - Techné Architecture + Interior Design.
Carefully selected materiality balances the raw and robust tenancy
The pre-existing tenancy was stripped back to reveal its raw and robust qualities. This was complemented by a material palette of rich textural finishes including mesh, and layered grilles and lattices - chosen to add softness to the rugged space.
Screens at the entrance are reminiscent of the patterned pavers that line Bangkok's streets, ushering in guests with a spirited reference to the cuisine's provenance. Subtle unexpected bursts of colour in furniture, discreet surface treatments, and lively artwork creates playful, vibrant moments throughout the venue.
The result is something unexpected, but that's precisely the point according to Thompson. He's done fine dining - now he's ready to bring diverse, authentic street food to a broader audience. "It needs just another layer of Long Chim-ness thrown onto it, to get the patina of the streets and the scuff of the gutter of Bangkok," Thompson says.
Related Projects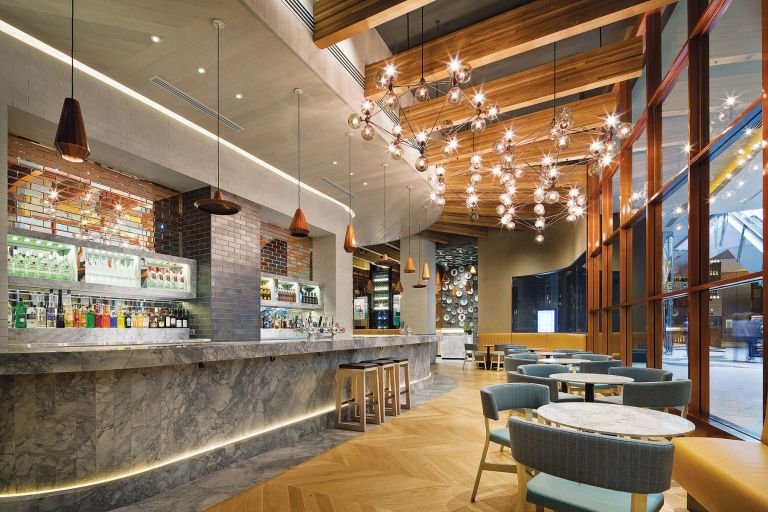 The design creates bold statements with elements including a robust copper facade, immense bar, and oversized feature pendant light fittings.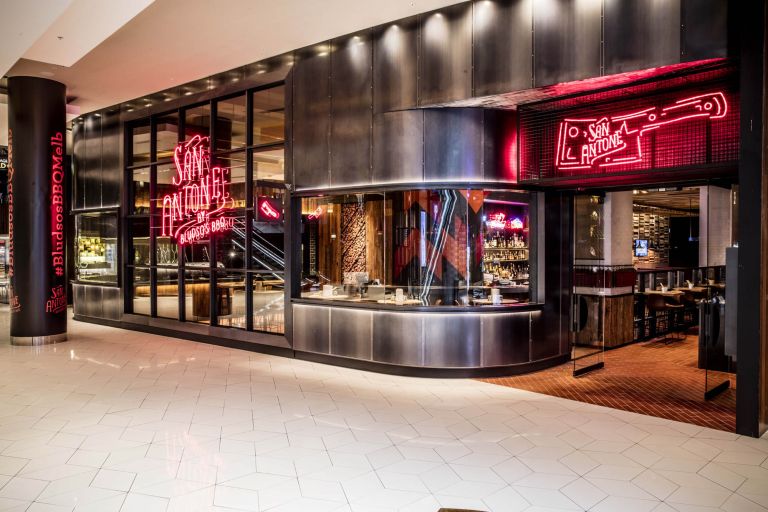 Schiavello's Melbourne construction team carried out the refurbishment of the Tex-Mex restaurant located inside Crown.