Location

8 Whiteman Street, Southbank

Completed

October 2015

Architect

Techne Architecture + Interior Design

Area

400sqm

Type

Fitout

Duration

3 months

Project Manager

Schiavello Construction
Bringing Tex-Mex to Crown Melbourne
Schiavello Construction VIC carried out refurbishment of the Tex-Mex restaurant at the former Jimbo and Rex site. The transformation, designed by Technē Architecture + Interior Design, has resulted in a space that is warm and comforting.
Rustic meets industrial through a mixture of sawtooth recycled timbers, handmade terracotta tiles, black powder coated mesh, and a new show kitchen.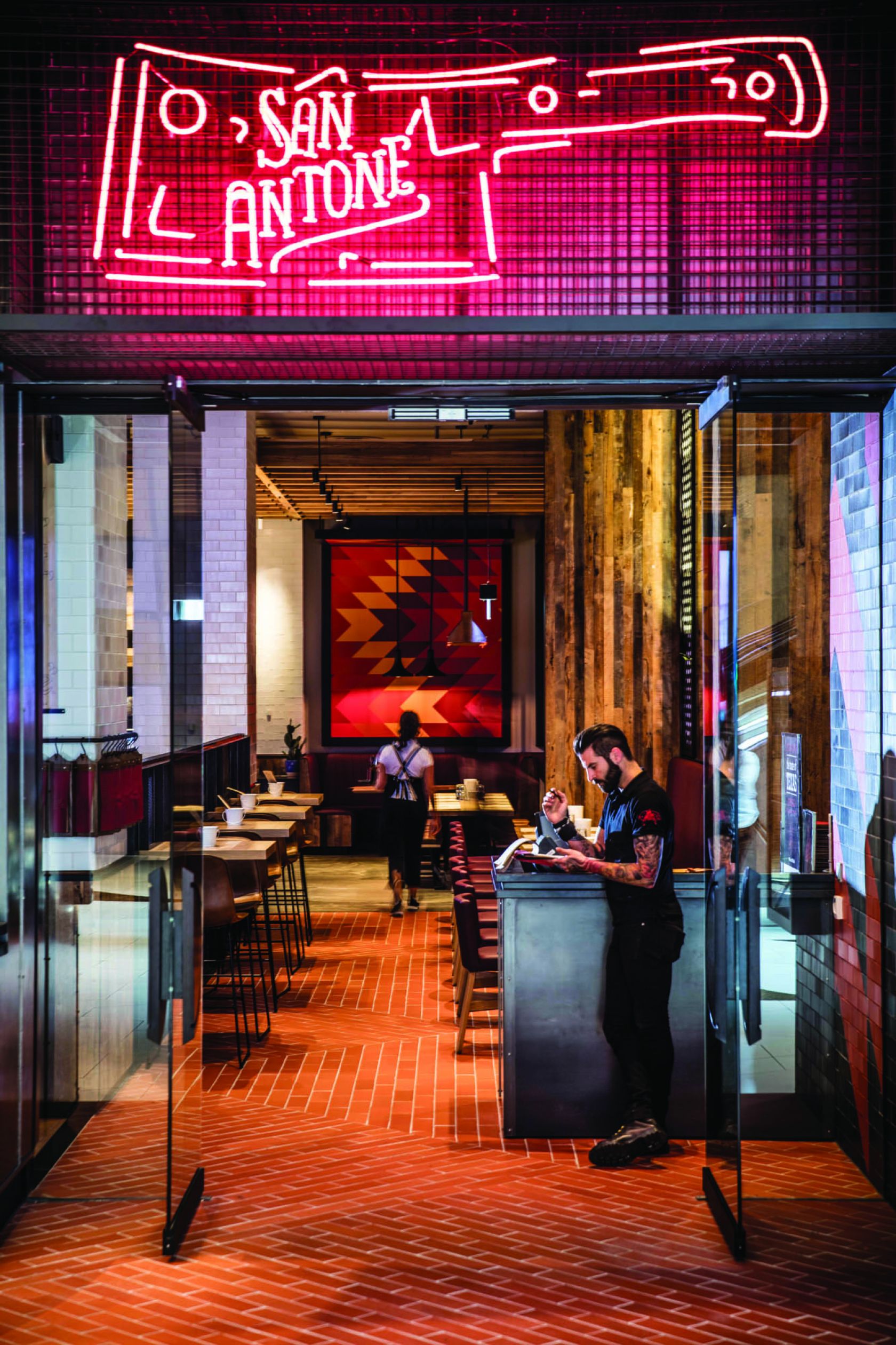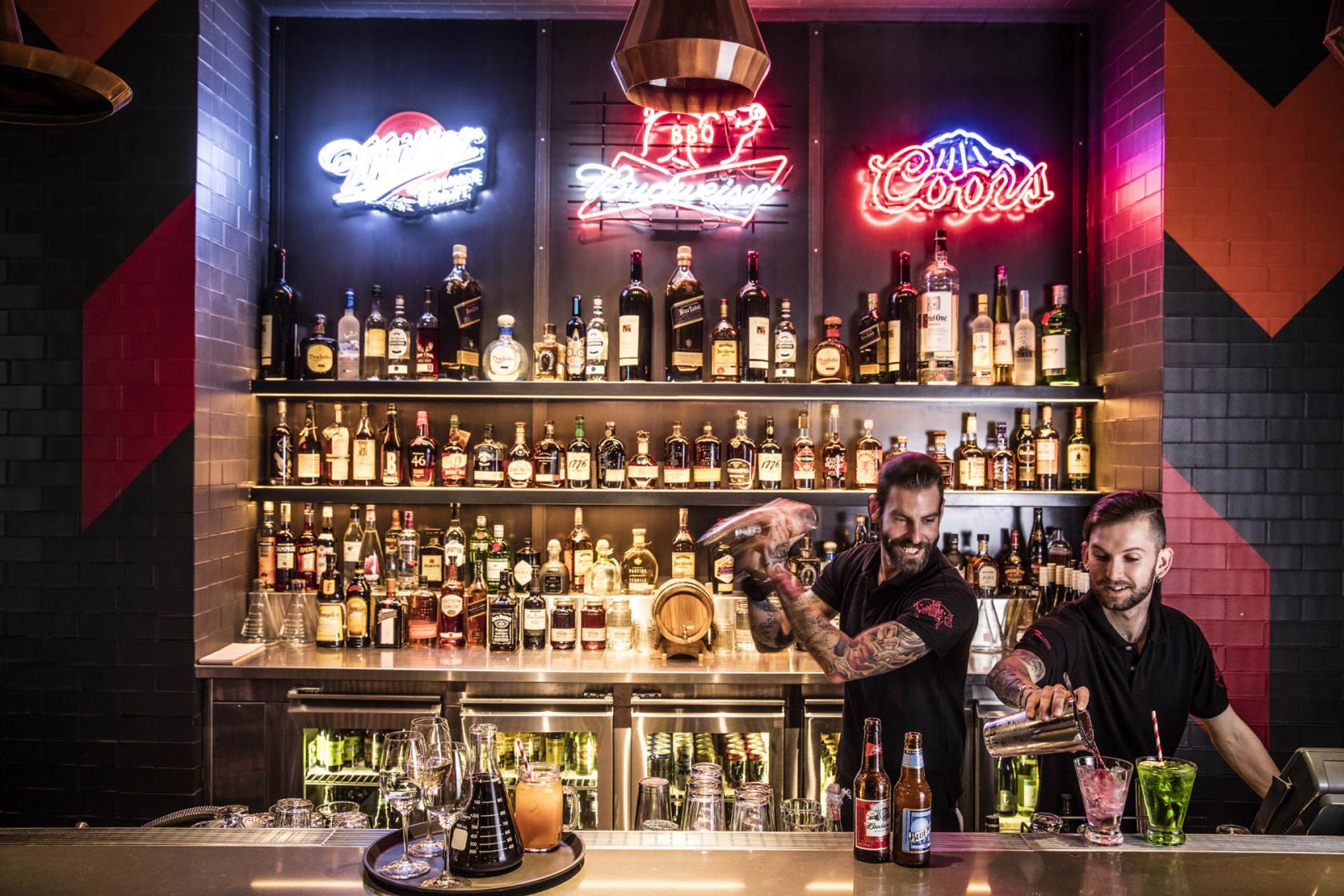 Schiavello's in-house capabilities streamline custom solutions
The blackened steel front facade was supplied by Schiavello subsidiary, Metcon. It was uniquely coated in beeswax for a more natural, raw finish through a process that required significant prototyping and collaboration over several months.
Schiavello Construction's in-house capabilities also meant the illuminated signage was seamlessly coordinated internally by subsidiary Schiavello Signage. Embracing the American dining experience, several handcrafted neon lights challenge conventional boundaries. Stepping away from standard neon type fonts, large-scale custom formed designs for both the text and abstract logo were replicated while reducing visible fixings.
Schiavello Signage also oversaw the hand-painted Aztec graphics on the internal brick walls.
Installing Australia's largest barbecue smokers
Based on Bludso's century-old family traditions, the restaurant required the largest installation of authentic barbecue smokers ever seen in Australia.
Walls were removed throughout the Crown complex to ensure the three 2.5 tonne smokers were safely delivered through the pedestrian access areas. The process required extensive coordination with a QSE officer and Energy Safe Victoria.
"Schiavello's extensive experience and holistic approach were fundamental to the success of this unique and complex project. The design was uncompromised and showcases quality craftsmanship - a result of Schiavello's approach, methodologies, knowledge, and capabilities," says Technē Architecture Senior Interior Designer, Nina De Pietro.
Related Projects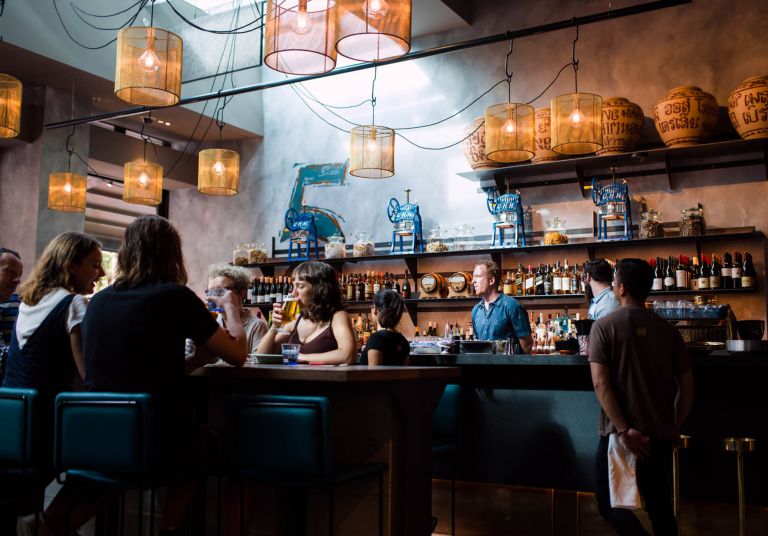 Inspired by the patina of Bangkok's streets, the bright and busy 160-seat restaurant fitout has been designed to evolve with use and time.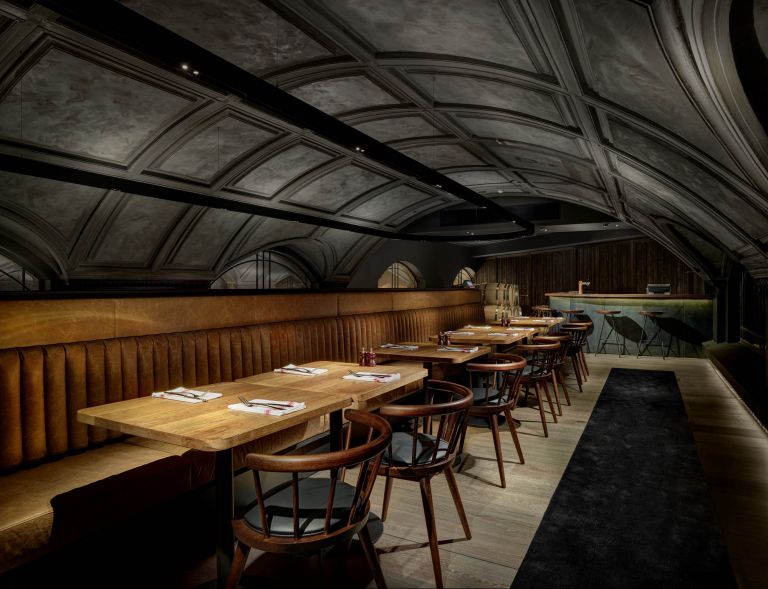 Sean's Kitchen provides a layered journey of discovery to New York's bygone era of lavish surrounds, finest produce, and artisan beverages.