Location

North Terrace, Adelaide

Completed

November 2017

Architect

Studio Gram

Area

500sqm

Type

Fitout

Delivery Type

Early Contractor Engagement

Duration

3 weeks

Project Manager

Schiavello Construction
A clever mix of 70's vintage and Federation era architecture
In collaboration with architect Studio Gram, and delivered via our Early Contractor Engagement (ECE) model, our SA construction team has brought an exciting American flair to the heritage site in SKYCITY Adelaide.
While the building is rich in Federation era architecture, the 70's diner themed restaurant mingles perfectly with heritage features. The rejuvenated space is a unique blend of the two styles; leaving a warm and playful undercurrent throughout the space.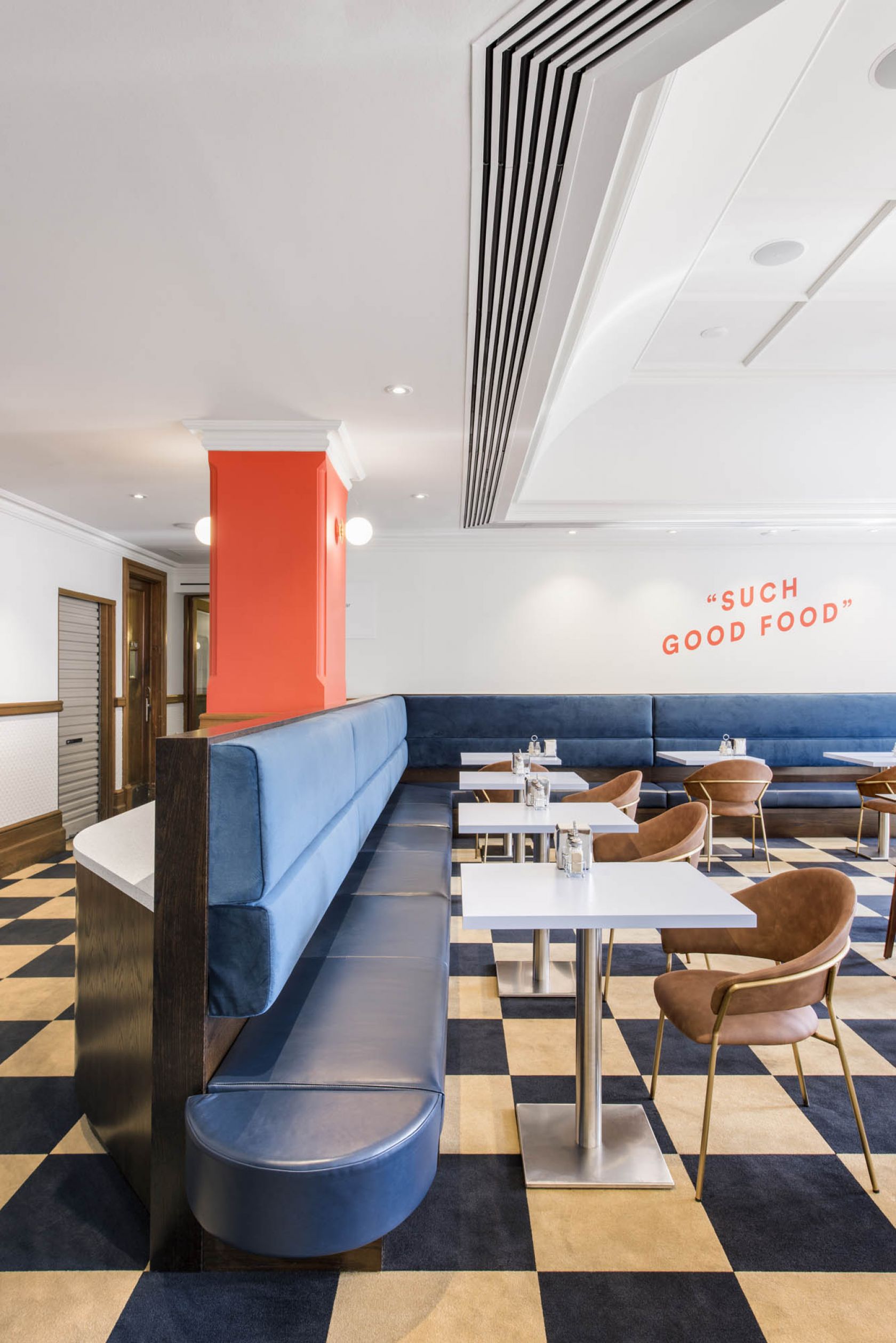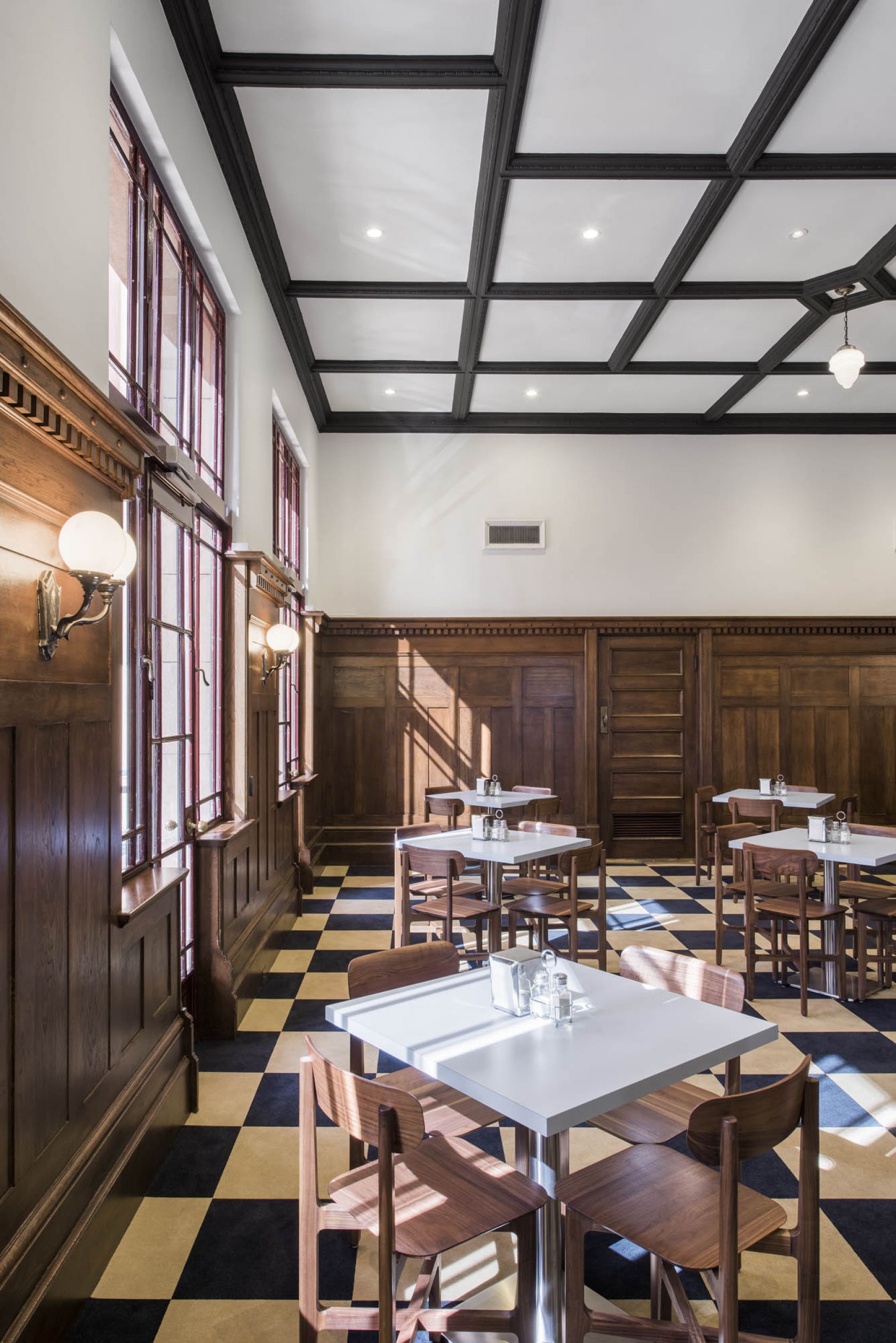 Successfully delivered in less than a month
Due to a delay in Development Approval, the project was fast-tracked to a compressed three-week construction programme. The shortened time frame allowed SKYCITY to be completely operational prior to the Christmas period.
Working within an already compressed time frame, the team faced challenges during the final week of construction with the inclusion of a full kitchen refurbishment. Immediate action ensured no further delays and maintained the original opening date for the restaurant.
Our team also value-engineered this project by offering alternative materials to increase cost efficiency while maintaining design intent. The use of alternative products relieved lead-time constraints while keeping to the desired aesthetic.
The successful design and delivery of this project are strongly credited to the collaborative efforts between Adelaide SKYCITY, Studio Gram, and our SA construction team.
Rich in character
In close collaboration with SKYCITY, materials and joinery were curated to balance the voice of the existing building while introducing a vintage nostalgia; resulting in an inviting space filled with warmth and texture.
Despite the juxtaposition, the two themes don't collide. Rather, they deliver a cohesive language to create a unique customer experience.
Heritage pressed metal panels are contrasted with the retro chic of black and white checker board tiles. The venue also features tailored lighting solutions retrofitted into existing heritage lights.
Related Projects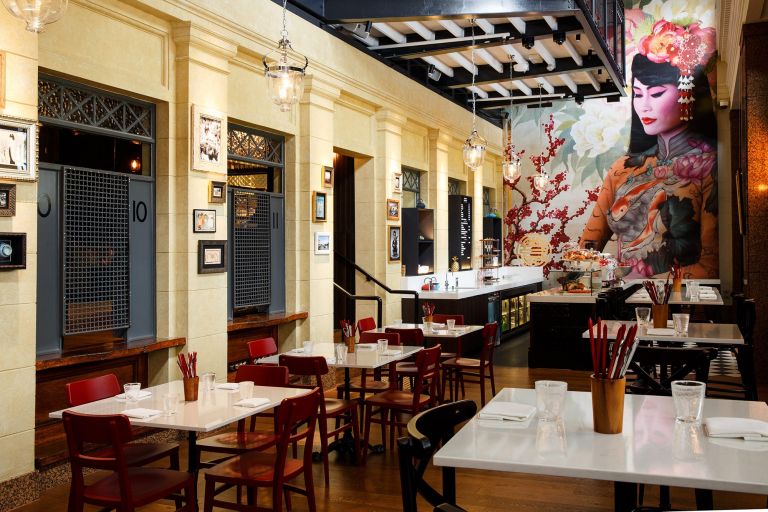 Delivered as part of the Stage 2 redevelopment of Adelaide Casino, this project called for demolition of the bar and construction of a new mezzanine.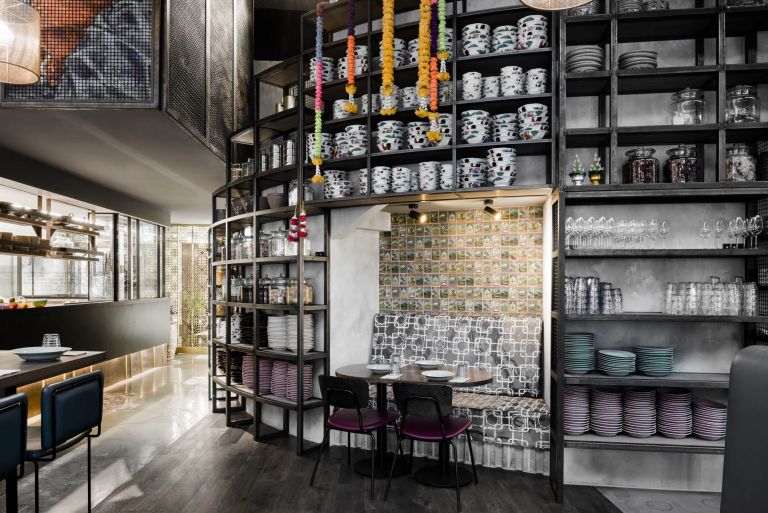 Inspired by the patina of Bangkok's streets, the bright and busy 160-seat restaurant fitout has been designed to evolve with use and time.