Location

18 Robinson Road, Singapore

Completed

June 2019

Architect

Schiavello (Design Manager) + DEVO Design

Area

480sqm

Type

Fitout

Delivery Type

Design & Construct

Duration

12 weeks
Welcome to the experience economy
As consumer behaviour evolves, the experience economy grows. In a market saturated with products, consumers are placing an ever-increasing value on their experiences with a brand.
The Barry's team embraces this philosophy, where 'best in class' extends well beyond the luxe amenities, fuel bar, and retail offerings. They create an atmosphere – an urban, energetic space that delivers a sense of community and advocacy.
As construction partner, we've worked closely with Barry's to ensure that every detail in their Asia Pacific roll-out has been immaculately considered, bringing their vision of exceptional, high-end customer experience to life.
The Singapore studio is no exception.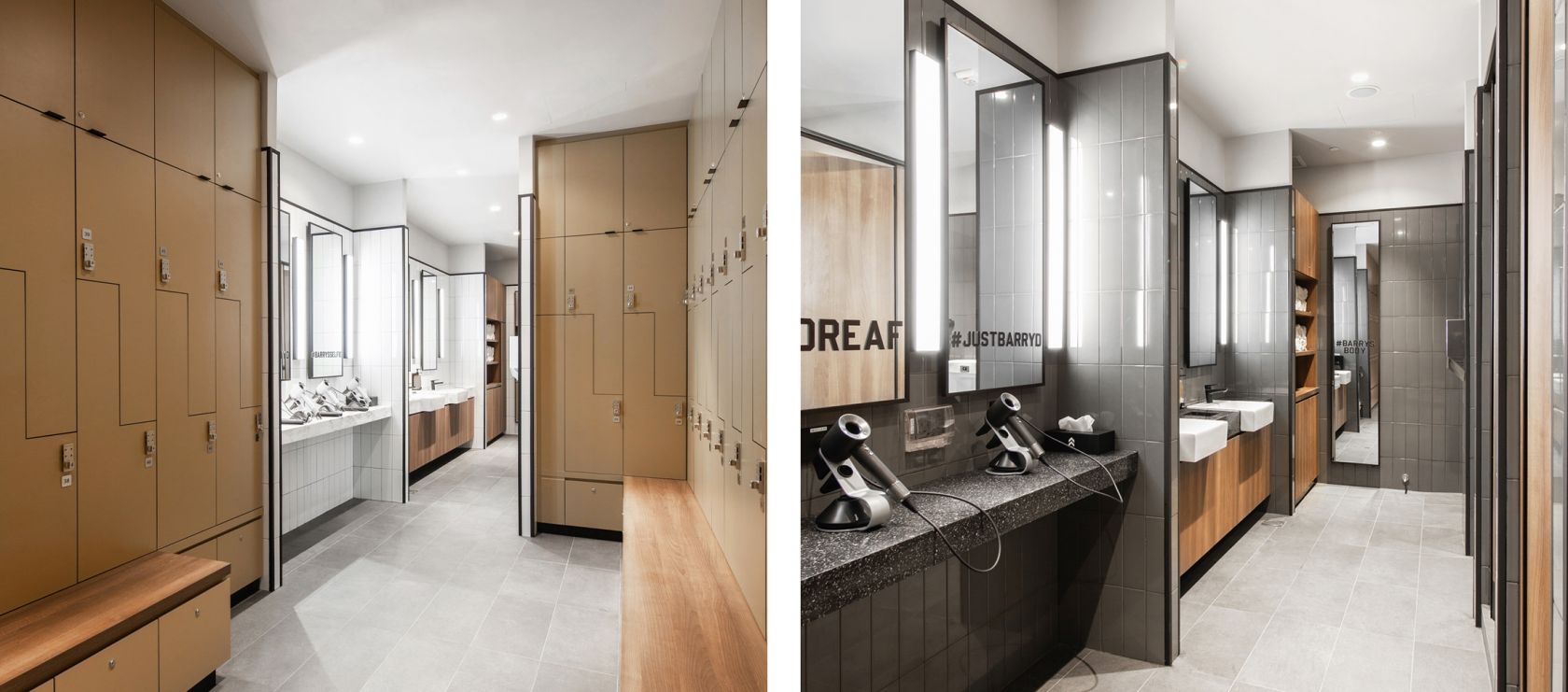 Design consistency
From day one, we've created a consistent design language while working with local architects to introduce subtle cultural influences. This transfer of knowledge has ensured that every studio encompasses the same high standard of finish.
While crucial to the brand, design consistency is also key to the client experience. The design layout, in particular, brings a consistent vernacular across all sites globally; giving clients a level of comfort and ease from studio to studio.
Knowing bathrooms will be the same and that the Red Room workout will be consistent is key to creating convenience, comfort, and luxury in the Barry's experience.
In Singapore, our engagement of local design firm DEVO drew on local references to create a distinct sense of place. The palette of polished concrete, marble, and stone finishes with an overlay of gold mesh is distinctly Barry's yet imbued with a Singaporean flair.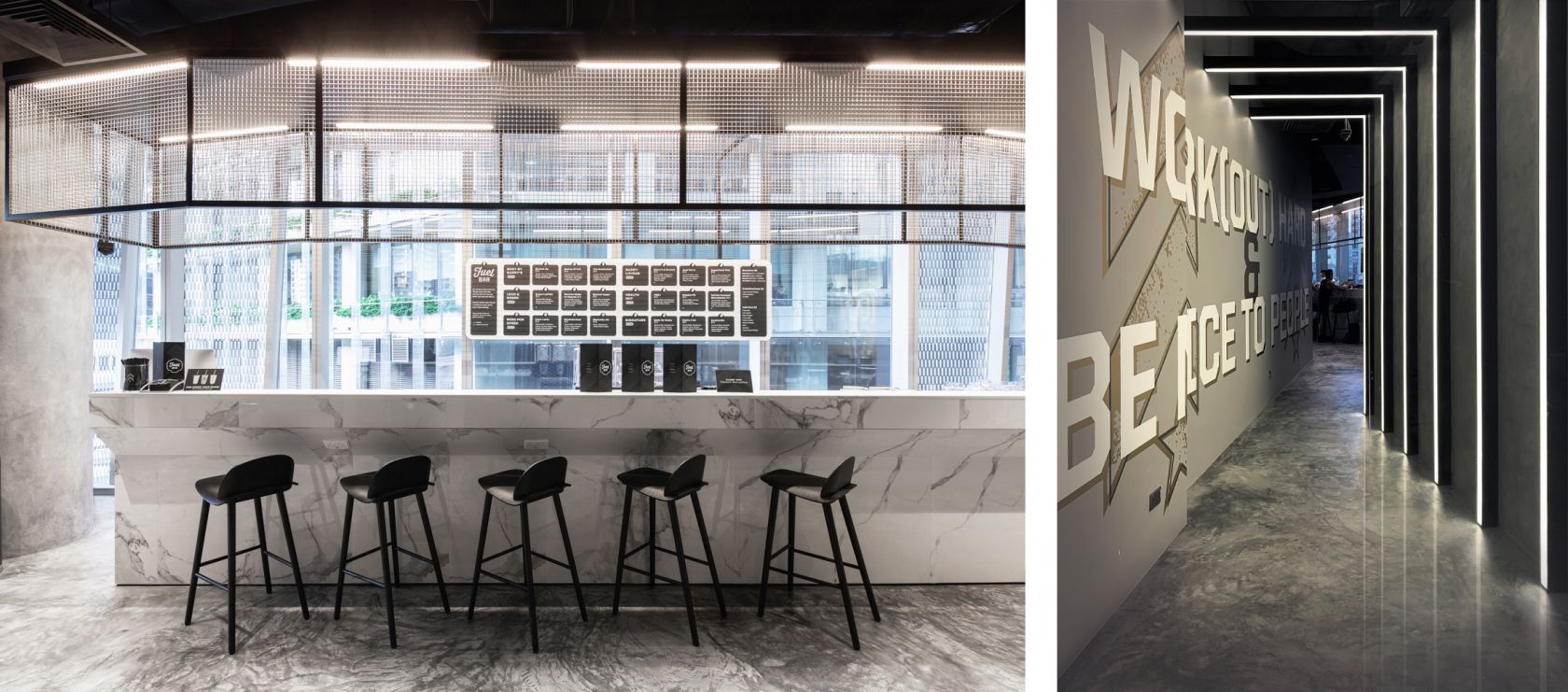 Streamlined delivery
Through construction lessons learnt across Surry Hills, Martin Place, and Kings Cross, we anticipated and developed solutions for unique site challenges well before the construction phase.
One key element of the build needing particular attention was the base building mechanical works where the existing site was incapable of supporting the Red Rooms' extensive airflow requirements.
Our team worked closely with the building management team to understand their existing system capacity then utilised this knowledge to the benefit of Barry's mechanical design – combating the heat and humidity of the region.
Acoustics
With nightclub volumes accompanying the workouts, acoustic treatment is always a core part of the Barry's build.
Located in the iconic Robinson Tower – a premium corporate asset – the appropriate acoustic treatment was a crucial element to the project. Building on our previous experience across multiple Australian sites, we refined our systems to satisfy the site conditions; additional underlayment systems reduced noise and vibration for an even higher acoustic rating.
Value adds
Our established presence through Singapore enabled us to offer our distribution networks and local warehousing, saving Barry's money and increasing their speed to market.
Also, with the Barry's team based in Sydney, our local site personnel produced weekly video fly-throughs using drone technology. This allowed our client to visualise the progress and share videos on social media for added publicity during construction. Our graphic designers also created dynamic hoarding in collaboration with local authorities and the Barry's international team to generate pre-booking revenue for our client.
Related Projects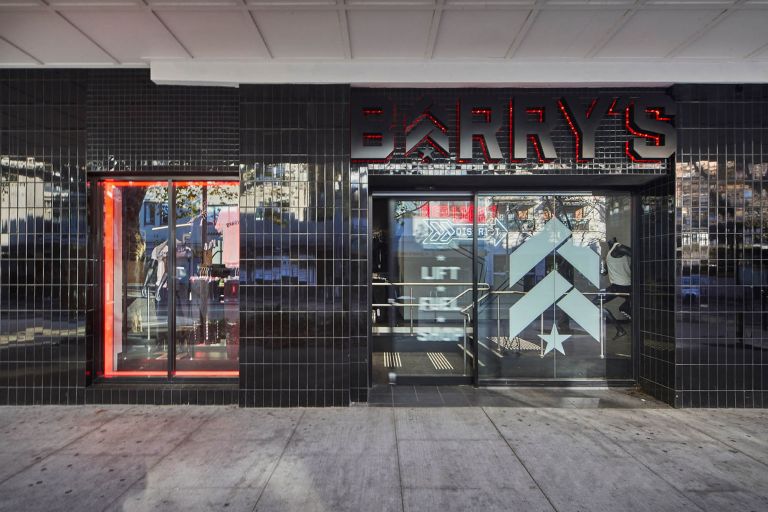 Following the successful delivery of Barry's Surry Hills, our partnership has seen critical construction knowledge carried forward.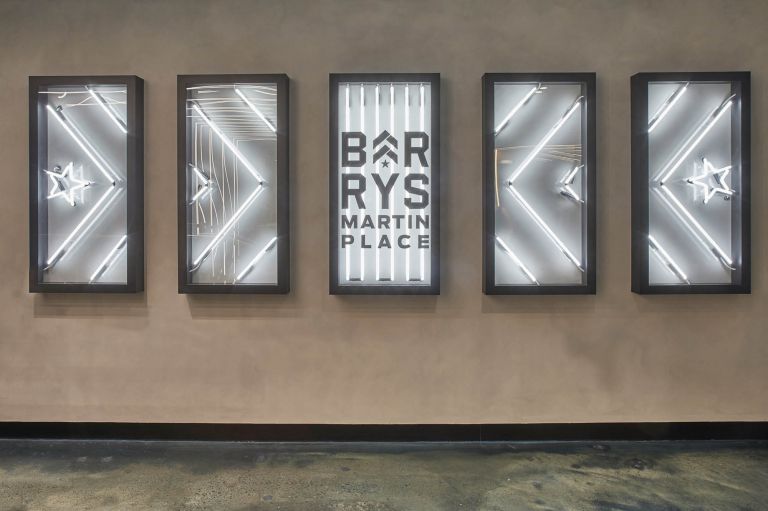 Following the successful delivery of Barry's Surry Hills, our partnership has seen critical construction knowledge carried forward.