Location

3 Technology Place, Macquarie University

Completed

April 2020

Architect

Gray Puksand

Area

1,050sqm

Type

Fitout

Duration

4 months

Value

$1M - $3M
A live environment like no other
In close collaboration with doctors and medical field experts – including those in cardiology, oncology, and osteopathy, Macquarie Hospital's specialist clinic now features impressive construction and technical elements throughout.
During the project, it was especially critical to prevent any construction noise and reverberations from carrying through the building structure. The floor below featured floor-to-ceiling fish tanks; home to thousands of zebrafish under continuous observation for motor-neuron degeneration.
The extremely sensitive nature of these medical studies presented some unique challenges throughout the build. Our greatest challenge was undertaking necessary tasks such as drilling and cutting into concrete, while minimising noise and maintaining the sterile environment below.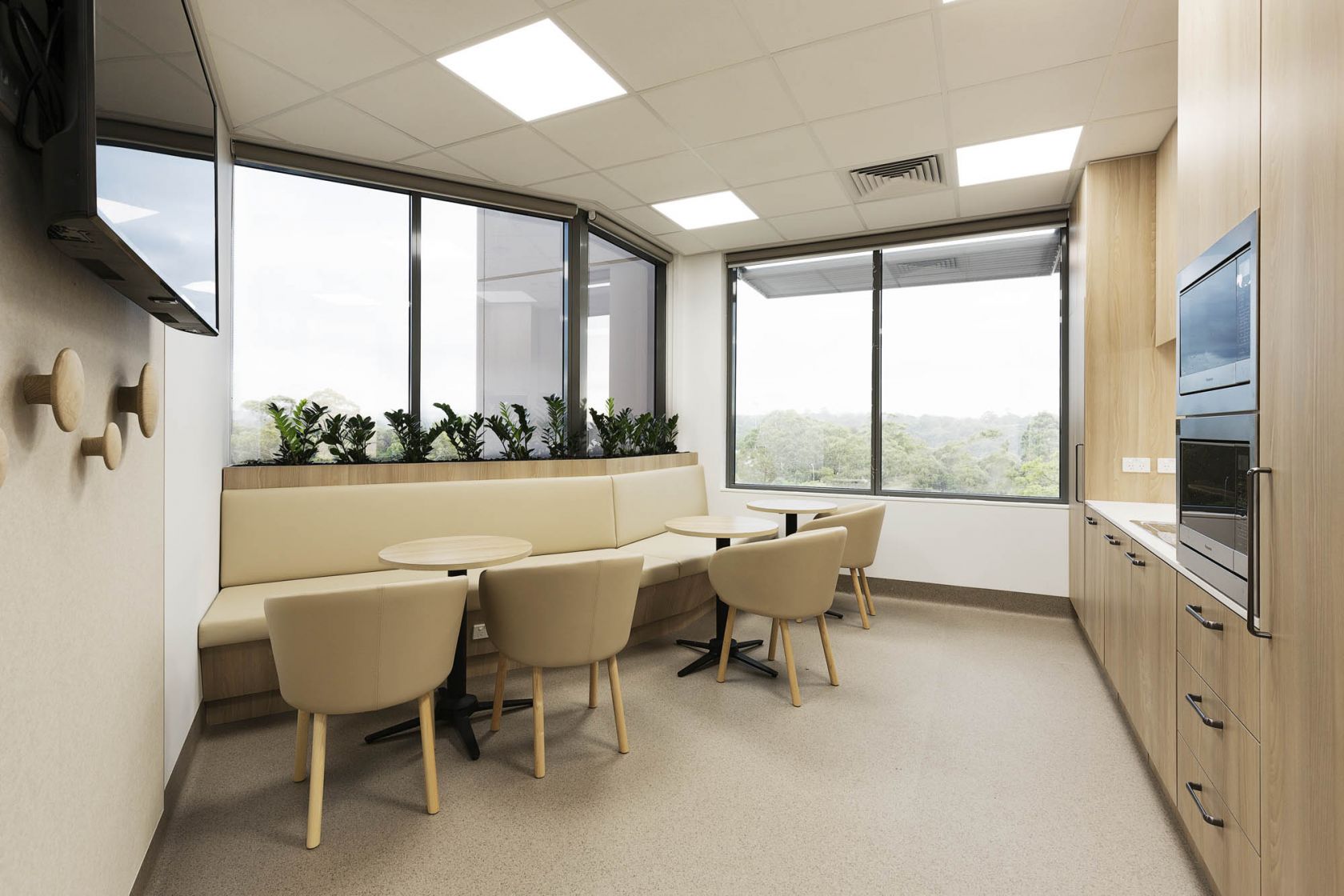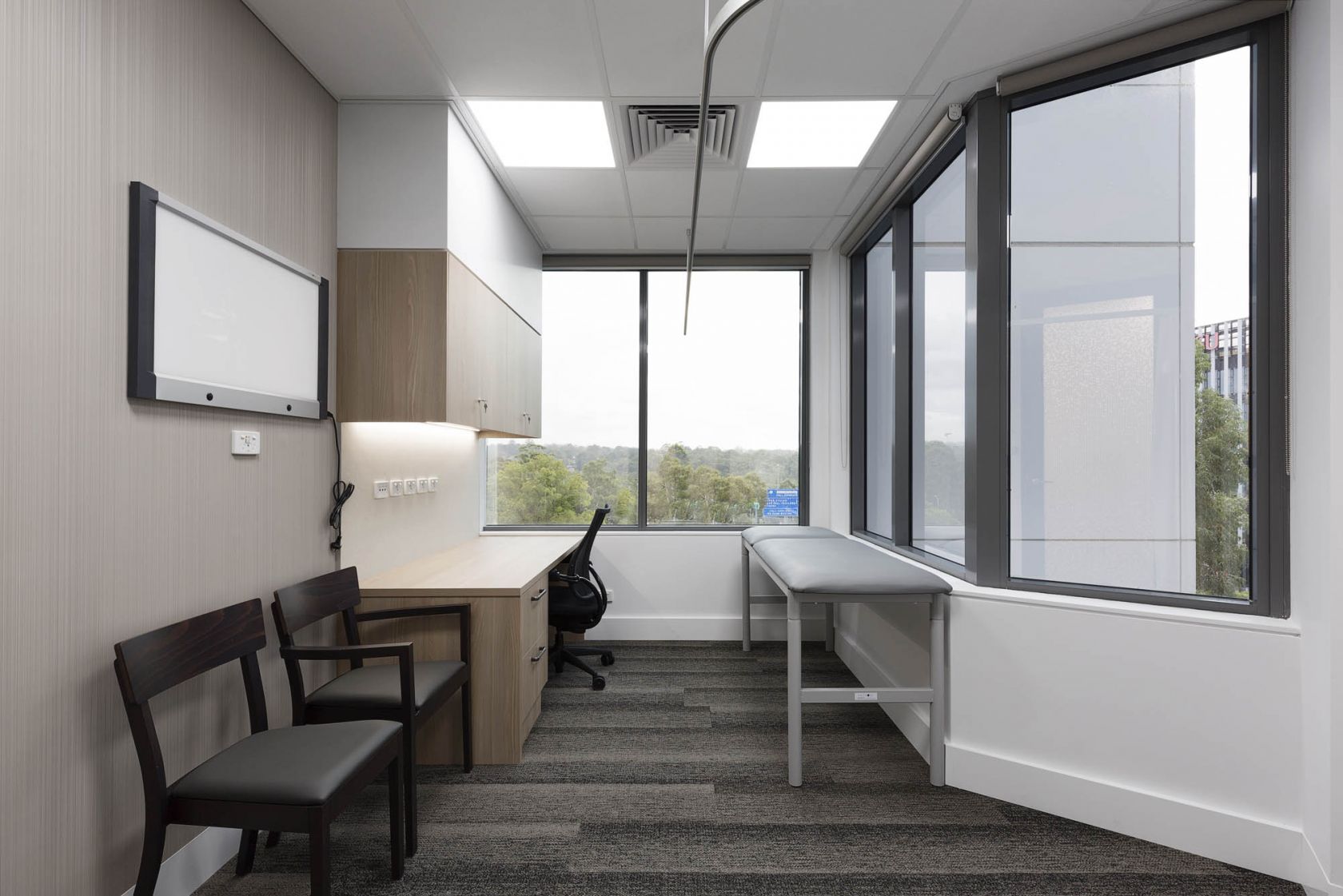 Specialised inductions and medical-grade PPE
In addition to running stringent laboratory induction processes for our subcontractors, we also provided and enforced the use of medical scrubs, gloves, goggles, and facemasks. Phones and tools were wiped down and sterilised prior to entering the site.
All noisy works were communicated and scheduled appropriately, with our team consistently touching base with all building stakeholders.
Acoustic engineering to eliminate noise transference and reverberation
With testing facilities and clinics sitting adjacent to each other, specialised acoustic treatment was paramount to the daily operations within the live environment. The acoustic design not only eliminated the impact of cross noise and reverberation, but it also allowed us to provide a calming, private atmosphere for patients.
Prior to construction, our acoustic engineers conducted preliminary sound tests to determine the operational baseline for the building. They then reviewed all architectural specifications to offer expert recommendations.
Upon completion, final testing revealed that our team had not only met the compliance standards, but in fact, had exceeded them.

Schiavello brought a highly collaborative, solutions-focused and proactive approach within a critically sensitive environment. We are excited to continue providing best-in-care patient care, with a variety of specialities being offered across 20 new clinics, delivered to the highest quality. Schiavello has earned my trust, and I look forward to our next project together.

– Elise Miller, Project Manager Macquarie University

Working with medical personnel
Continual feedback and consultation with doctors and medical field experts was pivotal to ensuring the correct installation of all specialised equipment. Every element of the build was fit-for-purpose; from lighting levels to ensuring adequate power supply was ready for specialist medical equipment.
Ahead of schedule
"As with all of our projects, we bring a client-focused mentality. This means being emotionally intelligent and commercially savvy, while bringing solutions to de-risk," says Director and State Manager, Christopher Schiavello.
"For this project in particular, our team worked with Macquarie University and the hospital to bring resources in during times that were least disruptive. By working through Christmas and taking advantage of the quiet holiday period, we were able to achieve handover of 20 specialised clinics, four weeks ahead of schedule," he explains.
Related Projects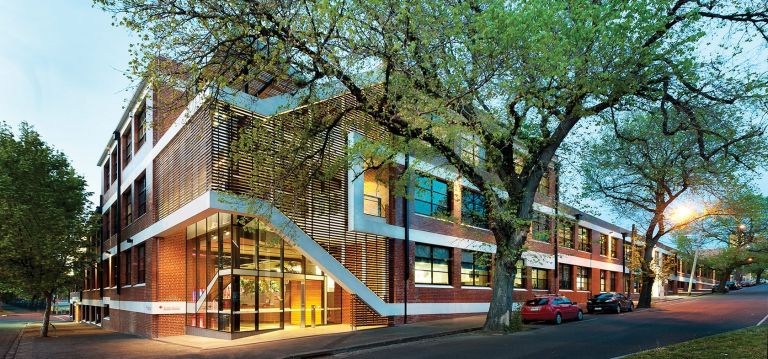 Schiavello and DesignInc delivered a highly advanced blood processing centre, which included five laboratories, a warehouse and administration space.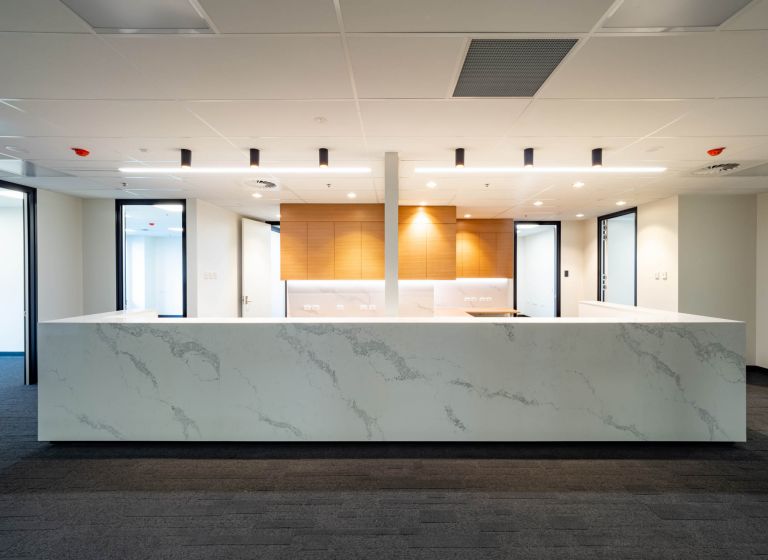 As part of a $345M investment in Adelaide's healthcare infrastructure, Calvary Care engaged our team to fitout the hospital's 21 new consultancy suites.