Location

Corner Arden and,Carr Lane, Coogee

Completed

August 2020

Architect

EDG

Area

400sqm

Type

Fitout, Refurbishment

Duration

13 weeks
The unique beauty of coastline dining
Within the ever-expanding Sydney hospitality scene, 'Estate' stands apart.
At the helm is creative director and chef, Matthew Butcher, whose vision has been brought to life through a vibrant collaboration between celebrated international design firm EDG, client and hotel and restaurant owner Salter Brothers and our construction team. We worked closely with the internationally-awarded hospitality design firm to provide technical expertise for design completion, while localising their vision to suit the Coogee location.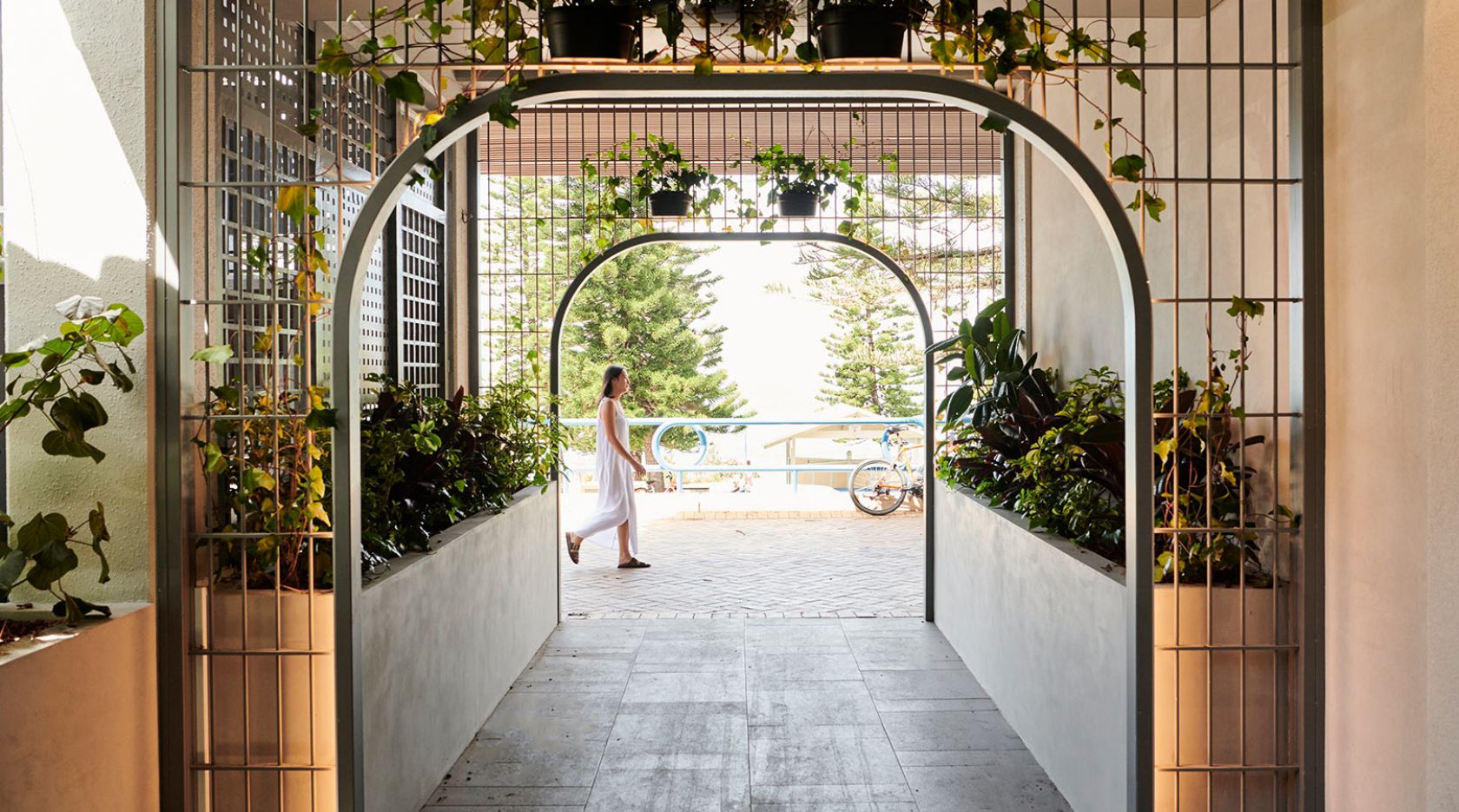 Design completion
Through a series of workshops, we sought to understand Estate's operational requirements, allowing our team to provide an array of design alternatives for operational effectiveness and patron experience, while sourcing materials for maximum occupancy and durability.
Senior Project Manager Aidan Connolly explains, "perched upon the Coogee foreshore, Estate's facade has undergone extensive engineering to withstand the harsh and unrelenting climate. Battling wind, sun and sea, our team employed smarts to ensure optimal functionality while maintaining design intent."
"For the awnings, window frames and doors, we utilised timber-look aluminium. While replicating the warmth of lumber through form, feel and appearance, the specialised powder-coated aluminium has provided far greater longevity and protection from coastal elements," Aidan continues. "Similarly, in the jungle courtyard, our team worked with a horticulturalist to refine the originally specified vegetation with native plants able to withstand the local climate."
We further localised EDG's intent by translating their visionary design into one which met Australian compliance standards. Encompassed within this was the requirement for wheelchair access throughout the jungle courtyard, achieved by redesigning planter box locations and adjusting the width between walls. This, along with additional access points, also addressed Salter Brother's vision to 'open up' Estate to the local community.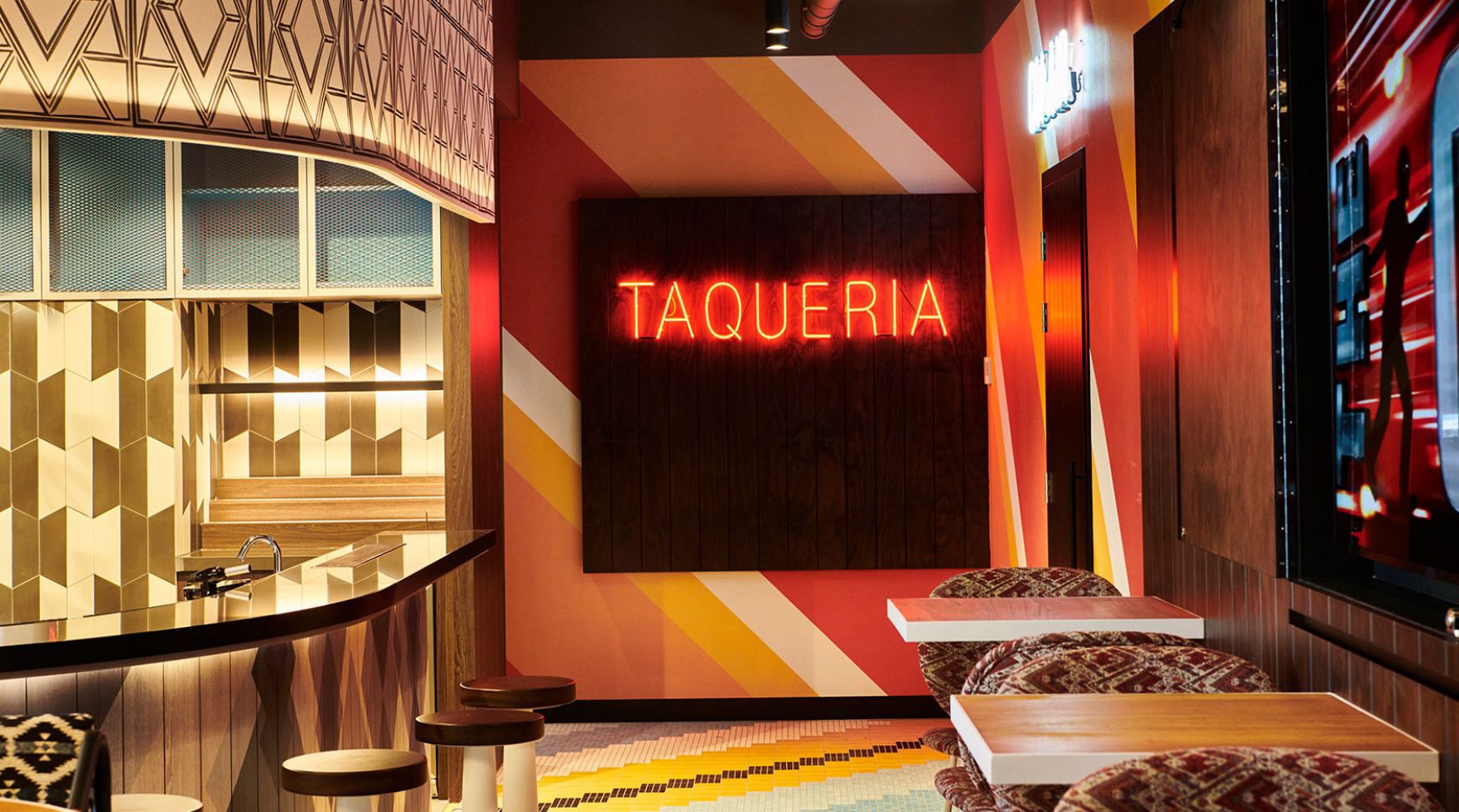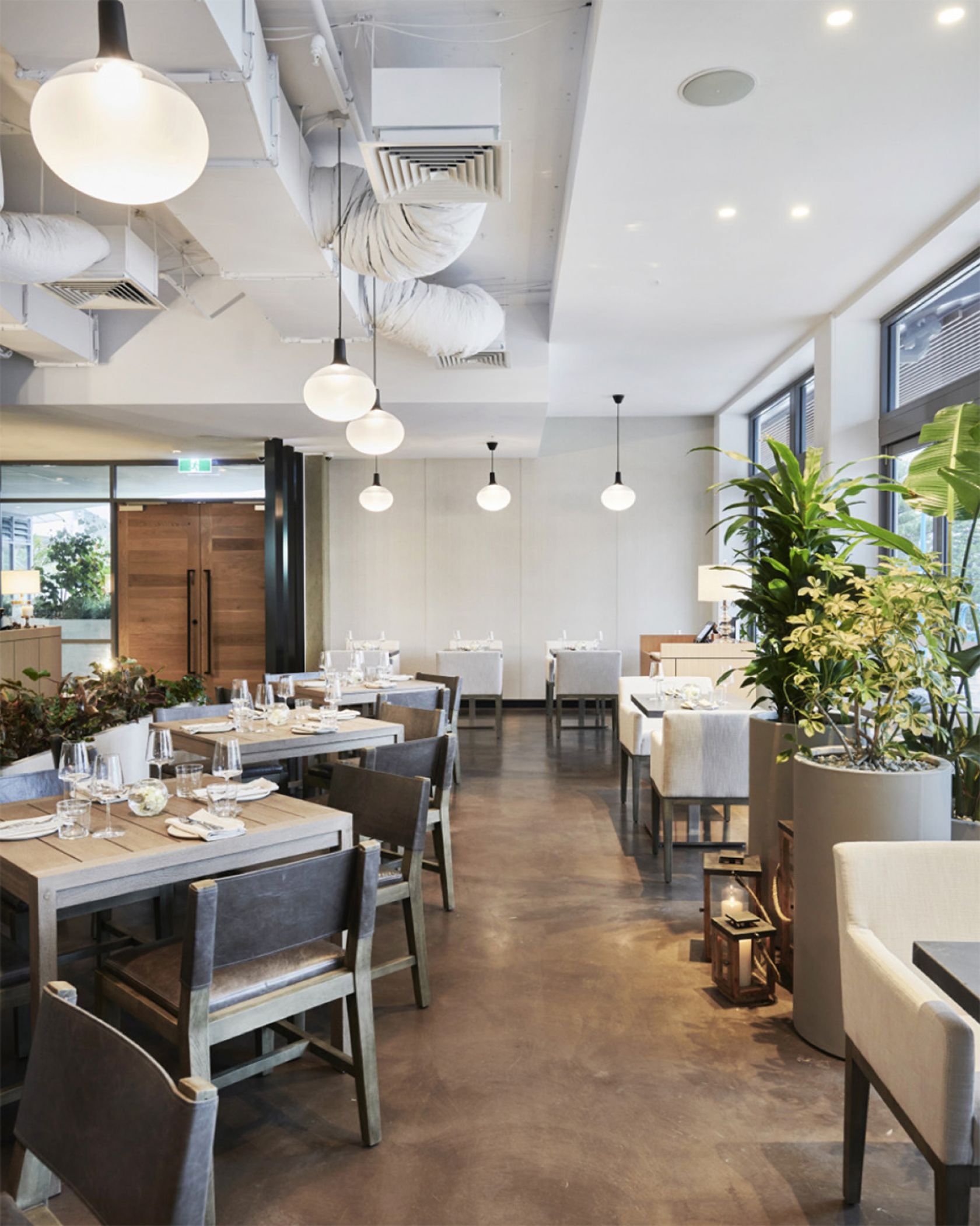 Prototyping for visualisation and functionality
Through a series of rigorous design workshops, we were able to work our way from samples and hand-drawn sketches, to manufactured prototypes. These early iterations were critical in determining both the aesthetic feel and functionality of what would become a highly customised bar, a central feature of the Taqueria. This is seen most notably in the timber finish along the front face, which required a bespoke pattern to be printed across it. Originally specified as hand painted recycled planks of timber, lead time and durability constraints led to the re-specification of a textured laminate with custom printing onto a 3D surface.
Much like taking a sheet of paper to concrete and running a pencil across it, the grooves and undulations across the surface prevent an even print. In collaboration with suppliers, we developed a prototyped solution of polytech engineered timber board with a spray print to reach the 'unreachable'. We then curved the board to wrap the front face of the bar.
If a picture is worth 1000 words, a prototype is worth 1000 meetings. As well as becoming intimately familiar with the design, the process allowed our team to resolve critical design details early on, before significant time and cost investment in full-scale construction.
The L-word
Lead times; the challenge faced by every builder. With many overseas supply chains specified, along with the need to prototype and refine, the Estate was facing significant time restraints.
An early engagement approach afforded our team time to collaborate with local suppliers, identifying alternate materials that could be sourced within Australia.
Most notably, the mosaic floor of the bar has become an incredible feature - achieved with pool tiles. Whilst unconventional, along with meeting the colour brief, they exceeded the required slip ratings, came in under budget, and were able to be delivered within an exceptionally strict deadline.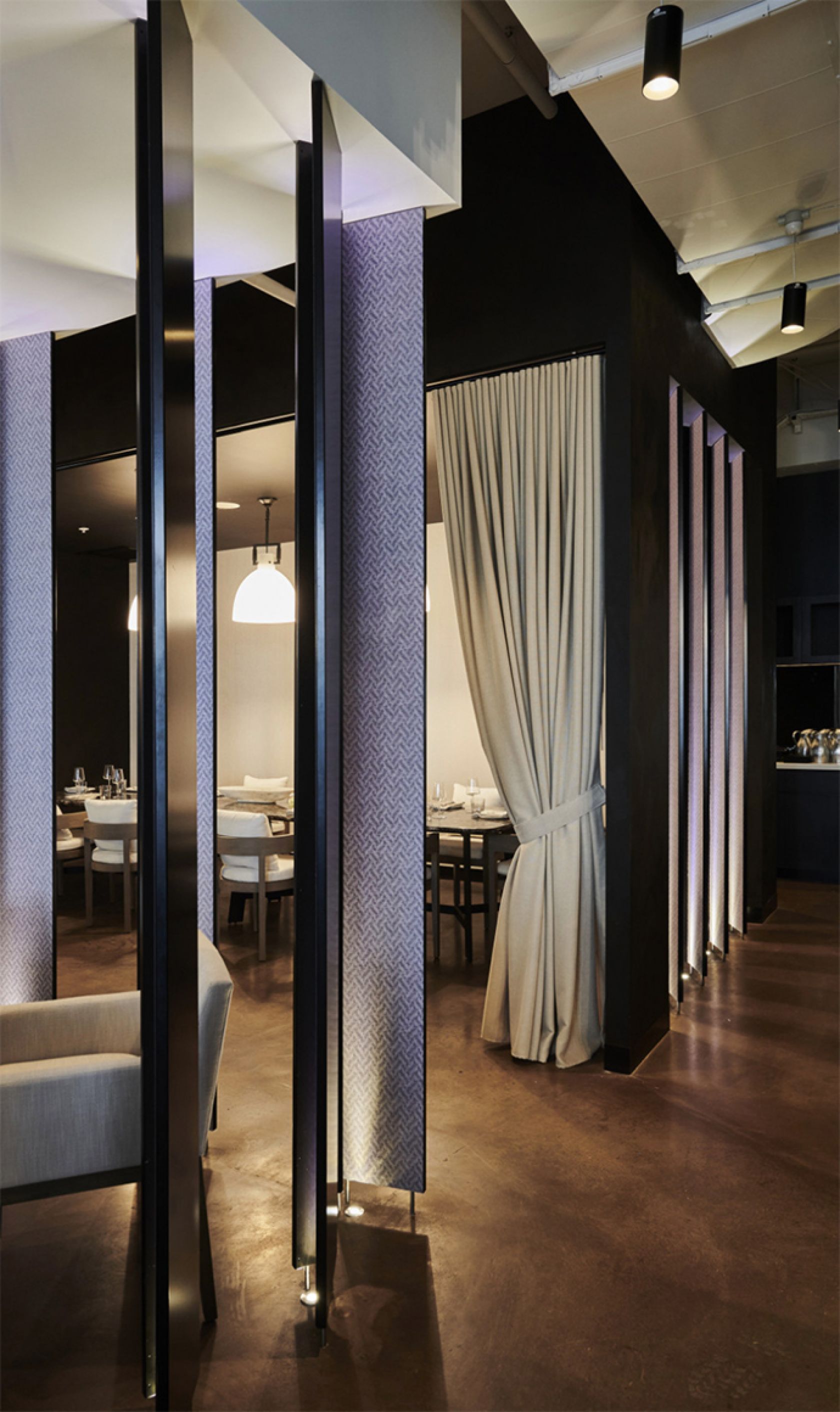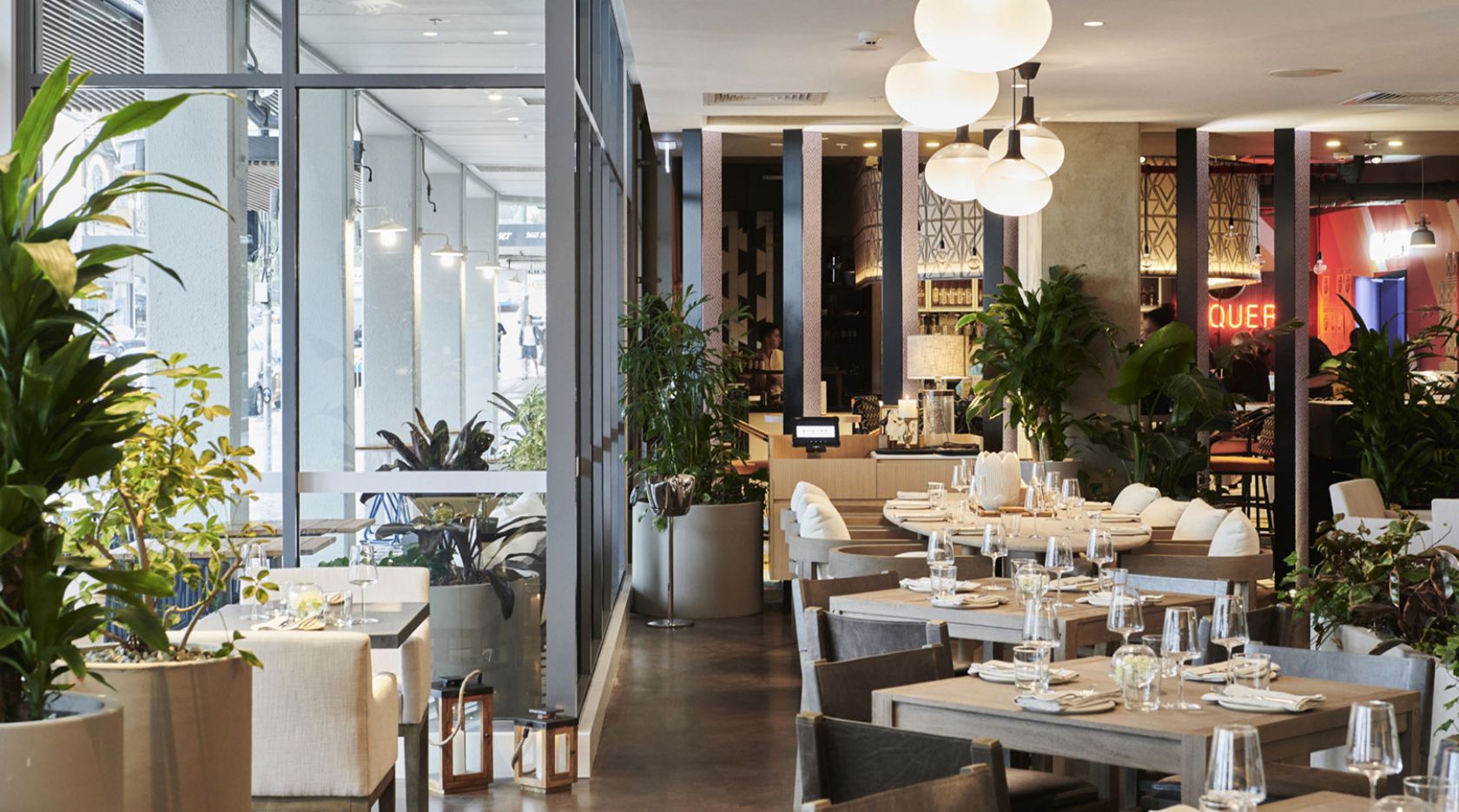 The sound of silence
Adding to the deluge of entertainment sits a private karaoke studio, nicknamed the 'Confessional'. With hotel guests residing above, acoustic consideration was paramount. Having designed and delivered similar spaces before (Barry's, Baker St Studios, and Australian Hearing Hub), our team brought across critical knowledge to the karaoke studio. We were able to offer an engineered solution to ensure that noise and reverberation – expected to be at nightclub levels – would be contained to the tenancy.
Unveiling a Coogee icon
Estate's highly anticipated build presents a world-class dining experience. Through a highly collaborative approach, our team brought together a truly immersive design, while keeping the client's vision and operational needs front-of-mind. Our team worked within the budget constraints to bring a distinct contemporary re-imagination to the space, including design and construct services and buildability advice throughout the process.
Now, three months later, Estate is opening its doors, ready to serve your beach-side summer margaritas.
Related Projects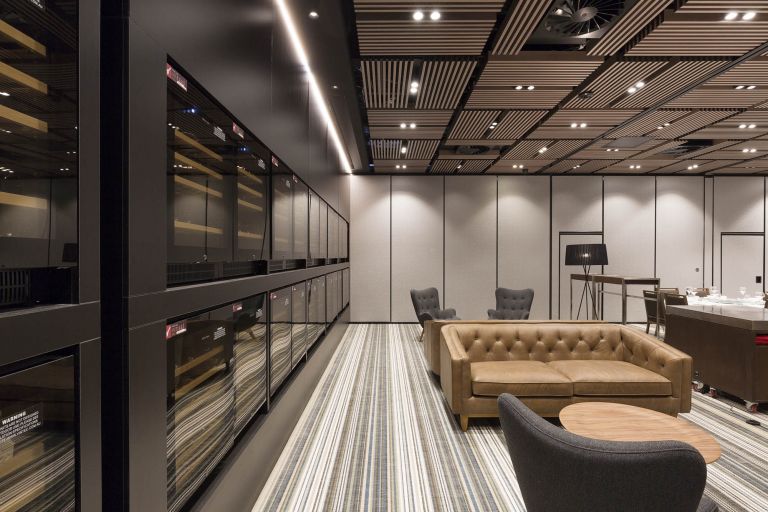 Through technical expertise and a solution-focused approach, our team delivered what other builders had walked away from.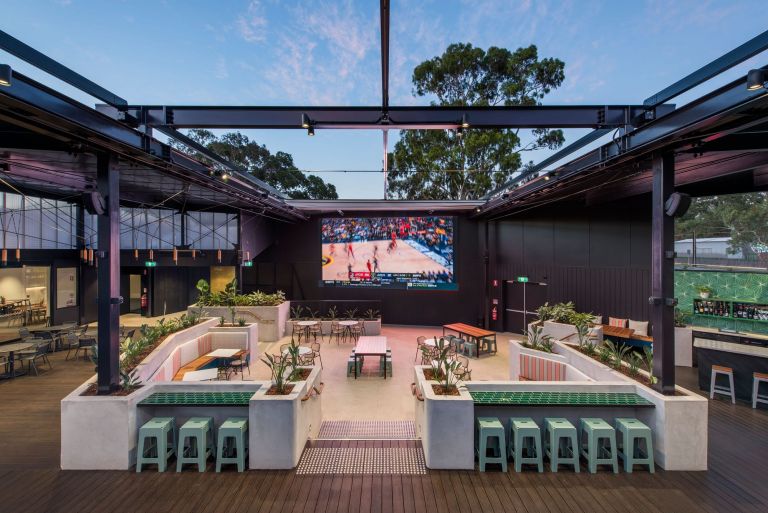 Adelaide's Bridgeway Hotel was in desperate need of a facelift before its new owners engaged our SA construction team to revive the famous venue.